In the wine industry, certain people have become household names throughout the past few decades. Well, Eddie Osterland MS is one of them. The very first American to achieve the universally respected, and incredibly challenging, diploma of Master Sommelier, Drink Me recently had a chance to talk to Eddie about what the industry was like back then and where he sees the future of it going.   -JA
Julie Albin:                  What was the wine industry like back when you first became involved?
Eddie Osterland:         I go back a long ways. Back when I became a Master Sommelier 43 years ago, wine was considered only for the wealthy and well-traveled clientele in restaurants. No one was having wine with dinner usually, not unless you were rather elite. When I first became a Sommelier in Honolulu, I was incredibly fascinated by a subject that very few people knew well. I didn't really know much about wine so I explored several ways to look about it. There were a couple of sales reps giving some tasting courses at the University, but nothing really big.
In doing some research, I found that there was a fabulous school at the University of Bordeaux. I just set myself a goal to go over there and learn French and take this course in professional wine tasting and try to get the degree called the D.U.A.D. from the famous Dr. Emyle Peynaud. I did that. Then I thought, "Okay, now what?" I had known about the Master Sommelier exam –I'd been reading about it for a quite a few years –but it was given only in London. Back then they had something called a 'Class A Membership', which you had to be if you were thinking about doing the Master Sommelier diploma. I applied to take the exam and I went there. There were about 13 people in London and we all took the exam. I passed it on the first try. So then I said, "Okay, this is what I should be doing."
JA: I can't even imagine what that exam must have been like the first time around, and for you to pass that on the first go is a truly amazing thing. What was it like to be the very first American to achieve this?
EO: For 3 years, I was the only Master Sommelier in the United States. Absolutely no one knew what it was. I'd say, "I'm a Master Sommelier" and the response would always be, "What is that?" That is certainly not the case now, especially since the movie Somm came out.
JA:  How did your career path unfold after that and where did it lead you to?
EO: One of the first things I wanted to do was become a sommelier in France. I became Head Sommelier at a restaurant called Hotel de la Poste in Beaune. That was a very interesting experience, being American in a French restaurant as their Head Sommelier. People found that quite strange, but I managed to do a great job in that role.
When I came back to the United States and was doing some sommelier work on the floor in several restaurants in Honolulu, I thought to myself, "What's America's first Master Sommelier doing in Honolulu?" So I moved to New York City and took a job as a Director of Trade Education at the International Wine Center. For about 10 years, I did a lot of traveling around the 23 major markets in the United States working for many clients like American Express. I actually wrote a book called Wine & the Bottom Line for the National Restaurant Association.
Back then, wine was not something on people's shopping agenda like it is today. It needed a lot of coaching and a lot of training in restaurants to teach people that wine is not just a beverage, but it is a flavor enhancer. I look at wine more as a condiment where it can change the flavor of the food and the food can change the flavor of the wine and they need to be tasted simultaneously.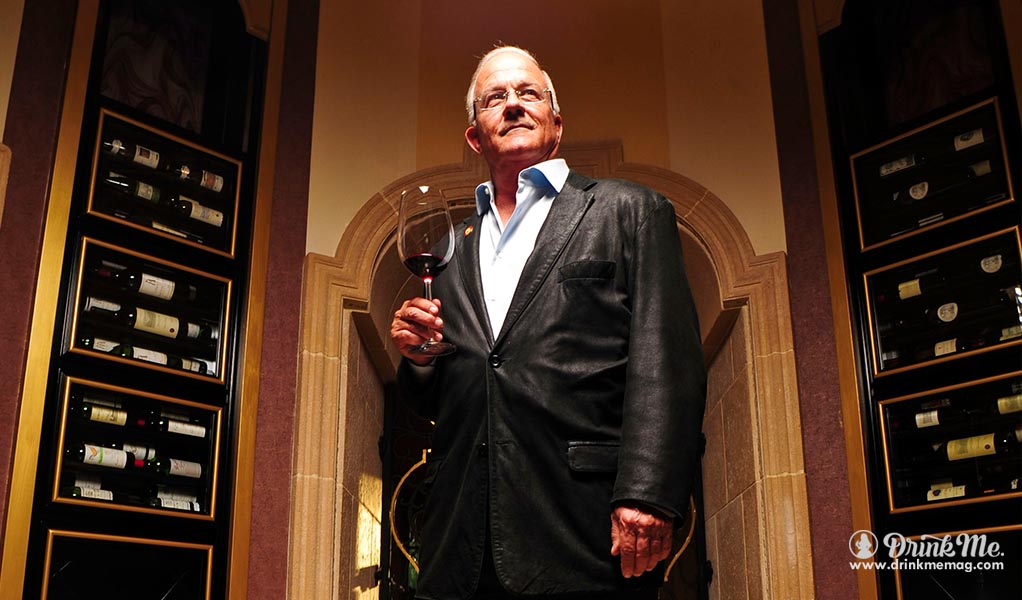 JA: Before the days of Wine-Searcher and all these new apps and resources to find wines, you were probably a very useful commodity to every person on what to buy and where…
EO: There was no internet. If you wanted to know something about a property, you had to go to Europe and knock on the door and visit them. That was the only way. But that has changed now with all of these new generations of sommeliers around the country. It is really quite thrilling.
One resource that is relatively new, but is going to be very powerful, is something called SOMMSLIST.com that compiles a list of some of the top sommeliers in the country. You can use this resource to help you find somebody in your town or even a city where you are visiting. Their job is to tee you up and create an experience that's something you will never forget.
JA: That sounds like an incredibly useful tool for wine lovers wanting to integrate a fine wine experience into their private occasions. With incredible movement in the sommelier community, how do you view evolution of the Master Sommelier program in recent years?
EO: Over the past 10 years or so, you've seen so many shows featuring chefs. Certainly, there are going to be more and more shows involving sommeliers. With every one of these food shows there is wine being consumed with the meals, but rarely do you see anybody talk about the wines. With the strength of the organization that I'm involved in and the way it is growing organically, the time for change is now.
And while the Master Sommelier diploma is lofty and wonderful, there are so many people also working on their Certified Sommelier and Advanced Sommelier. These people are dedicated and that's growing very, very rapidly. I think you are going to start seeing more sommeliers on TV, which is great for our industry.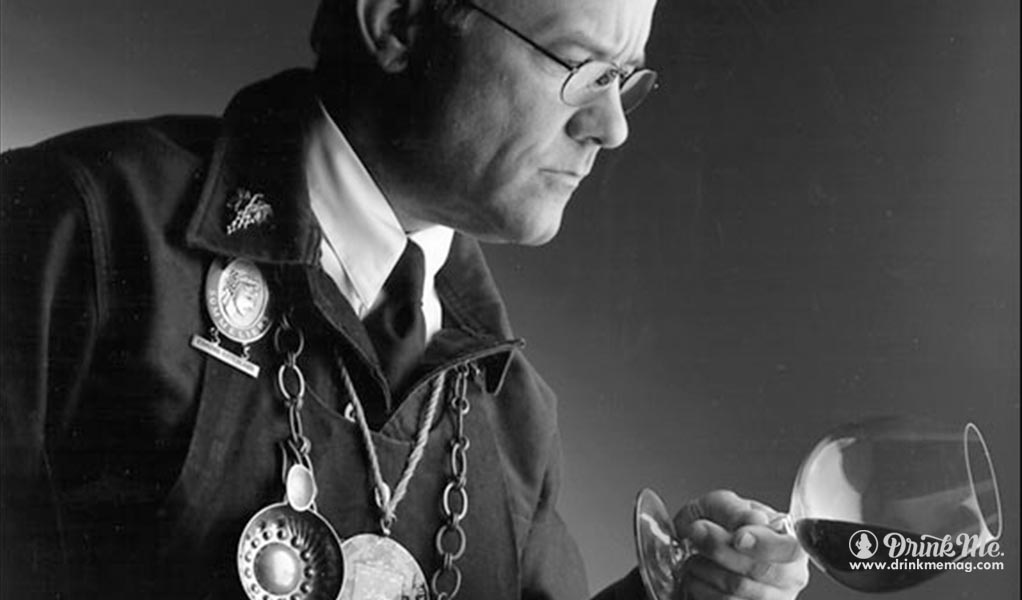 JA: On that note, as a member of the Master Sommelier community, what are your thoughts on the often compared Master of Wine program?
EO: I don't see it as a rivalry. I have a whole chapter in my book Power Entertaining that addresses all of the organizations and they're all very strong components of moving wine in a direction where more people can understand it. The Master of Wine program is more of a written exam and attracts a lot of journalists. For Master Sommelier it is an exam where you are being fired questions while you are standing and you can't think too much about a report. So they are very different personalities. I believe a half-dozen people in the United States have achieved both of them and, quite frankly, anybody who has passed both of these exams deserves to be on a pedestal. It's really astounding. Bravo to them.
JA:  For people considering something like the Master Sommelier diploma, whether they are a Certified Sommelier, in the WSET program, or those who have not yet studied at all, what piece of advice would you offer them?
EO:  My recommendation would be to get a mentor – someone who is an Advanced Sommelier – and have that person help you set up a tasting group. The only way you'll succeed in this program is side-by-side wine tastings with peers who preferably know more about it than you do or share equal thoughts. Religiously, a couple times a week, you need to get together and do these blind tastings. Just like doing calisthenics, the more you do it, the stronger you get.
Top tasters taste with people who have similar taste profiles, so that works. But we are all so different that you just need to trust yourself. Go with your gut. Go on your first impressions. The first time you taste it, it's the most accurate taste you are going to get. The first time you smell it especially. It was shown to us that the more you think about a wine and the more you taste it, you start becoming saturated. And before you know it, you start to call the wine something different than you first thought. That's doomsday on one of our exams. You've got to go on your first impressions.
JA: And what would you tell those wanting to further their knowledge in wine for personal enjoyment or entertaining purposes?
EO: Quite frankly, most people who do any basic entertaining are so unaware of wine that they always drink the same wine with the same food when guests come over to their homes. So my hope is to try to get people to think like a somm and become familiar with an intellectual component to making excellent food and wine pairings.
Two years ago, I wrote a book called Power Entertaining which is extensively a business development tool for executives. My pitch to all of these executives is, "Why don't you take somebody out to a restaurant or even host a dinner in your home and wow them by power entertaining them?" I try to tell people that you don't need to be a chef or a wine expert. You just need to know one –you need to leverage their skills.
In the chapter called 'Your new best friend, the Sommelier', I try to get people to bond with one of the over 20,000 somms here in the United States. I tell these executives to seek them out, find them, make friends with some of them, and perhaps dedicate some of your business entertaining to them and they will change the way your experience is in a restaurant. They do far more than simply open bottles of wine and pair them with food. They create a unique experience and you need to learn how to mimic what it is they do. In the last 12 years or so, I have worked with all kinds of clients, often financial management companies who need to attract individuals who like food and wine. I just tell them, "Here is the way to do it: find a somm. Make friends with them and they will change your life."
Click here to purchase a copy of Power Entertaining