If you're anything like me, about three weeks ago, you flew from your home (likely where you're now reading this from) to a different place to visit different people for one of a few holidays.  I know that's vague, but what I'm saying is that the human collective that we're all a part of just got through with the busiest travel time of the year, once again.  Maybe you had a tough experience.  Maybe one too many hours on the layover made you mad.  Maybe an extra kick to the back of your seat did your head in.  Maybe– maybe you were thrilled with the once-mundane tropes of travel.  Maybe you were graced by superb service and delightful delectables along your hero's journey.  You must've flown with Virgin Atlantic; then.
Look, we're right there with you—great a flight as it may have been, we've all got to get off the plane when it lands.  So, where to after that?  Maybe you're waiting on a loved one to pick you up, or maybe you've got a devastating 6-hour layover.  The good news is that Virgin Atlantic happens to have an exclusive little clubhouse at many of the airports scattered across the US to help you through just such an occasion.
In fact, we made a pit stop at the Virgin Atlantic Clubhouse in San Francisco to grab a cocktail and compare notes on our favorite spirits.  Being some of the most talented and traveled bartenders around, they had some pretty sweet advice.  Here's what they said.
The Real McCoy Rum
It's difficult to imagine a time without legal liquor, I know.  But try, if you will, to imagine a government so (ironically) drunk on its own hubris that it outlawed any and all alcohol.  Now imagine a man so driven to appease his consumers that he would fill his own barrels and boots with rum and sail from the Caribbean to New York City, where he'd float 3 miles from shore, careful to remain in (legal) international waters.  This man was Bill McCoy.  His efforts to create a floating liquor store were so revered that impostors began to spring up in his vicinity.  The question became popular along the shores of America—"Is this real McCoy?"
Fortunately, you no longer have to paddle a boat three miles into the salty breach to get your hands on The Real McCoy (or any booze at all, for that matter).  So inspired by the McCoy story was Bailey Pryor, who elected to reinvent McCoy's rum, as well as produce a documentary about him.  With the ideals of pure and unadulterated rum, Pryor traveled to Barbados to re-imagine the McCoy fantasy with master distiller Richard Seale.
To this day, the rum is made in small, hand-crafted batches and aged authentically in American oak barrels; keeping in mind McCoy's strict no-added-substances tendencies.  Perhaps this raw authenticity and care is why the Virgin Atlantic bartenders care so deeply for it.  Maybe they just like the taste.
Bummer & Lazarus Gin
Think of the most iconic and dynamic duos—Batman and Robin.  Bert and Ernie.  Simon and Garfunkel.  I could go on.  Did you happen to recall the sentimental tale of a couple of stray dogs by the names Bummer and Lazarus?  Settle on in, this is a heart-warmer.
The scene is San Francisco; the time—mid-1860's.  Stray dogs outnumber humans nearly two to one.  As such, food is scarce, and the streets are dirty.  Law enforcement begins removing strays on sight to combat the issue– unless the dogs had owners, some sort of practical utility, or (for some reason) held favor with the community, they were dealt with.  A scraggly mutt has just escaped from a scrap with a group of other scraggly mutts.  He's got a bad leg wound.  It doesn't look good.  Before long, a heroic black and white Newfoundland hound bounds towards the un-named mutt.  This dog was Bummer.  Bummer brought his new pal/patient food scraps he had found, and nuzzled him through the night for warmth.  Before long, the grizzled pup had made a full and miraculous discovery—earning him the name of Lazarus among the community.  The two became inseparable, making their begging rounds by day, and (presumably) participating in wacky antics by night.  Between the public following that they soon gathered and their insane natural skill at "ratting", the two quickly rose to local stardom.  Revered as mascots, the two were allowed to roam the city wherever and whenever they pleased.  When Lazarus took the long nap, over 30,000 people attended his funeral.  Not to be outdone, Bummer's passing prompted a eulogy by the one and only Mark Twain.
The gin itself begins as a brandy made from 100% California grapes, then gets re-distilled with juniper berries, orris root, coriander seed, angelica root, bitter orange peel, lemon peel, cinnamon bark, and licorice root.  This eclectic and unexpected blend leads to a balanced, yet spicy gin—much like the spicy and unexpected union of San Francisco's favorite duo.
Glenmorangie 18 Year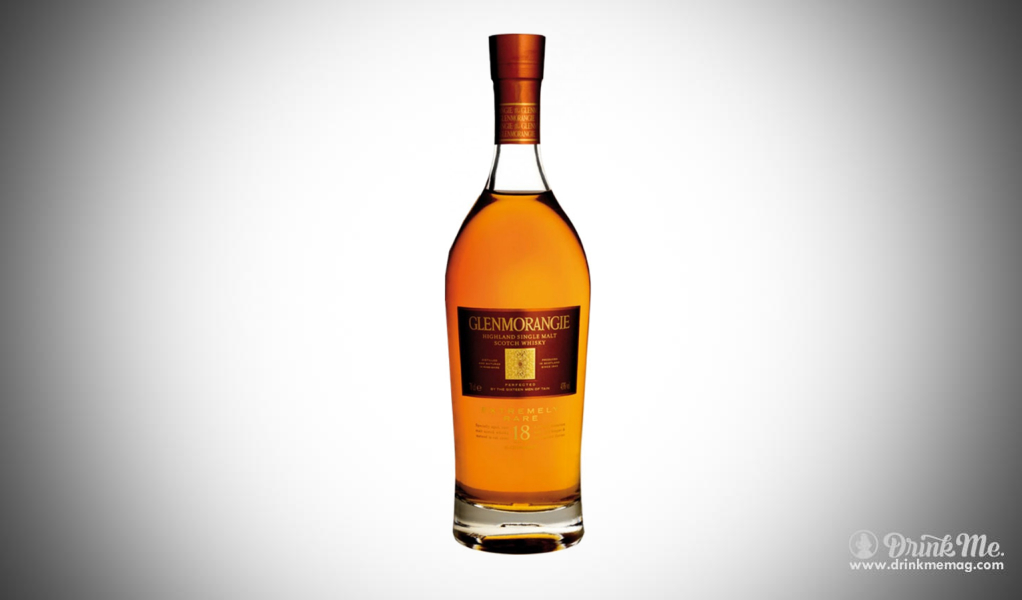 It seems these bartenders have an affinity for the unique and exquisite; only fitting for one of the most charming and charismatic locales.  Glenmorangie's 18 year-old whiskey is no different.
While the Glenmorangie name may not carry with it the enchanting tale of two dogs-turned–best-friends, nor a jaunty sailor filling his boots with rum, it does represent a certain aesthetic—precision and perfection.  That's not to say, however, that Glenmorangie comes without its own unique tales.  If you look to the center of the label on a bottle of Glenmorangie whiskey, you'll notice a small, golden square presenting an insignia of sorts.  This signet is the Cadboll Stone.  Carved in Scotland by the Picts in the late 8th century AD, the Cadboll Stone became one of the earliest and most significant pieces of early European sculpture.  It was through the symmetry and elegance of this piece that inspired the ethical code-turned-slogan behind Glenmorangie– unnecessarily well-made.  So inspiring was this piece, that Glenmorangie hired a carpenter and metal worker with specialized interests in ancient techniques to create their best replica of the piece.  It took them four years.
This aesthetic of perfection and dedication permeates all aspects of the Glenmorangie distillery.  The tallest stills in Scotland ensure that only the lightest, smoothest vapors make it into the whiskey.  The casks, each one meticulously found, are used only twice to ensure maximum flavor absorption by the whiskey.   This gives the dram a fine, creamy and fruity flavor unlike any other.  Perfect for the quite particular bartenders at Virgin Atlantic.
WhistlePig 10-Year Rye
Whistlepig pride themselves on being a farm-to bottle organization.  Their grain, their water, their wood.  The WhistlePig farm in question was purchased in 2007 in Vermont.  Admirable as that may be, it doesn't tell the whole story on its own.  No– WhistlePig's 10-year rye is a story of rescue and redemption.
Shortly after the inception of the company, owner Raj Peter Bhakta purchased a bounty of Canadian blending whiskey.  Naturally, (some of us are less fond of Canadian whiskey than others) the stock they had purchased was being wildly misused and blended; a misappropriation of what WhistlePig found to be extraordinary whiskey.  Among these whiskeys being wasted was the rye that WhistlePig now proudly uses for their 10-year bottle.  inspired by that rye's ability to stand alone, WhistlePig set out to create their own.
Rye is a notoriously difficult grain to distill with; it's harsh, has nearly no sugar, and is unforgiving.  That said, when distilled correctly, rye is said to create the most savory and palatable variants of the liquor.  That's why WhistlePig strives to control all aspects of their distilling process—a single hair out of place, and 10,12, even 15 years of work could be for naught.  For instance, they use only Vermont Oak trees in their barrels. Why?  Because Oak trees grown as northern as Vermont have the tightest rings.  Okay. So?  When you're putting booze into a barrel for upwards of a decade, the size and shape of the rings in a tree that create the barrel in question give varying depth and complexity to the whiskey.  Yeah, they paid attention to all that.  Suddenly, that home distilling kit you got for Christmas seems more daunting.
In any event, the meticulous work of those over at WhistlePig has led to a 10-year with "the power of a linebacker and the grace of a ballerina".  It features allspice and orange peel up front, followed by a deep flavor of ryespice, caramel and mint, and finishes with wisps of the oak that it spent so many years with.  Oh, and they grow the rye on their own farm too.
Clyde May's Alabama-Style Whiskey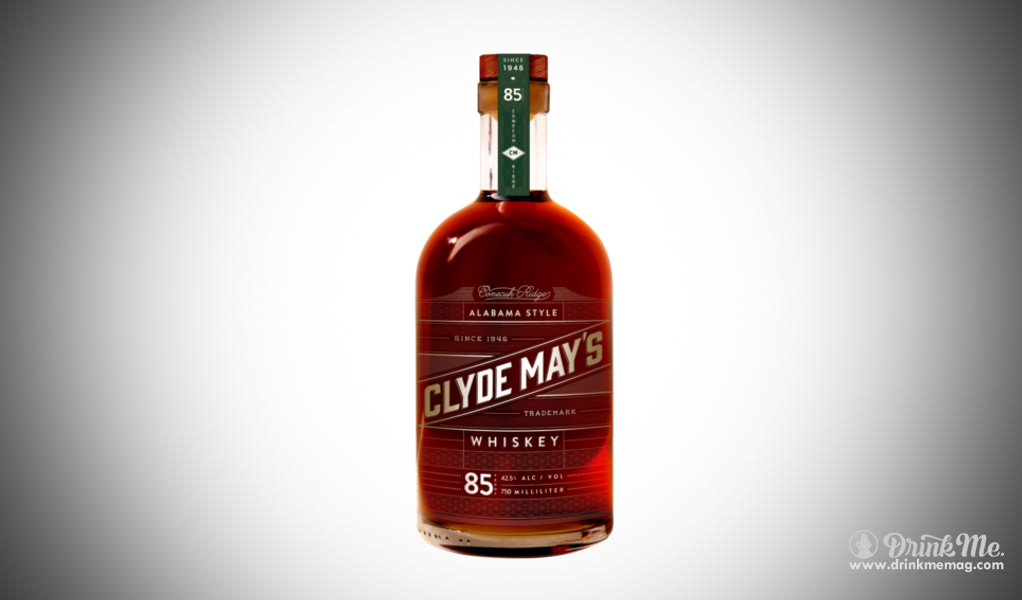 Now, not all the best whiskey around is made in the north.  In fact, many would argue that good ol' whiskey truly found its legs in the south.  Kentucky, Tennessee, Alabama.  Mr. Clyde May, in fact, might argue that his authentic "Alabama-style" whiskey carries the spirit and flavor of southern whiskey with it in every bottle.  Is he right?  Virgin Atlantic seems to think so.
In the 50's, a young man by the name of Clyde began making moonshine in a tucked-away little distillery of his in the woods of Alabama.  His deep focus on the craft of his liquor led him to focus less on trivial aspects of the business; like those pesky liquor laws.  Before long, Clyde had found himself in the possession of a set of charred oak barrels.  He sold his moonshine as generic corn liquor to fund what had become his new passion—bourbon whiskey.  Before long, (Clyde claimed that those hot Alabama summers quickened the aging process) lucky members of the community began receiving bottles of unmarked booze from the undercover distiller.  Testimony states that Clyde's specialty Christmas whiskey had a sweet and smooth cinnamon aura that no other whiskey could compare to.  That was due in part to Clyde's secret ingredient— oven-dried green apples.  And lo, the "Alabama-Style" moniker was born.
Nowadays, the Clyde May distillery seeks to (legally) recreate the delicacy that ol' Clyde himself crafted over 50 years ago. What results is a sweet and spicy bourbon created with local Alabama ingredients, including flavors extracted from the same green apples Clyde would've used.  The simple-yet-sweet flavor of Clyde May lends itself best to sipping on a porch during a sunset, sharing with friends during the holidays, or crafting the perfect southern cocktail.  Look at it this way—Clyde spent eight months in the slammer to bring you this stuff, you should at least give it a try.
Westland Whiskey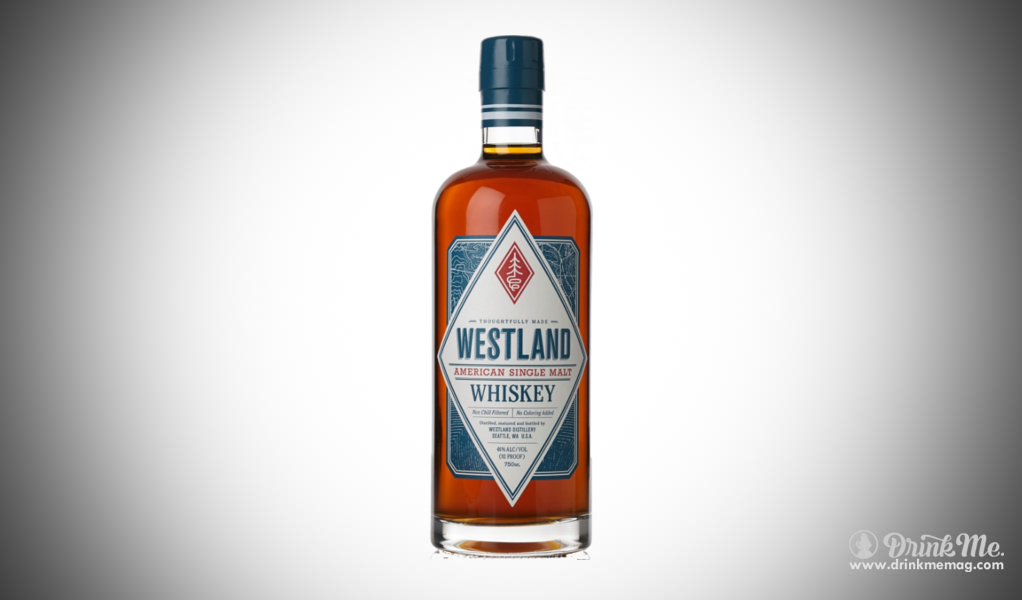 Rounding out our tour of our gracious bartender's collective recommendations is the Pacific Northwest-located Westland Whiskey.  Westland's story is perhaps simpler than the other picks on the list, but no less impactful.  Their story is one of unique style, character, and local sourcing and local ingredients.
Westland understands that the predominant whiskey perpetuated in America is a bourbon, and they seek to establish a different precedent.  Trope-defying as well is their state of origin– Washington.  Located in the heart of the emerald city, Westland aims to clarify that they make excellent single-malt whiskey because they're using the lush and plentiful resources of the Pacific Northwest, not despite it.  In trying to establish such a precedent, Westland uses certain oaks only found in the PNW to craft their barrels; they cultivate and use their own peat, and they find the highest quality barley and yeast to craft the most Seattle-centric whiskey possible.  As a result of their efforts, Westland had created a whiskey that is "…approachable, mature and uniquely American".
Westland can stand with the best, too; considering it's being recommended from a bar here in San Francisco.
Whew.  Maybe we bit off a bit much when we asked some of the best bartendersine the U.S. to toss us some recommendations.  Either way, their bounty of advice will have us sipping the good stuff well into 2017.
Thanks, Virgin Atlantic!