Negroni Week may come and go, but the classic Negroni is forever. We believe that every week should celebrate this iconic cocktail (ideal for hot summer days and cold winter nights). Here are some riffs on the Italian staple below created by top mixologists from around the country.
Restaurant: Parkwoods
Beverage Manager: Darius Naderi
Location: Atlanta, Georgia
The Riff: Parkwoods' Nergoni is served on tap, pre-batched by Beverage Manager Darius Naderi, making it a go to cocktail on busy summer days for instant gratification.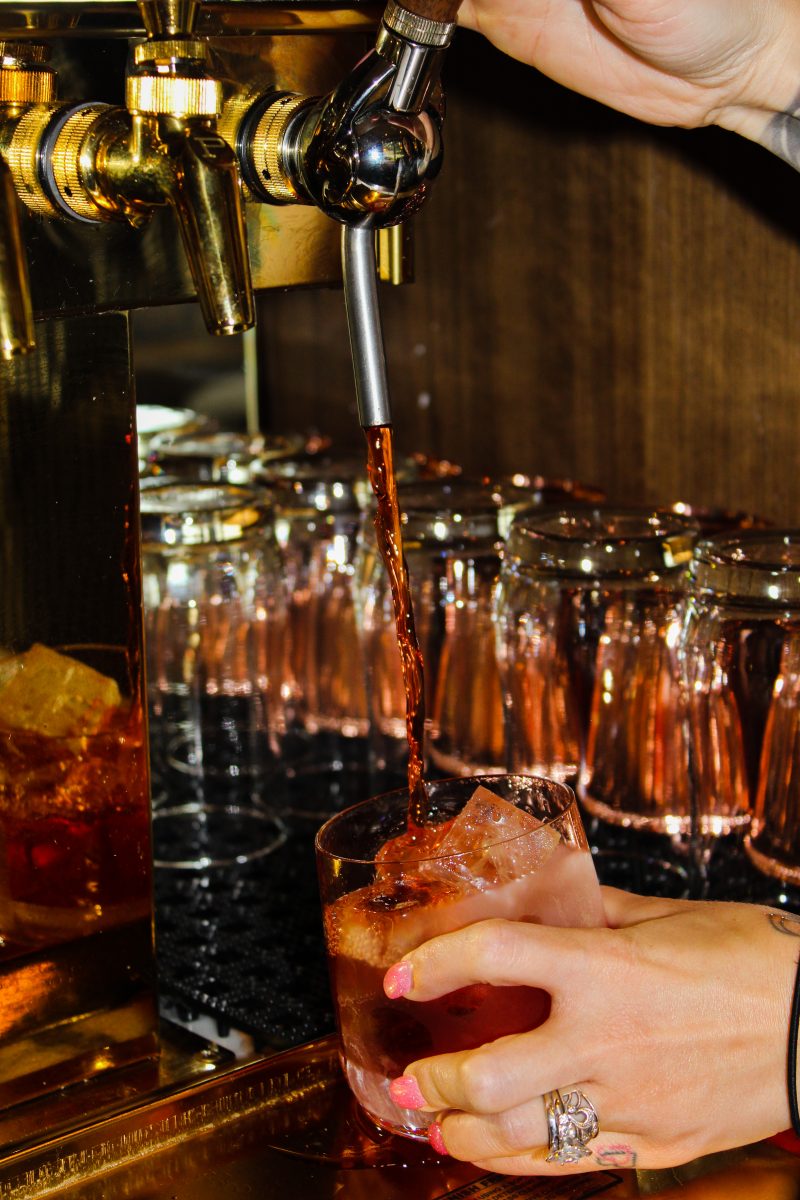 ---
Restaurant: Grey Ghost Detroit
Beverage Manager: Will Lee
Location: Detroit, MI
The Riffs:
Classic Negroni: London Dry Gin | Campari | Sweet Vermouth
Negroni Sbagliato: Campari | Sweet Vermouth | Sparkling
Negroni Sour: Gin | Campari | Sweet Vermouth | simple | lemon | egg white | bitters
Hawthorne Negroni: Hawthorne infused gin | Campari | Sweet Vermouth
Mezcal Negroni: Mezcal | Campari | Sweet Vermouth
---
Restaurant: Bar Beau
Restauranteur: Claire Chan
Beverage Consultant: Grant Wheeler
Location: Brooklyn, NY
The Riff: The Bar Beau Negroni is made with J. Reiger Caffe Amaro, Cocchi Torino, Campari, Maraschino Liquor, Old Raj Gin, and a Grapefruit Twist. Coffee and Cherry liqueur play really well off each other and add an interesting backbone that complements the Vermouth and Campari. Bar Beau uses a High Proof Gin infused with saffron to cut through the body, and serve it up so that no flavor gets diluted.
---
Restaurant: Oak Bar at The Hermitage Hotel
Beverage Manager: NAME
Location: Nashville, TN
The Riff:
The Oak Bar Negroni is made with Empress Gin, Carpano Bianco, Aperol and Plum Bitters. Served in a rocks glass, the Empress Gin delicately floats on top and is garnished with an orange peel.