It has been said that there is no wine anywhere in the world that tastes like the wine of Marlborough. Located at the top of the South Island, Marlborough is known globally to be the most famous wine region in all of New Zealand thanks to the outstanding Sauvignon Blanc it produces. It is now responsible for seventy-seven percent of the production of New Zealand's wine. Marlborough's first vines were a small block of Brown Muscat that was planted in 1873. However, in 1931 the vines were pulled from the ground and no others were planted until 1973. Today, a few hundred hectares of grapes have multiplied into thousands, making Marlborough a tour de force within the wine world.  You may wonder what is it that makes Marlborough so uniquely exquisite. The answer lies in the magical collaboration of climate and soil. Lots of sunshine, moderate temperatures, and strong daytime variation are the keys to Marlborough's intense fruit density, robust varietal expression, and acid retention over prolonged ripening periods.
The Marlborough region consists of two parallel valleys, the Wairau and the Awatere. It stretches from the Pacific coast from Kaikoura to Picton, a tiny town in the Marlborough Sounds. The Wairau Valley has a warm, sunny climate cooled by winds of the Pacific Ocean. The Awatere Valley has a slightly cooler climate due to its added proximity to the ocean on both northern and eastern sides. Sea breeze and sunshine are a vital terroir of the Marlborough region. Marlborough has an average of 2,409 hours of annual sunshine and an average annual rainfall of 655 millimeters. With impressively diverse soil profiles, the remarkable valleys of Marlborough that have been carved out by glaciers for over thousands of years have left rocky, stone behind in some areas, while others are sandy. This kind of soil encourages drainage that keeps vine roots dry. This is a key feature in how Marlborough remains a suitable growing wine region for a different variety of grapes. With a combination of cool yet high sunshine climate with low rainfall and free draining, moderately fertile soil produces uniquely vivid wines. Not only is Marlborough known for crisp, fresh, and tasty Sauvignon Blanc, but also for its' cool climate that has generated some top of the line Pinot Noir filled with red fruit flavours, citrusy Chardonnay, and delightfully floral Pinot Gris and Riesling.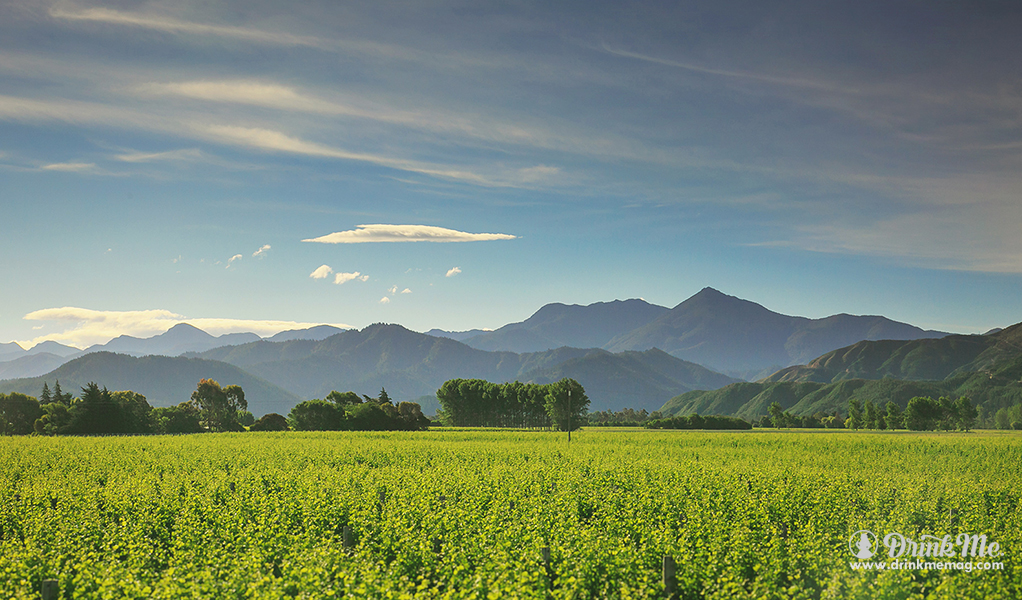 The wine that made New Zealand famous, Sauvignon Blanc, was the very first wine to be produced in this country. The first plantings of the vines took place in 1974, and since then they have defined the entire country's wine image. It is noted for its complete lack of subtlety, intense flavors of green pepper, and gooseberry. Matua founders, Bill and Ross Spence produced the first Sauvignon Blanc, which is now famously known around the world. Although Sauvignon Blanc dominates the Marlborough vineyards, several other varieties of wine stand out. Recently, Pinot Noir vines have come of age, and are now producing top of the line wines. Marlborough Pinot Noirs are known to be lighter and fruiter than most. Matua not only makes a wonderful Marlborough Sauvignon Blanc, but also makes an excellent Marlborough Pinot Noir that is bright, smooth and full of red fruit flavours, along with a Marlborough Pinot Noir Rose that is packed with delicious ripe summer fruits such as strawberries, mandarin, and a hint of cranberry.  If your wine isn't made in Marlborough, you're not drinking it right!