Available through Zola starting today, couples and wedding guests will have the opportunity to choose from three unique offerings that are designed to help personalize that moment, connect with their guests, and raise a glass to wedded bliss. 
Partnering with Cocktail Courier, the premier cocktail kit delivery service, Zola and Diageo have created two beautifully-designed, custom cocktail kits that include everything you need to mix up the perfect Ketel One Botanical cocktail and help your wedding guests get a jump-start on the celebrations.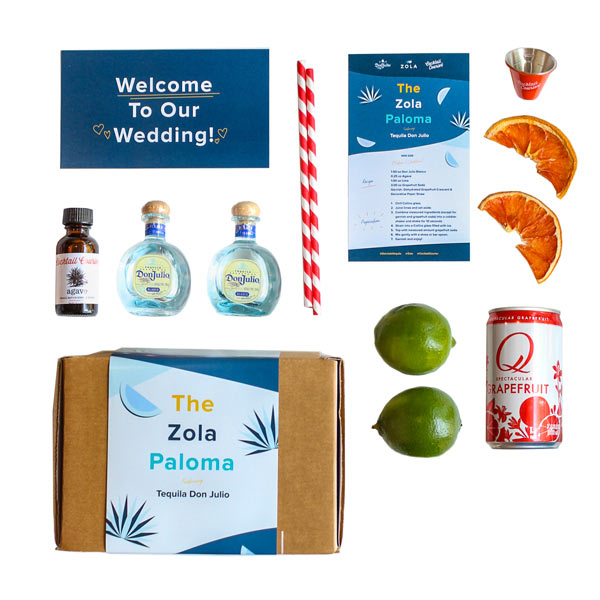 The Will You Be My Bridesmaid? gives brides the opportunity to invite their bridesmaids to join their crew through a specialty Ketel One Botanical Spritz, while The Zola allows couples to welcome their guests to the wedding weekend with The Zola Paloma, a refreshing tasting Tequila Don Julio Blanco cocktail.