Photo Credit: Colin Hampden-White
Tuthilltown was the first distillery to establish itself in New York State since Prohibition. Many more followed, but it still leads the pack.
Over the last few years American whiskey has been gaining popularity, across the UK, and in its own backyard. The number of new craft distilleries that have opened is astonishing. In 2013 Ralph Erenzo began the American Craft Distillers' Association with eleven others. Twelve men attended the first meeting. This year, the organisation hosted that meeting with no fewer than twelve hundred distillers present. With this number of distillers, it's hard to believe that before 2005, in New York State there had been no distilleries in operation since Prohibition. The first was Tuthilltown distillery, built by Ralph Erenzo and Brian Lee. Ralph owned the farm on which the distillery was built and had a few ideas about what he wanted to do with it. Navigating the complexities of alcohol production in the State he realised that by establishing a farm distillery, they would be able to sell their product directly to consumers, making distilling a viable option.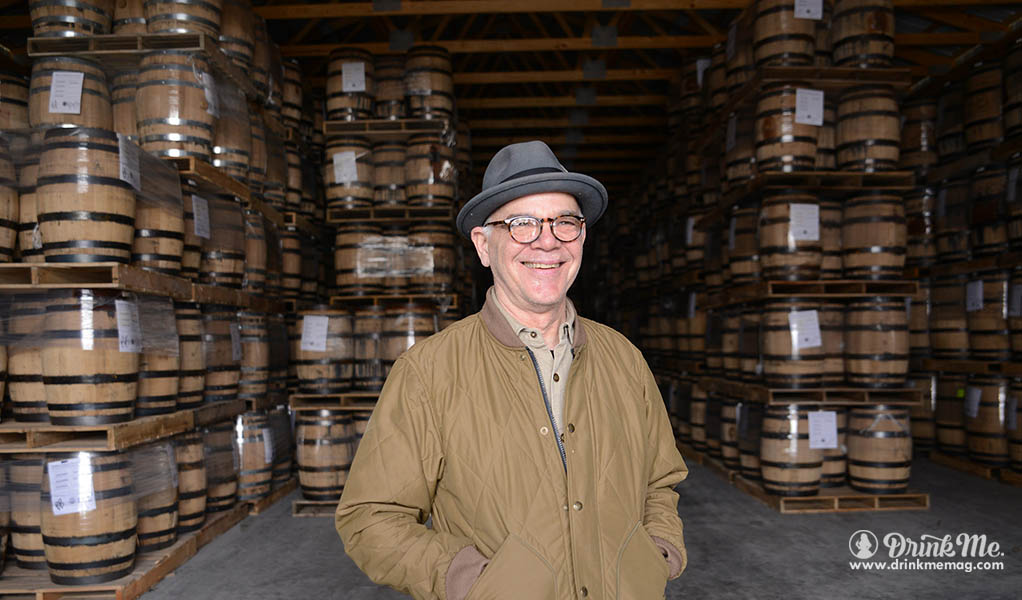 Photo Credit: Colin Hampden-White
Neither Ralph or Brian had any experience of distilling. They bought a still from Christian Carl, and it arrived in a huge crate. It sat in the parking lot. It came with no instruction manual, and they needed one. Their first cooker was a twenty-five litre low pressure steamer they purchased on eBay. With a lot of trial and error, they managed to get the operation up and running in 2005. It had taken three years, and much effort.
To be considered as a farm distillery, the land was first registered as a winery. It took four years, three Governors and a huge amount of lobbying before Ralph and Brian were able to sell their whiskey from the farm. Their line of reasoning was that wineries lived or died on tourism and that the same paradigm would apply to a distillery. In 2007, they gained the licence to sell on site. They were still the only distillery in New York State.
The distillery pretty much ran in its original configuration until 2012 when an explosion occurred in the still house. Thankfully no one was injured. The building was saved but their casks, in storage below, were heavily charred on the outside. They had one hundred casks of varying kinds. They had single malt, Bourbon, and rye. The whiskies were put away and matured for the next two years. Then they blended  the barrels. The liquid tasted very good. It was a fabulous batch and Double Char was created. Bottles of Double Char are now very rare and highly sought after.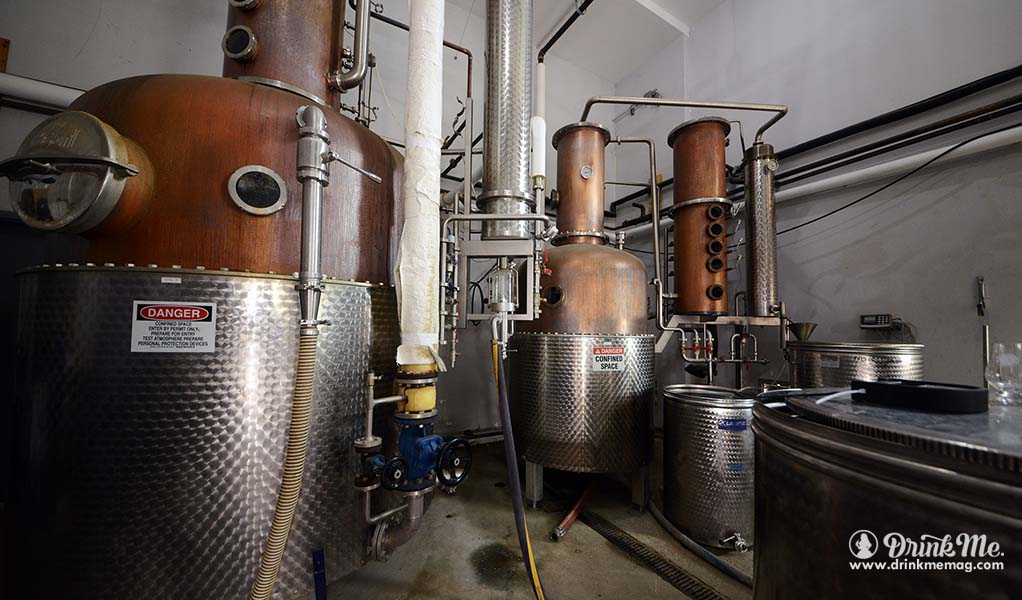 Photo Credit: Colin Hampden-White
It was around this time that William Grant & Sons acquired the Hudson brand. Although the Tuthilltown distillery was creating other liquids, Hudson was its main brand. William Grant & Sons saw the popularity of Hudson growing in both the US and UK and its possibilities for the future.
Initially Ralph said selling his whisky was easy. He could walk into any liquor shop, explain he wasn't a salesman, put a bottle on the table and say "I made this stuff". With no other distilleries at the time, he had a unique product. Being first out of the starting blocks has always been a benefit for Hudson and Tuthilltown distillery products.
Since 2008 when William Grant and Sons were selling Hudson whiskies, they were also keen to buy the Tuthilltown distillery, but after five or six years of hard slog, Ralph and Brian weren't yet ready to sell. There wasn't a price they felt would be worth their while having put so much hard work into the distillery. However nearly nine years later in April 2017, William Grant & Sons bought the whole site, including the distillery, warehouses, shop and restaurant. Up to this point, the whiskies had been good, but it sometimes lacked constancy. It was being sold under the banner of "craft" which gave it an excuse not to be consistent, but with William Grant & Sons behind the distillery and with the help of one of their distillers, a chemical engineer, Derek Bain, the processes have been tightened up. New equipment has been purchased and the road and car park have now even been tarmacked, so you don't even get dust in your burger on the terrace in summer. Although things are changing,  they have preserved the original character.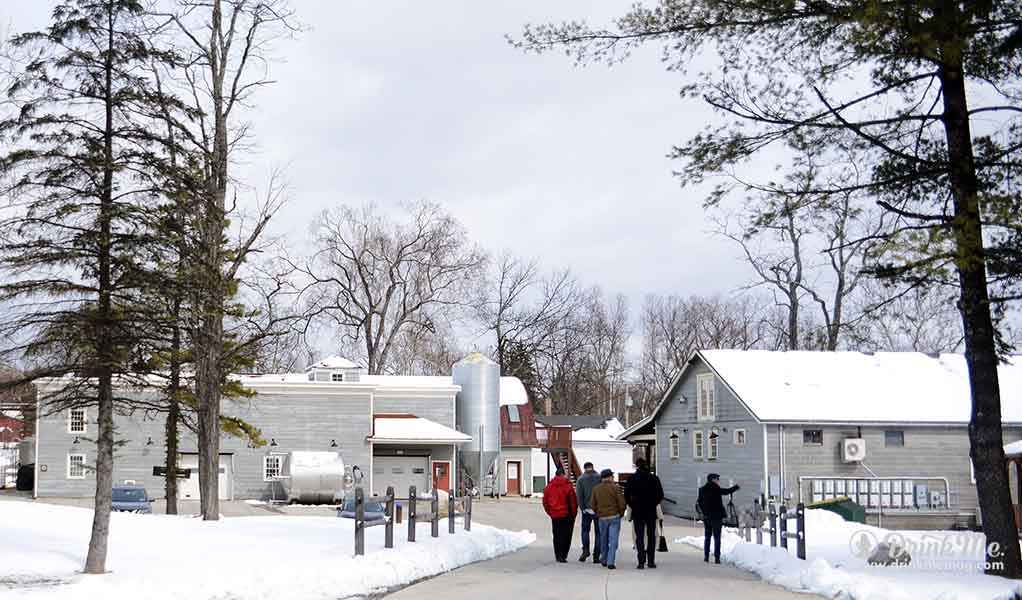 Photo Credit: Colin Hampden-White
The distillery is set amongst woodland and hills. When we visited in March it was a winter wonderland and incredibly picturesque. Icicles hung from the timber buildings that rose out of the white coated land like huge brown toffee chunks in a sea of frosting. The air was so clean. Having come up from Manhattan, the difference in air quality was incredible. The crisp cold air heightened the sense of purity. On the breeze and the fragrance of fermentation drifted from one side of the site, distillation from the other wafted in and both were joined by the delightful aroma of maturing whiskey as we neared the warehouses.
The distillery is only a couple of hours by train or road from central Manhattan, so very easy to visit. There are plenty of cute lodges in the area. We stayed at the Minnewaska Lodge which has views into the forest from all the rooms and sits on the edge of the Minnewaska National Park. Taxi services are readily available so enjoying tasting at the distillery is not an issue. The nearby town of Gardiner has some very good bars and one in particular stands out. Gardiner Liquid Mercantile is a fabulous cocktail bar which produces many of its own vermouths, bitters and mixers. There is an experimental edge, without losing the balance and styles of the  classic cocktails. Zoli Rozen runs the bar and has a passion for the products which borders on the obsessive, but because of this they are so damned fine. There is a hugely friendly atmosphere as traditional-build timber frame meets modern art on the walls.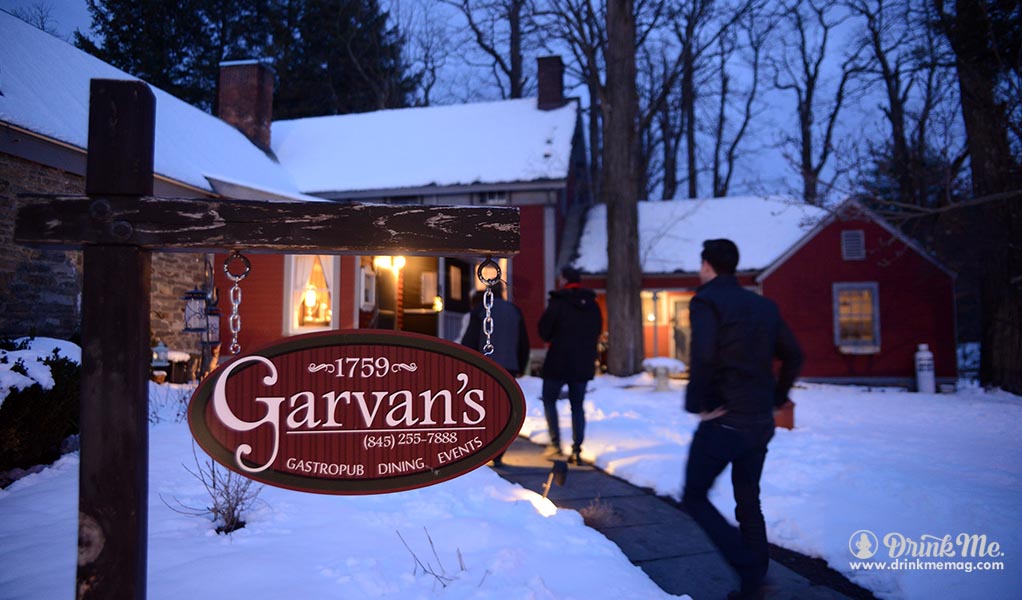 Photo Credit: Colin Hampden-White
The distillery restaurant has a great menu; wonderful view and fantastic staff, lamb prosciutto is a must try. Enjoy some of their cocktails and if you're in need of a smart dinner, head to Garvan's, only a fifteen minute drive from Gardiner, in New Paltz. It's a superb gastro-pub-restaurant with the accent on the gastro. Built in 1759, the dining rooms have fabulous architecture that impart a real sense of history. Garvan and Leonie McCloskey have made the restaurant feel like it has been there forever, although they opened their doors just a couple of years ago. There is a fantastic wine list to accompany the food, and of course, they serve Hudson.
At the beginning of our visit to Tuthilltown distillery, Ralph Erenzo spoke of the early resistance of the neighbourhood to a distillery, and although there will always be a handful of detractors, one can feel that the local people have really taken Tuthilltown distillery into the hearts. The whiskey and other spirits are served locally, and the distillery has increased the tourist trade in the area, and I would certainly recommend being one of those tourists.