Nobody likes a fake. So why should you settle for something that is not even 1% of what it should be? Greenbar Distillery makes spirits for people who are seeking to find purity in their drinks without breaking the bank in the process.
This unique distillery, based out of LA, creates an enhanced level of taste from organic ingredients that bring character, individuality and elevate exploration through simple cocktail making. TRU Lemon Vodka has been made even more vibrant by the use of real California lemon zest versus fake flavoring (ew). Afterall, nothing tastes fresher than real lemons.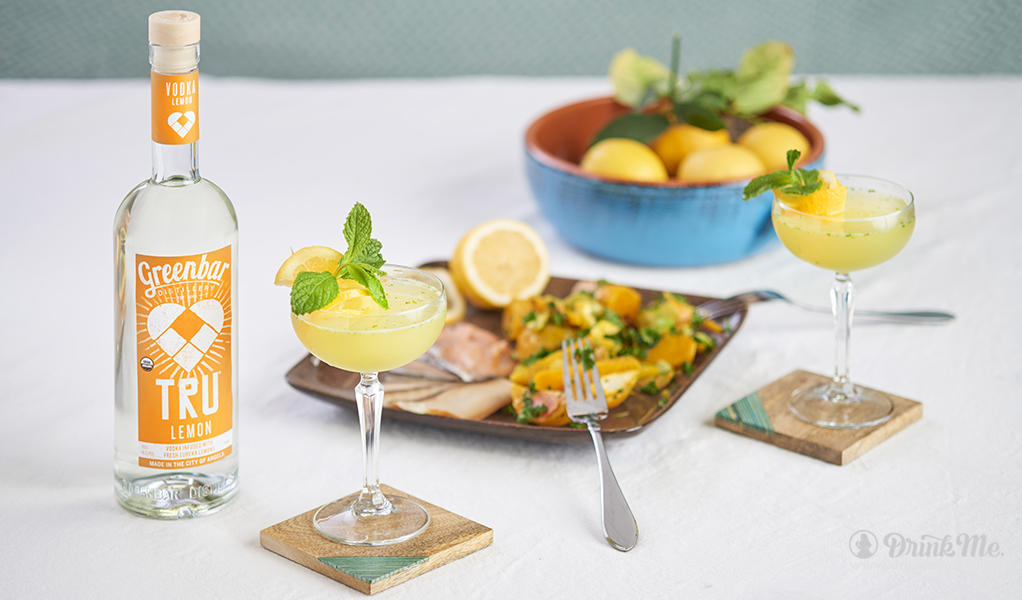 Creating great spirits is never an easy task, that's why the Greenbar Distillery team hand zest around 2,000 ripe Eureka lemons in every batch of TRU Lemon Vodka for a bright, intense burst of real flavor. Made with 100% organic wheat, it is gluten free and is a true portrayal of the uncompromising union of nature and craft. This juicy spirit is done right, sip chilled, or shake with a few simple ingredients like lemon juice, simple syrup and mint to create a taste that will be anything but simple. Be true, drink TRU.