Whether or not you go in for the Zodiac thing, it's fun to associate with the definition of your character according to star signs. We've taken that one step beyond to translate said personality into your perfect cocktail recipe. Not only does this help you identify your soul-mate cocktail, but it also proves that Drink Me can make an alcohol angle out of any story topic.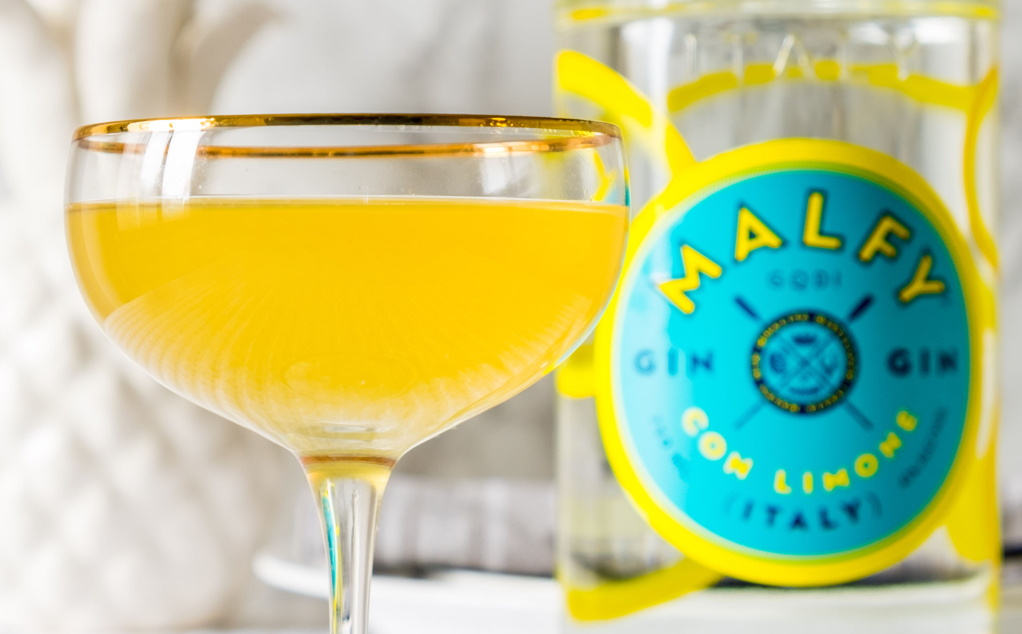 Aries (March 21 – April 19): The Bees Knees
As ruler of the head, Aries reigns over the creative kingdom. Queen of Inventiveness, they are independent, fearless and unafraid to take the spotlight. Their competitive edge is driven by their position as the first sign of the zodiac. Patience is not a strong suit for Aries, so it is important to take time to listen or this passionate fire sign may burn out easily.
Order a Bees Knees cocktail and raise a glass to the Queen Bee, Aries. Toast to the clearing skies and warmer weather as spring begins to dissolve winter.
Ingredients:
2 oz. Malfy Gin

¾ oz. honey syrup

½ oz. fresh lemon juice
Method: Shake ingredients with ice. Strain into a cocktail glass.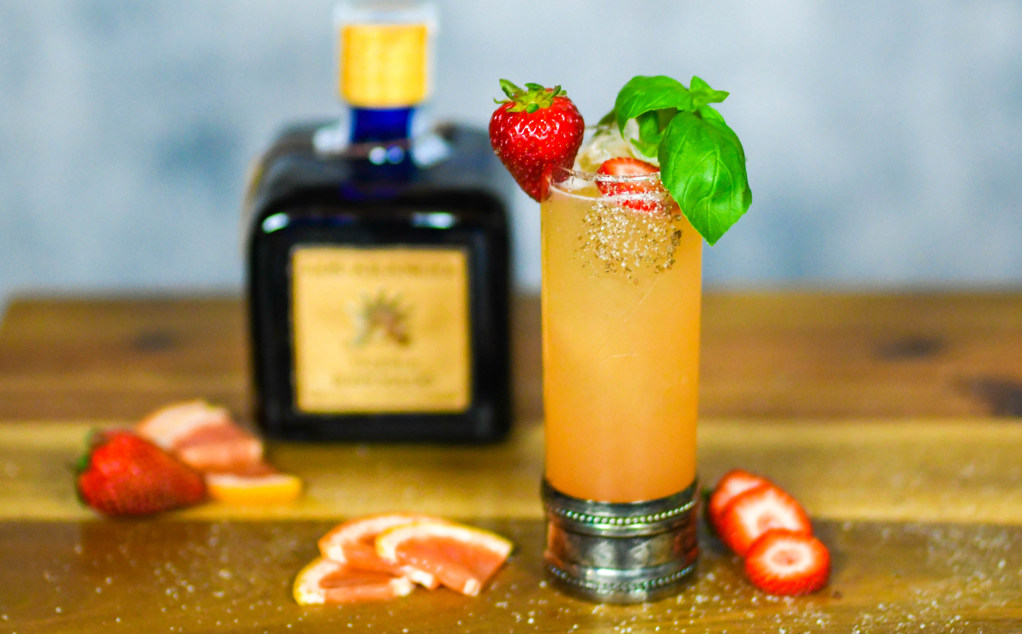 Taurus (April 20 – May 20): Strawberry Basil Paloma
As an earth sign, Taurus can wear multiple hats being the picture of grace and etiquette one moment and cursing like a sailor the next. Taureans are practical and in tune with their own voice – the key is finding the right outlet for all their good ideas. Because of their loyalty and authenticity, Taurus often carries the burden of those they love around them.
Taurus kicks off with Earth Day on April 22 and what better way to celebrate than drinking a Strawberry Basil Paloma. Made with organic, farm-fresh ingredients, the Strawberry Basil Paloma is the perfect refreshment to sip on all month long.
Ingredients:
2 ounces Los Arango Reposado

1 ounce grapefruit juice

½ ounce agave syrup

2 chopped strawberries

5 basil leaves

Soda to top

Smoked sea salt for rim
Method: Rim your glass with smoked sea salt. Combine all ingredients except soda in a cocktail shaker with ice. Shake to chill and combine ingredients. Fine strain into a hi-ball glass over fresh ice. Top with soda. Garnish & Enjoy!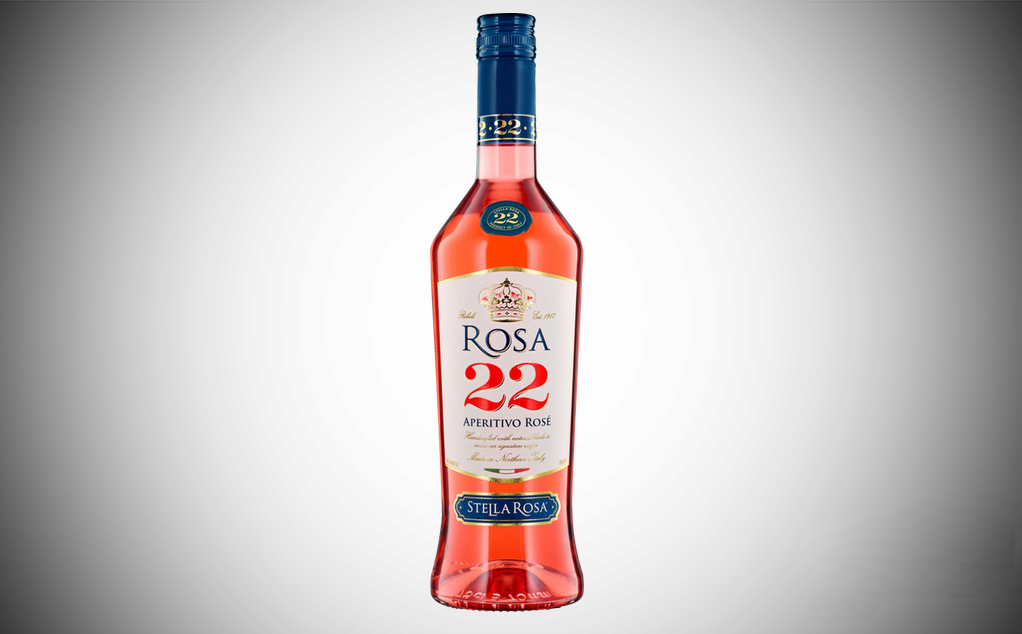 Gemini (May 21 – June 20): Rosa Spritz
Naturally curious and quick-minded, Geminis have fleeting interests as things are constantly grabbing their attention. They can sometimes develop a "split personality" reputation for this very reason. Geminis gather friends, like data, and process everything through conversations. Though extremely social, be careful during fits of boredom. Do not fall into superficial practices and temptations such as gossiping. Remain steadfast and true to yourself, Gemini.
Rosa Spritz is just the cocktail you need for gathering with friends and other social affairs this month! Take long sips of your Rosa Spritz, be a good listener and maybe order some more rounds because Geminis are sure to go deep into the night.
Ingredients:
2 oz. Rosa 22

2 oz. Prosecco

Ice

Raspberries for garnish.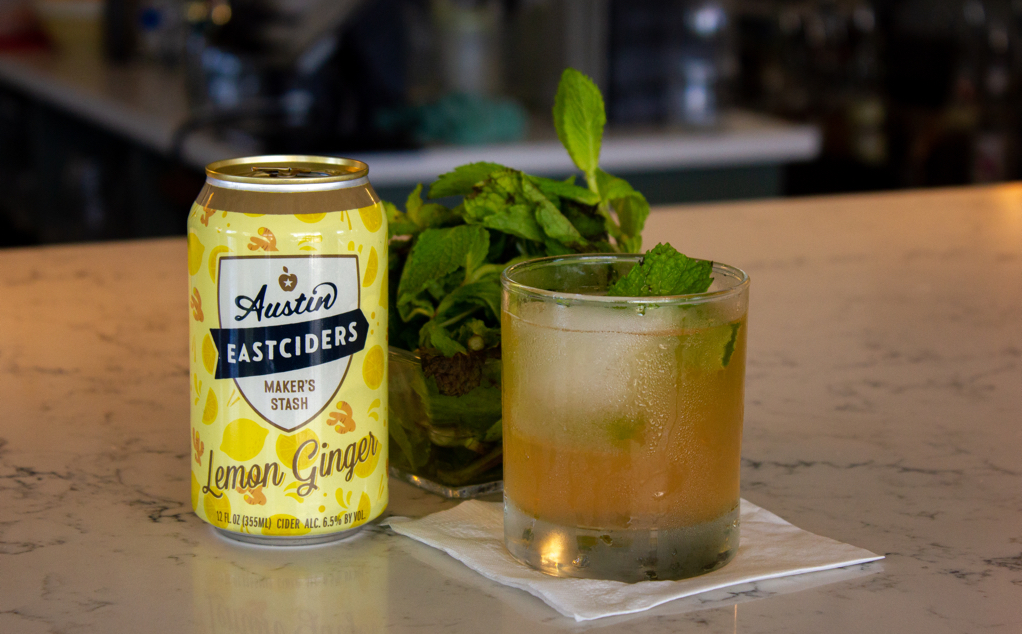 Cancer (June 21 – July 22): Proceed Gingerly  
Nurturing to the core, Cancers are compassionate, intimate beings. As Mother Goddess, ruler of the nest, they are fiercely protective and often play the role of caretaker. Like the drink, they proceed gingerly in order to guard against those who take advantage of their tender emotions and motherly instincts.
Cool down this month with a Lemon Ginger cocktail. With a cider base, this drink is just the thing you need to beat the summer heat.
Ingredients:
1 ¾ oz Deep Eddy Ruby Red Grapefruit Vodka

Austin Eastciders Lemon Ginger Cider

¾ oz Intense Ginger Liqueur

2 sprigs of mint leaf
Method: Add Deep Eddy Grapefruit Vodka and Ginger to shaker glass. Strain into lowball glass with one large ice cube. Top with Austin Eastciders Lemon Ginger and stir. Garnish with mint leaf.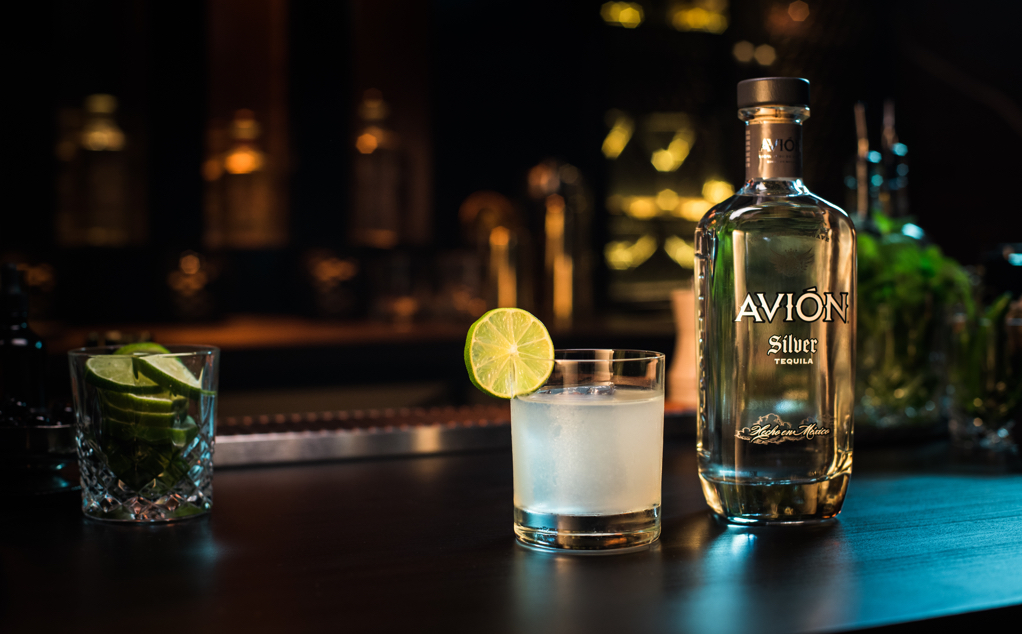 Leo (July 23 – August 22): Elevated Margarita
Leos are always on the prowl, hunting for excitement, passion and purpose. As natural born leaders and trendsetters, Leos often push themselves to raise the bar to new heights. However, Leos, make sure to let others in and listen to all ideas before taking over projects completely. You can become unaware of your own might.
A fire sign, Leos are always ablaze with new ideas that give their lives color. Kick it up a notch and drink the Elevated Margarita this month. Everyone deserves to feel empowered like lioness Leo!
Ingredients:
2 Parts Avión Silver Tequila

1 Part Fresh Lime Juice

1/2 Part Agave Nectar
Method: Combine ingredients in a shaker with ice and shake vigorously. Double strain over fresh ice in a tumbler glass.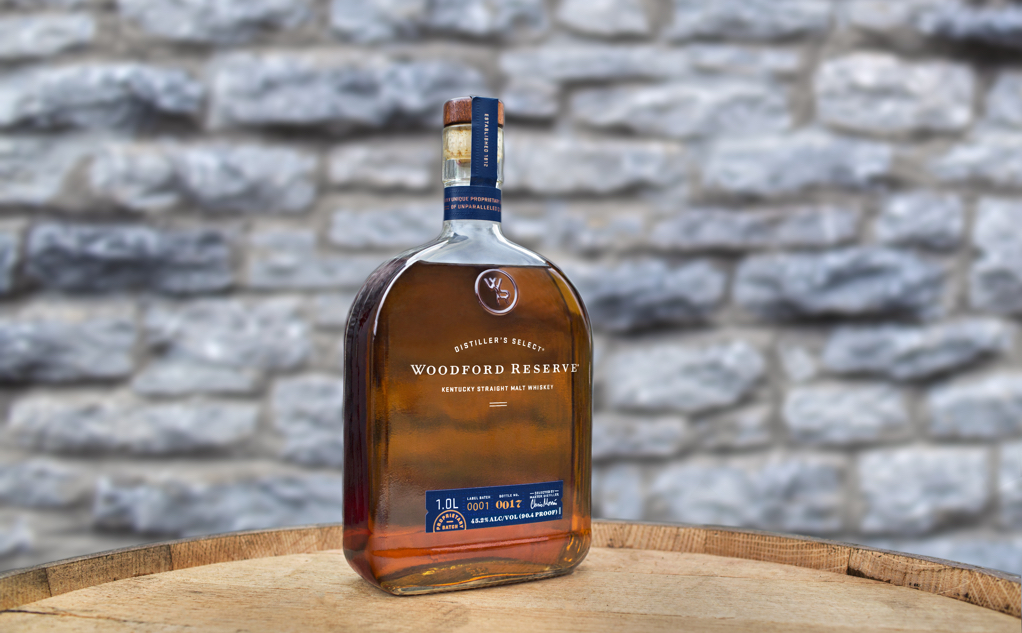 Virgo (August 23 – September 22): Malt Old Fashioned
Virgos love to have absolute control over one specific area of their lives. Known as the sign of virgins, Virgos desire to purify the area they choose to focus on like becoming vegan to cleanse their diets or getting their master's degree in a specialized study. They are traditionally structured people who thrive in Google calendar and love to share their practical wisdom and life hacks with others.
Kick it old school with a traditional Malt Old Fashioned. As the leaves begin to change, drink an Old Fashioned and try to forget about that gym membership you never signed up for or the project you meant to start last week. Remember, not all of us are as good at cleansing as Virgos.
Ingredients:
1 ½ oz of Woodford Reserve Malt

2 dashes of Scrappy's Chocolate bitters

½  oz of Demerara sugar
Method: Combine all ingredients in a mixing glass, add ice, stir and strain over ice into a rocks glass. Garnish with an orange peel after zest.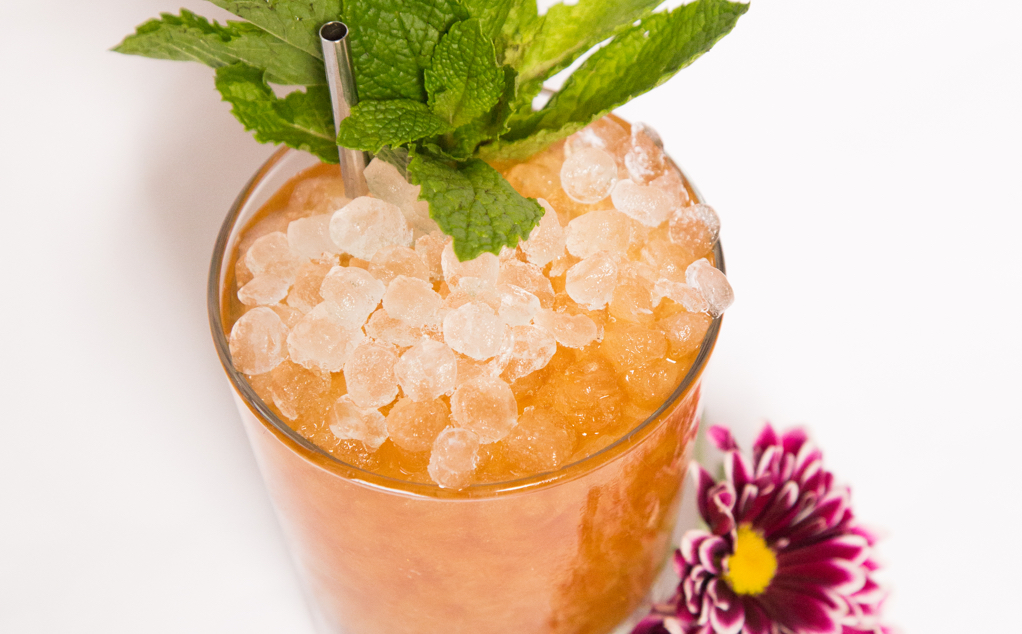 Libra (September 23 – October 22): Breakfast in Bed – Created by Natasha David
Ruled by seductive Venus, Libra is the Zodiac's Love Goddess. As the sign that rules partnerships and commitment, Libras understand the "yin and yang" balance of life. Because of their idealistic values, they may desire to get married at a young age or take longer to choose their person.  You love to give gifts and spoil those around you, but you also expect to be spoiled in return. Choose your mate wisely!
This month cozy up next to your significant other and share the Breakfast in Bed cocktail. There's no better way to celebrate lovers than with this saccharine and sultry drink!
Ingredients:
2 oz Carpano Antica Formula

¾ oz Lemon Juice

½ oz simple syrup

1 tsp. Brancamenta

1 barspoon Orange Marmalade
Method: Shake, strain. Double rocks glass with crushed ice. Garnish with a lavish mint bouquet.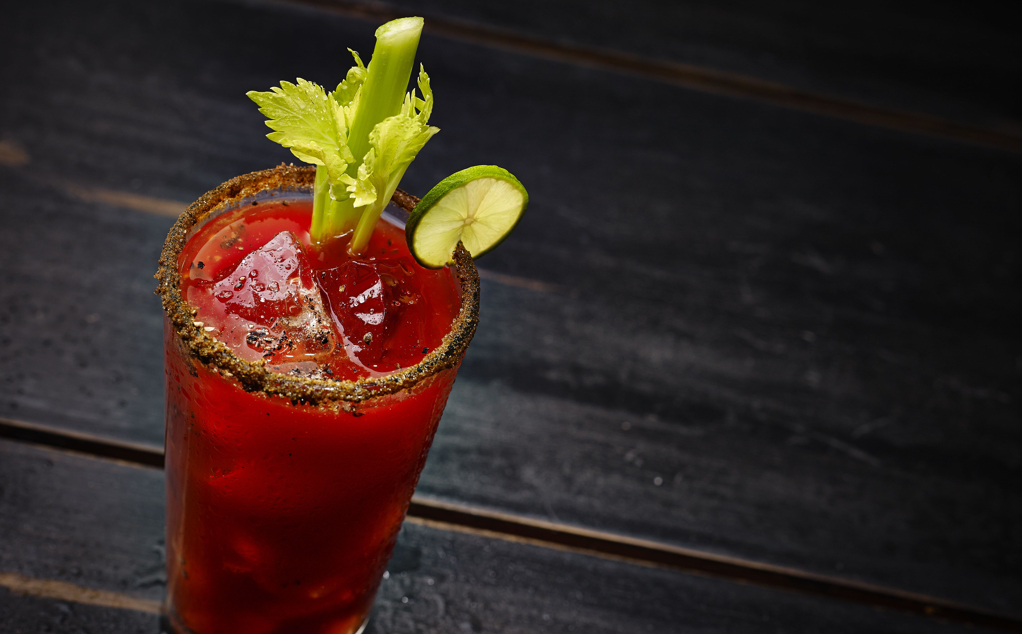 Scorpio (October 23 – November 21): Smokin' Head Caesar
Mysterious and powerful, Scorpios exist on a separate plane entirely; though, they are often blind to their own magical abilities. Deeply intuitive, Scorpios possess insight with which they use for emotional support or reprisal. People often come to them with their most guarded secrets as they respect confidentiality and would not blab to others.
This month wake up and pour yourself a Smokin' Head Caesar, Crystal Head Vodka's adaption of a classic Bloody Mary. Celebrate Halloween with this festive cocktail.
Ingredients: 
2 oz. Crystal Head Vodka

5 oz. Clamato (Caesar) or tomato juice (Bloody Mary)

dash of Worcestershire sauce

dash of hot sauce

tiny dash of liquid smoke

garnish of your choice
Ingredients for rim garnish:
¼ tsp. salt

¼ tsp pepper

½ tsp smoked paprika
Method: Rub the rim of the glass with a lemon wedge and dip into salt, pepper, and smoked paprika mix. In a shaker half filled with ice, add in all ingredients and shake well. Strain into the pre-rimmed glass filled with ice.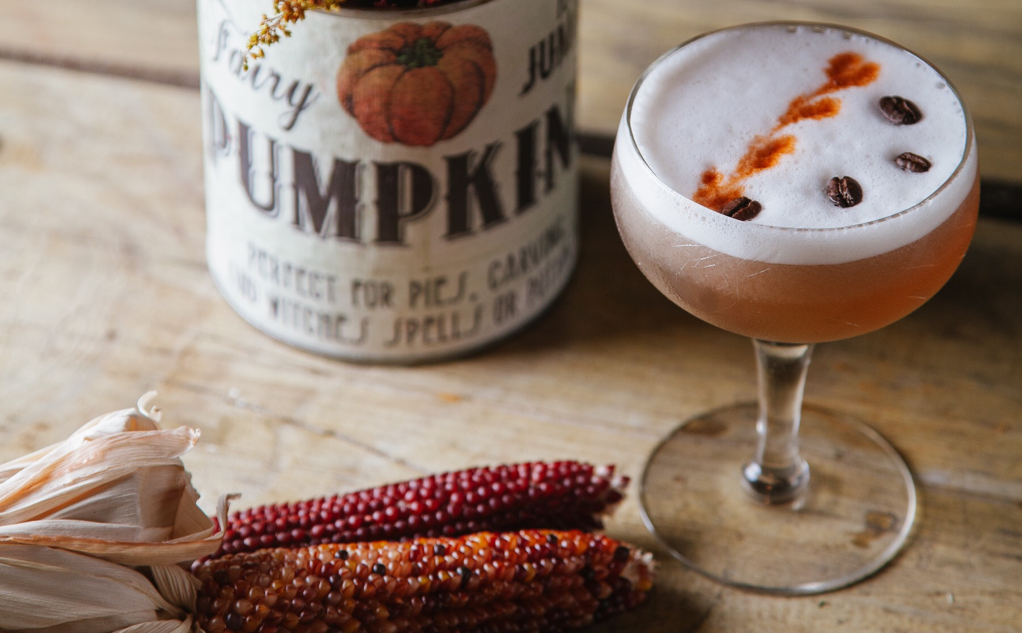 Sagittarius (November 22 – December 21): Hey Pumpkin – Created by Smitty at South House, Jersey City, NJ
Known as the Zodaic's Hunter Goddess, Sagittarius has a pioneering spirit and a sharp BS detector. They flourish in entrepreneur positions, but they must be passionate about their work, gaining new and diverse experiences along the way. In relationships, you may tend to have some commitment issues as you run at the first sign of stagnation.
Take control of your Thanksgiving meal preparation by making this Hey Pumpkin cocktail. Be adventurous and try something new like Sagittarius. Embrace a challenge!
Ingredients:
2 oz Slow & Low

¾  Aquafaba

¾  espresso pumpkin spice syrup

¾  lemon juice


Capricorn (December 22-January 19): A shot of Fernet-Branca
Capricorns are known for being structural people. They generally like to be organized and have their lives planned out. While others prefer to be idealistic, Capricorns focus on the concrete facts. Because of this, Capricorn's drink of choice tends to be plain and simple – for example, like a a neat Fernet-Branca. And like a shot of Fernet, you want to swallow the bitterness of January and get it over it. Prepare for February and look forward to spring.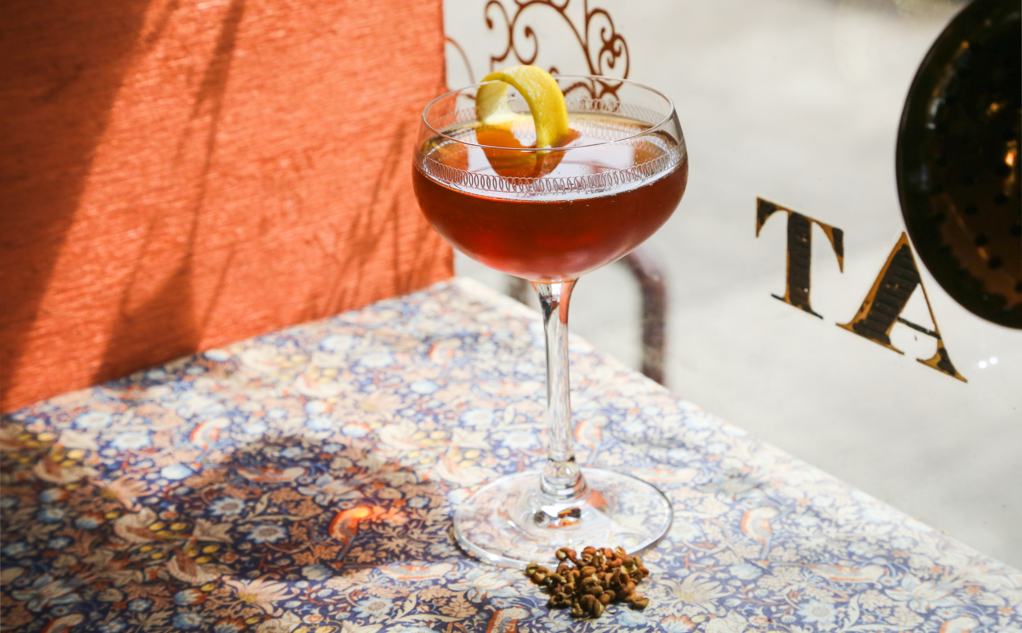 Aquarius (January 20-February 18): Inside Out
Aquarius' are open-minded, creative free-spirits and true Bohemians at heart. Aquarius thrives in collaborative environments as the sign that rules groups. With vision and drive, they can achieve anything they set their minds to. However, be wary, Aquarius, sometimes your temper can get you into trouble.
Like Aquarius, Templeton Rye is reflective of a true All-American spirit. Born out of the Prohibition era, Templeton Rye is the perfect winter whiskey to mix into your cocktail.
Ingredients:
2 ½ oz Carpano Antica Formula

1 oz Templeton Rye

1 tsp. Brancamenta

1 dash Absinthe
Method: Stir, Strain
Glass: Cocktail Coup or V-Martini
Garnish: Orange Twist

Pisces (February 19-March 20): Adult Hot Chocolate
Pisces are endless dreamers. They are gifted with generosity and compassion for everyone around them. Pisces possess inner beauty that is untouchable. They're always absorbing energy from everyone around them since they are the most sensitive of the water signs. However, err on the side of caution, Pisces, as sometimes you can crash in the form of nervous breakdowns and passive-aggressive fits.
Adult Hot Chocolate and Pisces have something in common: their inner beauty. They'll generously warm you up on even the coldest of winter days!
Ingredients:
1 oz Kerrygold Irish Cream Liqueur

1 1/2 oz Cognac

1/2 Crème de Cacao

2 oz milk

Pinch dark powdered chocolate
Method: Warm the milk and chocolate powder then add all ingredients to a mug and stir. Top with whip cream and chocolate syrup.