It may be a little more taboo to call a hotel "Virgin" than an airline, but Sir Richard Branson's gone there. Virgin spread its in-on-the-joke, cocktail-clinking image to the hospitality industry this year when it opened the sliding room doors at their first Virgin Hotel – a 250-room space located in the Art Deco Old Dearborn Bank Building in Chicago's downtown Loop.
The Virgin Hotel – the first of several to open in Virgin flight destinations over the next few years (Nashville, 2017; New York, 2018; Dallas, 2018) caters to the tech-savvy generation, by allowing them to easily cater to themselves.
The hotel features customizable options for most things that the guest can control; from rooms (called chambers), which have sliding doors with peepholes that quickly convert one room into two; to ergonomic beds that feature a seatback at the foot, transforming bed to lounge-like work space during the day. The gym features Technogym cardio machines, which allow you to sweat and work online simultaneously. The spa has tailored treatments, from duration to benefit, and a manicure bar. The meeting rooms look straight out of a Silicon Valley tech office, with options like mini-golf and life-size Jenga. The vibe: make your stay as you want it, and make it that way easily.
In fact, most hotel options are managed via an app called Lucy, which allows guests to set their room temperature, order room service, and check-out, all from their mobile, prompting the hotel's clever question, "Is that a hotel in your pocket?"
Check-in at a kiosk (sound familiar?) or with an associate with a tablet, in front of a 1920s cigar bar that now operates as the hotel's front desk.
There are four restaurants on site: a coffee bar, featuring local Chicago roaster Bow Truss, that turns wine bar at night; a classic American diner; an Izakaya and craft cocktail rooftop bar, often with DJs; a social club, designed to channel a membership-free version of SoHo Club (and a free premium-drink social hour daily served there, courtesy of Branson's appreciation for libations).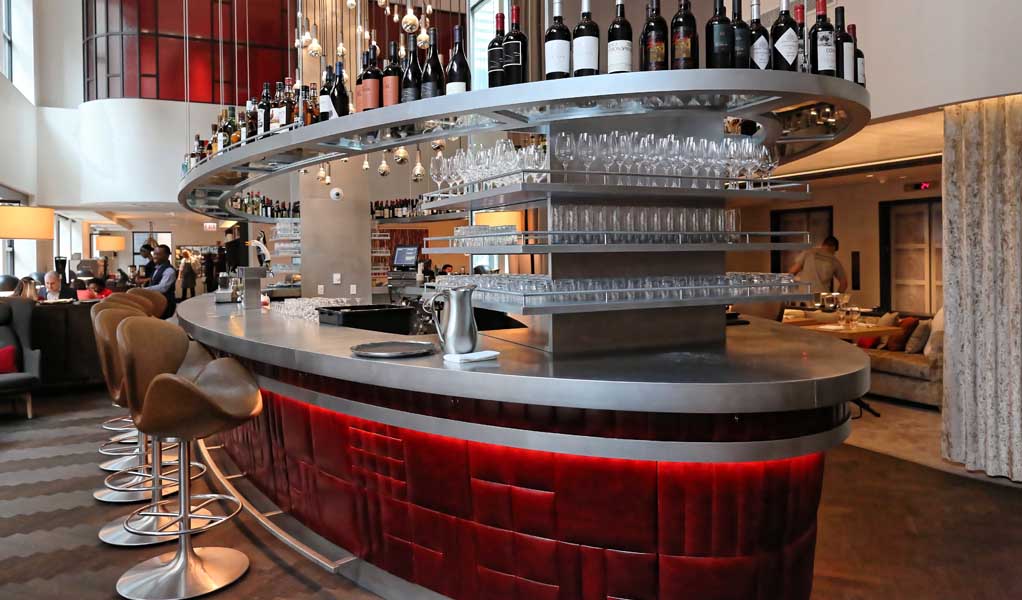 Maybe the most appealing feature? The lack of fees: included unlimited bandwidth WiFi (which should be a given at any hotel these days), cheap minibar (think $1 Snickers and Coca Colas), permissible and fee-free early or late check-in as long as there's availability, and additional dog-chambers free upon request.
It's Virgin whimsy, clearly served, with a side of whiskey.
Room rates vary, starting at $209.