Bonjour! Appel à tous les amateurs de vin!
It's time to get nosey. Want a chance to perfect your nose? Le Nez Du Vin (the nose of wine) is the solution for you. Use your new knowledge of scent to enhance your tasting abilities. It's fact that these two senses intertwine despite completely different sensory receptors. Smell enhances taste forming the perception of flavor.
This kit lures you in with 24 essential aromas found in red and white wine. You'll find three booklets, 12 white wine aroma samples, and 12 red wine aroma samples. One booklet delves into general information about smell and taste, while the other two, respectively, unveil the 12 aromas for either white or red and how and in what they are used. The booklets are filled with illustrations and wine suggestions from around the globe. Five distinct aroma note categories are explored: fruity, floral, vegetal, toasty, and animal. Let your nose discover your new favorite.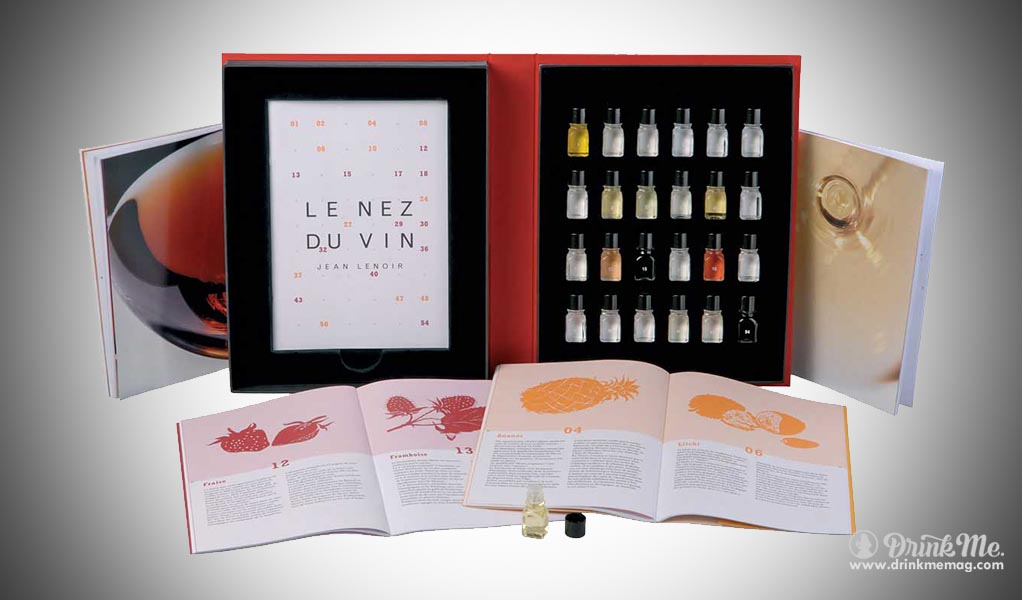 Beginners can use the booklets paired with the samples to commence their journey to becoming a master of wine. Advanced individuals may do the same to further their knowledge, use it as a refresher course, or test themselves. Even make a game out of it. The nose should know. Blindfold yourself and then a friend, see how many scents you can correctly identify. Or put your skills to the test with actual wines to see if you can name the grapes and their countries. There are endless possibilities. Le Nez Du Vin has versatility and fun written all over it.
Available for 150 €