The world famous Bordeaux region, known for its extraordinary red and white blends, is experiencing a rebirth. The first vines were grown there in 300AD. The region reached its golden age in 1152. With hundreds of years of history, it's no wonder that Bordeaux is the most viticulturally admired area in the world; but what about its current incarnation?
Enter Bordeaux 30-something vignerons who don't want you to think of Bordeaux as your grandfather's wine. Born right around the time that the 1976 "Judgement of Paris" shook the wine world by placing California novices above the revered Bordeaux sages, they must have felt that jolt in the womb.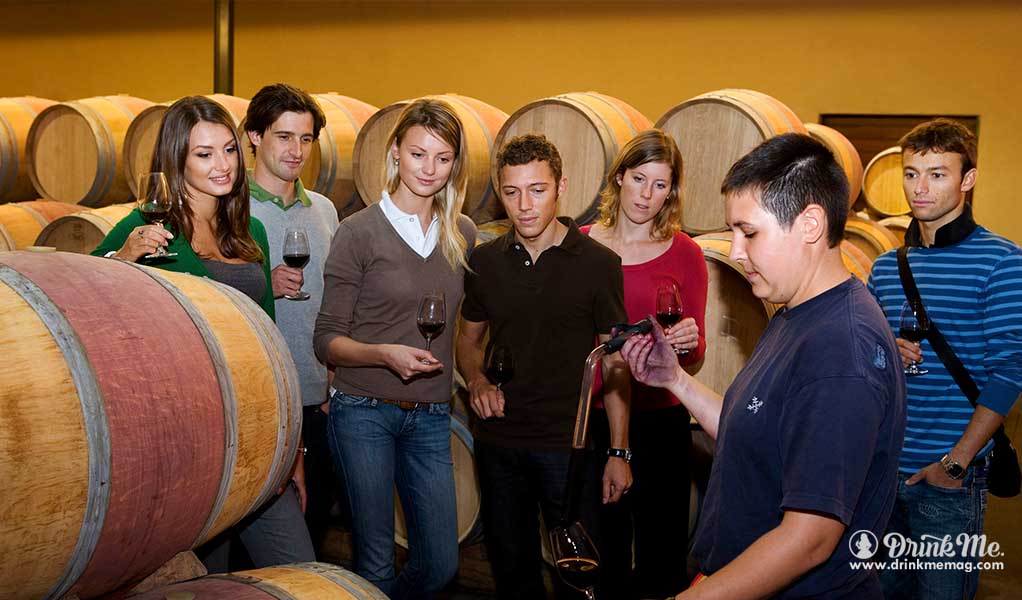 Forget about stately wines at high price points. They are determined to breathe new life into an old soul. Taking their parent's wisdom to heart, they are not tethered to tradition. Their springboard lies in a commitment to show the world in what's new and exciting about the region – an open-minded and dynamic approach rules.
Many members of this informal assembly are united by the way they perceive the modern wine world. They were born into a family who owned vineyards and typically sold their fruit. Some studied oenology abroad to expand both their cultural and viticultural horizons. Upon return, their desire to improve their parent's domains was strong and persistent, aided by the re-evaluation of what the contemporary wine world needs are. They studied new techniques, and actively interacted with peers, sharing info. They were determined to respect their parents and grandparent's traditions, yet wanted their voices to be heard as well.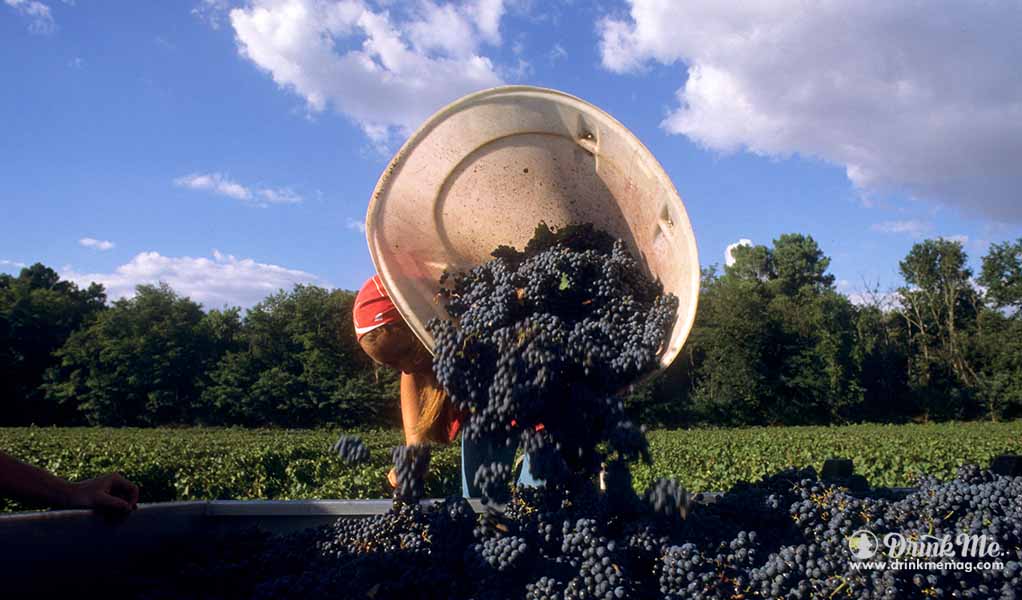 As the food culture began to change in France, next gen-ers became increasingly aware that the wine culture has to change with it. Gone were the perfectly starched white tablecloths, heavy demi-glace sauces, five-hour decadent meals. Enter light single course lunches, quick family dinners and (mon Dieu!) a takeout. It wasn't the same, pairing heavier, age-worthy wines with lighter, often ethnic cuisine; the marketplace was prime and ready for higher-acid, bright, fresh wines. They began adding to the existing brand portfolio and producing 2nd and 3rd wines in that style.
The growing environmental awareness also motivated the new generation to practice sustainability to protect and preserve the land for future generations. The focus has shifted from maximizing crops and embracing chemical treatments of their land to acute awareness of the stewardship of the place they have been bestowed. Many of them who have children of their own want them to grow up in a healthy environment and inherit a well-cared for piece of property.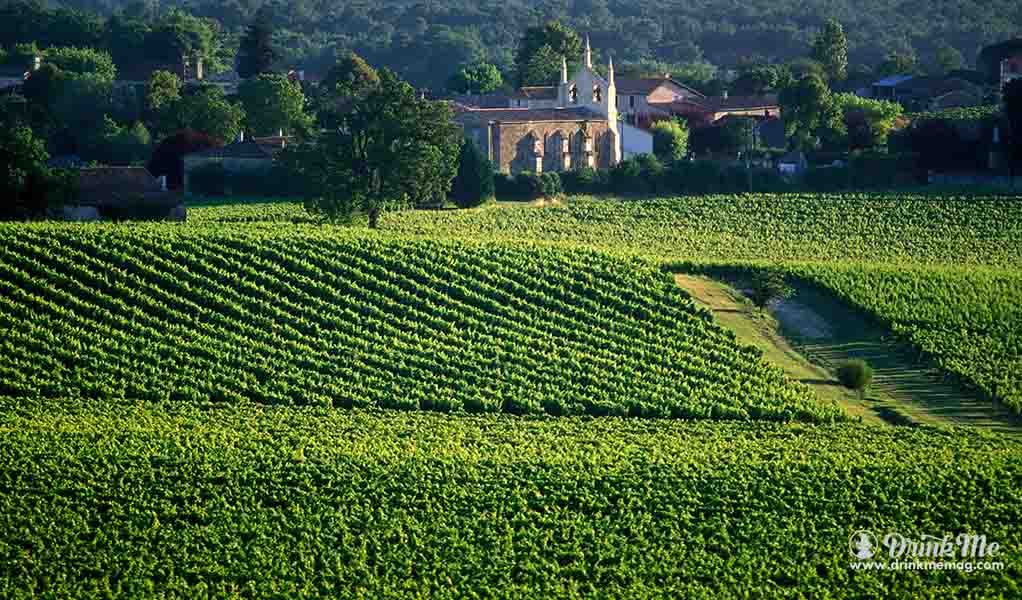 In addition, the old marketing techniques, traditional advertising were no longer sufficient. These social media-savvy millennials were determined to be their own brand ambassadors. Maximizing the value of the land, pushing the envelope, working harder than ever, these folks are imprinting their own hallmarks on the French winemaking world.
These younger, inquisitive vintners formed associations such as "Aromas de Jeunesse" and "Bordeaux Oxygene" to exchange ideas, collaborate and cross-market. While highlighting the uniqueness of Bordeaux, their mission is to show the world that their Bordeaux wines are easily accessible, engaging, and delicious.
New way of thinking and drinking is about less expensive, easily consumable wines, lots of hospitality and pure sense of pleasure, rather that intellectual pondering.
You will find these young producers organizing innovative, dynamic, informal tastings that often include music, magnums and mounds of fun! They embraced the new lifestyle with ease, as it reflects them and their values, and craft wines that mirror that, while honoring timeless traditions.
Meet five of these visionaries and their wines that exemplify style, grace, and fortitude:
Jérôme Caillé – Château Robin
In 2003, Jerome visited his parents, who have recently acquired the historic Chateau Robin, located near Saint-Emilion. He immediately fell head over heels in love with it and never returned to his island of residence, Mauritius, where he was in the car business.
Fascinated by the vineyards with records dating back to1846, he turned to winemaking with a gusto. The craft ignited his passions and stirred up his creative juices. The Cailles shepherded the Chateau through the economic ups and downs and continued to create wines that wins the hearts and minds of press, trade and consumers. They let love, intuition and continuous quest for perfection be their guide in the vineyard and in the cellar – and it shows.
2010 Château Robin, Castillon Cotes de Bordeaux
Blend: 60% Merlot, 30% Cab Franc, 10% Cab Sauvignon
Price $20
"Sass meets Class. Concentrated, brimming with rich with dark fruits, it flaunts soft, silky tannins and spirited finish.  Enjoy now or cellar for a decade"
Emilie Gervosen – Château Larrivet Haut-Brion
In 1987 the Gervosen family acquired historic Chateau Larrivet Haut Brion, that was first mentioned in recordings in 1840, and is located in Pessac-Leognan appellation. It was fully restored to its original glory, with vineyards being replanted using modern means to maximize the land's potential. Additional neighboring vineyards were acquired, dramatically increasing the Chateau's wine production.
Emilie Gervosen, one of the proprietor's three daughters, joined the Chateau as a Director of Marketing and Communications in 2009. Joining forces with a renowned winemaker, Bruno Lemoine, she is leading the charge to take her family's brand to new heights and depths. Meticulous viticulture, diligent cellar work, traditional values and unrelenting desire to push the qualitative envelope are the hallmarks.
2012 Château Larrivet Haut-Brion, Pessac-Léognan
Blend: 56% Cab Sauvignon, 35% Merlot, 9% Cab Franc
Price $40

"Gorgeous aromas of black and red fruits waft from the glass, accompanied by toasty vanilla and hints of dry herbs. Elegant and refined, it belies an underlying power of formidable proportions. Extensive finish and elongated tannins give a glimpse of what will emerge, should the wine be laid down for a restful sleep" 
Stéphane Dupuch – Château Sainte-Marie
1982 was a momentous vintage for Bordeaux. It was also the year Gilles Dupuch took over the family property called Chateau Sainte-Marie, located in the heart of Entre-deux-Mers.  The Chateau was producing red and white wines back in 1874, as noted in historic documents. Gilles was impressed by the terroir and knew that it's highly capable of making superior wines. His vision was realized by his youngest son Stephane, who took over the reins in 1997, after completing his wine studies in Montpellier. Tending to a 100-year old Merlot vineyard, amongst other plantings, Stéphane's laser-like focus is on quality and consistency.
2014 Château Sainte-Marie, Vieilles Vignes, Entre-Deux-Mers
Blend: 70% Sauvignon Blanc, 25% Semillon, 5% Muscadelle
Price $15
"Seductive floral aromatics show off white and yellow flowers, hints of Meyer lemon and key lime, intermixed with ripe melons. The palate reveals racy acidity and firm core of freshly picked Granny Smith apple as well as stone fruits. Crisp and lively, it is tremendously pleasurable to consume"
Sylvie and Marie Courselle – Château Thieuley
Sisters Sylvie and Marie, descendants of Andre Courselle, who acquired the vineyard in 1950 are third generation vignerons. The family grew their original acquisition several times over, adding properties and planting more vines. Their dad, and Andre's son, was deeply passionate about their land and winemaking. The women grew up garnering their first wine education from him and subsequently traveling the world to broaden their viticultural horizons. Australia, Italy, Spain and US became the training ground along with their native France's wine regions. Upon graduating with degrees in Agricultural Engineering and Oenology the sisters decided to divide the responsibilities. Marie is charged with the winery operations, while Sylvie does the marketing.
2014 Château Thieuley, Bordeaux Blanc
Blend: 50% Semillon, 35% Sauvignon Blanc, 15% Sauvignon Gris
Price $15

"Bright citrus, Asian pear, pink grapefruit, blood orange and honeysuckle fill the senses. Fresh, with subtle hints of minerality – "Spring in a glass" 
Jean-Jacques and Fabrice Dubourdieu – Château Cantegril
Denis Dubourdieu is a well-known Professor of Oenology at the University of Bordeaux, a consultant to some of France's top wine estates and a vigneron. He is widely recognized as a pioneer of modern white Bordeaux, as well as credited with the evolution of sweet wines. His two sons grew up in the vineyards and now oversee several of their family's properties, including Chateau Cantegril. Over 2/3 of the estate is planted to Semillon and Sauvignon Blanc, with the vine age averaging 30 years. They use traditional methods in the vineyards, and a moderate oak regime combined with stainless steel fermentations in the cellar. The wines are made with freshness and vibrancy in mind.
2010 Château Cantegril, Sauternes
Blend: 60% Semillon, 40% Sauvignon Blanc
Price $30
"The nose is filled with peach jam, nectarine, dried pineapple and hints of ginger. Lively acidity and hints of sweetness pick up the palate and carry it through to a charming finish. The wine is lighter on its feet than its more glycerin-y brethren, yet quite compelling"