SakéOne has a long history in America only changing their name officially in 1996 to reflect their yearning to become the number one sake company in America after gaining steam from their original introduction to the states from Japan as Momokawa Saké Ltd in 1992. All their endeavors began as strictly importing Japanese sake, but once apparent of sakés growth, SakéOne decided to begin making their own thus developing the brand much beloved today.
Water is the most important ingredient, so the purest and cleanest of water determined the final location for the company: Forest Grove, Oregon. Once settled, SakéOne developed two lines, Momokawa and Moonstone, and still remains only one of six sake brewers in America.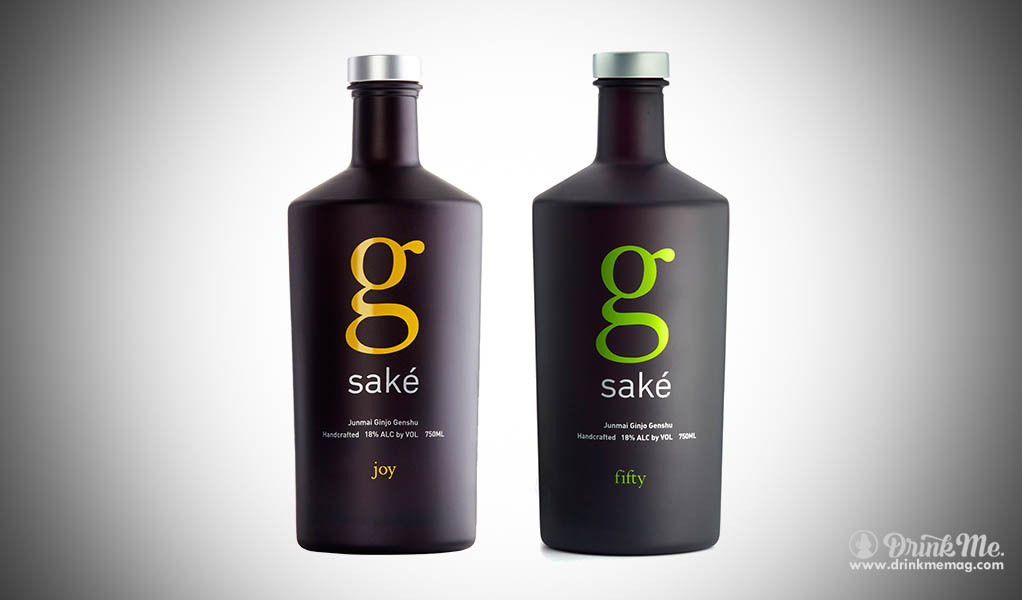 SakéOne has two sakés from their G line ready and available to consumers. First, G Joy, a Junmai Ginjo Genshu, combines ancient Japanese techniques with American sensibilities. So this east meets west concoction is undiluted allowing it to retain the rich depth and heartiness of the full fruit and earthy tones. Perfect alone or pair with a variety of popular cuisine styles. Second, G Fifty holds similar qualities yet is vastly different than Joy. Fifty is also as Junmai Ginjo Genshu but only milled 50% to a Daiginjo grade. Containing both powerful and elegant notes, Fifty overtakes the taste buds with subtle notes of grape, pear, and mint melded against a backdrop of minerals and spice. Tasty just on its own or pair with grilled meats, seasoned veggies, rich fish, creamy pasta dished, or hard cheeses. But, both mix well into delicious cocktails—time to get creative!