The summer season is never complete without tan lines, beachy hair, and of course the frozen, summery, alcoholic beverages. There truly is no greater feeling than a refreshing drink in hand while sunrays dance on your skin– and now there is a way to enjoy a summery cocktail even after the sun goes down, thanks to The Bluebird Cocktail Room. This literary-inspired bar and restaurant, named for Charles Bukowski's "Bluebird," encapsulates all things summer- from colors, to textures, and everything synonymous with the sunny season.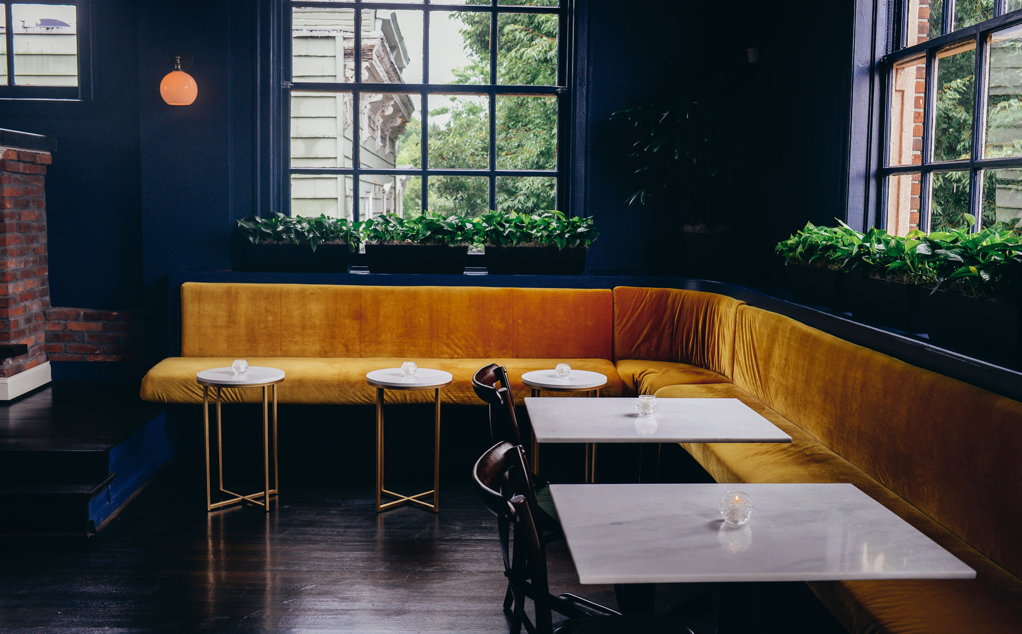 Escape for a while to a tropical island with the classic Piña Colada– made with Bacardi rum, pineapple juice and coconut cream. Or recall memories of your childhood whilst sipping on a Firefly, all the while notes of lemongrass vodka and cotton candy engulf the senses. Past favorites such as Don's Banana Hammock, Mint Julep, Summer Cigar, and Absinthe Frappe (YUM!) also top the revered list of menu items-  and it doesn't stop there. Equally impressive is the food menu offering both large and small plates of meals, appetizers, and snacks that pair impeccably with your cocktail of choice.
Take advantage of dinner reservations, happy hour, or casual sit-ins with a summertime fling. The sunny season is here; and so is the esteemed summer cocktail menu at Bluebird Cocktail Room.