Tranquility, it's a word used to describe the things in life that make us calm, the things that take us to another place entirely and allow each and every trouble that flows through our body and minds to melt away.
Tranquility, that would be the word to describe the island of Jersey and along with it the famed Atlantic Hotel, which graces the shores of this picturesque haven, sitting atop the luscious green Jersey cliffs and overlooking the sandy dunes that tell a historically embracing story of their own.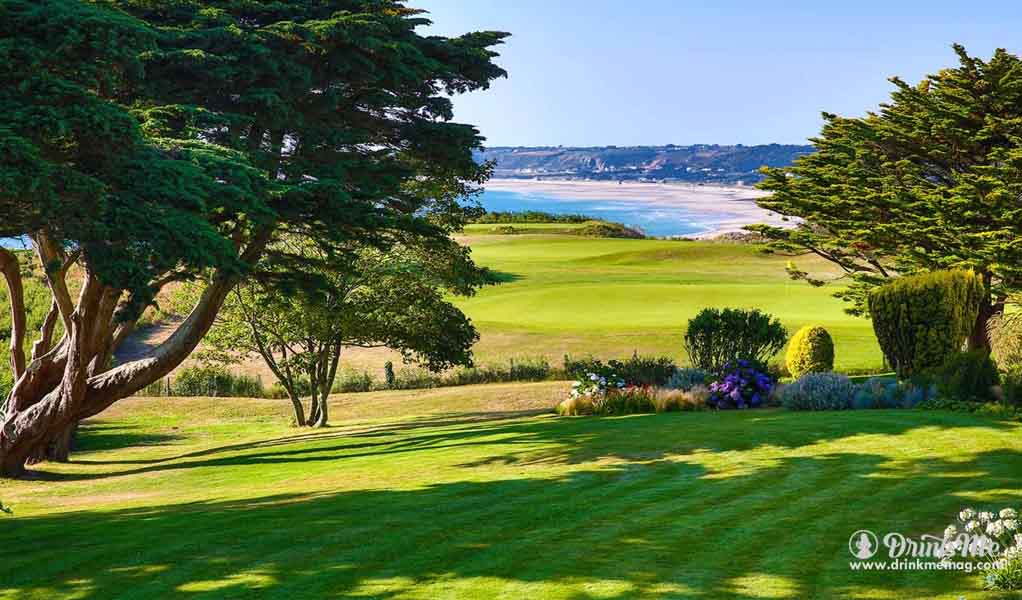 Six acres grace the lands of the Atlantic, which prides itself as the only Small Luxury Hotel on the island and with it a plethora of other awards and recognitions, including 4 AA Rosettes and stars. What's more is that the hotel is owned by husband and wife duo, Mr. & Mrs. Burke, creating and unmistakable family vibe and with it, a warm and welcoming feeling of comfort that flows throughout your mind and soul from the very moment you enter the estate.
It's this feeling that lends itself to becoming the definition of 'home', as your woes melt away and you slip into an enchanting reminder that in this paradise, it is okay to wind down.
You visit your plush and comfortable room, drawing back the curtains as you step out onto the balcony, history unfolding before your very own eyes. Truth be known, these lands hold an emotional past, the lands where war was once the subject, now to be embraced as a reminder of the past. One cannot walk more than half a mile without encountering one of the hundreds of German bunkers that line the cliffs, shores and hills of the island, each one encapsulating an eerie past, now shrouded in beauty as wild flowers try their best to cover the emotional wounds this island once endured.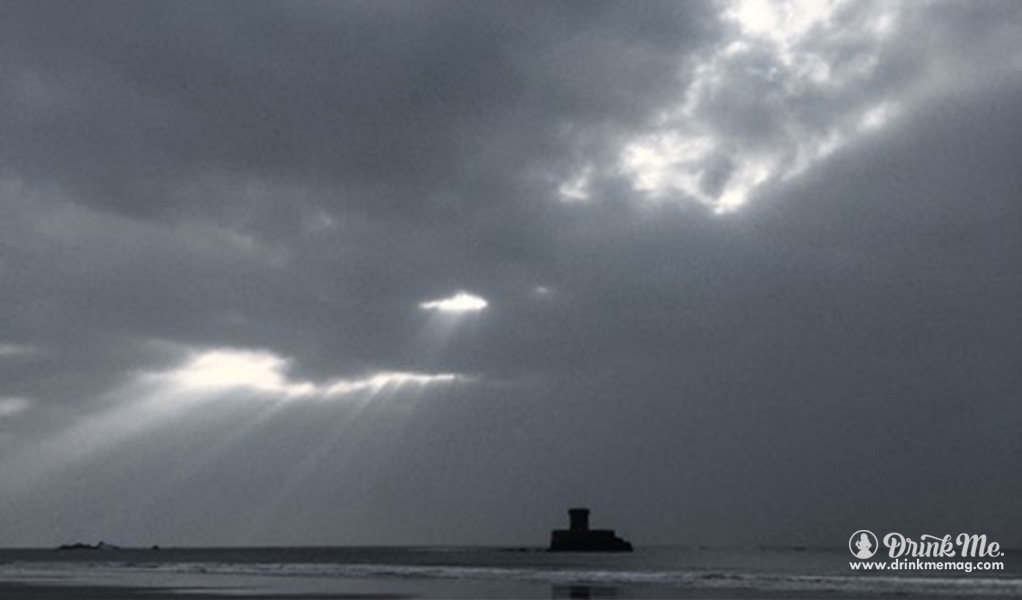 But history is embraced throughout, after all there's no point in covering up what once was. The same can be said for the old forts, ruins and lighthouses that line the ocean around the isle, cut off from access with the exception of just 1-2 hours per day when the tide withdraws.
Historical ruins aren't the only forms of adventure the Atlantic offers on its doorstep; in fact, if culinary exploration is your thing, get ready for one of the biggest adventures of your lifetime, courtesy of Mark Jordan.
The Atlantic Hotel is home to Ocean Restaurant, the renowned Michelin star gem that showcases the very best of British cooking in an unquestionably classic setting and encompassing the very essence of fresh Jersey produce. Holding its Michelin Star since 2007, I truly believe it's time for another star to line the doors of this culinary sensation.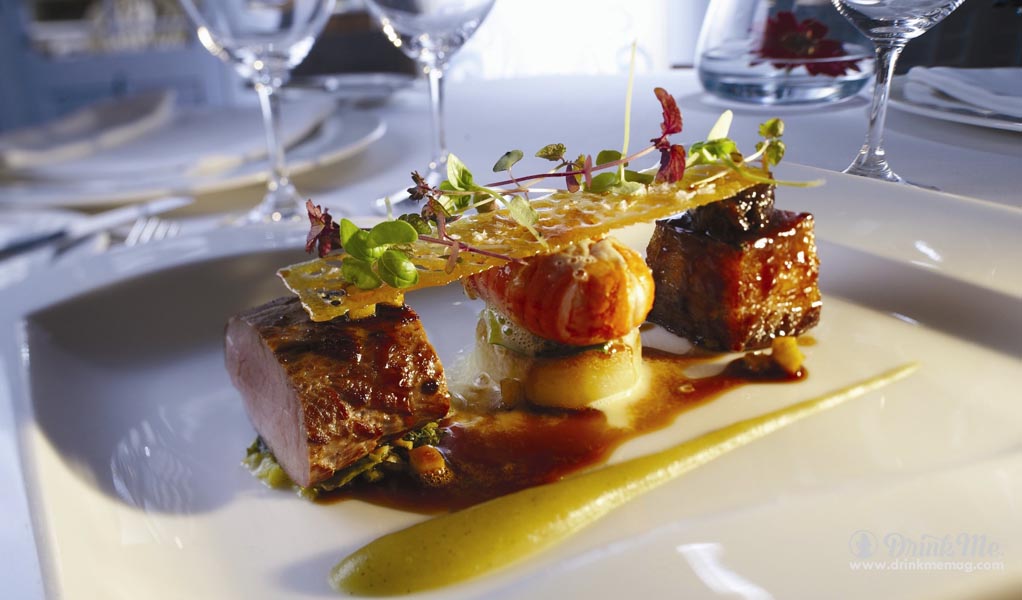 The food is rich in local culture, everything from the meat to the seafood and the herbs to the vegetables are sourced as locally as possible to ensure farm to plate which in some cases, happens in a matter of mere hours. The attention to detail and flavor combinations are true gastronomic genius as you're left embracing your palate to the very last second, this truly is an experience you will be left with for a very long time to come. I have experienced many culinary sensations during my time, but I can confidently say that Mark Jordan's work has left a lasting impression.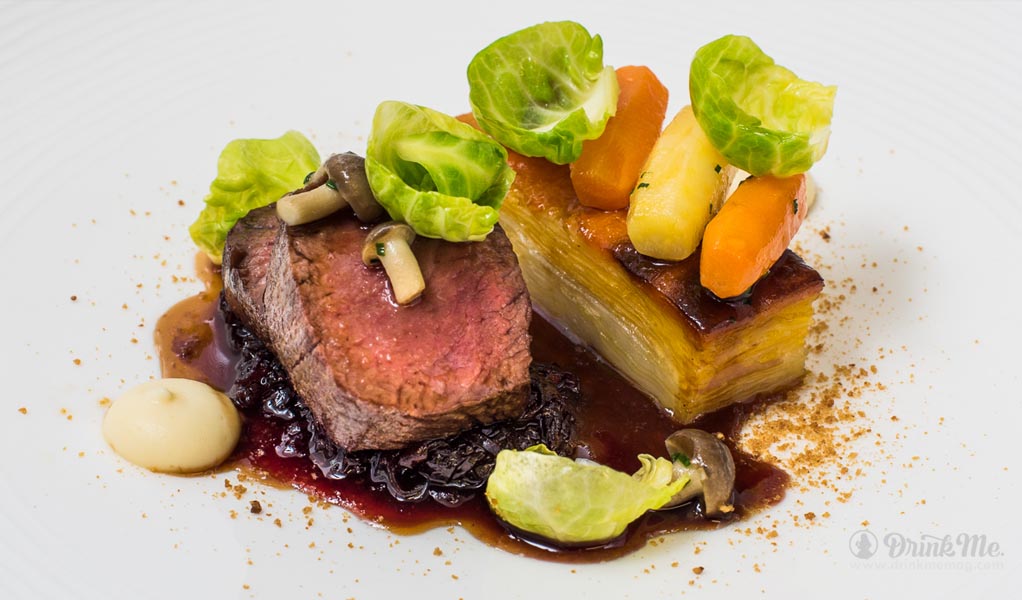 Great food alone cannot do justice were it not for the immaculate service, another unquestionable trait that the Atlantic embodies. Familiar faces and friendly gestures create a homely feel that see the same visitors coming back year after year to re-unite with team who in some cases have been working with the hotel for decades. The food is equally matched with an exceptional wine list, each glass carefully paired to give you the most elated palate possible. The sommelier and wider team are phenomenally experienced in their craft and you genuinely couldn't be in better hands.
After experiencing gastronomy like never before you retreat to the lobby and sit by the fire, a warm drink in hand, you sink into the plush chairs, letting out a brief sigh of relief. It's not often you allow yourself to experience something of this nature, so as your mind rejuvenates for the final moments of the evening before your slumber awaits, a smile draws across your face. You realize in this moment that feeling inside, soothing your mind, body and soul and close your eyes knowing there is no other place on this earth you'd rather be.
As you enter the world of dreams and embark of another journey of your own, you can't help carry one element of reality with you. Tranquility.
The Atlantic Hotel
Rooms: 50
Prices starting from £150 / 200
A stay at The Atlantic Hotel starts from £150 per room per night on a bed and breakfast basis.A three-course dinner at Ocean Restaurant starts from £55 per person. For information and to book, visit www.theatlantichotel.com or call 01534 744101.
Indulge With Prestige Holidays
Book a two night stay at the Atlantic departing in April from £429 per person, including: return flights with Easyjet from London Gatwick, accommodation on BB basis and private transfers.
Prestige Holidays
Phone: 01425 480600
Website: Click Here