Spiked Basil Sweet Tea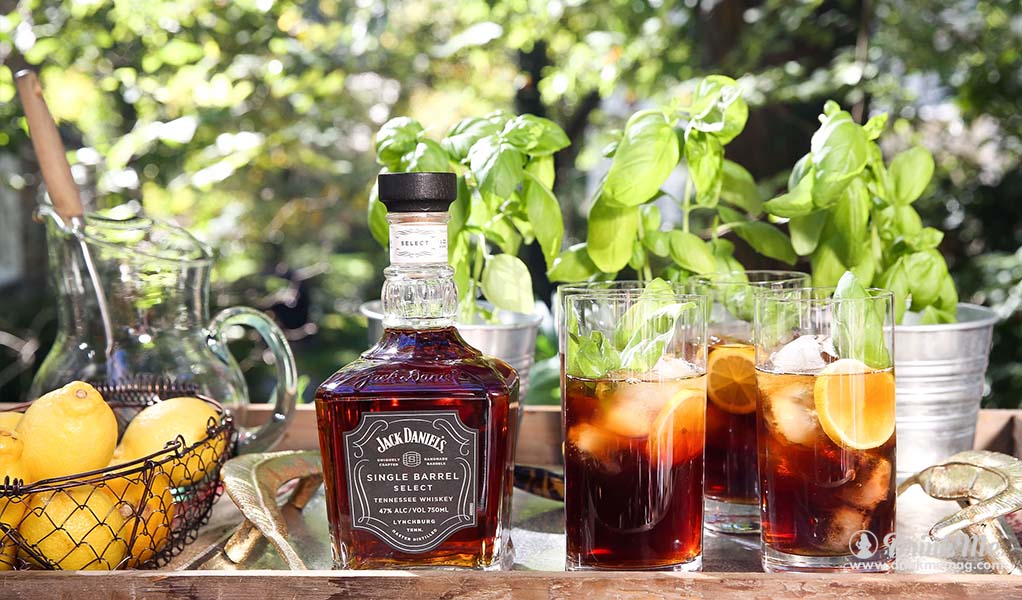 4 family-sized tea bags (or 10 regular tea bags)
1 ½ cups sugar
pinch baking soda
1 lemon, sliced into thin wheels
1 orange, sliced into thin wheels
10 basil leaves
1 1/2 cups Jack Daniels Single Barrel Select Bourbon
ice
DIRECTIONS
In a saucepan, cover the tea bags with water, about 2 ½ cups and bring to a boil. Reduce the heat and simmer for 10 minutes. Remove the tea bags and squeeze. This can be made in advance.
In a large pitcher, combine the sugar and baking soda with 1 cup of cool water. Pour in the hot tea and stir to dissolve the sugar. Fill the pitcher with additional 12 -13 cups of cool water.
Crumple the basil and add to the pitcher. Stir. Add the sliced orange and half of the slices lemons to the pitcher.
In a glass filled with ice, add 2 ounces of bourbon and fill with sweet tea.
Garnish with lemon wheel and a basil sprig.
Tennessee Buck 

1 chopped strawberry, additional slices for garnish
¾ ounce lemon juice
½ ounce simple syrup
2 ounces Jack Daniels Single Barrel Rye
2 dashes Angostura bitters
2 ounces ginger beer
Strawberry slice, for garnish
Ice
DIRECTIONS
Muddle (or just shake) strawberry, lemon juice, and simple syrup in a cocktail shaker.
Add bourbon, 2 dashes bitters, and ice.
Shake and strain into an 1" ice-filled highball glass.
Top with ginger beer; garnish with a strawberry slice
Sparkling Strawberry Juleps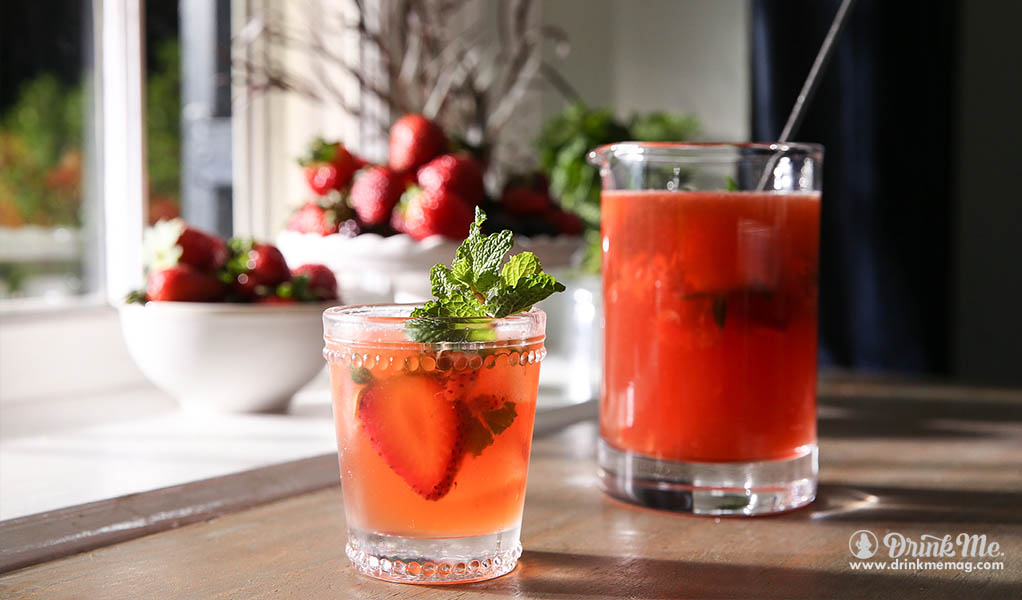 8 large ripe strawberries, washed, hulled and cut into 1/4–inch pieces, plus extra slices for garnish
12 leaves fresh mint, plus a sprig for garnish
2 ½ tablespoons honey
8 ounces Jack Daniels Barrel Proof Bourbon
4 oz lemon juice
1-inch strawberry/mint or mint ice cubes
Club Soda
DIRECTIONS
Muddle strawberries and mint and pour in pitcher.
Stir together with honey, JD bourbon and lemon juice
Pour into glass filled with ice (1" mint/strawberry or mint ice cubes)
Top with a splash of club soda and garnish each glass with a strawberry slice and a sprig of mint.
Tennessee Devil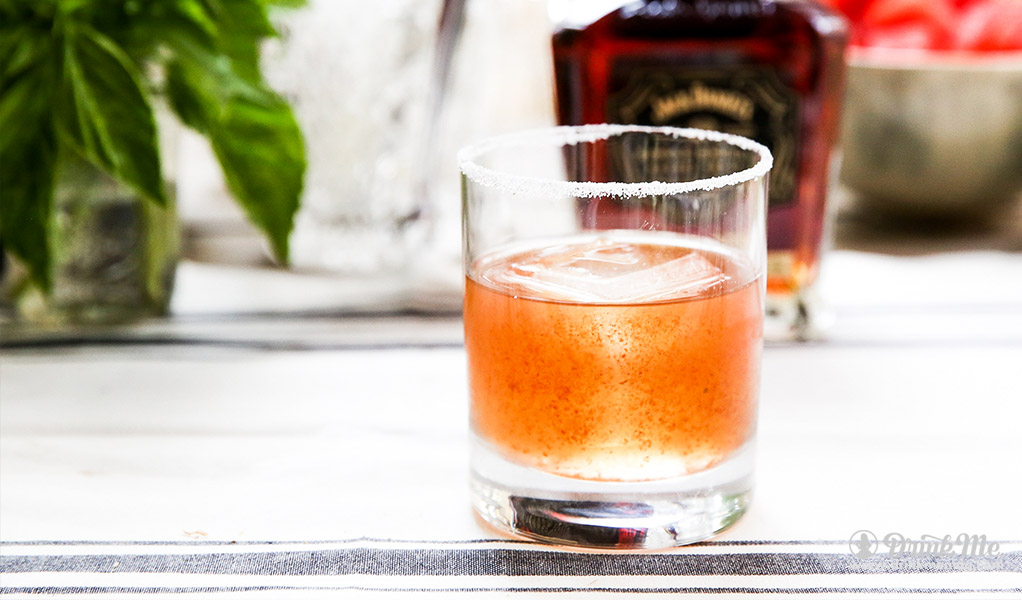 1 ½ tsp. sugar
lemon wedges
3 oz. (about ½ cup) seedless watermelon, cut into 1″ cubes
2 oz. Jack Daniels Barrel Proof
½ oz. fresh lemon juice
1 tsp. adobo sauce
DIRECTIONS
Place ½ tsp. sugar on a small plate; wet rim of cocktail glass with lemon wedge; lightly press glass into sugar.
Combine watermelon, bourbon, lemon juice, adobo sauce and remaining sugar in a cocktail shaker filled with ice.
Shake until well chilled.
Strain into the rimmed cocktail glass filled with ice.