Wine has been produced for thousands of years, and over that time it has been experimented on and tweaked, refined and perfected. With so many varieties, styles, and suppliers, it's hard to figure out which wine to buy and what will lead to the best experience. It's easy to get bogged down in the details, what kind of grapes are used, which region they come from, the acidity levels in the soil. But really, what it boils down to in the end is whether the wine is fun to drink. At their core, every winemaker knows this, but few have looked outside aromas and palates to make the experience memorable. However, innovative wineries like 19 Crimes are more than willing to think outside the box (or in this case, the bottle) when it comes to making their customer's experience one to remember.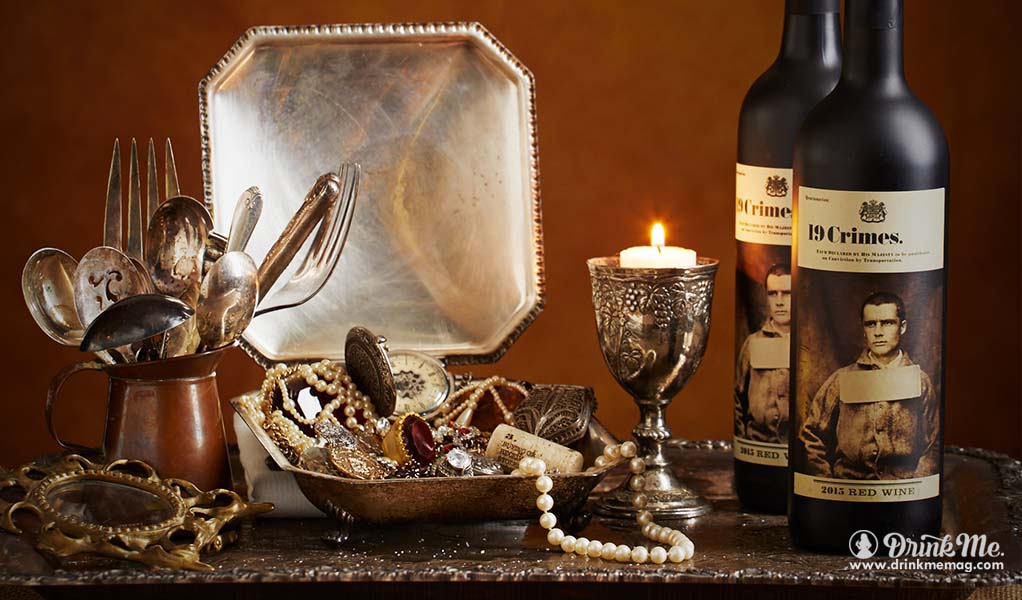 19 Crimes is based in Victoria, Australia, and their brand is built around embracing the legacy of the country's penal foundations. From 1788 to 1868, the continent was a dumping ground for convicted criminals, and roughly 162,000 convicts were sent to the penal colonies. Each person who arrived brought with them their own crimes and stories. 19 Crimes uses their wines to pay homage to the people who colonized Australia by featuring a real convict on each bottle's label and revealing the crime they were convicted of on the cork. There are nineteen featured crimes, which range from old-timey (stealing fish from a pond or river) to old-timey and bizarre (impersonating an Egyptian).
19 Crimes also makes sure that what is contained inside their bottle is a delight to drink. In keeping with their dedication to their home country, all of their grapes are sourced from southern Australia. Their largest seller is Red Blend that is dark and full, with tasting notes of vanilla and oak. In addition to traditional tastes like their Cabernet Sauvignon, they offer smaller batches of creative wines like The Uprising, named after the Rum Rebellion of 1808. This red wine is aged in rum soaked barrels to give it a rebellious, smoky finish. The also have a Chardonnay that features female convicts sent to Australia, for those who prefer whites.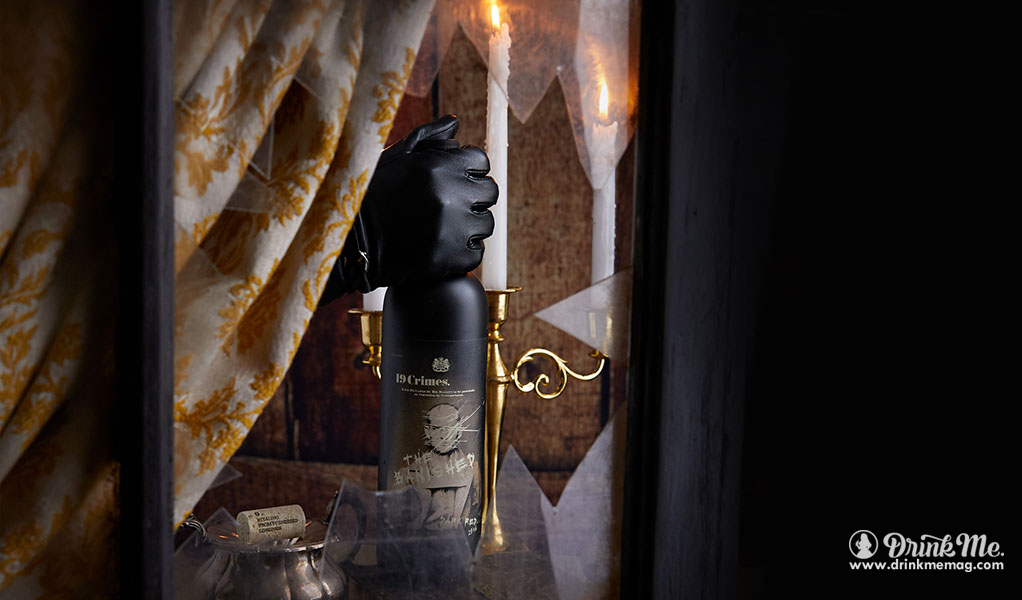 As one could expect, this brand is great for gatherings, since they offer enough wines to cater to different tastes while maintaining a cohesive vision. There is always an element of adventure in the uncorking of a bottle, as drinkers find out which crime the person on the label committed. Be sure to save the corks, too; 19 Crimes runs extensive social media campaigns, so you can join in on the search for all nineteen corks and win prizes if you manage to track them all down. In short, this brand provides a history lesson, wine, and a source of entertainment all at once. So sit back and pop the cork on one of these wines for a taste of Australia's wine—and it's colorful past.