Pictured: Founders Matt Kidd and Steve Kuftinec
Founded on the age-old premise of friends gathering in a public house to unwind and tell stories of the day, Storyhouse Spirits is set to unveil its first chapter in San Diego's East Village in November.
The urban distillery, bar, and lounge will occupy 7,600 square feet at the corner of J and Park Boulevard in a historic building transformed into an industrial chic space. Founders Matt Kidd and Steve Kuftinec in collaboration with the design team from Blalock & Partners Architectural Design Studio have created three distinct spaces seamlessly blending old and new. The property includes a distillery and production facility, a bar opening to a street side patio and a mezzanine overlooking the distillery and offering skyline and peek water views. Each area is designed for optimum socializing and inspiring the storyteller in all of us.
With a product line that celebrates the California lifestyle, Storyhouse guests will be invited to pull up a chair, share tales with friends old and new while sipping hand-crafted cocktails made with craft and care.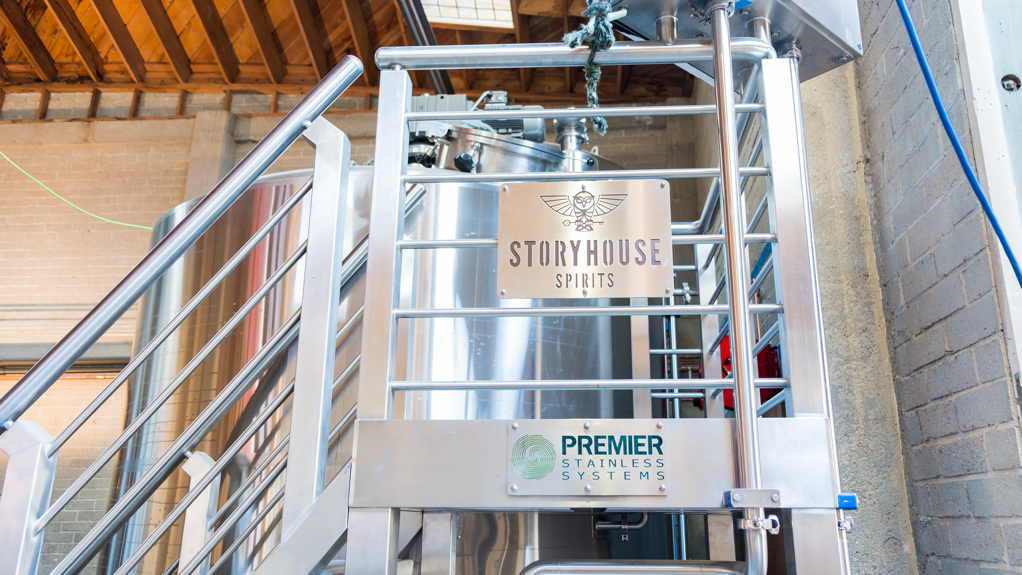 "Our spirits are a toast to coastal living," said co-founder and distiller Matt Kidd, a former Marine pilot turned spirits maker. "With our location just steps away from San Diego Bay, every bottle we produce will be filled with sea, sunshine, and stories waiting to unfold."
Upon opening, the preliminary spirits lineup will include a Seaside Vodka, Meyer
Lemon & Cucumber Vodka, California Dry Gin,and California Coastal Gin.
Bourbon and American Single Malt Whiskey will be released at a later date. All of the
beverages will be available for purchase at the distillery and eventually distributed regionally.
"San Diego is a hotbed of craft spirits innovation and we are excited to be a part of it," said co-founder Steve Kuftinec, who spent years at Uinta Brewing guiding the craft brewery to become one of the country's top 50. "From grain to glass, Matt and I are shaping Storyhouse to satisfy an unfilled niche in the local, as well as national, marketplace with our focus on California-inspired spirits."
In addition to the distillery, Storyhouse will house a tasting room and full-service bar and lounge serving cocktails, wine, and beer as well as casual fare. The menu will feature seasonal small plates with a focus on dishes cooked in the signature copper wood-fired oven.