It's taken 8 years to be an overnight success, but with the brains, brawn and bravery of financier Mark Driver and his solicitor wife Sarah, Rathfinny sparkling wines are just that, a resounding success.
Having bought a chalky 400+ acres of the Sussex south downs near Alfriston with an idea to create the most significant vineyard in England, their work ethic and ethos is committed not only to achieving their dream but to their community, the promotion of the region and the environmental health of the land itself.
Mark could probably have rested on his laurels as an investor in the vineyard, but his passion for wine drove him to educate himself in viticulture and with that knowledge, he then hired top viticulturist from New Zealand, Cameron Roucher, to manager the vineyard and renowned vintner, Jonathan Medard to make the wines.
After 2 years living with their children in a port-a-cabin on the property, planning and planting, the buildings finally began to take form and in 2013 the vineyard was born. Although the winery was fully operational, Rathfinny didn't have a wine to offer until their 2016 vintage of their Cradle Valley white still wine, a blend of 50% Pinot Blanc and 50% Pinot Gris.  It is fresh with just enough time in the barrel to soften the citrusy aspects and develop a dollop of sophistication. It is a delicious wine that will go as well with a creamy risotto as with white meats or cheeses.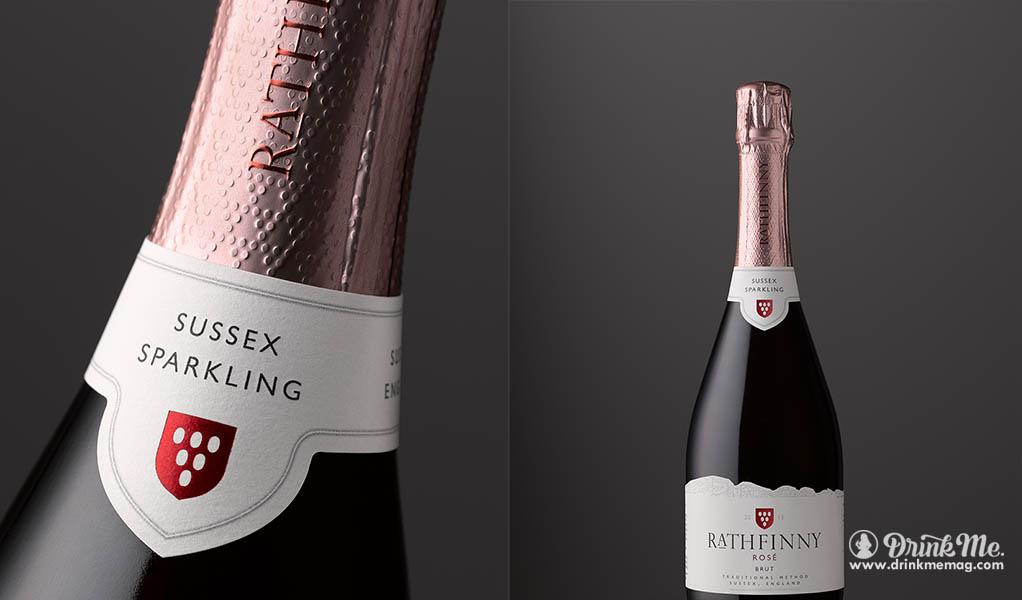 However, it's the official April 2018 launch of the sparkling wines that really places Rathfinny on the wine world stage.  The Blanc de Blancs is elegant in both style and feel. It has a fine mousse with flavours of mellow citrus, gooseberry, creamy apricot and a slight note of tropical kiwi.  A stunning match for fish and shellfish dishes, it also makes a wonderful apperitif.
English Pinot Noir of quality is a challenging undertaking due to changeable weather conditions and the sensitive nature of the variety, but, Rathfinny have managed to nurture the grape for their Brut Rosé which uses 50% Pinot Noir grown on the property. The sparkling Rosé has a lovely coral colour and the red berry notes bring depth and brightness, perfect for a summer BBQ, buttery lobster or a fruity Pavlova.
Soon to be on market shelves, currently Rathfinny wines are exclusively available at the Savoy Royal Wedding Afternoon Tea Menu during the month of May: