Perched above the skyscrapers of New York's most fashionable district, The Skylark is Manhattan's newest premier cocktail lounge. This complex styled cocktail lounge has expansive panoramic views facing the Hudson River and Gotham skyline including Hudson Yards, Times Square, The Empire State Building, and the best of Midtown Manhattan. Offering curated cocktails and sophisticated small bites; this central location also perfectly positions The Skylark to become the leading spot for after work and evening cocktails, along with small bites in Midtown.
The Skylark draws from its' passionate creators who have deep experience in the hospitality, culinary, and real estate industries. The principals include David Rabin, a veteran in New York's nightlife and restaurant scene; Jim Kirsch and Alison Awerbuch of revered catering company; Abigail Kirsch, and leading real estate executives Bob Savitt and Bob Conover of Savitt Partners. With the help of chef Alexandra Trogisch, they developed a menu of creative small bites that play on classic dishes with a modern twist. The selection of flavorful bites are perfect for an after work appetizer or late night snack. Including dishes such as lobster tacos, blanketed chicken franks, wild mushroom kebabs, mac and cheese cupcakes, harissa lamb meatballs, yuzu misted tuna flatbread, radish and grapefruit, and the signature Skylark sliders and spiked granitas. The design of the menu allows guests to sample the variety of dainty dishes in just one visit.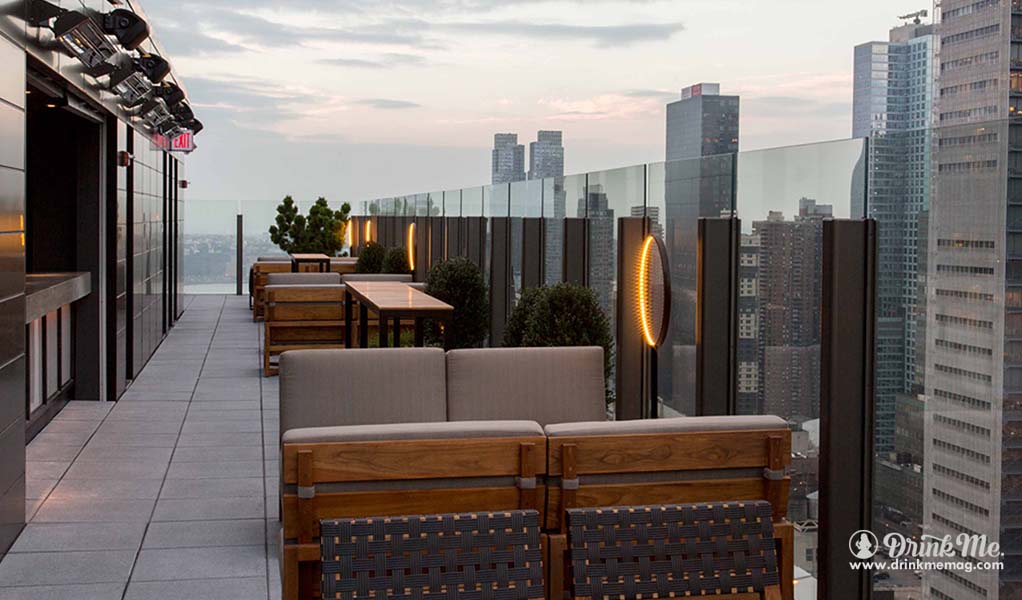 Mixology consultant, Johnny Swet, crafted a cocktail selection that complements the tailored food menu and is perfect for everything from special sunsets toasts to post work gatherings. The signature Skylark cocktail is a blue-hued martini that includes Hendrick's gin, Zu vodka, St. Germain, dry vermouth, blue curacao, grapefruit bitters, juxtaposed with a brandied cherry. Other signature concoctions include The Coco, The Harvest, and The Sommelier. These classic inspirations are rendered using only the finest and freshest ingredients. With its multi-level indoor spaces, open-air rooftop terrace and warm furnishings, The Skylark is truly an all-season destination. During the cooler months, guests can enjoy magnificent views from the main lounge's floor-to-ceiling windows. Warmer days deliver an experience that flows effortlessly between the indoor and outdoor spaces.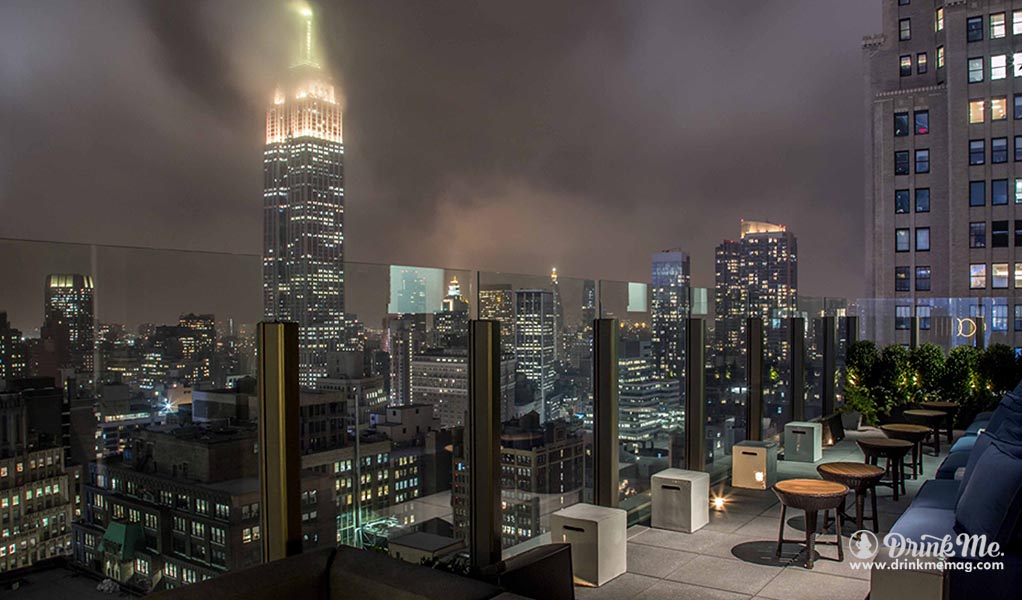 This 7,000 square foot lounge offers an intimate space for socialization and reflection. The black tailored hostess dresses and sultry navy server uniform reflect the sensuality and sophistication of The Skylark. The space instills a sense of wandering exploration and discovery, having each glamorous area displaying a slightly different feeling. In a world full of trends, The Skylark remains a true classic.