What makes you think "all-American"? Baseball? Apple pie? How about vodka?
As another Fourth of July arrives, no shortage of star-spangled banners will wave to celebrate the nation's independence and essence both. But long after the last fireworks finale fades into the darkness, Salute American Vodka will continue honoring the home of the brave—to be more exact, the brave that call it home.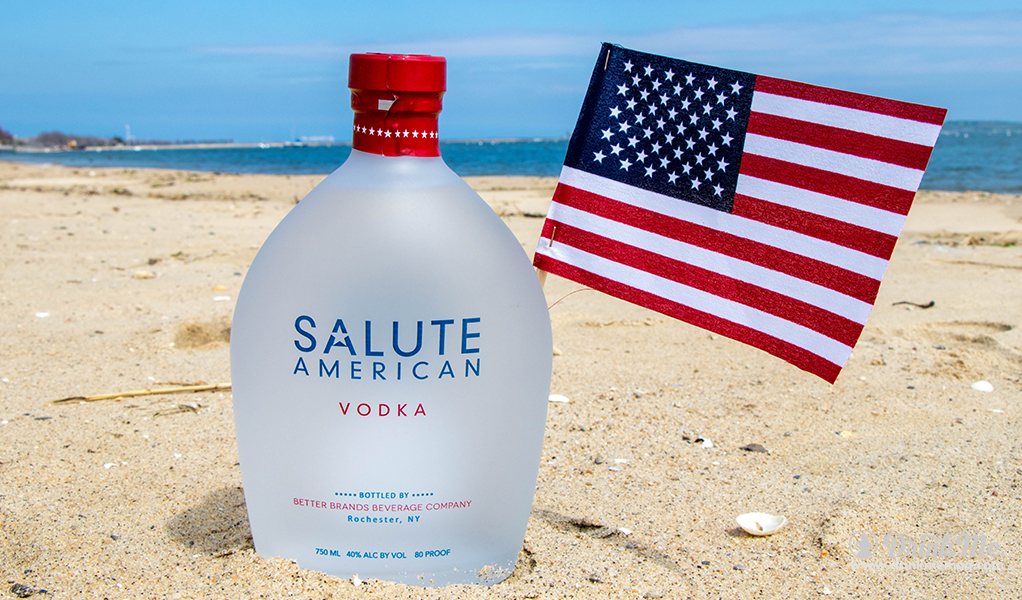 Over 20 million United States veterans gave (or still give) their all to protect America's heart and soul. But oftentimes, this population is all but forgotten by those they serve. Since its inception in 2011, Salute American Vodka's mission has been to repay this noble gift so often taken for granted. Within its first month of launching, the company donated $25,000 to Work Vessels for Vets, ultimately funding a returning military member's dream to start a blueberry farm. Things have continued in the same spirit since: Every first dollar of every bottle sold goes to organizations that provide vets opportunities for as much success and pride in civilian life as in the armed forces. These include means to achieve long-term goals, such as scholarships, grants, and job possibilities, as well as immediate needs like laptops, vehicles, and work-related equipment. Salute American Vodka strives for awareness that the term "veteran" encompasses a wide range of ages: Millennials in the group often need a helping hand as often as previous generations. To date, contributions total more than $61,000 to nonprofit partners, with no sign of retreat. Salute American Vodka aspires to be the top spirits industry contributor to this inspired cause, but also spur others to follow suit. You can rest assured your purchase is anything but lip service to the service. Retired three-star General Ray Palumbo and Salute American Vodka's Board of Directors review individual candidates presented by the company's approved veteran's charities on a quarterly basis; all sales and corresponding donations are audited annually.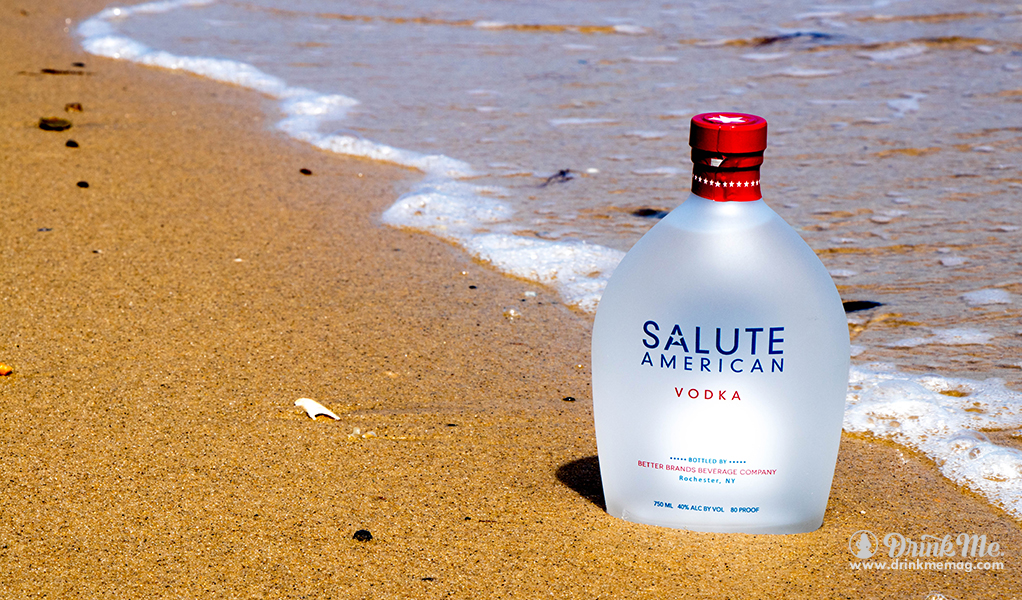 Like the courageous, disciplined men and women who are its inspiration, Salute American Vodka is American, born and bred. Acquired in 2016 by Connecticut-based Handcrafted Brands, the brand is bottled and distilled in Rochester, New York. Everything from the heartland-grown grain to the canteen-inspired bottle is 100-percent made on stateside soil, which is why the vodka bears the guaranteed "USA Certified" label—to earn this commendation, the company undergoes rigorous checks that verify all product assembly not only takes place within the country but workplace practices comply with U.S. safety standards and labor laws.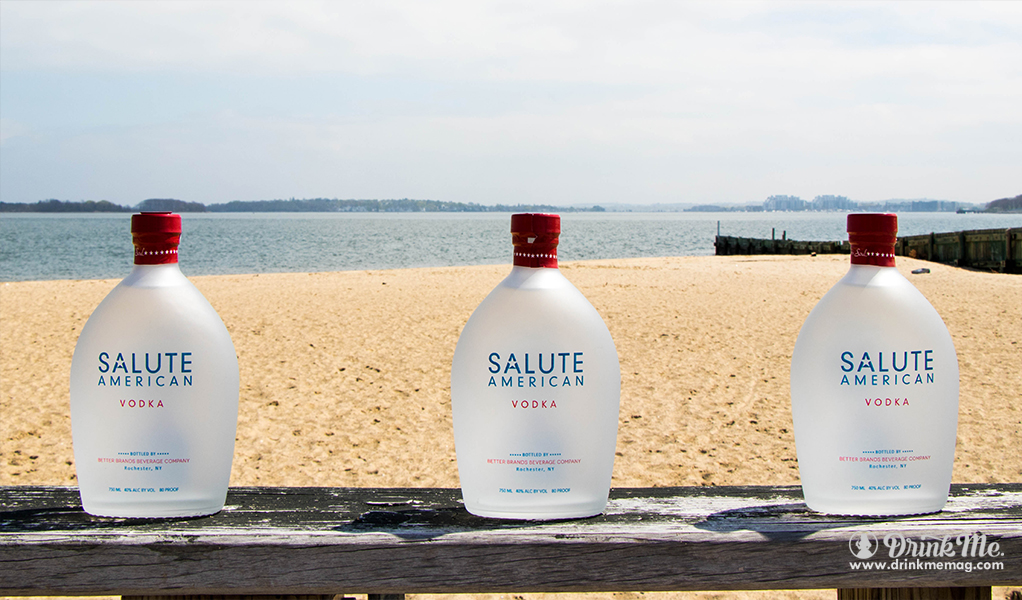 The result? A final product that pours out clear but is also undeniably red, white, and blue. True to that old standby of American values, Salute American Vodka is nothing if not ambitious: The award-winning, 80-proof, craft vodka is distilled four times for a thick, assertive texture yet impeccably smooth and clean taste. Testaments to its quality include recent platinum, gold and silver medals from the 2017 Los Angeles International Spirits, 2017 San Francisco World Spirits, 2017 Los Angeles International Spirits competition and 2017 SIP Awards International Spirits Competition. Enjoy, while remembering your bottle of Salute American Vodka salutes those who selflessly watch over the land of the free…not just July 4 but all year long.