Going rogue from his family of lawyers, Jeff Ames veered off his intended path towards the world of wine. Gaining his initial experience at a wine shop in Memphis, Jeff's interest and passion for the industry, with a specific curiosity for Rhone varietals, blossomed leading him to obtain an internship with the Oregon-based Lynn Penner-Ash at Rex Hill. At the end of that season, Jeff took a leap and made the move to Napa where he worked odd jobs to build his wine resume. Eventually Jeff landed just the opportunity he needed to break into winemaking, working as the assistant winemaker to renowned consultant Thomas Rivers Brown. With the new experience gained through working with some of Napa Valley top vineyards and wineries, he now had not only the vision but also the working knowledge necessary to build his own brand. In 2005, Jeff sold his house and attained the start-up capital needed to create Rudius Wines.
Just three years later, following a chance meeting, Brittany Coy merged her business and management skills with Jeff's passion for wine production. Brittany is a Napa Valley native and obtained her education in finance and economics from both Saint Mary's College and London School of Economics, and initially felt no draw to the heavily wine influenced region she grew up in. Upon meeting Jeff, Brittany saw the business potential of Rudius and the world of wine, and was immediately drawn to the brand's vision. The now CEO and co-owner enthusiastically took the reins on the brand management responsibilities at Rudius and her love for wine has since expanded.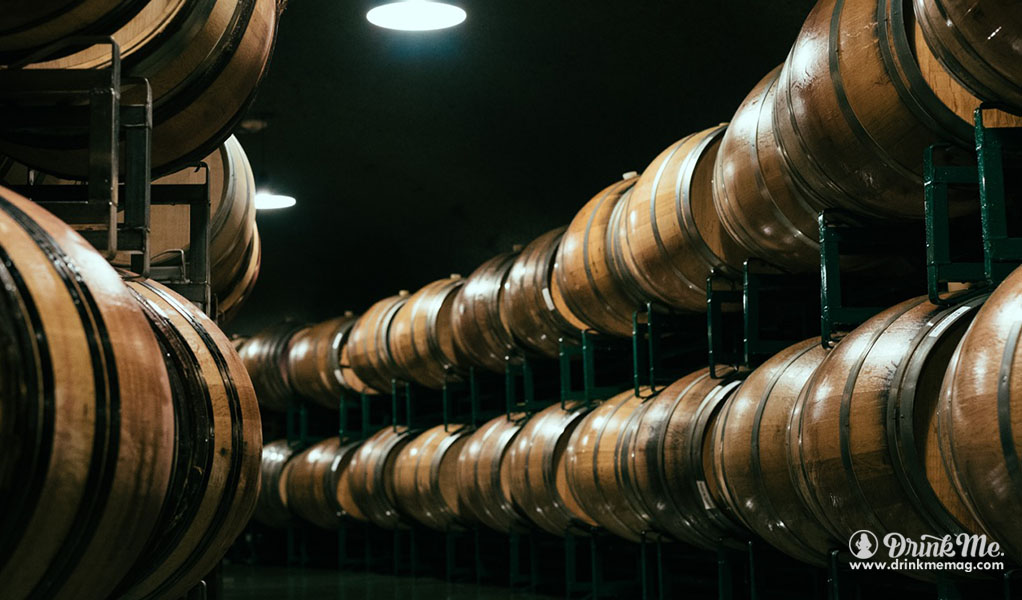 With Rudius continued growth, the two person operation saw the chance to bring on a third to assist Jeff with the winemaking side of things. Jeff and Brittany gravitated towards David Grega given his gung-ho attitude and ability to withstand this grueling schedule of harvest-time. David's previous military career coupled with a sommelier certification makes for the perfect combination to be Jeff's right-hand man.
The Rudius trio takes the entire business into their hands, literally and figuratively. They like to get their hands dirty in the vineyards and the cellar. They thrive on taking risks that supports their vision and goals for the brand but still pride themselves on remaining accessible to their loyal customers and the surrounding community. Each day, Brittany keeps things running smoothly as the brains of the operation, while Jeff and David oversee everything from the vine to the bottle. Their continued partnership over the last decade has formed a brand that seeks improvements and new developments while maintaining the same exceptional wines year after year.
As always, the wine sits at the very heart and soul of Rudius. Jeff and David now specialize in Cabernet, but Jeff's original passion for Rhones remains strong. With each wine they craft, the Rudius team finds a way to satisfy their craving to create whether it is working with 100-year-old vines or a previously unheard of yet extraordinary vineyard to the lineup. By staying true to this philosophy, Jeff is not only able to showcase exactly what these sites do for specific grape varietals, but also make wines that truly highlight unique locations within the valley.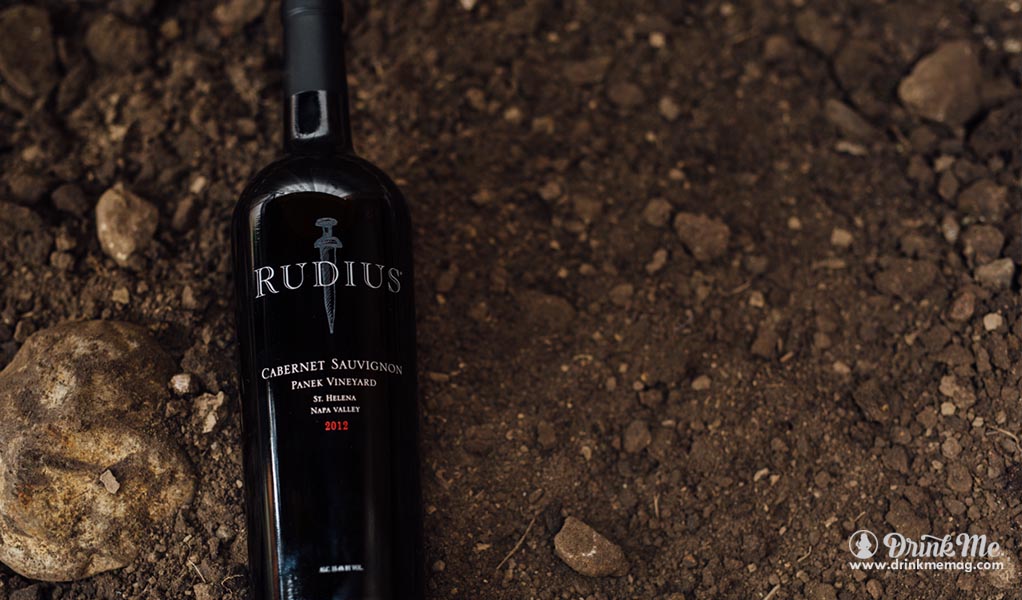 Most notable perhaps is Rudius' 2013 Panek Vineyard Cabernet Sauvignon. Back in the 1960's the Army Corp of Engineers straightened the Napa Valley River to create more farmland. The Panek Vineyard is located on the old riverbed left behind by this midcentury development, which left the land with very well drained soil unlike the typical valley floor site. The 2013 vintage yielded fruit with exceptional depth and complexity of flavor — stunning floral aromas interwoven with blueberry and blackberry fruit, graphite, and incense. On the palate, this Cabernet Sauvignon is full-bodied with rich blueberry and blackberry notes and moderate tannin. And, the best part? The 2013 Rudius Panek Vineyard Cabernet will drink well for 20-25 years. $88
With a current portfolio of eleven fabulous choices, you won't have to have to limit yourself to just one bottle. The innovative Rudius team is excited to share all they have to offer.