Road trips are a fantastic way to spend the summer; and I'm sure you need a break from work, stress and everything in between. Care to join? Buckle up, because we're going on an adventure around the nation to discover the top 10 wine destinations in the United States. Don't worry – we aren't aimlessly driving around with wine glasses in our hands bumping into things. This list is backed up by wine production data and over two million consumer reviews- giving us a list that's damn near close to fact worthy. Here is RewardExpert's ranking on 2018's Top U.S. Wine Destinations. Maybe we will make our way to your home state?
Coshocton, Ohio
Random, right? Actually- not so random at all. In fact, this town is home to the most highly rated winery in the United States. This east-central Ohio residence is home to 140 wineries per 10,000 residents, making a total of nine wineries and vineyards in just an 8.2-mile radius. I'm sure we could just go for a walk and find a dozen ourselves.
Eason, Maryland
Traveling 7 hours to the East is another surprising destination that has graced us with its presence on the top destination list. Maryland's Eastern Shore rates in the 95th percentile for wineries per capita – Basically a winery on every corner. This gorgeous region is home to 23 wineries and vineyards that have earned an average rating of 94 out of 100, setting the bar for high-quality wine production.
Kingston-Hudson Valley, New York
You didn't think we would drive all the way to the East Coast without stopping in New York, did you? The Hudson Valley region centered in Kingston, New York is home to a large quantity of wineries per capita, with 11 wineries and vineyards surrounding a population of 150,000- ranking on a national scale in the 89th percentile for wineries per capita.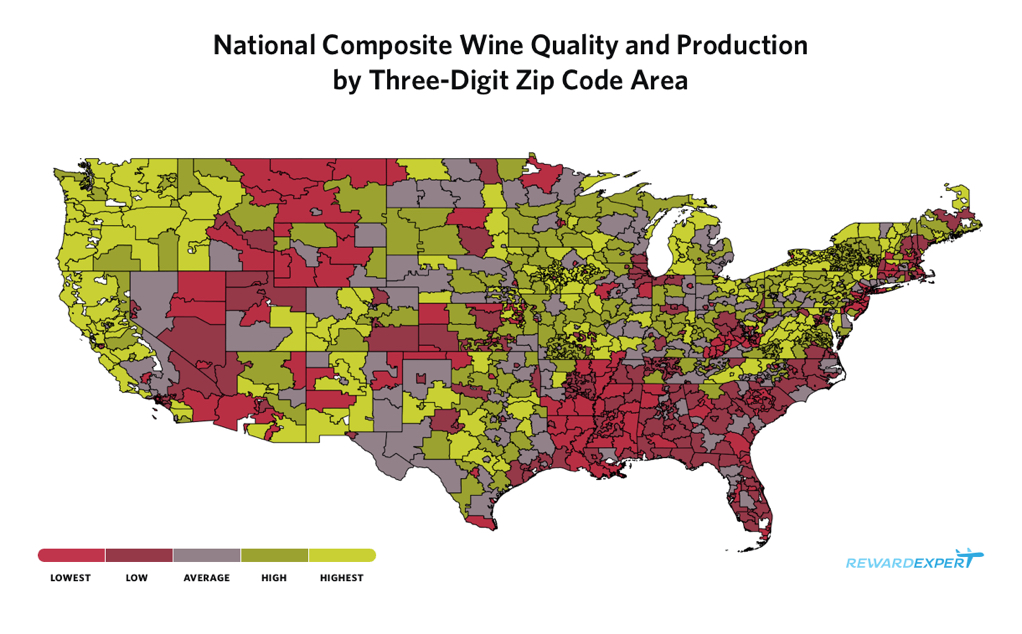 Riverhead- Suffolk County, New York
Traveling a little to the East is the home to one of the largest prisons in the nation. Just kidding (kind of- watch yourself and your wine intake, guys!). Actually, this county has an impressive number of wineries per capita, with 3.7 per 10,000 residents, landing in the top 1% of all zip codes on a national scale in terms of wineries per capita. The wine reviews in terms of quality aren't too bad either- average rating of 93.02 across 86 wineries and vineyards.
Sacramento, California
Back on home to the West Coast, we go! Even though there is a bit of a lag in terms of the number of wineries at this location, with only 31 in the region (.94 per 10,000 residents), the ratings on wine quality in Sacramento are discreetly higher than the destination above, with an average score of 94.20 out of 100. California girls may be unforgettable, but so are their wines.
Hermiston- Columbia Valley, Oregon
Whipping out the rain boots and continuing our journey North to the gorgeously natural region of Columbia Valley, this sixth-place destination lands in the 97th percentile of wineries per capita, making a total of 25 wineries total and 1.68 per 10,000 residents. The wine rating here is also impressive– a score of 93.20 out of 100.
Middle Rio Valley, New Mexico 
We had to make our way a little south eventually. This region surrounding Albuquerque is not only great for catching a tan, but the ratings are even higher than the ones above, with a score of 94. 25. Although there are only 14 wineries in this area, it's almost proven that any bottle of wine we choose while we're here will be a good one.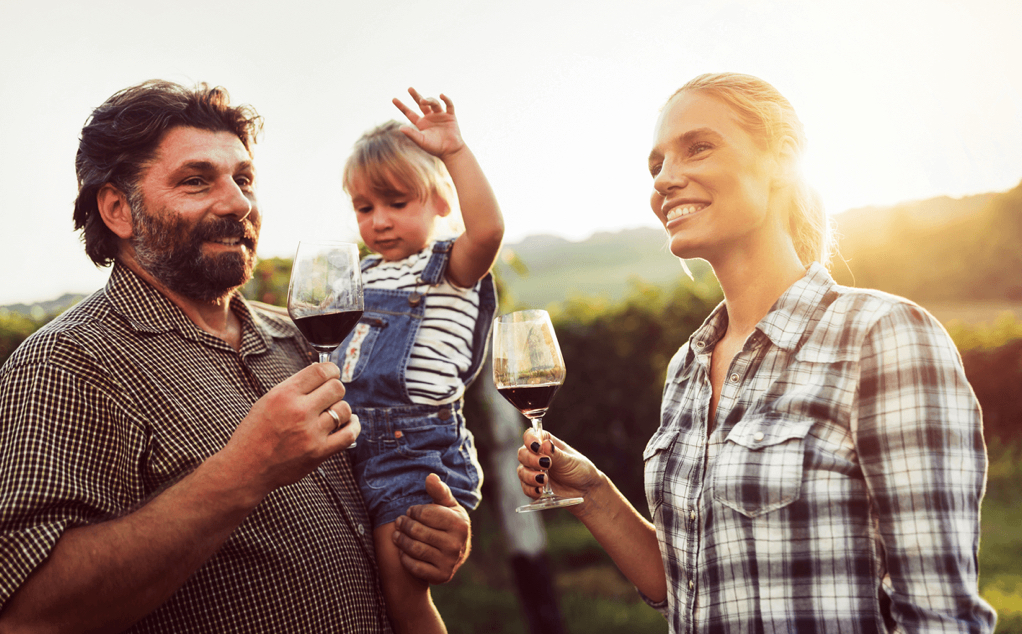 Spokane Valley, Washington
OK, so we back tracked a little- what we do for wine, right? There aren't very many wineries in Spokane, with only eight- however, with a score of 96 out of 100 in terms of wine quality, it's a true statement that quantity doesn't always equate to better. Spokane Valley is tied for second place with that average wine review. While we're on the topic of impressive scores, anybody want to check out the Seahawks while we're in the state?
Anchorage, Alaska
You were wondering why there was a canoe on the top of our van, right? It is an understatement to say Anchorage is off the beaten path – but this drizzly ride will totally be worth it (OK fine, we're taking the ferry – don't be so serious!). Being in a four-way tie with the highest wine review on this list, 96 out of 100, it's no surprise this picturesque region made its way to the top 10.
El Paso, Texas
Time to put away the row boats and whip out the cowboy hats! This thinly populated destination is a hot spot for wine coinsures, as they are also tied for 4th place in terms of wine rating. Their 96 out of 100 score may raise some jealous eyebrows from the competitors above; and although they don't have an immense number of wineries and vineyards, their quality of wine is impeccable.
Two months, 27 bottles of wine, and three packages of sunscreen later- and we made it. Were you surprised by any of the states we visited? Check out RewardExpert for more!