Photo Credit: Colin Hampden-White
On a warm summer's night Soho is a splendid place to stroll. You don't go to Soho for the smartest, but you do go for the trendiest. It's awash with eateries, high and humble, and wine bars of similar range, alongside the sex shops that set out their wares rather more tastefully than in decades gone by. I really do think they engage creative directors these days. It certainly looks that way.
My stroll had purpose: to find the tiny entrance to Milroy's and discover its interior glories. Its feel is Dickensian-meets-Blade Runner-meets-Narnia – mysterious and brooding, with a sense that there is more than meets the eye.
Established in 1964 by the eponymous Milroy brothers John and Wallace, it reached dizzying heights of success and fame, raising the profile of whisky in London and supplying the great and the good. After a stint with Mark Reynier at the helm, Milroy's slid backwards and lost some of its whisky focus, tending more towards the well-supplied world of wine.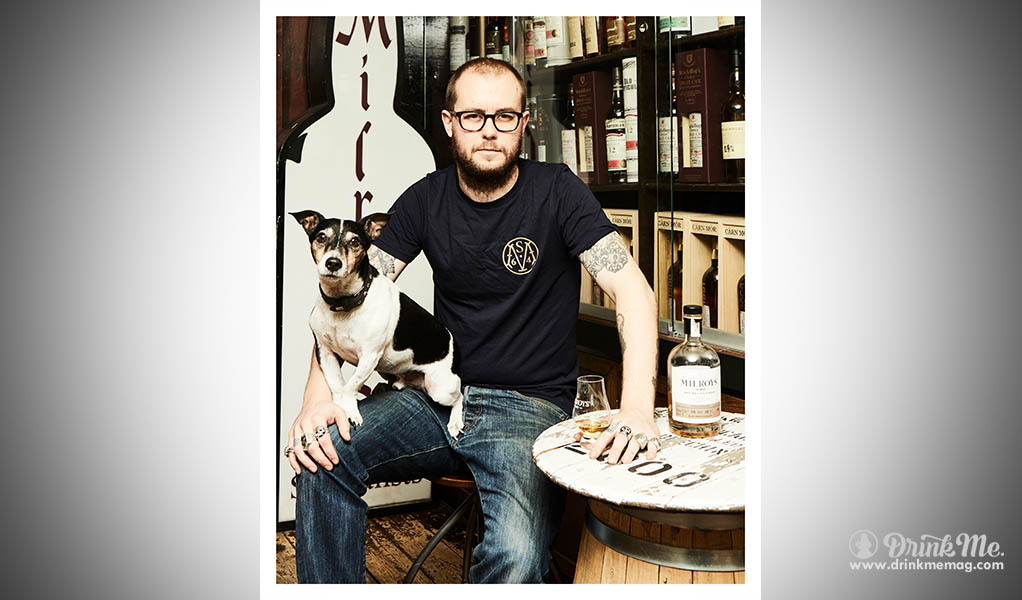 Photo Credit: Milroy's of Soho
In 2015 Milroy's renaissance would occur in the shape of Simo – his nom de boisson. He's not your average bar owner. I'm not sure there's anything average about him. He's a pretty normal height, I suppose, but that's as far as I'm prepared to go. Incredibly laid back and charismatic in a calm and relaxed way, I can see how this man has created such a cult bar. He is certainly a dude. As is Chester, his protective and constant four-legged companion. According to Simo, Chester is "a proper Soho dog". On exiting a club one morning at 3am seven years ago, Simo bought him as a five-week-old puppy from a Soho tramp. Reminiscent of Ardbeg's Shortie, but of perhaps slightly more vague pedigree, Simo describes Chester as "Jack Russell-esque".
Originally from Reading in Berkshire, Simo rejected a place to study Chemical Engineering at university "because it sounded boring. I just wanted to come to London and party and have some fun". That goal was achieved at the pleasure of the University of East London, where he studied advertising for 18 months "for a laugh".
Having ticked that box, he moved on to start a construction company: "I've got generations of builders in my family". The business was very successful though his next step may not seem to follow: he opened an illegal bar in his own home in Shoreditch, just on Saturday nights. He describes it as being the point "when Shoreditch was turning, about seven years ago". As so often happens in the gentrification of a district, the artists had assumed residence and started to bring the place to life.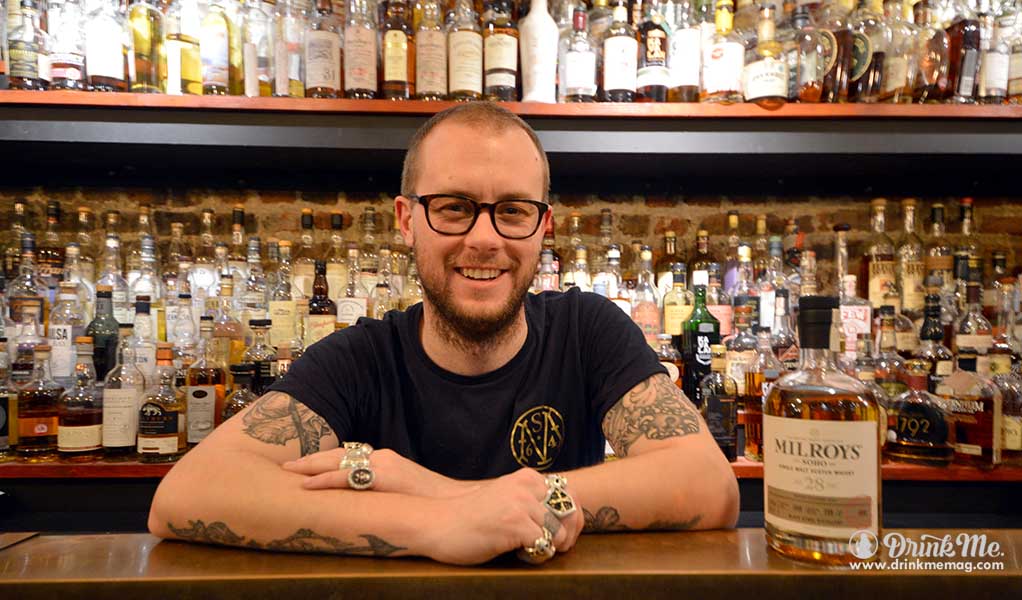 Photo Credit: Colin Hampden-White
"I did really well, then wanted to do it for real. So I bought a restaurant in Soho with investors, called the Coal Vaults." Another success notched up, Simo again started to itch for new escapades. He had noted Milroy's waning fortunes and prestige and decided to "bring it back to what it was".
Simo's philosophy is whisky for everyone, not the few. Exploring the world of whisky, Simo encountered a lot of, frankly, prejudice. Turned off by whisky snobbery being a proxy for elitism rather than quality, he has created a cult bar at Milroy's. "I don't own a suit. I wear jeans and T-shirts. I wear rings and tattoos and ride around on a Harley Davidson."
His ethos is that as "whisky's made by normal regular people", there should be a similarly level playing field for its consumption. "I don't care if someone is here to drink £5 drams or £200 drams. We treat them the same. We're all here to drink whisky – that's what we love."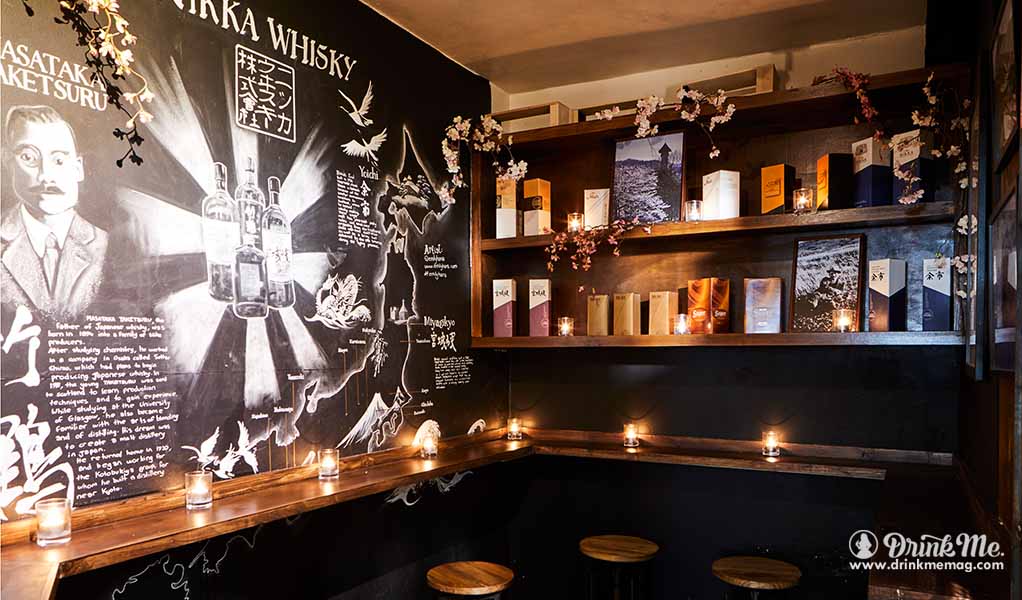 Photo Credit: Milroy's of Soho
Atmosphere is the hardest thing to create from four walls and a bunch of bottles – it is the people that make it. The bar has an inclusive feeling. The air crackles with conversation, laughter and enjoyment. The bar crew is a young bunch, hip and cool, but not in a spiky or brittle way. They are genuinely warm and friendly. I've seldom walked into a bar and not immediately been creeped out by the greeting "hello, beautiful, what can I get for you?". But the atmosphere in Milroy's is surreally happy and it just made me smile back.
The array of bottles is absolutely vast. Behind the bar, you gaze upon seven glorious tiers of our favoured drink. If you worked your way from left to right, you'd pass through Islay, islands, Highlands and Speyside, on to blends and then a leisurely journey through Asia and America, concluding in Ireland. Not every brand is included in their range and there are some notable exceptions. Their rule is simple: "If we don't like it, it doesn't go on the shelf."
In the crème de la crème department, on the top three racks they offer 1960s Overholt, rare Brora, St Magdalene, single-cask Port Ellen, single-cask Laphroaig and Craigellachie 31 year old. These are joined by an obscene number of single-cask expressions from the Seventies and Eighties. If my last night on earth may be spent anywhere, sign me up for a humongous taste off at Milroy's.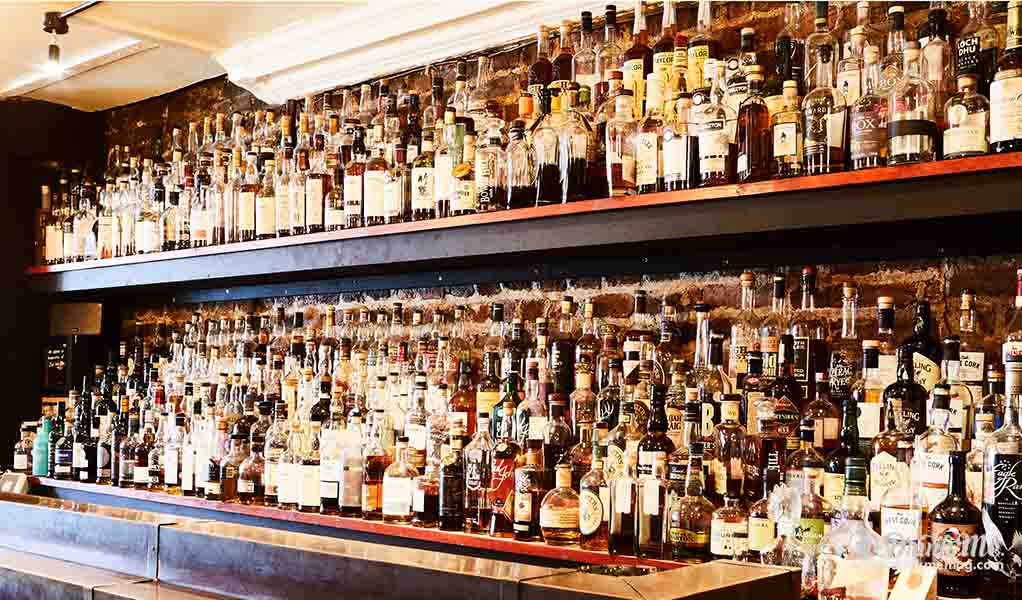 Photo Credit: Milroy's of Soho
Simo is passionate about their revival of the Milroy's own single-cask whisky expressions and it feels very personal to him. The whiskies are hand-picked and approved by the team. We started with a healthy dram of their 1988 Blair Athol 28 year old. It handles the 53.6 percent abv really well and is light, citrusy and long. The Glentauchers 2008 eight year old at 65.1 per cent is big, rich and meaty and I helped Simo finish the last dram of the last bottle of their 60.8 percent Ardmore 2010 vintage. Simo's description of it as "a barbeque on a beach" is spot on.
Simo discovered whisky about 10 years ago. He enthuses about the myriad taste profiles of whisky, the millions of variations to be discovered. He stopped drinking beer, recognising the flavour profile wasn't for him. He's not really a foodie either and describes his normal fare as traditional British meat and potatoes. The distinction was clear: food is sustenance, whisky is pleasure. "As soon as I got into whisky, I think my palate woke up. I realised I was tasting tiny differences," he contemplates cheerfully.
He's keen to challenge the stereotype in whisky that age equals quality, and youth equates with inferiority. His favourite whiskies include a Kilchoman Machir Bay and a 1975 Ardbeg. "My perfect whisky is at 11 o'clock in the morning. My palate is as fresh as it's going to get, and it's just like sunshine in a glass. The breakfast dram – now let's start the day."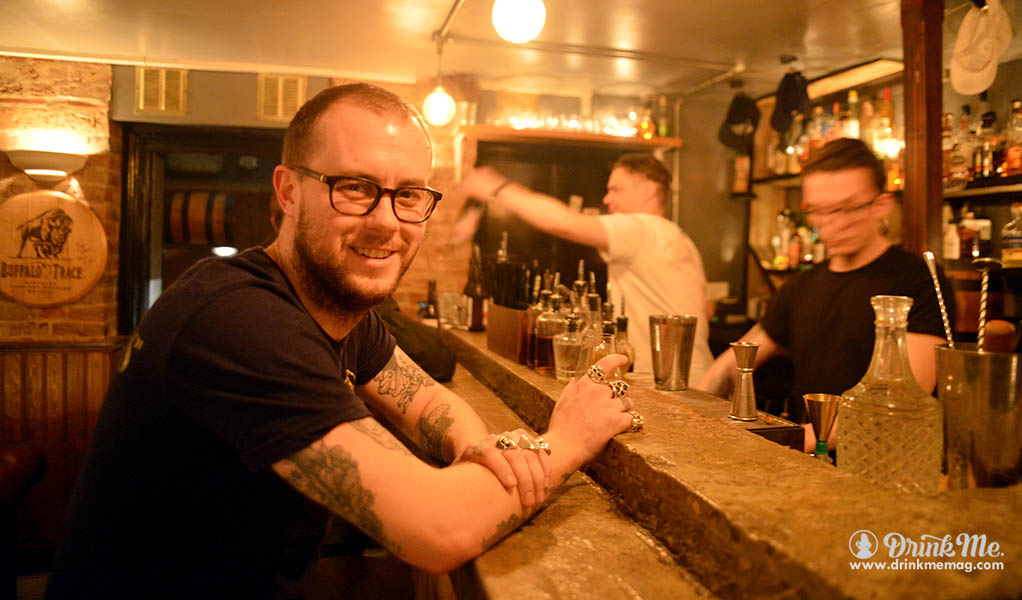 Photo Credit: Colin Hampden-White
At the back of the ground floor is their private Japanese-focused tasting room. It epitomises Japanese elegance – precise, crisp and decorated in a minimalist fashion, with bottles of Japanese whisky around the walls standing ready for your command to uncork and pour.
They also offer food and whisky pairings. Along with the regular combinations of chocolate, cheese or sushi, the union of whisky and sausage sounds divine. Sign me up for that one.
On the back wall, to which the eye is drawn as you enter the bar, lives their range of top-end bottles for sale. Jolyon runs the fine and rare section. His memory for flavours and ability to express them eloquently is incredible, not least because he's so young – only in his early twenties. Passionate about taste profiles almost to the point of obsessiveness, once a week he joins a group of friends who test one another blind, on wine and whisky. He's one to watch.
They have collections from distilleries as well as individual bottlings, from a collection of 1970s Ardbegs to vintage bourbons, such as a 1980s Wild Turkey. Their range spans old closed distilleries like Littlemill to Glen Grant 1936, 1978 Rosebank, 42-year-old Glenrothes, a plethora of old Lagavulins and an anthology of more Springbank society bottlings than is really decent. Latest additions include the Diageo special releases. I agreed it was nothing short of whisky porn.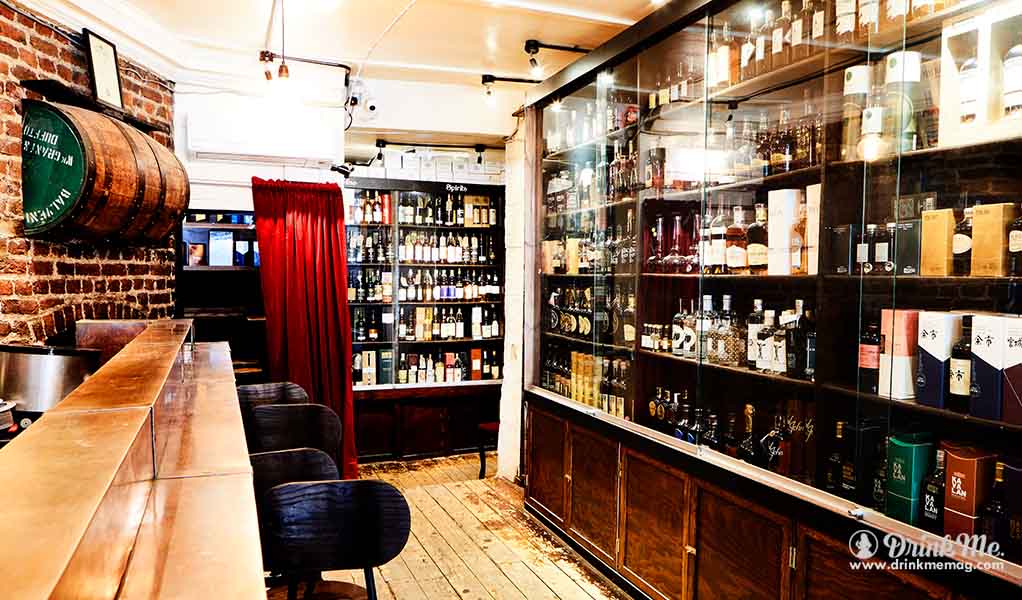 Photo Credit: Milroy's of Soho
There is more to Milroy's than immediately meets the eye. From time to time, people disappear and others appear as if from nowhere. That is because they have a secret cocktail bar underneath the feet of the drinkers on the ground floor. Accessed through a hidden door that's one wall of a whisky library, it's like something out of The Matrix.
The Vault is like the set of a moody French movie – dark and smoky, though here the smoke is actually a rich incense. I visited during London Cocktail Week and, in addition to Milroy's own cocktail selection, there was a bar takeover with Ashish Sharma and Pankaj Balachandran from one of Mumbai's top bars. The Kokum Paloma was a divine glass of vodka, fresh basil, lime juice, Kokum syrup and soda.
Chris, who runs the downstairs bar, is ex Milk and Honey. Milroy's attracts a lot of industry patrons as well as punters – I bumped into George Keeble, lately of the Soho Whisky Club.
The Vault's regularly changing cocktail menu offers novelty, such as a coconut butter Old Fashioned. Coconut butter is heated, back-washed and infused with bourbon. Too soon the glass was empty – it's very moreish. If you have a specific classic in mind, they'll mix that for you. A divine Whisky Sour teased my taste buds, wiping away the day and leading me into a blissful Friday night. If you just can't put your finger on what you want, they'll gently tease out the answer and set it in front of you. The focus is on flavour not the trimmings. There is nothing superfluous in the glass.
There is a private seating area at the back of the bar in a barrel room, right under the road above. It has the feel of a smuggler's den – illicit, dangerous and exciting. We finished with a Stagg Jr, with rich, intense, vanilla, peppery notes.
I can think of no better place to share drams with friends over the cold winter months or hide away from the heat in the summer.