Is the Prosecco bubble about to burst? The short answer is almost certainly no. We're mad for the stuff. Sales have sparkled like the drink itself, with double-digit annual growth in both the US and Britain in recent years, out-fizzing Champagne and leaving Cava confused. The Prosecco DOC has been expanded, production has been ramped up, and the export figures are the envy of the industry. If you want a measure of its success, consider the fact that Freixenet, Spain's biggest Cava producer, has just launched … a Prosecco.
Having said all that, ask yourself this: when was the last time a bottle of Prosecco set your tastebuds alight? With greater volumes, quality has suffered. To me, most of it has a rather bland, 'homogenous' feel. Those delightful blossom aromas subsumed in a slightly synthetic cloud of pear drops, that delicate mouthfeel clobbered by a cloying sweetness. It feels like a long time since I fell for its charms in a Venetian wine bar. Nowadays, I don't tend to buy it. Prosecco has become 'commoditised'. In short, it's boring.
So it was quite a shock to taste Martini's latest twist on the Glera grape. The brand made its name making Vermouth, of course, but they are a big player in the sparkling wine world too. Asti Spumante was their 1970s star (and makes a great sparkling dessert wine, if you ask me) but, as a company, they were late to the Prosecco party. They are making up for lost time now though, dodging the race to the bottom on price, with a sensible step into the premium market.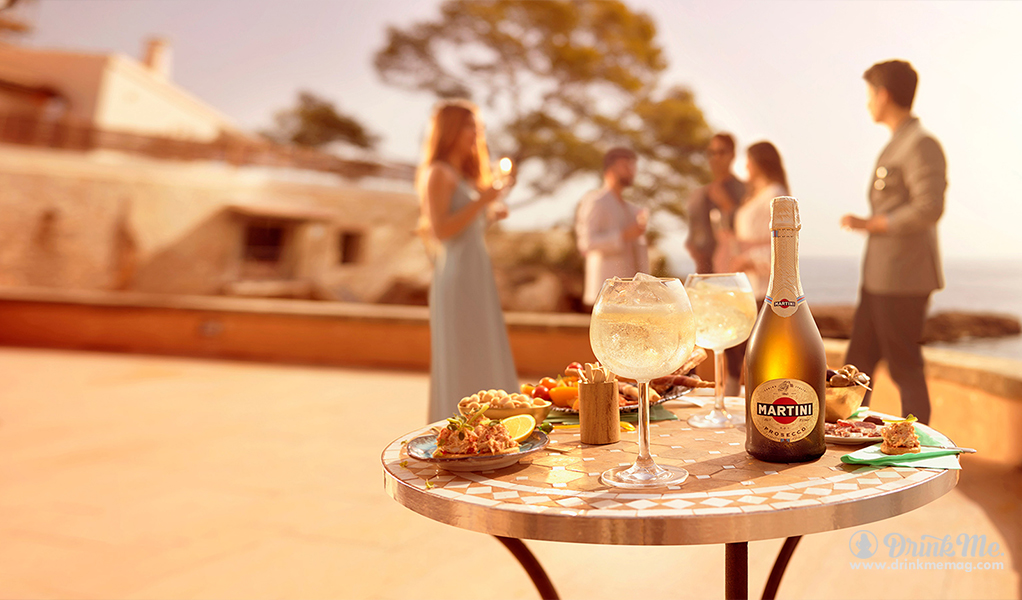 Martini Vintage Prosecco D.O.C is the international name for what sells as 'Collezione Speciale' in Italy. Newly launched into the UK within the last month, it has already collected a gong at the Drinks Business Masters awards, where it was awarded 95+ points. I loved it too, and I wasn't alone. At a recent tasting, a veteran wine journalist, who shares my lack of enthusiasm for modern mass-market Prosecco, leant over to me and whispered "I can't believe I'm asking for another glass!"
So what's all the fuss about? Well, it's definitely designed to appeal to Champagne lovers. Though it's not Traditional Method, it has spent longer on its lees, giving it aromas that reminded me of focaccia dough, complementing the delicate blossom and green apple that come from quality grapes and low temperature handling. It has a light, yet persistent, refreshing mousse and nothing cloying on the finish. It's packaged in a thick bottle embossed with glass bubbles and comes in a handsome box. The look shouts "premium"; to which we might mutter "bling"! And what's more, it's great value, launching at £15 in the UK (currently only in Asda, but I suspect the other big supermarkets won't be far behind).
There's an old saying at Martini that "tradition … is innovation that went well". This latest launch into the crowded Prosecco market certainly looks like it's one such move.