The Zamora province in the Castille de Leon region of Spain has a long history of tenacity. Over 2000 years ago the people resisted the Roman Legions and the area was later host to many fierce battles between Moors and Christians as well as intense skirmishes during the Spanish Civil War. Today, however, it is a more peaceful place with its people applying the resolve of generations to the art of making wine rather than war.
At Bodega Numanthia, just a 40-minute drive from the town of Zamora, the Tinto de Toro grapes (synonymous with Tempranillo), are equally tenacious. They survived the phyloxera epidemic, which decimated wine crops in most wine regions of Europe in 1889. This makes Numanthia one of the few vineyards to have very rare 100+ year old vines that have never been grafted. The region is near to Portugal with the Duero River flowing through it yet the rocky sandy soil; the dry summers and long cold winters mean these vines must withstand extreme conditions, as do the people who tend them.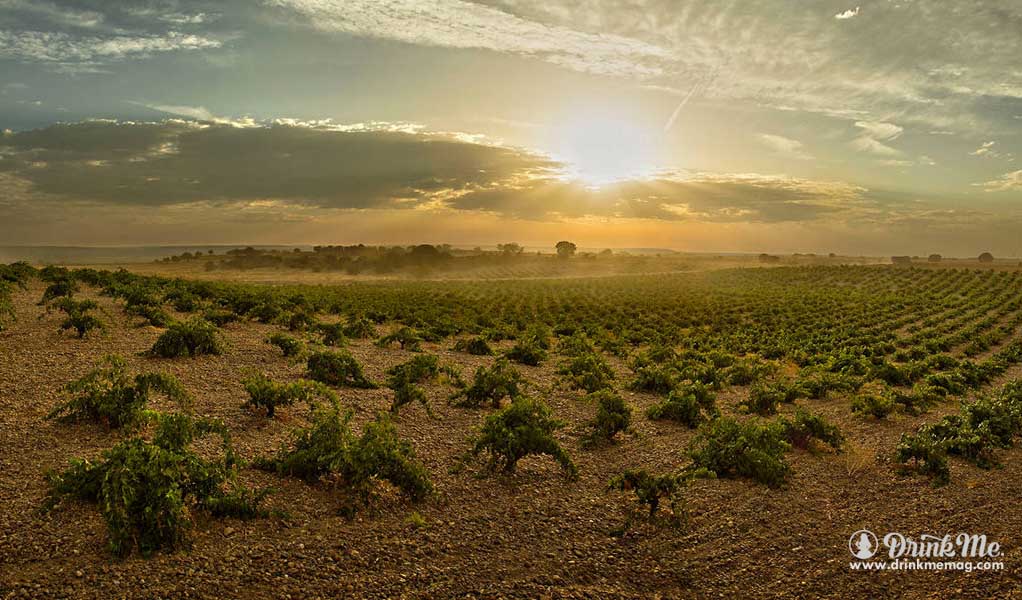 The LVMH group (Louis Vuitton Moet Hennesy), owners of a number of luxury brands including the iconic Dom Perignon, hold the umbrella for Numathia wines. Rare in the marketplace today, their broad shoulders (and deep pockets) allow Numathia to continue to make wine its own way (with this intense past one can't imagine anything else!). This ensures a superior and rather special product.
Numanthia and sister Termanthia wines are voluptuous in colour and texture. On the nose, you can practically breathe in the history and majesty of the land in the hands of gifted vintners. The taste is powerful, the structure sound and richness sublime with mature dark fruits and reminiscences of leathers and tobacco. Truthful, straight forward, deep and delicious.
Numanthia (2010)
The 2010 Numanthia is young compared to it's siblings yet stands proud in its role for the winery. It maintains the truth of place, of climate, of the fruit. It is robust as one might expect and will require a bit of decanted breathing time.
Termanthia (2010)

The 2010 Termanthia is distinguished as "the treasure" of Numanthia. It is handcrafted with soft rich deep dark fruits, essences of chocolate and indeed would be lovely paired with a moelleux au chocolat!
Termanthia (2012)

The 2012 Termanthia is more reserved with quieter tannins yet still with that powerful deep red fruit, hints of tobacco and spice. It pairs very well with lamb. Or if you are (like me) a lover big bold wines (or people) who aren't afraid to be themselves, drink it on its own, it's delicious!