London buzzes, crackles to life every day as people swarm the city and add to the chilled-out energy that defines England's capital. Crowning Hyde Park, the Royal Lancaster London sits as the hub, the hive if you will, of the chic scene between Soho and Shepherd's Bush, just as it has since 1967 when the infamous architect Richard Seifert designed the iconic structure. For the hotel's 50th anniversary, new owner Khun Jatuporn Sihanatkathakul decided to invest £80 million in extensive renovations to upgrade the opulent style, to insure the establishment's ability to cater to its guest's changing needs and to uphold the hotel's motto of "we always care."
Slated to be finalized May 2018, the lobby, reception, gym, two bars, three restaurants, sixteen meeting rooms, massive event rooms and each of the 411 guest rooms have been enhanced to highlight the glorious harmony between nature and luxury. Rich hardwood and soft velvet are accented by pure white marble and reflective brass fixtures. The sharp lines reflect the focus of the hotel and lead the guest's eye around the expansive rooms, emphasizing the uniform honeycomb patterns and wild vegetative arrangements. The neutral pallet works in harmony with the lush view out of the wide windows that frame the beautiful Hyde Park.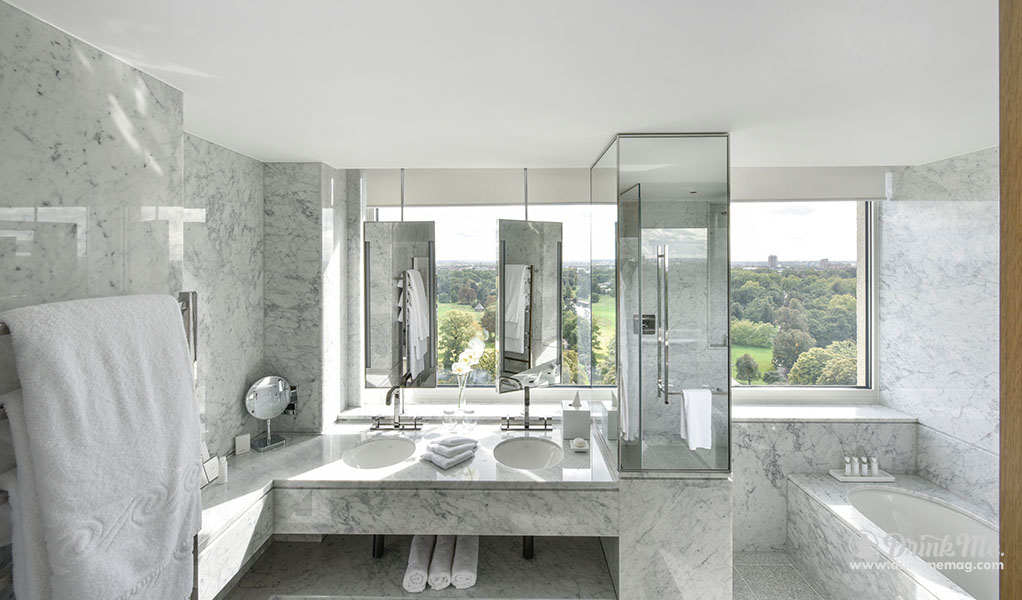 This harmony between nature and luxury is exemplified by the rooftop hives. Not only do these high-rise hives provide a home for the bees but they also house the delicious honey that goes into many of the dishes and drinks served at the Royal Lancaster London's restaurants and bars. These Royal Lancaster bees rub elbows with the local bees from neighboring Regent's Park and the elite bees of the Queen's hives at Buckingham Palace.
The Royal Lancaster London hotel has a long history of hosting celebrities and royals from the cast of the 'The Italian Job' when the famous Mini-Cooper scene was filmed in front of the hotel to the Beatles when they threw their 'Yellow Submarine' film premier party in one of the hotel's lavish event spaces.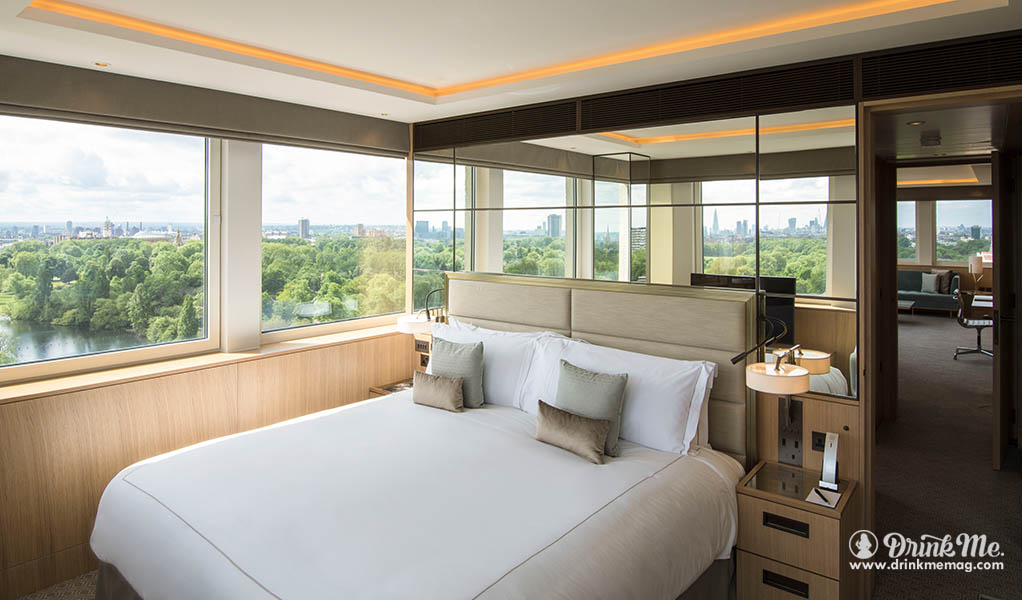 The beauty of this charming, chic hotel is that the luxury is made available to both overnight guests of the hotel and those just stopping by to enjoy a delicious meal while celebrating special occasions, a quick, tasty bite for breakfast while out shopping or a refreshing cocktail while out on the town. So the next time you are looking for a place to alight in London or are just buzzing around Hyde Park, be sure to consider the masterfully redesigned Royal Lancaster London, a hotel committed to maintaining its reputation as one of the most iconic hotels in the heart of England.