Kentucky. Tennessee. California? While not previously thought of as a whiskey wonderland, the West Coast is wading into the amber waters with Greenbar Distillery's SLOW HAND Six Woods Whiskey and its Cask-Strength cousin.
While Kentucky and Tennessee varieties have been painstakingly steeped in tradition, Greenbar Distillery preferred to take an innovative approach and experiment before producing LA's first whiskey since Prohibition. Organic malted barley mash forms the base of SLOW HAND Six Woods Whiskey and is slowly cold fermented before being distilled. Five different woods are toasted in-house before being added to the vats like tree teabags, infusing the spirit with complex wood notes. Using an untraditional aging process, Greenbar Distillery houses the distilled spirit in thousand gallon white oak vats for an unprescribed period but totaling less than three years. Instead of marking time, the Greenbar Distillery team, including founders Melkon Khosrovian and Litty Mathew, taste the product every other day, using their educated palates to decide when the product is ready to be bottled in low-carbon footprint lightweight glass.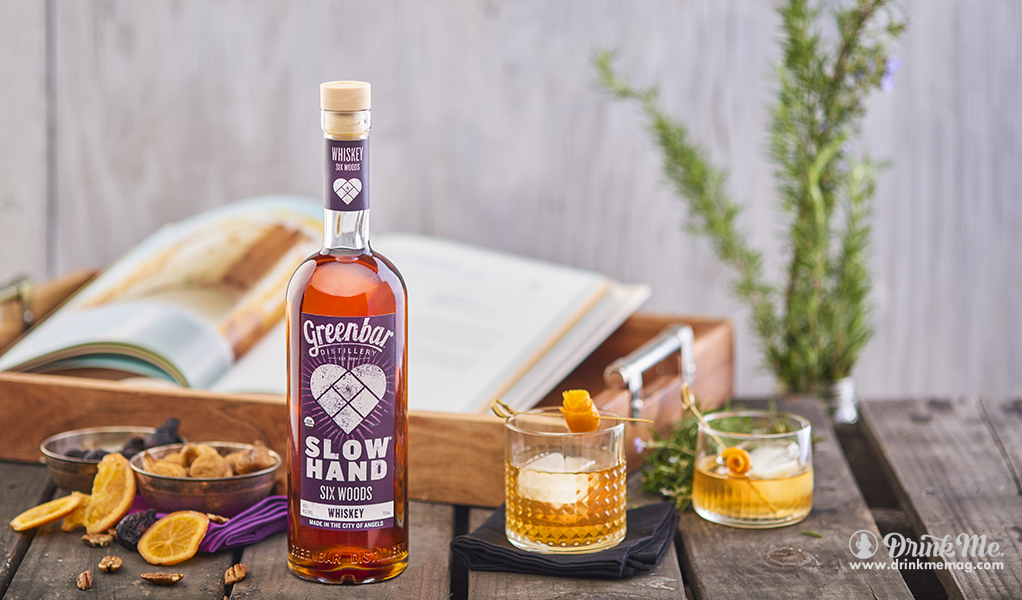 The name 'Six Woods' refers to the White Oak, Red Oak, Hickory, Maple, Mulberry and Grape woods that go into creating the unique 84% proof whiskey. Greenbar Distillery's whiskey offering is free of additional sugar, coloring, and other additives–a decision which allows the natural flavors of the wood and organic barley to blend into complex flavors such as sweet butterscotch, rich black tea and ripe dark berries. The earthy, woodsy flavors temper the sweet high notes and vanilla flavors that often overpower weaker whiskeys to produce a spirit that works perfectly in classic cocktails and also can be enjoyed neat.
Greenbar Distillery has based its standard operating procedures around the traditional ideas of peace and love. Just like all the organic offerings on its spirit list, each bottle is not only carbon neutral, but is actually carbon negative. In addition to its clean production and responsible packaging practices, Greenbar Distillery has paired with Sustainable Harvest International to plant a tree in Central America for every bottle purchased.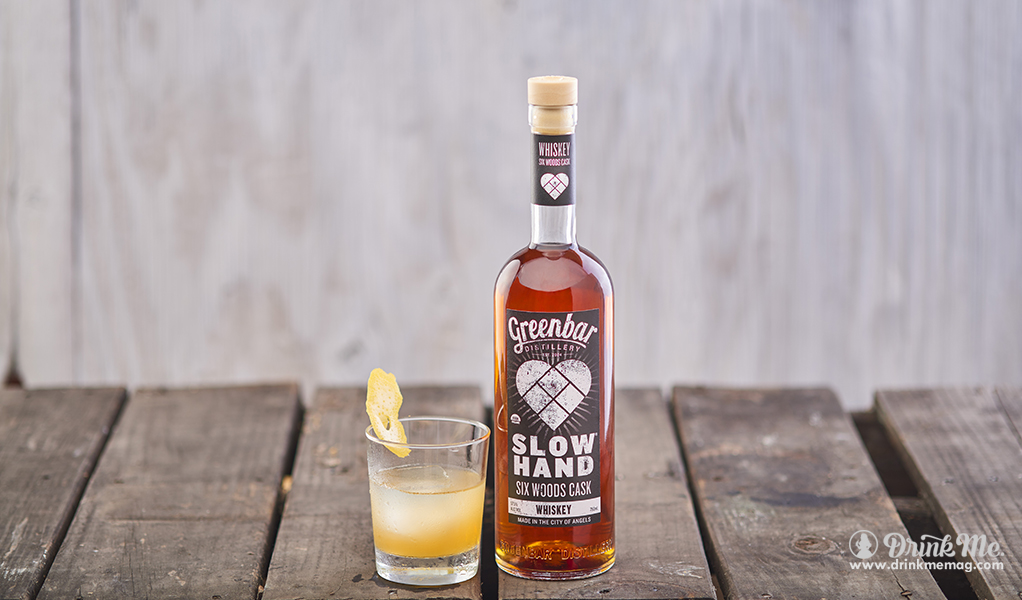 Whether you spell it 'whiskey' or 'whisky' – this is the perfect everyday sipper to add to your collection. Greenbar Distillery's SLOW HAND Six Woods Whiskey twists the traditional, transporting the flavors from the valleys of Appalachia to the City of Angels all while continuing to honor its principles of delicious flavors, responsible innovation and creative sustainability.