Israel's Margalit Winery and its founder Dr. Yair Margalit, and his son Asaf, are well-known in the wine circles of the U.S. In the last 30 years, Dr. Margalit has pioneered a "no-drip irrigation system" of growing grapes, which has resulted in some of the most highly rated Israeli wines ever sold in America.
This year, Margalit Winery celebrates its 30 year anniversary. This man literally wrote the book on the chemistry behind winemaking. Concepts in Wine Technology is the bible for winemakers, and is part of the curriculum of wine schools around the world, including U.C. Davis.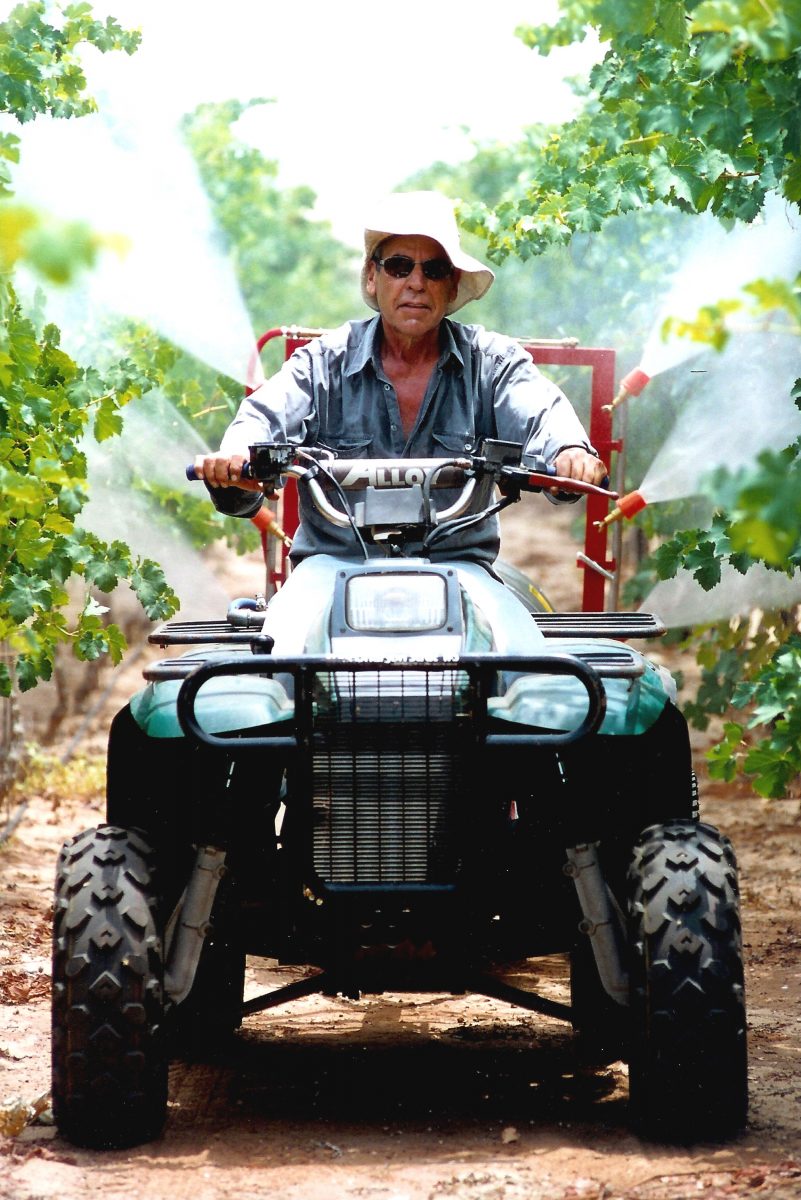 Dr Yair lived in Napa for several years where he grew a batch of Bordeaux blends typically Cabernet Sauvignon, Merlot, Cabernet Franc and Petit Verdot, shipped it to Israel, and transformed it into his signature "Enigma" vintage wine (2012), which is currently a highly sought-after bottle with only 300 remaining.
This ingenious winemaker, who studied chemistry at the Technion-Israel Institute of Technology, holds a Master's Degree and a PhD in physical chemistry, focused on nuclear magnetic resonance, and, to this day, produces each bottle with his original no-irrigation method. With water scarcity issues in the Middle East taking center stage, Dr. Yair created a new method for making wine which relies completely on winter rain. The wine produced by this unique method, has been ranked amongst the best: Robert Parker's Wine Advocate gave this wine 93 points, representing the best score ever achieved by an Israeli red wine. 
Today, Margalit Winery produces up to 30,000 bottles a year, and is sold by prestigious restaurants like Le Bernardin in New York City and The Norman restaurant in Tel Aviv.