You may have heard the hype about London Cru, London's first urban winery. I recently had the chance to pop in to meet the team, to see the operation and to sample the wines. The reputation and growing notoriety is deserving – they're doing some exciting things.
The concept is simple. Parcels of grapes are purchased from vineyards in mainland Europe and transported to central London for vinification. The prospect and logistics may sound a bit mind-boggling at first, but when explained from beginning to end it strikes me as a well-considered and efficient operation. There's constant interaction with the grower to monitor readings and inform decision making about when to begin the harvest. The head winemaker is poised to jump on a plane and be on the ground as soon as the fruit is ready to pick. When the decision is made, harvest is completed swiftly with fruit loaded into clever, protective stacking palates and loaded immediately onto refrigerated trucks. Travel time is never more than 36 hours, and in most instances much less than that. When the fruit is unloaded in the Capital it's still fresh and ripe with next to no degradation.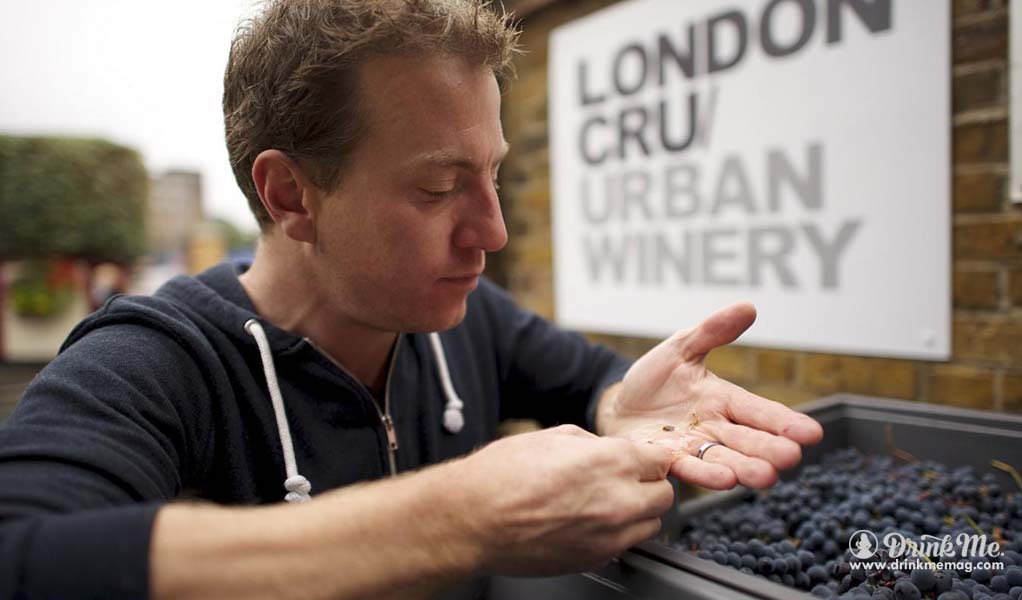 The location used to be distillery. As a winery it's a compact space, but it's high-tec for sure and bordering on sci-fi like in appearance! It's a small operation that allows a careful, un-rushed, hands-on approach, and the equipment they have reflects this mantra. To accompany the kit they also have the know-how – Australia winemaker Gavin Monery calls the shots. Gavin's winemaking background ranges from Margaret River to Burgundy with a few stops between. You can tell he has a huge passion for the project and he sounds like one of the busiest guys in the industry!
You will do well to get your hands on anything from their 2013 maiden vintage following glowing reviews from critics. The six wines from their 2014 vintage (more info below) are available directly on the London Cru website, or via the Roberson's, and are priced reasonably in my opinion. The 2015 vintage is at varying degrees of maturity and will be available later in 2016.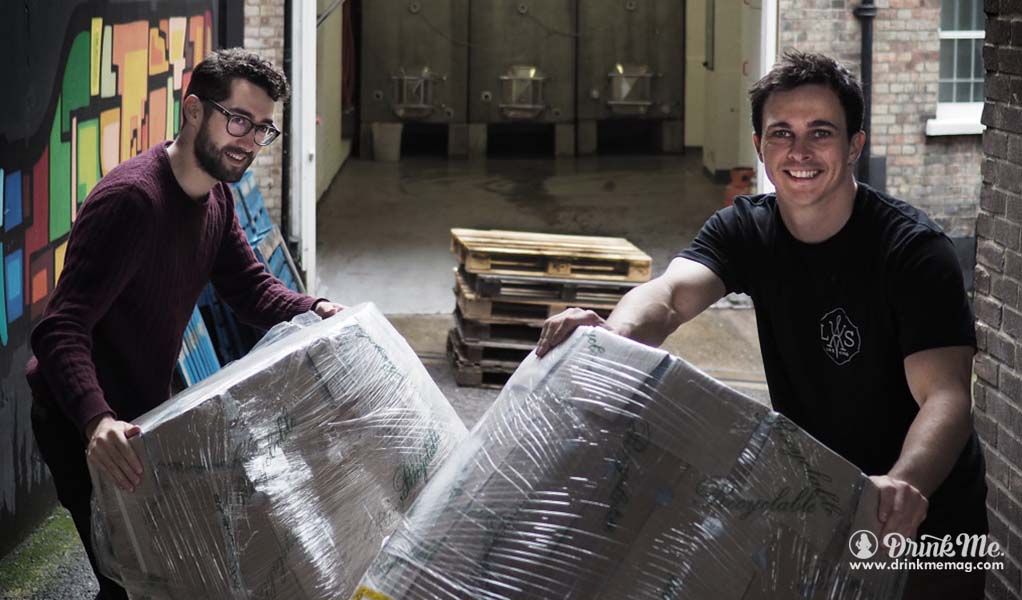 So, what are they producing? Protective laws prohibit the wine being named with the grape variety or the origin. In fact they can't even print these things on the front label. Bottled as "European Community Wines" they're distinguished by the colour of the label, with the critical info us wine geeks care about stashed away on the back. I enjoyed a portfolio tasting of the following wines from their 2014 vintage
–                Limoux Chardonnay
–                English Bacchus
–                Piedmonte Barbera
–                Calatayud Syrah
–                Calatayud Grenache
–                Languedoc Cabernet Sauvignon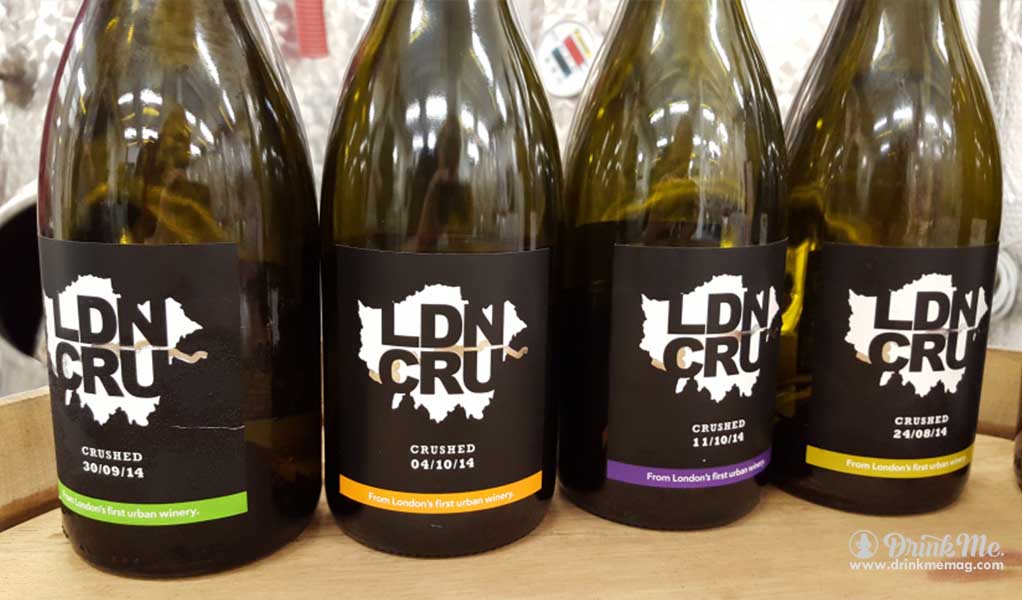 A pretty good line-up, I'm sure you'll agree! These are splendid wines made from high quality fruit with careful production methods. They're all very accessible and show impressive precision, particularly the Limoux which is really singing a fine tune. My favourite would have to be the Barbera. Young Barbera's can possess a jarring acidity, but Gavin has managed to smooth this out wonderfully without compromising the powerful Piedmonte character. With the exception of the Syrah and the Cab Sav, I would say the wines are made with young drinking in mind.
I think we can expect see a steady stream of different wines in future vintages. They plan to continue to improving some staple styles for the future, but want to keep options open and continue to explore and evolve. I'm particular excited about some Albarino they have aging in concrete right now.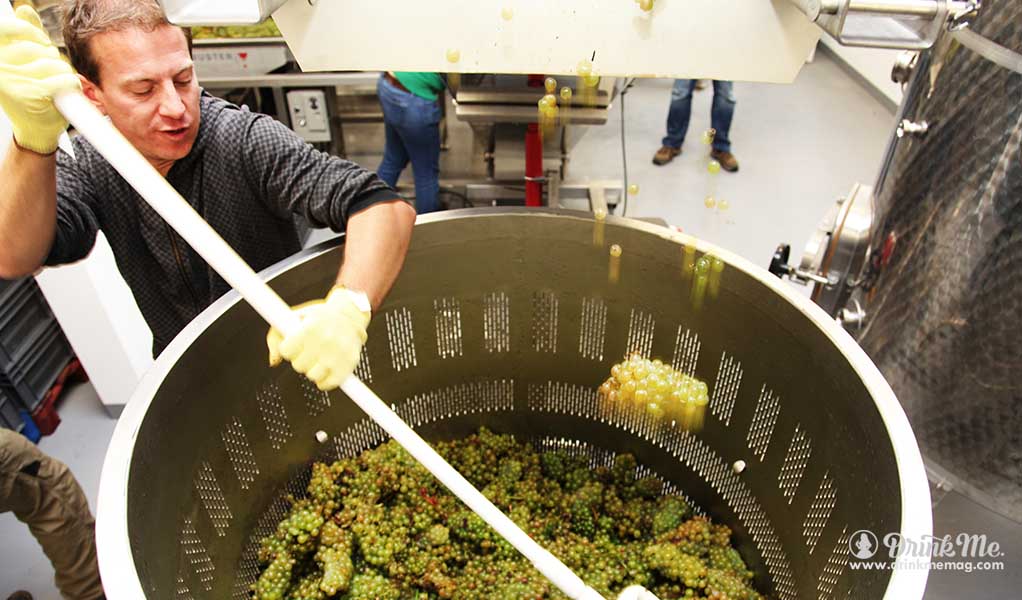 One look around the place and you could see how people may think they're capitalising on the booming popularity of microbreweries or craft gin distilleries. The parallels are there for sure, but there's one thing about the whole operation which sets it aside from the experimental disruptors, and that's the respect for tradition that is instilled in every wine they make. I believe there's a sizable population of niche wine drinkers may be interested in the concept of bizarre natural wines, made with funky off-the-wall methods, perhaps cross-country blending, in the heart of London city. These could be branded and marketed with a truly unique angle. Who knows, London Cru may take this angle at some point, but for the time being they're making classicly styled wines with finesse, drinkability and foremost, consideration for the originating terroir.