We're here to prove you wrong that you don't need vast vineyards in a warm location with many attentive staff members to create a spectacular wine. You can do it right in your own home with your own hands in as a little as four weeks. We kid you not.
Box Brew Kits believes it has created the first of its kind. Their Handcrafted 1 Gallon Winemaking Kit is now making headway into the wine industry, well for those who enjoy a small batch in their homes. Everything you could possibly need to start your at-home winery is included in the all-inclusive kit with the option to purchase different varietal ingredient packs.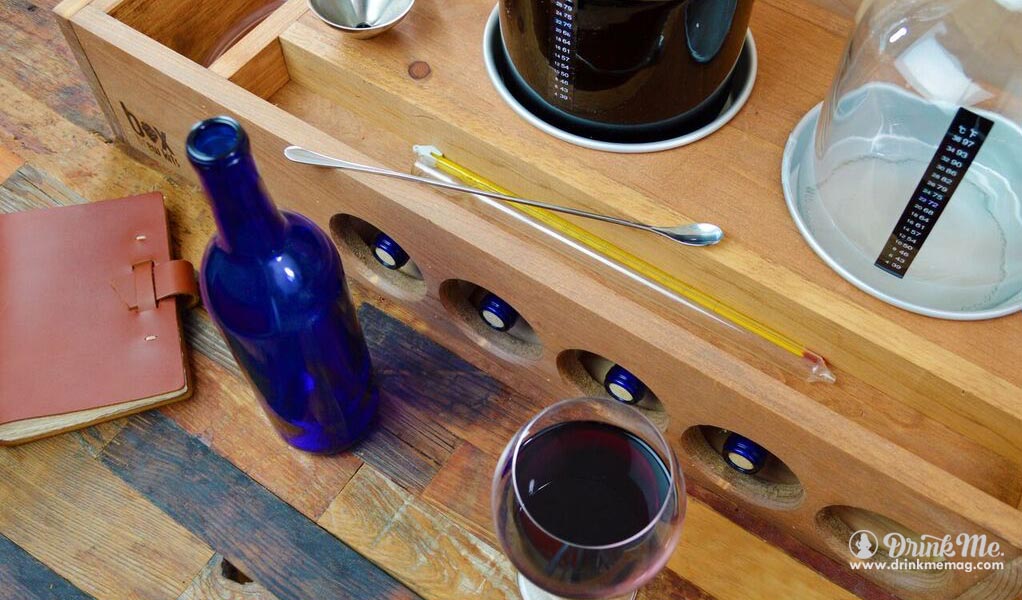 The kit itself is beautifully handcrafted from rustic pine or oil-rubbed mahogany with storage compartments for all parts. Your kit comes with primary and secondary gallon fermenters with airlock seal and thermometer, auto-siphon plastic tubing, stainless steel funnel, carboy brush, hydrometer, test jar, laboratory thermometer, extra jar, mini corker, 5 cobalt blue 750mL wine bottles, and stirring spoon. Box Brew Kits really has everything covered.
Now it's up to you to choose your ingredient kit as well as your approach. Choose whole grapes or start off with store-bought grape juice. Follow the directions and get to establishing your at-home winery.