Greenbar Distillery, a blossoming spirit-curator and fully functioning distillery based out of Los Angeles, has added another contender to their line of all natural organic spirits.
Rum is a sensational drink. It can be used throughout the year and combined with a variety of other spirits or bitters to create simple, yet truly delicious cocktails. Greenbar Distillery is also sensational. They've made it their mission to create some of the world's most intriguing and delicious organic spirits, in this case rum, to make great drinks easier to create. So, what do sensational + sensational mean? In this case, unquestionable creativity and quality, that's what!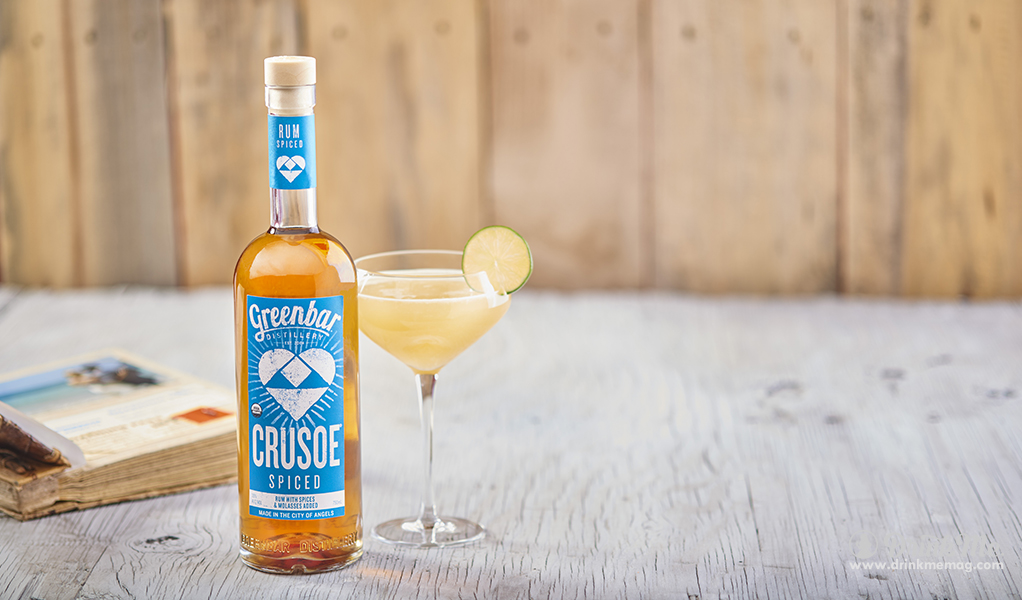 Enter Crusoe Spiced Rum, a complex and delightfully rich concoction that offers sumptuous flavors of molasses, cinnamon, vanilla bean, all spice, nutmeg, orange zest and a healthy dose of clove to finish things off. Spicing up the category with its own unique style, Greenbar Distillery has truly put the 'spice' back into rum. Cocktails really don't have to be difficult, it's all about the base spirit and in this case the hard work has already been done for you.
Spice is the key (it's called a spiced rum, after all!) so you can expect this theme throughout your journey. From the robust baked spices on the nose to the fresh, yet medium body consisting of dry and earthy spices – this spirit is packed full of flavor. What really makes it stand out is its ability to retain sweetness with no added sugar, color, or any other artificial additives. Not to mention one bottle sold equals one tree planted, so you can do good and feel good while drinking it.