Husband and wife power couple use both their careers to bring awareness and support to a disease that plagues America daily. Dr. Ramzi Deeik has dedicated his life as a cardiac surgeon. His partner in crime, Isabel Deeik, uses his fight against heart disease to inspire her wines and jewelry. Sadly, heart disease remains the number one killer of women.
Together, the Deeik's founded GrapeHeart Vineyards, which happens to be situated in the unique eight-mile long valley of Suisun Valley AVA in southeast Napa. The entire estate covers 40 acres merging with the southwestern slope of Mt. George Range. The location makes for cool moist winds blowing continuously from May until early fall as is typical with Coastal climates. Such environmental attributes allow for slow ripening of the fruit creating an overall complex and intense selection.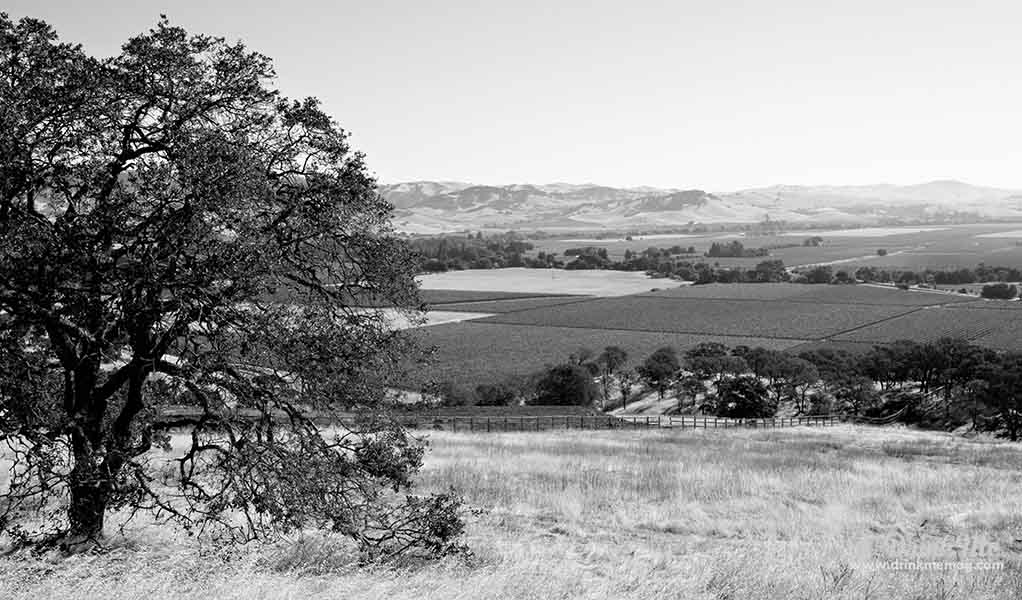 The making of their wine not only stems from their love of the drink but also for the medically positive effects red wine possesses. Dr. Deeik is of the belief that resveratrol, a key ingredient found in red wine, can help prevent damage to blood vessels, assist in reducing "bad" cholesterol, and may even prevent blood clots. The skin and seeds of the grapes contain the resveratrol, so the Deeik's make sure their wines are very "extracted" to enhance the benefits.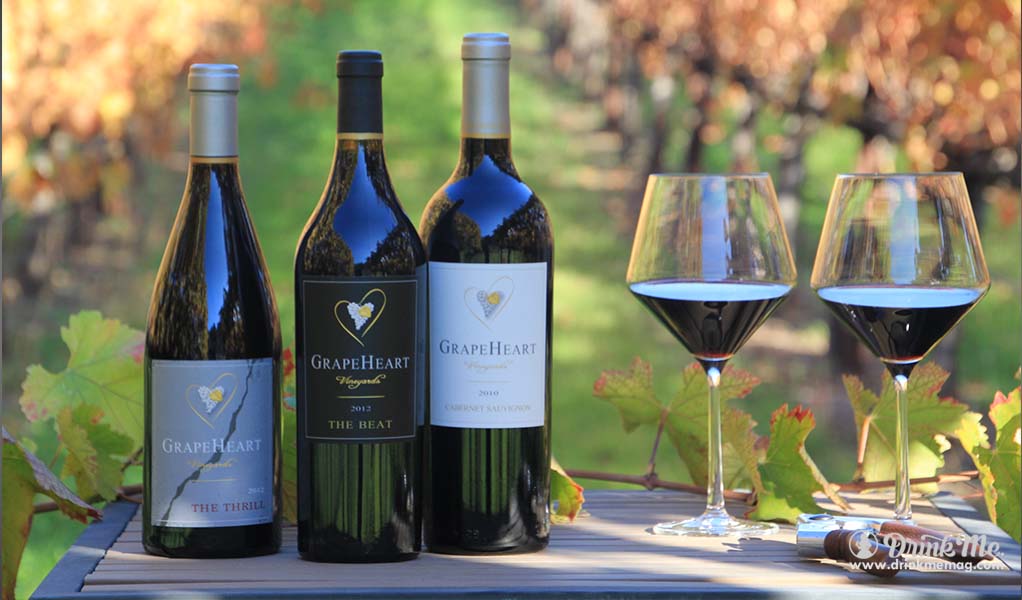 The newest addition to their red wine family is the 2012 The Thrill. This dark ruby wine contains a melting pot of coated tannins, blackberries, black cherries, licorice, and fennel. The newbie accompanies three other hearty choices. Each GrapeHeart wine holds at least one award only solidifying their pursuit of quality and exemplary taste. GrapeHeart Vineyards has made women's heart health a partner, now it's your time to take action and drink a little red wine. Keep that heart of yours thudding away for years to come.
The Thrill (2012)
Expect nothing less than a thrill to the taste buds, a taste sensation held back by only a cork. A mysterious crimson ruby stares at you from the glass as aromas of licorice, violet and black pepper begin to flow, brought together by those signature notes of freshly dusted cocoa and tobacco. You may want to sit down as a deep blackberry pie hits your tongue in a way that only Grandma knows how to make. Oozing with black cherries, vanilla and brown sugar – the perfect accompaniment to those gamey dishes or big cheeses. – Tasted by Adrian Smith
The Beat (2011)
Hear a thud after your first sip? It's not your heart, but your jaw as you experience just how well rounded and complex this spice sensation is. Freshly ground black pepper merge with tobacco and thyme to offer your nose a truly unique experience, drawn together by plump black berries, blackberries and milk chocolate. The Beat takes hold of your tongue in a silky, soothing fashion, retaining every element of this wine until the final minute – perfect tannins, perfect finale – one bottle is simply not enough. – Tasted by Adrian Smith
Cabernet Sauvignon (2012)
Retaining the very best qualities of a staple Californian Cabernet Sauvignon, this rich and bold dark ruby dream oozes with complexity. A deep nose of cherry, laced with cedar oak, vanilla beans alongside a dried raisin and fig medley with that touch of tobacco. Your taste buds roll with excitement once the dark dusted cocoa hits, creating an incredible mid palate that flows off into dark cherries, dripping with melted chocolate and that brown sugar vanilla glaze – Tasted by Adrian Smith
A special discount is being offered to Drink Me readers by simply typing in the code "Drink Me' for 25% off all orders!