First, it was just two best mates, Cam and Stu, one a former Olympic athlete and would-be distiller, the other talented in different ways (mainly drinking and talking). Second, the duo met Matt, a brand strategist with a tendency to over-think everything. The three guys quickly found they had two things in common: (1) they were all bald (mostly) and (2) they wanted to make really great Australian gin.
The more they looked into it, the more excited they got. Australia, they reckoned, was the best-tasting country on earth, blessed with an amazing array of botanicals and produce. And yet it was punching a fair way below its weight when it came to distilling spirits.
To explore the possibility, Cam and Stu took a road trip around US West Coast—based distilleries. Every gin they loved has a common denominator: a German-engineered CARL still. So, naturally, they had to invest in one. Meanwhile, Matt spent his time reflecting on why they were doing this, and what should guide them moving forward.
A short year later, they were almost in business. They got their copper still from CARL (Wilma, named after Cam's late mum), they had a label (Four Pillars Gin because the best things in life were made with a focus on just a few ingredients done brilliantly), and they had a strategy (to make gin, only gin since the world needed more truly great gins, in many and varied guises).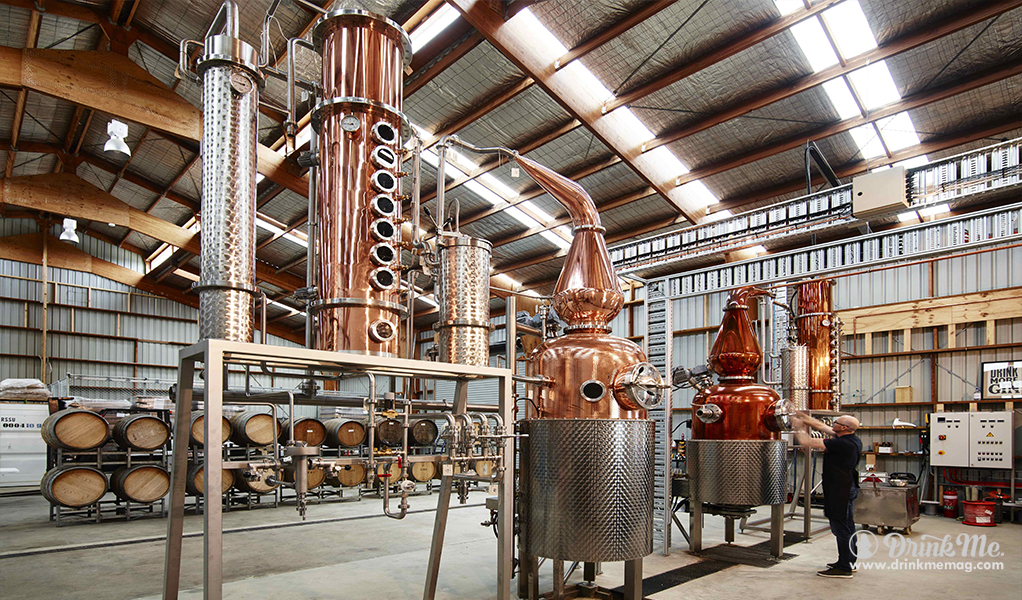 So, they crowd-funded their first batch and, in the process, welcomed the first 300 members of their Batch No_1 Club—the distillery's first customers and gin best friends for life. After settling on a recipe after about 100 trials, they released Four Pillars Rare Dry Gin in December 2013. With their trademark use of whole fresh oranges and signature modern Australian combination of Asian spice and warm Mediterranean citrus, they were clueless what the gin world would make of it.
As it turned out, the world liked it with their Rare Dry Gin winning Double Gold at the San Francisco World Spirits Competition in 2014 and repeating the performance two years later. Today that gin remains their hero and beating heart. Figuring out how every drinker in the world can enjoy our Rare Dry Gin with good tonic and a wedge of orange is still something that drives Four Pillars a little crazy every waking day.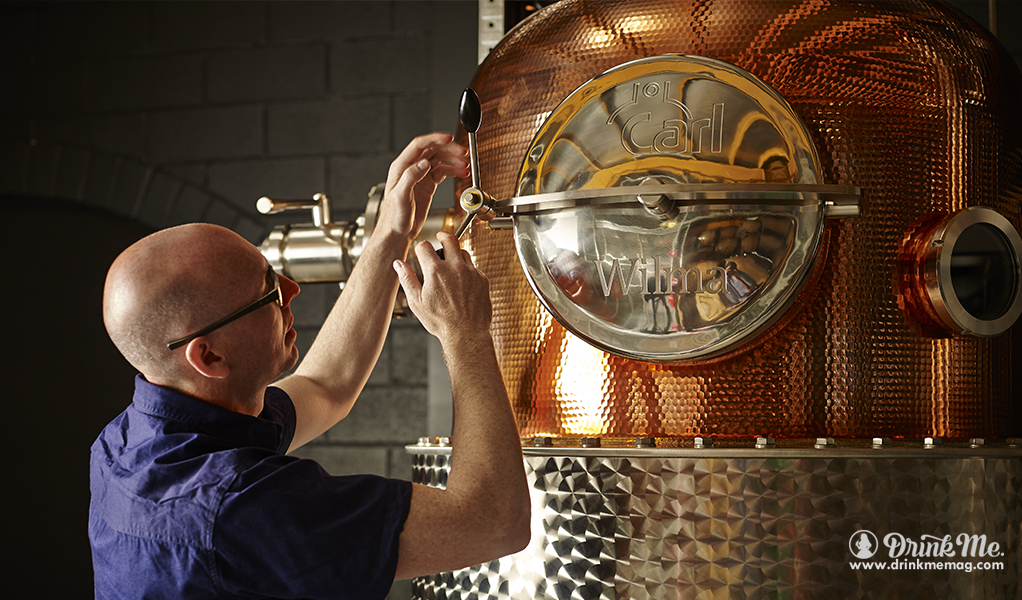 Next on their to-do list was the Barrel Aged and Navy Strength Gins, both delicious, uniquely Australian, and globally award-winning. The Navy Strength, with native Australian finger limes, fresh ginger and turmeric is a bartender's best friend. And then, three great gins in, the guys got properly excited about the creative possibilities of modern Australian gin.
Since they already crafted the bartender's best friend, it was only fitting to release a Bartender Series of gins. By working with world-class bartenders to create gins perfect for a particular drink or flavour profile, they begun the endeavor with their Spiced Negroni Gin. Next up was the Distiller Series of gins, flying Cameron to Spain to make gin love with Wilma's spiritual 'Cousin Vera' at Santamania Destileria in Madrid. And, they even experimented with distilling Christmas puddings and blending the result with a second gin aged in old Muscat barrels to create their dangerously sippable Australian Christmas Gin.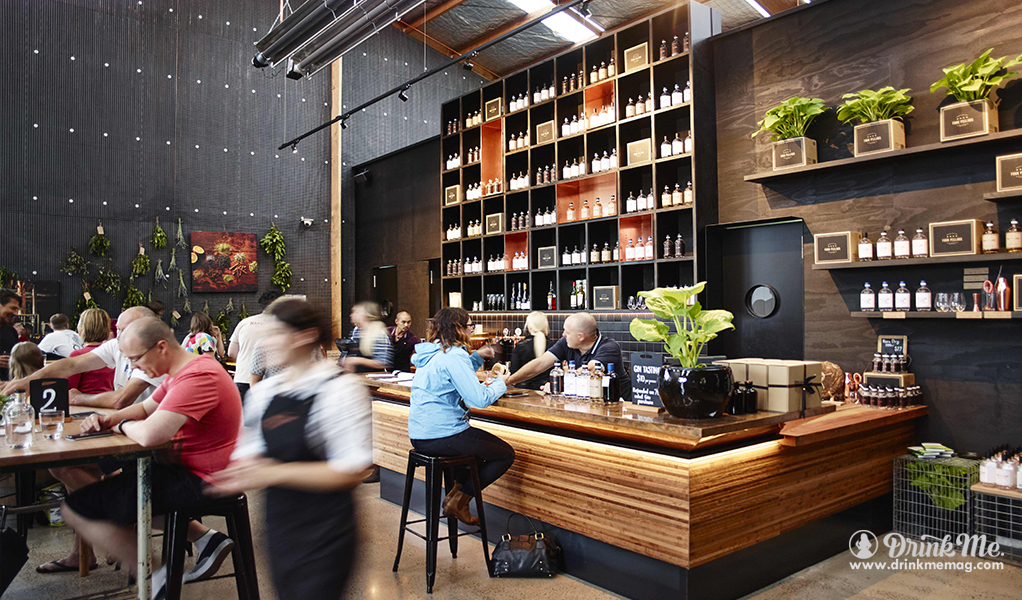 Looking more local, they wondered what would happen if you steeped Yarra Valley shiraz grapes in gin. Bloody Shiraz Gin… that's what! Only released annually in June, the vintage product's deep purple allure combined with a sweet and delicious profile hypnotize all who tried it.
Needing a permanent home, Four Pillars Distillery arose from a big old timber shed just an hour outside of Melbourne in the heart of the glorious Yarra Valley. The distillery houses their collection of three CARL copper pot stills (Wilma, her big sister Jude and the tiny experimental still Eileen), a stack of gin-ageing barrels (both ex-Chardonnay and ex-sherry), and everything else it takes to bottle and label the gins. And, of course, their final touch to the distillery, an epic gin bar.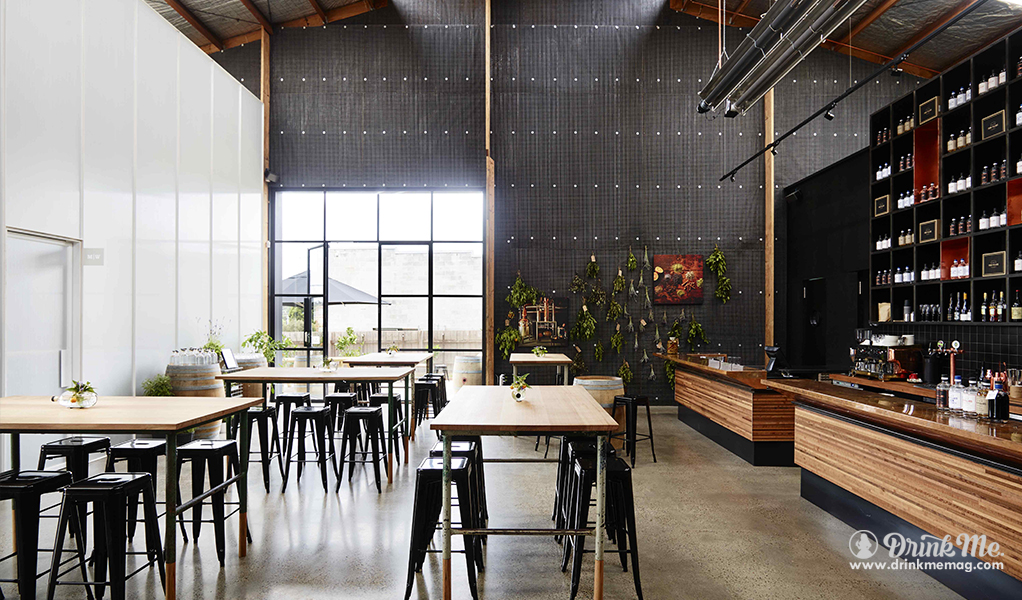 It's here, at home, that Four Pillars constantly explores new ways to distill gin by playing with local, indigenous and global botanicals, and mixing up great new gin cocktails. It's here they are also exploring the by-products of the gin-making process so they waste as little flavor as possible. Used oranges transform into an Orange Marmalade and a Breakfast Negroni, and spent botanicals are fed to pure-bred Berkshire pigs to turn them into #ginpigs which they share with their friends over gin and wine.
Finally, it is here where Cam, Stu, and Matt will continue to share their gins, stories, love of their place, and how lucky they are to be here. They will continue to launch gins to the world so friends across the globe can taste what's possible from their beautiful, unspoilt little corner at the bottom of the world.
Come visit. Or at the very least find a bottle, drink up and dream.