Glenfiddich recently celebrated the release of its experimental single malt whisky, Fire and Cane. Matured in bourbon barrels and finished in Latin rum casks, it's a memorably bold and smoky sweet whisky that warranted the lavish event thrown for its release at San Francisco´s The Lodge in The Regency recently.
Created by Glenfiddich malt master Brian Kinsman, Fire and Cane combines peated and non-peated whisky to produce something that easily appeals to spirit lovers of all kinds. Its release reflected its wide appeal and drew a diverse crowd to The Regency, a fitting venue built by the Scottish Rite as a masonic lodge in 1909, located near downtown San Francisco.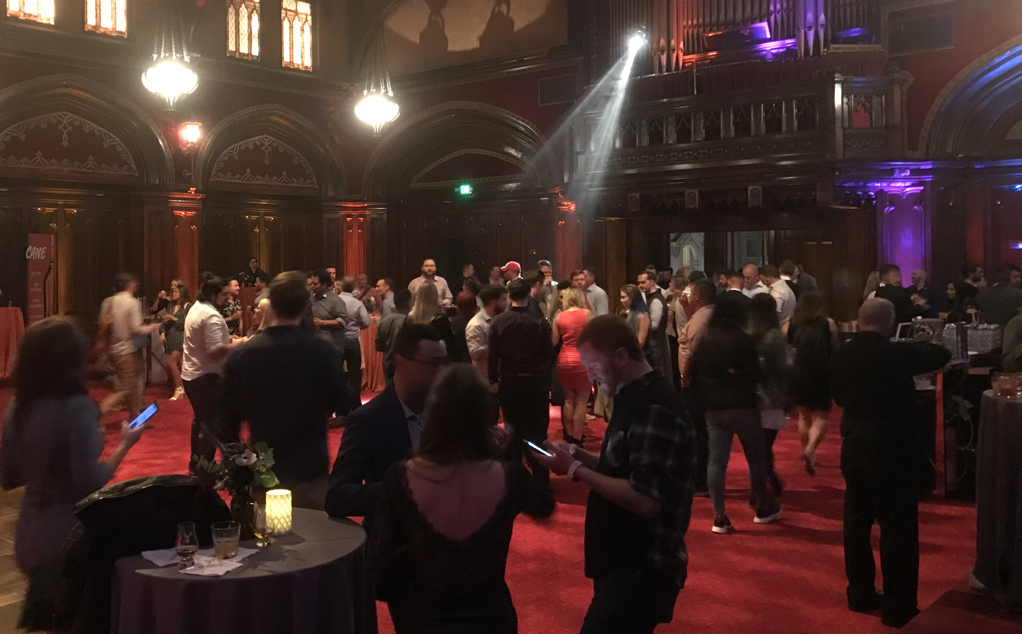 Attentive servers circulated among the crowd with trays of smoked trout and mousse, caramelized short ribs, and upgraded nachos. The whisky was served either neat or in one of two cocktails: The Canebrake Punch highlighted the whisky's "toffee sweetness" and "campfire smokiness" with hibiscus, raspberry, and Earl Grey tea; and my personal favorite, The Wisp and the While, which showcased the whisky's unique balance of flavors with light Drambuie and apple to create a cocktail that was easy to love. Warm, homemade caramel bites for dessert topped off a perfectly tasty evening and left my palate as balanced as the whisky itself.
Fire and Cane is bottled at 43% ABV with a $49.99 SRP. Find it at your local liquor stores as its release continues across the country.