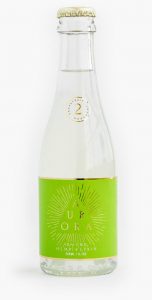 The contemporary popularity of the craft cocktail owes its success to the great distillers and bartenders dedicated in their pursuit to make exceptional drinks that not only stun the palate, but also create a unique experience. Many consumers are empowered with the knowledge and tools to make great cocktails at home, but they will always return to a bar that presents an experience that they cannot receive anywhere else. These vital experiences can be oriented around the physical aesthetic of a given space, but hinge massively on the drinks offered and their desired effects.
Enter Aurora Elixirs, a brand of craft tonics made with natural ingredients and infused with hemp extract and cannabinoids. Tendering a more curated and relaxing way to consume CBD, these elixirs offer a unique, calming effect with no THC that alcohol alone cannot. Perfect alone as a soothing and mildly herbal sipping drink, Aurora Elixirs also work superbly in a cocktail, especially as a mate to a favorite gin. Substituting these elixirs in a house Gin & Tonic not only touts an eye-catching twist on an old favorite but boasts a botanical flavor combination found nowhere else.
Curated for the adventurous cocktail lover, Aurora Elixirs presents a brand that focuses on the transcendent experience of consuminglight doses of CBD in a safe vessel. Truly balanced, these tonics are marketed toward consumers that seek a refined and sensual experience. Available online, Aurora Elixirs are packaged in 6.7 oz. bottles, each containing 15 MG of CBD. Often compared to other craft tonics, these elixirs are typically sold in packages of four at $32.00 USD.