Mrs. Fish in downtown Los Angeles has reopened! With every detail in place, Mrs. Fish welcomes diners and drinkers, locals and tourists alike, to experience modern Japanese cuisine and a robust whisky program in a stunningly designed, art-filled DTLA oasis. Located 15 floors below Perch (same ownership), Mrs. Fish combines food, art from the hottest galleries in Tokyo, and drink to create an unparalleled dining and drinking experience in an immersive environment that is at once Zen-like and provocative.
Enter the room through a discreet door casually marked Mrs. Fish. Make your entrance down a flight of stairs and you are now walking on an elegant, old-world chessboard black and white marble floor fit for royalty.  Everywhere you look there is something visually arresting to catch your attention! Thomas Schoos designed chandeliers hang from the ceiling like beautiful, other-worldly creatures emanating a warm yellow glow that makes everyone look good.
Bleached walnut tables and bars with understated yet exquisite settings of wooden chopsticks, stone chopstick rests, linen napkins, stoneware plates and brass table lamps invite the guests to sit down, relax and stay awhile.
Anchored by a 5500-gallon saltwater ceiling fish tank, the source of Mrs. Fish's playful name, the restaurant unfolds with precision and harmony.  Different nooks for different moods, including two sushi bars, a formal dining room, a lounge, a whisky bar, and a communal dining table, allow and encourage the diner to enjoy and experience Mrs. Fish in many exciting and unexpected ways.
Inspired by Tokyo nights filled with late-night dining and drinking, Mrs. Fish is perfect for everything from an afterwork drink at the bar, a coursed dinner in the dining room, a refined Omakase experience at the five-seat traditional sushi bar, an after-hours, whisky-fueled Nigiri sushi extravaganza in the downstairs lounge, a quick plate of tempura and a beer in the dining room, or the last-drink-of-the-night at one of its many bars. The dining and drinking possibilities are intimate and nuanced, asking the customer to come back and re-experience Mrs. Fish in new ways every time.  Service is professional and welcoming with each guest's satisfaction its number one priority.
What's to Drink?
With an equal focus on the quality, variety and integrity of its beverage program, Mrs. Fish shines in all its liquid libations.  Whether enjoying a non-alcoholic mixed drink, or a carefully chosen wine, beer, sake or shochu, Mrs. Fish features only the best in every category, chosen to complement and enhance its equally quality-driven food menu. Handcrafted cocktails like the Kiyomi Iwai Whiskey, a mixture of Tozai Nigori Sake, lemongrass, lychee and lemon; the Otonano Amasa, a blend of Hanger One Vodka, matcha, calpico, yuzu and green tea; and the Toki High Ball crafted from a specially carbonated high ball machine, are just a few of the standout drinks that help to define this knockout cocktail program.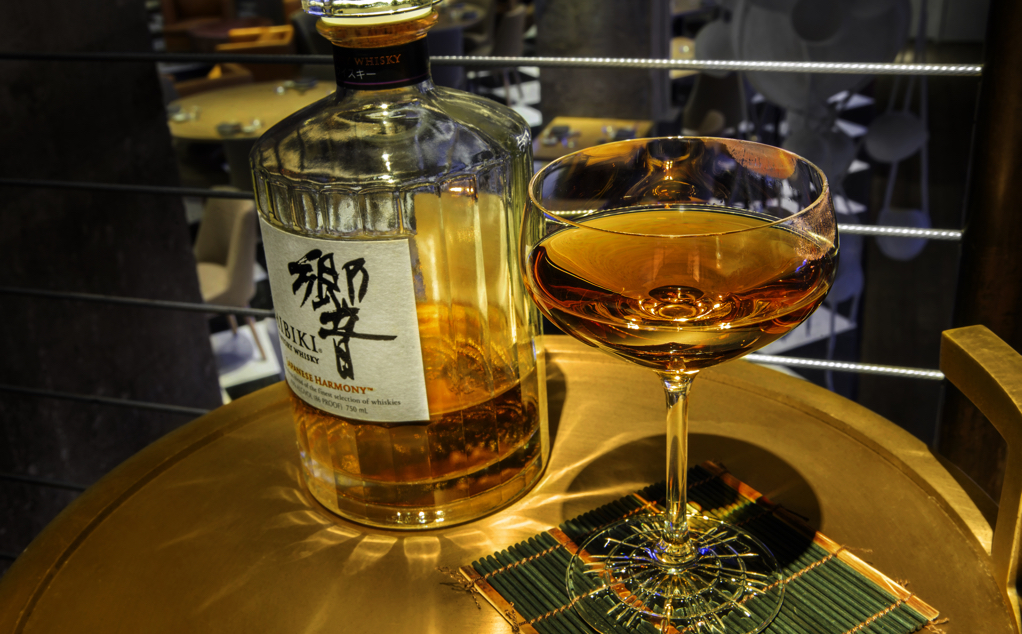 It is a whisky lovers paradise at Mrs. Fish and its collection is fierce. With one look at the paper thin, crystal whisky glasses, it is evident that drinking whisky is taken seriously at Mrs. Fish.  Enjoy your whisky in 1 or 2-oz. pours. Experience rare single malt aged bottles like Komagatake, a 30-year old Ichiro's Malt, Single Cask #708, and 21-year old Hibki.  Whether sipping solo at the bar, or enjoying with friends with food, there is a whisky for every occasion.
The restaurant is located at 448 South Hill Street, Los Angeles, CA and will be open for dinner service Tuesday through Thursday from 5:30 pm until 11:00 PM and on Fridays and Saturdays from 5:30 p.m. until 1:15 a.m.