Costco's Wine Advent Calendar is quickly becoming as synonymous as Costco's iconic hot dogs. With the Christmas season fast approaching, Costco is ready to go with their sensationally successful cult favorite Wine Advent Calendar now in stores. The Wine Advent Calendar has become the standard bearer gift item for the Christmas season and Costco is smartly holding firm on the inflation busting $99.99 pricing, but get them fast as they will sell out quickly.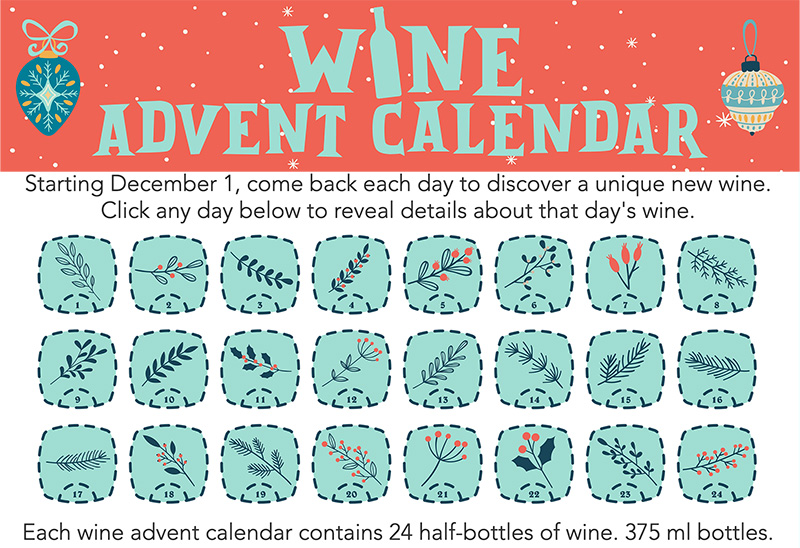 Each Wine Advent Calendar contains 24, 375 ml half-bottles, beautifully packaged for the holiday season with delicious and unique wine selections from around the world. This year, the hand-picked selections include wines from traditional regions in Italy, France, Portugal, Spain, South Africa and a host of boutique and rare selections from Luxeumborg, and the quickly growing Eastern European wine producing countries of Hungary, Bulgaria, Georgia, Moldova, and North Macedonia with several new varietal lineups that you have probably never experienced before. Have you ever heard of or even tried Portuguese Fernão Pires white wine? Neither have we!
With word just breaking that the Wine Advent Calendar is back in stores now, we expect a run on sales, making it a major threat to sell out, so don't wait too long and get yours for your family and friends while you still can. Happy hunting.