New Zealand Wine are celebrating Sauvignon Blanc Week. At Drink Me, we're never one to miss out on the party, so we're bringing you our top picks of the best Marlborough SB you can find in the UK for less than £10.
There is a whopping 18k hectares of Sauvignon Blanc planted in Marlborough. That equates to almost two thirds of all vine plantings in New Zealand. It really is a huge wine-producing region. Compare it to something as exclusive as Northern Rhone Syrah at 3k and it seems colossal, but even when comparing it to another new world giant like Mendoza Malbec at 20k, it tells you just how important the variety is.
Situated at the Northern-most peak of the South Islands, the conditions there are unique and some would say perfect for Sauvignon Blanc. The combination of cool climate, high sunshine and low rainfall combined with fertile, free-draining soil produces incredibly vivid wines. None more vivid and vibrant than the instantly recognisable Sauvignon Blanc.
There are some brilliant premium producers with global reputation for superb SB – Seresin, Cloudy Bay, Te Where Ra, Greywacke, Framingham to name but a few. The focus for our tasting was to benchmark entry-level offerings, so the criteria was less than £10, 2014 vintage and readily available in the UK.
We brought together a panel of 8 in a blind tasting environment, bagging up all the bottles to ensure identity was thoroughly concealed. We sipped and spat through a long flight of Marlborough. It was a sensory overload, and the gums took a few hours to recover! Bottles were scored by each taster and below are the top 10 picks from the tasting in descending order.

As you may expect, there was a lot of parallels between the offerings. It goes without saying that gooseberry, grapefruit and grassy notes were present across most. In the tasting notes below I've pinpointed the unique qualities, and things we discussed that separated the wines. I've also given a bit of background about each wine.
Bill & Claudia Small are a husband and wife team (hence Small & Small) who produce exclusively for Naked Wines. Thanks to the crowd funding investment model they were able to make their first vintage in 2010, and have been going from strength-to-strength ever since. They are, by some margin, the smallest of the producers who we tasted, and that boutique-like quality made it stand out from the crowd. There was a slight bit of frizz lifting the pure flavours. It had the vibrant concentrated style, but it wasn't relentless with it. Tempered acidity provided a great balance.  There was a silky smooth mouth feel and very long finish that urges you to take another sip. Just a really well balanced wine that felt like a boutique offering. This was the unanimous favourite, scoring at least 4 for all tasters.
It's fair to say that Peter Yealand's visionary step to plant vineyards in Awatere Valley in the late 90's, was a good one. These days the super-sustainable winery is the largest privately-owned estate in New Zealand, and they were recently awarded New Zealand Wine Producer of the Year at the 2014 IWSC awards. This wine is bottled under the Sainsbury's Taste the Difference label which has a reputation for being a reliable indication of solid, well-made wines. This was a great example of how Marlborough is changing and evolving. A limey, flavoursome, well-structured wine. There was some flavour development present, and a mineral complexity that others lacked. Extremely moreish.
The Ned is a comparatively new label to UK shores. It's grown a sizable popularity in the last few years. It is reportedly Majestic's single biggest selling wine. The man behind the wine is Brent Marris. As winemaker at Oyster Bay (#6 on our list) he oversaw a large growth in the brand before setting up Marisco Vineyards who produce The Ned. The vineyard now spans 260 hectares. This was amongst the greenest of the flight. Definitely not in a Loire way as it retains the tropical notes, but these come secondary. The resulting wine is a real lip smacker with lasting zing and nettly complexity. Very drinkable and understandably popular.
Brancott (then called Montana) were the first to plant a commercial vineyard in Marlborough in 1973, and have been a pioneering force ever since their first vintage of Marlborough SB in 1979. They're a commercial giant with a globally recognized label and worldwide distribution. They produce more bottled wine than any other NZ brand. It's parent company Pernod Ricard also own Jacobs Creek and Campo Viejo which gives a sense of their status. This was an undeniable crowd pleaser. A very forward and generous wine with the tropicality dialed right up. Lot's of guava and a touch of pineapple partnering the punch of gooseberry. A lasting finish. The quintessential taste of Marlborough SB.
Tikohi is a UK-targeted brand made exclusively for Laithwaite's by the Rose Family Estate who have been making Sauvignon Blanc in the Wairau Valley since 1991, and today have 255ha of SB planted. Founder Phil Rose is one of only four people to be given a lifetime achievement award by Marlborough Winegrowers association. This was the customary bottle in a blind tasting that catches someone off guard. Before the tasting, a few people said they'd tasted it previously and had low expectations, so the reveal prompted some surprised faces. This wine had good persistency and a lengthily zingy finish. The flavour profile was quite tall and expansive with some interesting dried herb complexity going on. Quite strong citrus backbone, owing to the close proximity to the Wairau River.
Oyster Bay isn't a wine you'll see in New Zealand; it's the export label of the parent winery Delegat who bought out struggling Oyster Bay in 2010 and turned it into the internationally acclaimed brand it is today. Although a huge producer today, Nobilo has noble roots dating back to the 30's when the winery was founded by Nikola Nobilo, a multi-generation winemaker who fled Croatia before the start of World War 2.
Oyster Bay and Nobillo shared more than just ranking at the tasting. They followed one another and were remarkably similar, to the point they could be the same wine. Although their sharpness and vibrancy could never be described as lacking character, on a Marlborough scale they felt quite formulaic and safe. The flavours were bursting and they ticked all the boxes but we struggled to find many special qualities to talk about. The Nobilo tasted a little sweeter, with the 5.5g residual sugar showing itself. These are both tried and tested wine with impressive consistency, identity and selling power.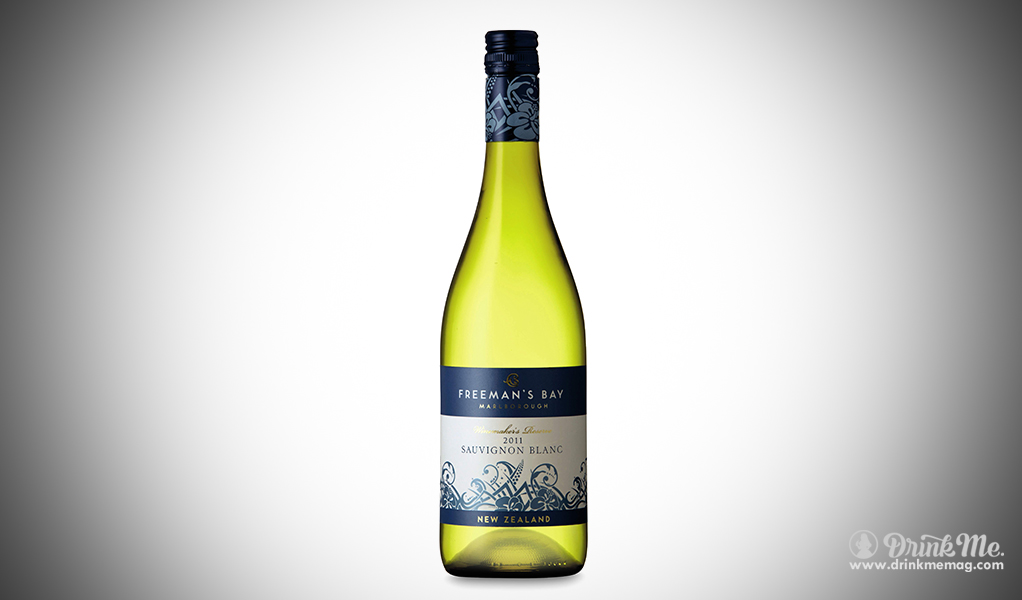 Matua lays claim to producing New Zealands first ever Sauvignon Blanc. Founders Bill and Ross Spence planted it in 1969 and bottled it in 1974, way before Marlborough SB became a craze. These days they're owned by the global powerhouse Beringer and their teal coloured label is well-recognised the world over. This was sharper than most, with grapefruit taking centre stage. The flavours came and went quickly. Someone came up with the analogy that it was like an American Football match. Lots of immediate action at the whistle, then lots of waiting around and wondering what happened. It was certainly tasty, but it left us wanting more from it.
Aldi have a growing reputation of finding and supplying palatable wine that challenge pre-conceptions about the quality of budget-priced wines. I've been pleasantly surprised on a number of occasions. It's worth noting that at £5.89, this was the lowest priced of the flight. I was hoping it would perform above its price point, but unfortunately it lacked the punch and character alongside the others. It had an exciting nose that promised more than the palate delivered. It was short of concentration, even with big sips.
Villa Maria is another New Zealand winery steeped with history. George Fistonich is famous for receiving New Zealand's first knighthood for services to the wine industry. Of course, he's also famous for founding Villa Maria over 60 years ago. Villa Maria has a solid reputation, and the premium offerings are a big step up from this. During the tasting this didn't really get out of the blocks. The nose was quiet, and could have been mistaken for a Chilean SB. There were some punchy flavours, but it felt somewhat disjointed and lacked the identity, burst and balance of the others.