Photo Credit: Colin Hampden-White
North of Inverness, beyond the Black Isle, up on the Dornoch Firth there are two distilleries. The first produces one of the world's best-known and bestselling single malt distilleries: Glenmorangie.
A few miles further lies a smaller, lesser-known distillery with a very different ethos. The house of Glenmorangie experiments a lot, has many non-age statement whiskies and a huge production reaching all corners of the globe. Balblair is exclusively vintage-led, has a small production with only two stills and primarily uses sherry and bourbon maturations with no finishes. It too is found in all corners of the globe, just not in quite the same numbers.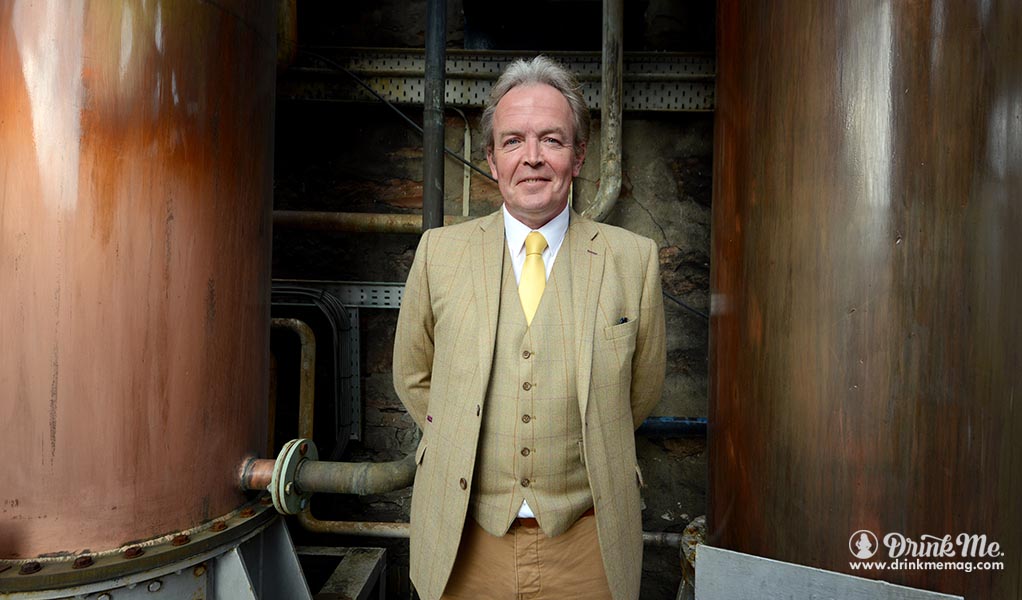 Photo Credit: Colin Hampden-White
Over the last few years, Balblair has been spreading its wings. Global duty free is Balblair's most important market and this is where they supply the majority of their stock. By so doing, this previously little-known distillery has speeded up a wider recognition of their product.
One of the main reasons for this appreciation is simple: the quality of the whisky. John Macdonald, distillery manager since August 2006, personally chooses the casks from each vintage that will be married together and released as single malt. The current vintages on release are from 2003, 2004 (exclusive to travel retail), 2005, 1999 (of which the first release was exclusive to travel retail), 1990, 1983 and 1969.
The distillery itself is very traditional and exceptionally picturesque. Surrounded by old warehouses, its pagoda nestled below a distinctive smoke stack, it is a distillery difficult to forget. There are plenty of old touches maintained, such as the pillar-box red fire bell still attached to the wall.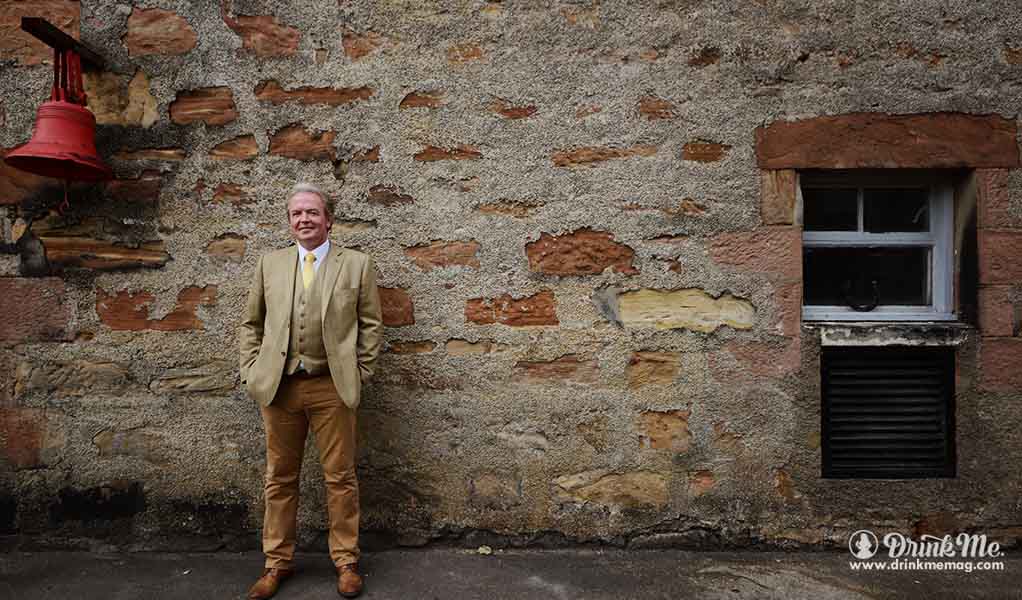 Photo Credit: Colin Hampden-White
John chooses casks which bring the family together. For example, for consistency of flavour the 2003 and 1983 vintages were aged in American oak, ex-bourbon barrels. Although distilled twenty years apart, both display characteristic citrus fruits, apricots and honey aromas and have full-bodied palates.  Notes of oranges and spice join the flavours displayed by the nose. They are both bottled at 46%.
To add further complexity to the 1999 and 1990 vintages, some Spanish oak sherry butts used alongside the American oak, ex-bourbon barrels that are employed across the range for the aging process. This mixture still allowed the distillery character of honey, green apples and citrus to come through, but added a sweetness and spiciness to the palate.
John chose barrels of the 1969 that would be consistent with the main character of the spirit, but at a lower ABV of 41.4%, would put across the quality of the new make spirit and distillation process. John said he wanted to show how their new make spirit can last a long time in cask and still be consistent, adding: "All our vintages show the distillery character".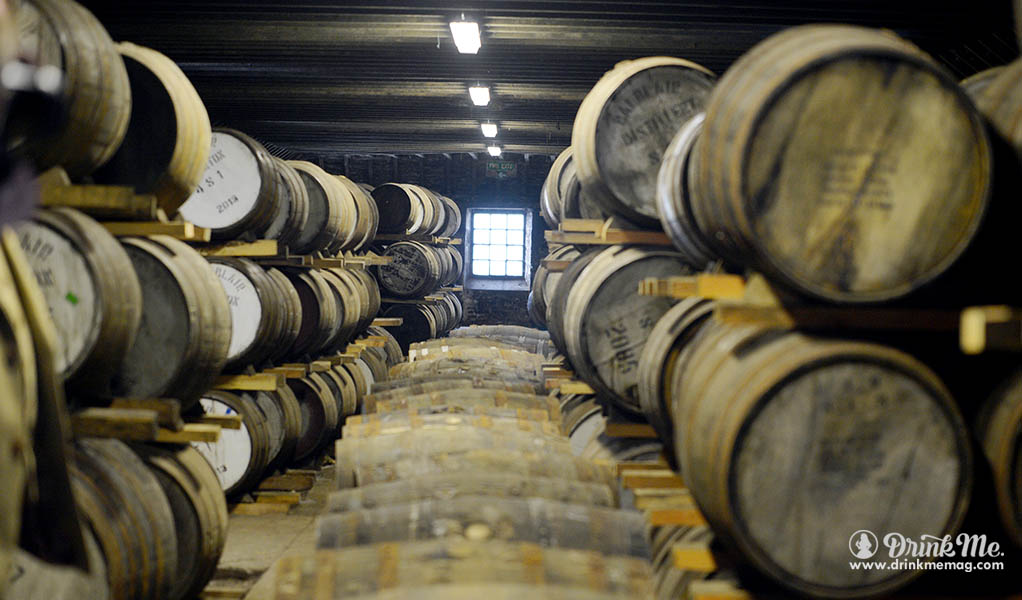 Photo Credit: Colin Hampden-White
The distillery was originally founded in 1790 and was rebuilt by architect Charles Doig in 1895 to be closer to the Edderton Railway Station which was on the Inverness and Ross-Shire railway line. Although there was a new water source close to this new manifestation of the distillery, it was discounted as the original water source – the Ault Dearg burn – was so good. The same water source is used today. When John first became manager, he walked the six miles from the source to the distillery. Drinking from the burn on the way, he noted that although much of Scotland's water is soft and pure, this water seemed to be particularly so. Not the easiest of walks, John said "I was ripped to shreds; there was a lot of thick gorse on the way making it heavy and hot going, so the water was much needed".
The founder of the distillery, John Ross, ran Balblair alone until his son, Andrew, joined him in 1824. The Ross family continued to run the distillery for the next seventy years until the tenancy was taken over by Alexander Cowan in 1894. The freehold was finally bought in 1948 by Robert Cumming who expanded the distillery to increase production.  He ran the distillery until 1970 when he retired and it was sold to Hiram Walker, who in his turn in 1996, sold it to Inver House Distillers Limited, the present day owners.
Manager John Macdonald has had a long history working in distilleries. He started his career as a warehouseman a few miles away at Glenmorangie then became a mill-man and later a mash man.  With this, he had the full range of experience needed to climb the ladder further and became assistant manager at Glenmorangie before his appointment as manager of Balblair.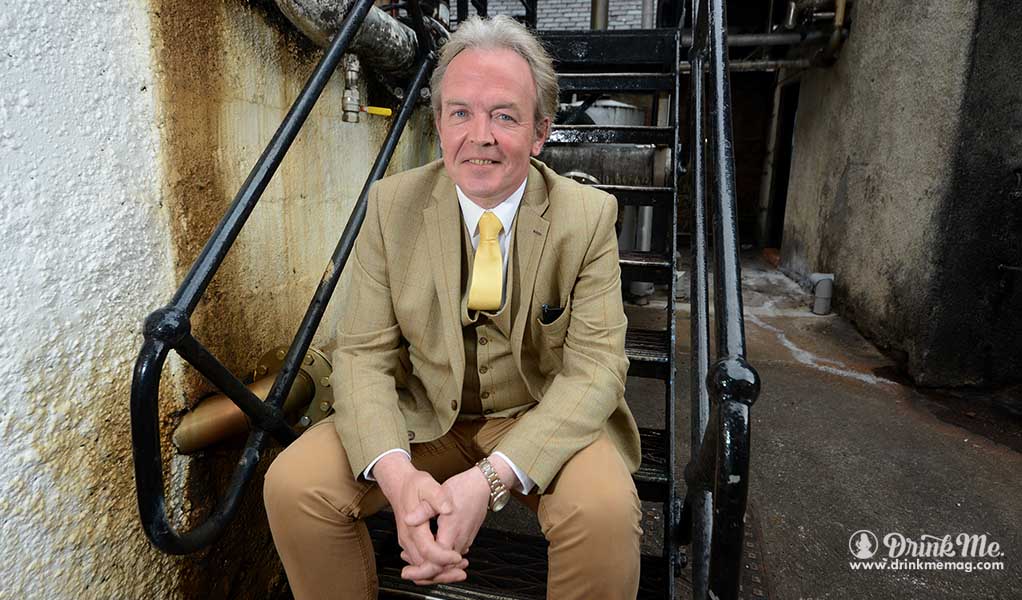 Photo Credit: Colin Hampden-White
When asked about a life in whisky he replied "I consider myself very lucky to be in this industry. Whisky is my work, but also my passion. Everyone talks and shares information. It has always been my drink of choice and that will never change."
They distil for nearly fifty weeks of the year – almost constant production – and it was John who oversaw this step up in production. He continues to be ambitious for Balblair and says: "We've still plenty of capacity for growth, if we manage it carefully".