Globally-renowned architect David Manica is obsessed with sight lines. As the creative force behind some of the world's foremost sports stadiums and public spaces, including Wembley in London, Mercedes-Benz Arena in Shanghai, and most recently, the new homes of the Warriors in San Francisco and the Raiders in Las Vegas, he is known for opening up space and maximizing the view from every seat. He also appreciates a fine cocktail. Inspired by his travels, Manica opened The Monarch last summer, his first cocktail bar located in the West Plaza district of Kansas City. The Monarch combines beauty, form and function, all in the service of delivering world-class cocktails, unforgettable design, and ultimately, a very good time.
Manica shared some recent lessons on how he brought his vision for a cocktail bar to life. First, he started by opening up the view. There is no back bar lined with bottles, in favor of a center bar that serves as a stunning focal point in the main room. As an architect this made perfect sense, but bartenders have come to rely on reaching behind for all those bottles. The design solution lies below. Bar Manager Brock Schulte and his talented team work from an ingenious shelf just under the bar top that allows them to reach discreetly for their bottles, tools and tinctures, while leaving the view across the bar open. Behind the scenes another team works from a second staging area, keeping the drinks flowing.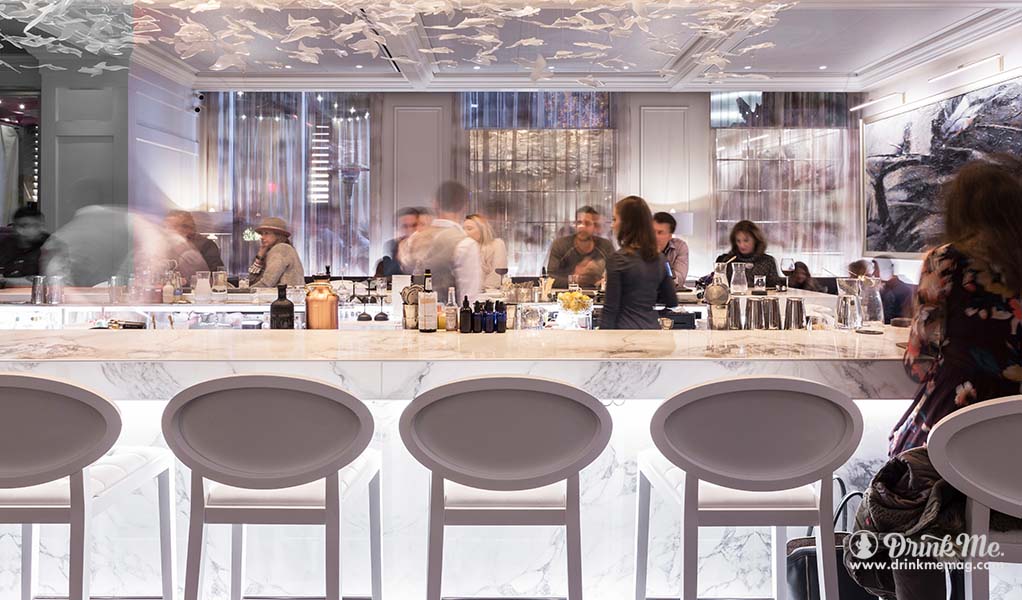 Beyond the main bar, Manica designed the Parlour Room as a special, by invitation-only space that lies in its own private retreat, complete with a custom bar menu. Finally, for outdoor entertainment, the Monarch Patio is often the most popular seating in the house, with cocktails served in a chic, al fresco lounge. Throughout The Monarch Manica has kept the design touch as light, airy and ephemeral as the namesake butterfly known for global migration and beauty. The Monarch is as stunning as any arena – and the sight lines are perfect.