Located in what New York Magazine once called "New York's most fashionable neighborhood" lies The McKittrick Hotel. Like any great NYC establishment, The McKittrick Hotel stood long before anyone knew about it – or even before anyone could enter. Completed in 1939, The McKittrick Hotel was intended to be NYC's finest and most decadent luxury hotel of its time. Six weeks before opening and two days before the outbreak of World War II, the hotel was condemned and permanently sealed from the public. Until now.
Let the elevator located on the streets of Meatpacking District whisk you away to the seasonal The Club Car of The McKittrick Hotel, which is open until Labor Day. Headed by Chefs Lee Hanson and Riad Nasr, former executive chefs of Balthazar and Minetta Tavern, The Club Car is a full service dining experience, which turns into a late-night dance speakeasy following dinner service. Choose to dine in the spacious dining room, an intimate train club car, complete with curtains and exclusive speakers in each car for the ultimate private dining experience, or the bar, which provides a welcoming vibe after the trek to Meatpacking.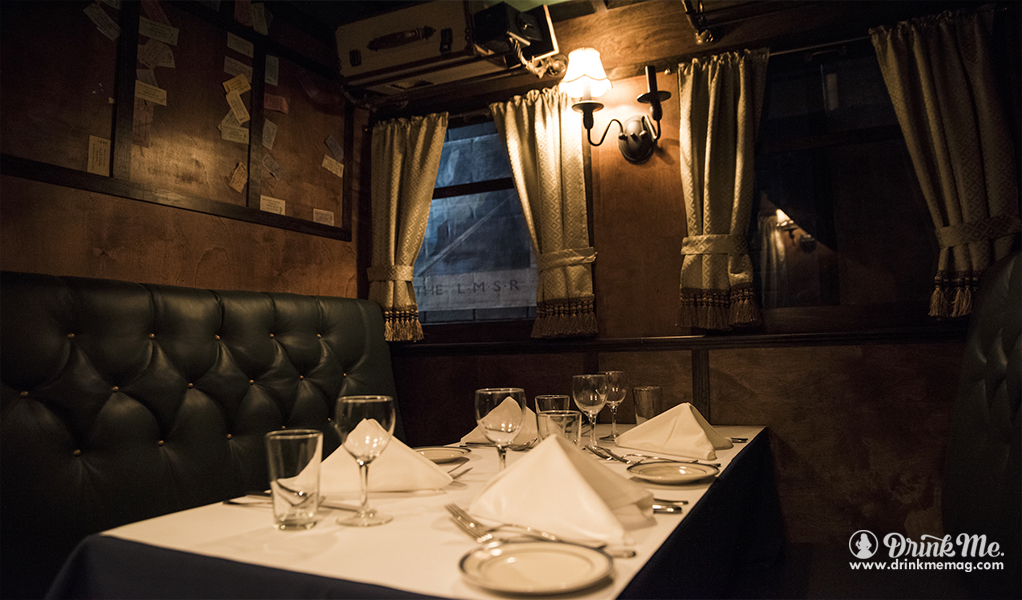 Photo Credit: Jenny Anderson
Chefs Hanson and Nasr make their public New York restaurant debut with a prix-fixe surf-and-turf menu that combines their extensive French technique and chophouse expertise with a New Orleans spirit of excess and accessibility. When dining in The Club Car, the centerpiece of the three-course prixe fix meal is a dry-aged boneless ribeye topped with one of four decadent seafood offerings.  For the time-starved visitors, we suggest grabbing a seat at the bar. The exclusive bar menu is anything but dull with Steak Frites and 1/2 Lobster Frites – we suggest the Steak Frites, which is served with an expertly-crafted Béarnaise sauce. The dishes prove perfect for those looking for a lighter meal, or a quick pre-show dinner before attending Sleep No More, the silent Shakespearean experience also located in The McKittrick Hotel.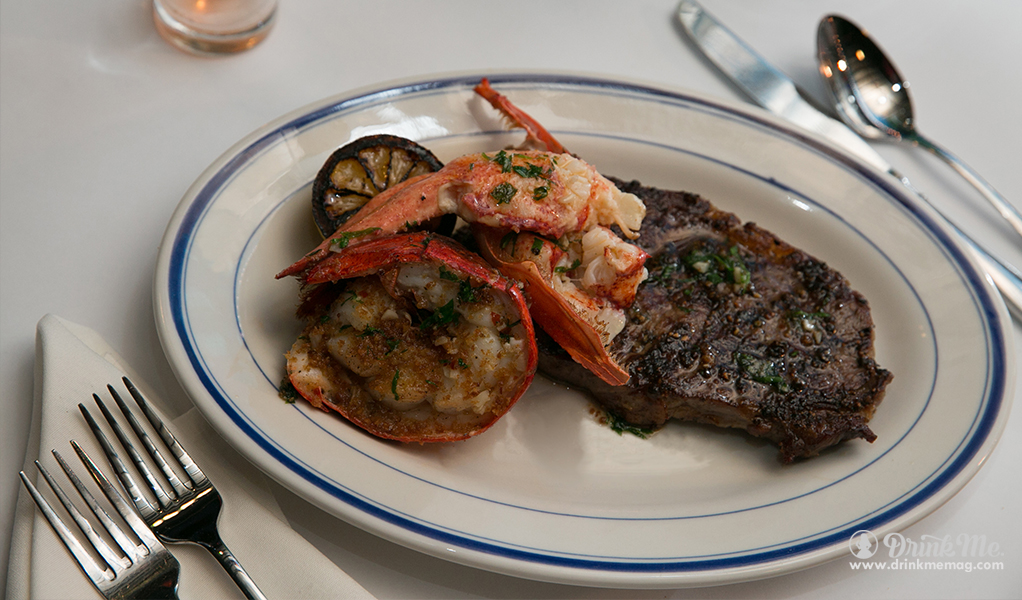 Photo Credit: Conor Harrigan
And, last but not least, the cocktails. To pair with the menu, a selection of classic cocktails with a seasonal twist are offered alongside The McKittrick Hotel's international wine, beer, and spirit list. The (he insists unofficial) head barman whipped up unique and palate pleasing cocktails with not only ingenuity, but excellent execution. The Sleep No More #2 with Smith & Cross rum, Mezcal, Campari, pineapple, Amontillado, lime and walnut bitters will delight your sweeter tastebuds without uncomfortable overwhelming sensation, while the Camisa Negra reminds one that black is indeed back with activated charcoal-infused Bourbon, Amaro CioCiaro, vermouth and bitters. Don't worry – the cocktail is expertly made so the charcoal doesn't add flavor, but rather an attractive shine. Ready your camera before sipping the Camisa Negra and swirl the cocktail to activate a sparkling glimmer to the cocktail that will make your followers jealous they didn't join you for an evening at The Club Car. Macho men – you've been warned: the Camisa Negra is served with edible glitter hearts.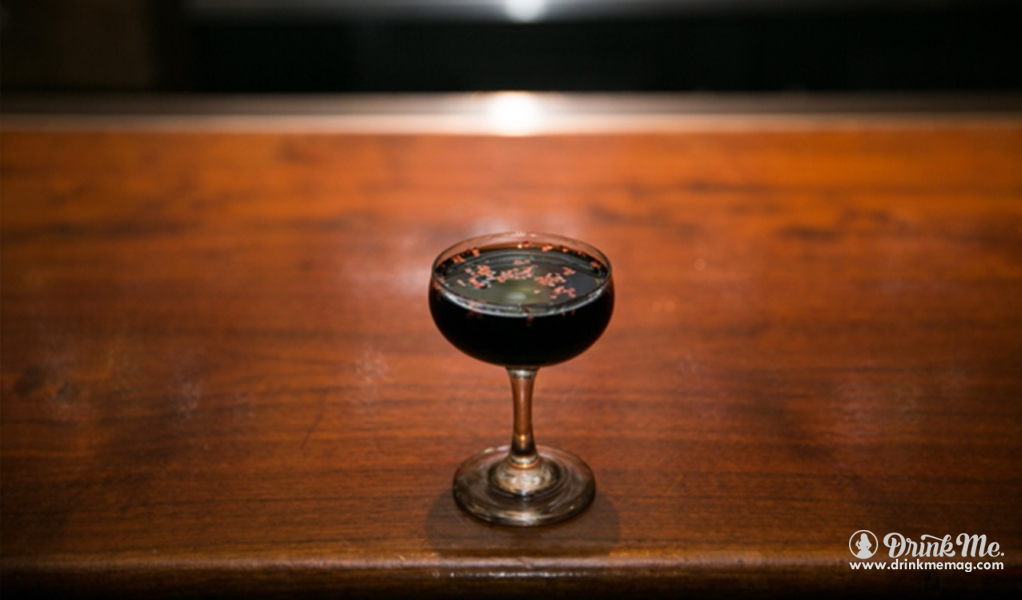 Following dinner, The Club Car features live music by house band Bassey and The Heathens on Saturdays and regulars Shirley House on Fridays.
The Club Car is open through September for dinner service Thursday, Friday, and Saturday from 6 to 11 p.m., and offers live music Friday and Saturday nights after dinner.  Visit www.mckittrickhotel.com or call 212-564-1662 for reservations and additional information.