Photo credit: Tom Moggach
Natural Wine is not new; it's been around since, well, since the beginning of wine. Strictly natural wines are farmed organically, bio-dynamically and created without adding or removing anything in the process. They do not have additives and intervention in the fermentation process is minimal. It's makers claim that the reduction in sulphites leaves the fruit to more readily come to the fore in terms of flavour, creates a healthier product for the consumer while fewer pesticides mean a safer product for the environment. However, because fermentation and preservative controls have been removed, natural wines can also be less stable thereby challenging the consistency of the product. This instability makes it difficult for large-scale wine producers to assure quality in quantity for a discerning public without cellar intervention, but that is beginning to change.
At the RAW Wine fair in London, attendees sampled natural wines from some 130 makers from 19 different countries. There were varying degrees of skill craft and maturity but there were many real contenders too. RAW Wine founder, Isabelle Legeron (France's only female Master of Wine), has been a champion of natural wines and biodynamic farming practices for decades. She has hosted a wine TV programme, has written a book about natural wines, consults for some of the hottest restaurants in London and only drinks natural wines. Her counsel and dedication has played a significant role in the promotion and adoption of the natural wine movement.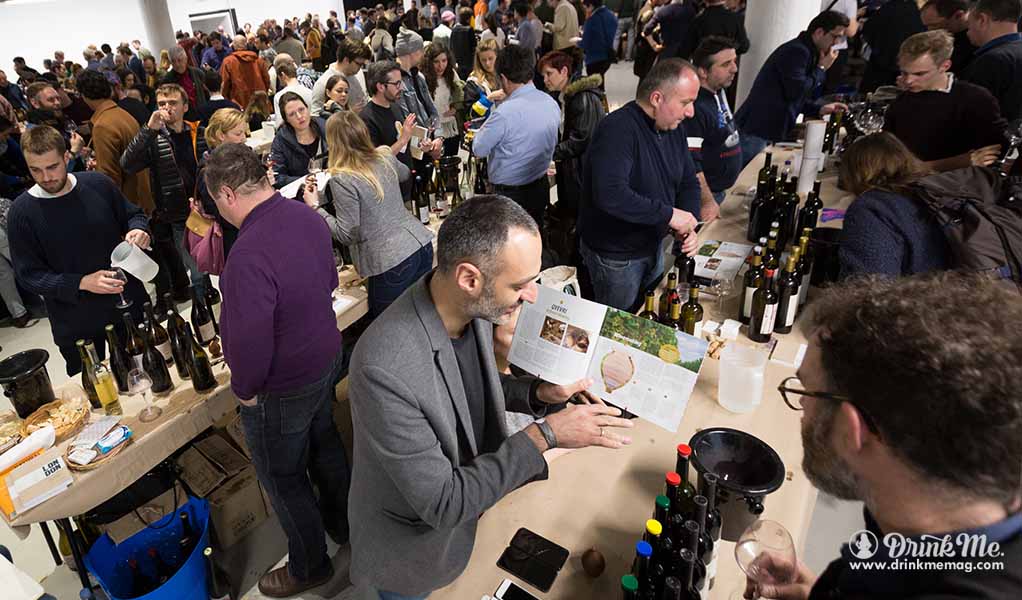 Photo credit: Tom Moggach
What was striking about the RAW Wine fair was the average age of the attendees. Many were young, fashionable, hipster or tech types looking like they just got off the Northern Line from Shoreditch. Millennials are often self-described Foodies using Instagram, Facebook and Twitter to share snaps of a good meal or taking to Vivino to 'share' a favourite bottle of wine with other wine loving 'followers' and friends. This generation is more entrepreneurial than ever before. They are also deeply concerned about animal welfare, the environment, plastics in the ocean and food provenance. So, it's no surprise to see the growing interest in natural wines among Millennials (and by conversion, their parents) as it becomes less of a trend and more of a movement.
As regard for the planet and personal health and well being continue to matter more and natural wines continue to mature and develop to meet the consumer tastes, like they have done over the past decade, you'll certainly find more and more people turning to it. Provided they have the choice from retail and online merchants. Look for RAW Wine Berlin (in May), and NYC and Los Angeles (in November).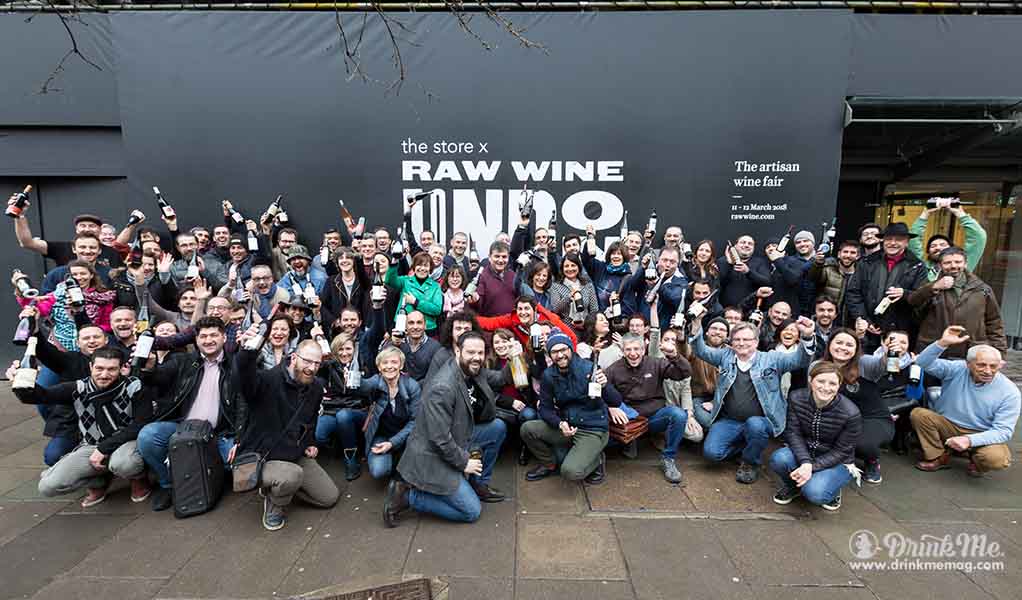 Photo credit: Tom Moggach
In full disclosure, not all 350+ wines were tasted on the day, but, here are my picks:
WHITE
2014 Riberach – Synthèse, Côtes Catalanes, France
Grenache Blanc, Carrignan & Macabeu, supple, fresh, elegant.
2017 Pares Balta – Xarello Amphora Roja, Penedes, Spain
Xarello (100%), complex, fresh clean citrus flavours with mild salinity and hints of toasted almonds, fermented in amphorae.
2013 Valdonica – Ballarino, Tuscano, Italy
Vermentino (100%), flinty, citrus & vanilla flavours, complex yet easy to drink.
2016 Domaine des Enfants – Tabula Rasa, Cotes Catalanes, France
Grenach Gris, Grenache Blanc, Carignan & Macabeu blend, peachy white fruit flavours, silky salinity.
2016 Waters & Banks – Haywire, Okanagan Valley, Canada
Sauvingnon Blanc, flavours of gooseberries, citrus and grass flavours, crisp, clean, zesty yet creamy, fermented in concrete.
2016 Seresin – Sauvignon Blanc, Marlborough, New Zealand
Sauvignon Blanc + Semillon (5%), distinct, crisp ripe melon, passion fruit grass and citrus flavours, elegant and lively
RED
2015 Riberach – Hypothèse, Côtes Catalanes, France
Carignan (100%), deep dark fruit flavour, polished tannins, spiced finish.
2009 Valdonica – Arnaio, Tuscano, Italy
Sangiovese (95%) + Ciliegiolo (5%), dark cherries and rosemary flavours, light tannins
2012 Gratavinum – del Coster, Priorat, Spain
Carignan (100%), complex, earthy, ripe blackberries flavours, velvety tannins with some smoke and spice on the lovely long finish.
2011 Gratavinum – GV5, Priorat, Spain
Carrignan and Grenache balanced, blackberry and plum flavours, luxurious tannins with hints of vanilla on the long finish.
2014 Domaine des Enfants – Suis L'Etiole, Cote Catalanes, France
Grenache (Lledaner Palut), rich and intense, black cherry flavours, hints of leather with soft spices on the finish.