Novo Fogo Brazilian cachaça is a producer that handcrafts its spirits at its zero-waste distillery at the edge of the Atlantic Forest in Brazil's southern state of Paraná. 
Novo Fogo Silver Cachaça
The purest representation of USDA-certified 100% organic sugarcane, Novo Fogo's Silver Cachaça from Southern Brazil, proves that terroir matters. Banana on the nose, and on first intake. Quickly followed by wonderful sea-salt, this  feels immediately tropical, happy, celebratory. Round mouth feel with a subtle sweet finish. This cachaça is rested in chemically-inert stainless steel tanks for one year to smoothen it without changing its flavor.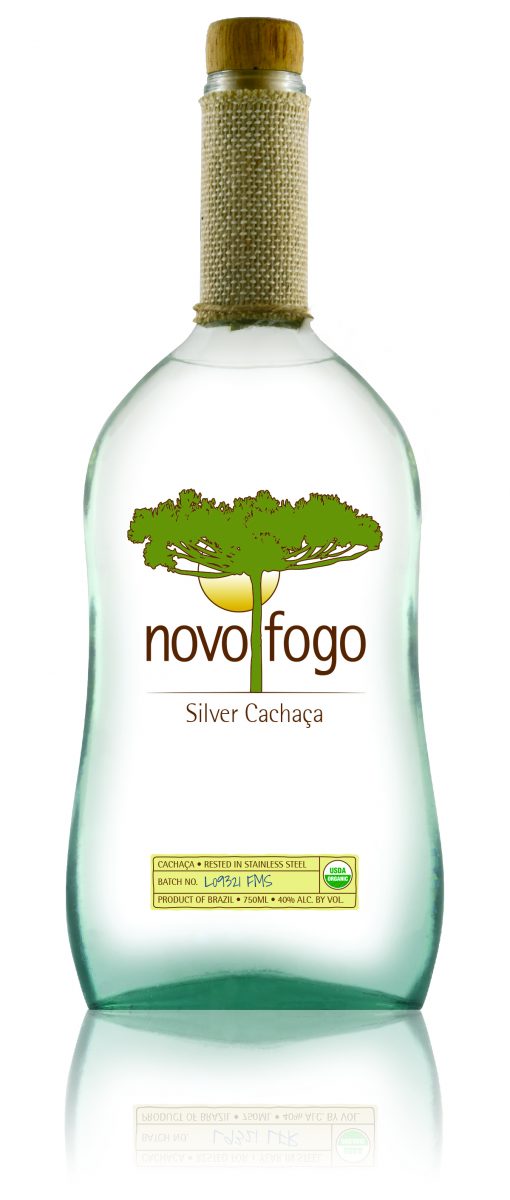 Novo Fogo Chameleon
Aged for one year in repurposed American oak barrels. Hazelnut and spice on the nose culminates in juicy, sweet citrus notes. Gentle clove on the aftertaste. Toasty in the aftertaste. Strong structure for the most adventurous cocktails.

Novo Fogo Barrel-Aged Cachaça
This organic cachaça distillate is aged in 53-gallon American oak bourbon barrels that have been taken apart, sanded, and re-toasted. 
Banana on the nose mixed with cinnamon spice and black pepper. Smooth and sweet on first intake. After sitting for a while, there's creamy vanilla on the nose and midpalate. Sensed some chocolate at the very end. Multi-layered, very welcoming.

Novo Fogo Tanager
The Tanager expression is aged in repurposed oak barrels and finish it in casks of arariba (Brazilian zebrawood) for a natural red color and a distinctive mountain earthiness. 
Wonderful amber color. This can be a new holiday favorite. Cinnamon, marzipan, and salty sweetness on the nose. Lots of activity on the back-palate, marzipan returns on the aftertaste. A tad overly stringent on first intake but otherwise smooth and a keeper to have on hand for sipping or cocktails.