Aperol originated in Padua, Italy and while it was originally created in 1919, it did not become successful until after World War II. This Italian aperitif is made of bitter orange, gentian, rhubarb, and cinchona. In 2007, Wine Enthusiast rated Aperol in its 90-95 point category, along with receiving double gold medals at the 2010 and 2012 San Francisco World Spirits Competition. This bright orange colored aperitif has a magical infusion of sweet and bitter oranges along with a brilliant mix of herbs and roots, with low alcohol content.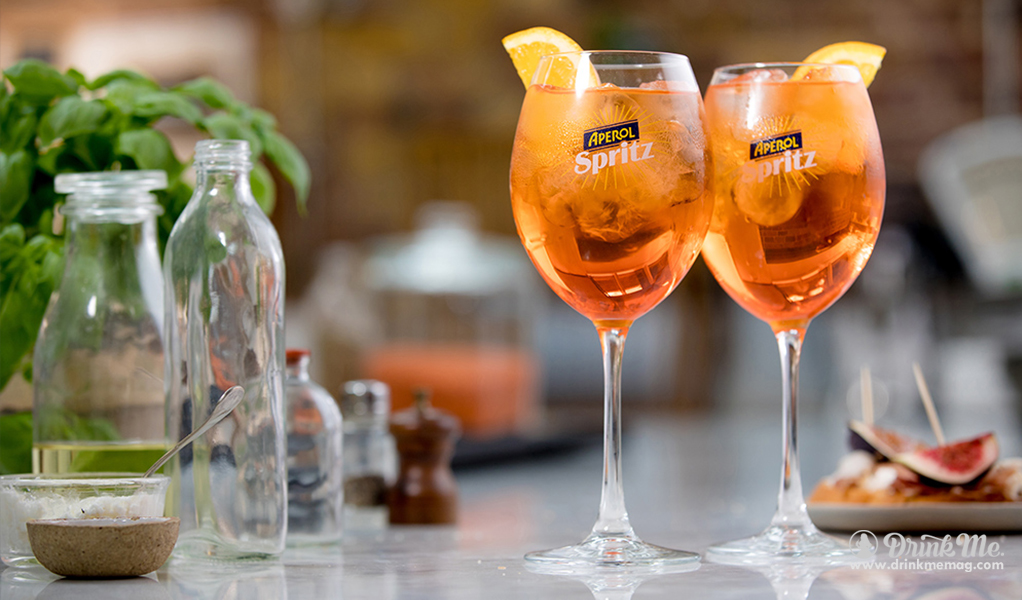 Aperol Spritz is known to be the most widespread and commonly drunk aperitif in Italy. This traditional icebreaker is a symbol of a lively atmosphere. Traditionally served in a wine glass with Aperol, Prosecco, soda water, a slice of orange, and several ice cubes. Propose a toast to this popular ritual today!
APEROL SPRITZ RECIPE
What you need –
A bottle of chilled Prosecco
A bottle of Aperol
Soda, served from a syphon or chilled bottle
Tall balloon or wine glasses
Ice cubes
Slices of orange
How to make the perfect serve –
1.Fill the glasses generously with cubed ice
2.First pour 3 Parts of Prosecco (75ml) over the ice
3.Then, pour 2Parts Aperol (50ml) into each glass in a circular movement
4.Finish with a dash of Soda (25ml)
5.Garnish with a slice of orange.