March is a time of freshness and newness in Sonoma County, where a highly successful summer concert series tackles a full production of a Broadway musical, a luxury hotel emerges from a complete rebranding and redesign, and new restaurants, breweries, and wine tasting experiences are just waiting to be discovered. Plus, there are new flights offered to and from Sonoma County. And that's just the short list.
Here's a quick overview of what's new in Sonoma County in March 2019.
Transcendence Theatre First Full Musical Production
After eight seasons of presenting "Broadway Under the Stars" musical revues in the stone winery ruins at Jack London State Historic Park, Transcendence Theatre Company kicks off its 2019 summer schedule with a full production of the iconic musical, "A Chorus Line."
Featuring a cast of professional artists with Broadway experience, Transcendence Theatre's production offers an imaginative re-staging of this Tony Award- and Pulitzer Prize-winning musical on weekends from June 14 to 30, 2019.
Following the production of "A Chorus Line," Broadway under the Stars will present three themed musical revues, also on the weekends: "Fantastical Family Night" July 19 and 20; "Those Dancin' Feet" Aug. 9 to 25; and the "Gala Celebration" Sept. 6, 7, and 8, with all performances beginning at 7:30 p.m.
The Broadway Under the Stars experience includes pre-show picnicking at 5 p.m. in the park's sprawling vineyard and meadow. Audiences are invited to enjoy musical entertainment before the main performance with homemade picnics or gourmet picnics purchases at nearby stores or from the local gourmet food trucks and vendors that will be onsite for each performance. Tickets are available at 877-424-1414 or online at TranscendenceTheatre.org. Photo by James Jin
Broadway Under the Stars
Jack London State Historic Park
2400 London Ranch Road
Glen Ellen, CA 95442
877-424-1414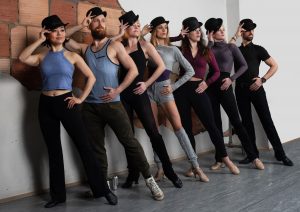 More Flights To Your Flights
There are even more ways to fly into Sonoma County than before, starting with United Airlines' daily flights from Denver International Airport (DEN) to the Charles M Schulz – Sonoma County Airport (STS) that begin March 8, as well as American Airlines' flights from Los Angeles International Airport (LAX) that start in May and from Dallas Fort Worth International Airport (DFW) that launch in June 2019.
United's direct daily flights to Denver feature a Bombardier CRJ 200 regional jet that can carry up to 50 passengers. The flights have one midday departure and arrival; from Denver, travelers can connect to more than 145 destinations on United Airlines' worldwide network.
American's daily seasonal flights to Dallas will be on its Embraer 175, a 76-seat jet aircraft operated by American Eagle. From Dallas, travelers can connect to more than 130 American Airlines destinations worldwide.
The only airport offering scheduled air service into the North Bay region, STS provides a hassle-free experience with shorter lines, convenient ground transportation, and easy and affordable parking with electric vehicle charging stations.
Charles M. Schulz – Sonoma County Airport
2290 Airport Blvd.
Santa Rosa, CA 95403
707-565-7240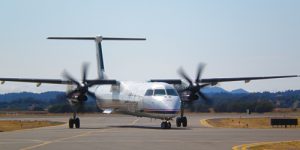 Windsor Tries Out Free Shuttle Service
Hop on a luxury bus and visit craft breweries, award-winning wineries, and a wide variety of restaurants and stores in the town of Windsor on The Hopper, a free shuttle service offered as a pilot program through the end of March.
Located in central Sonoma County, Windsor is home to charming shops and cafés, and a beautiful Town Green. The free shuttle, operated by Pure Luxury Transportation, lets you get on and off to explore as you choose, without worrying about driving or parking.
Shuttle stops include the Holiday Inn Wine Country, Lakewood Shopping Center, Hampton Inn, Downtown Windsor, Holiday Inn Express, St. Florian's Brewery, Barley & Bine, Russian River Brewing, Grand Cru, Barrel Brothers Brewing, WorldMark/Wyndham, and the Airport Boulevard SMART train station. The schedule is synchronized with the SMART train arrivals and departures.
Windsor Chamber of Commerce
9001 Windsor Road
Windsor, CA 95492
707-838-7285
www.townofwindsor.com/1159/Windsor-Shuttle—The-Hopper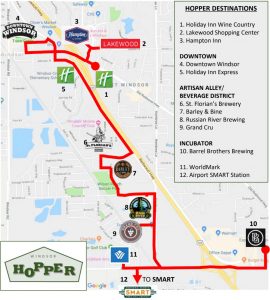 The Escape To Another Escape
Go back in time and avert a catastrophe in the Kronos Initiative, an escape room at The Spacetime Travel Agency in Sebastopol, in western Sonoma County.
This live-action game requires teamwork, critical thinking, and ingenuity for teams of three to five adventurers. The engaging, physical experience offers an escape from 21st century lives spent looking at screens.
Brothers Galen and Aidan Forrest drew on Galen's previous work crafting props and sets for film and TV productions and Aidan's degree in robotic engineering and metalworking experience to transform an unassuming Sebastopol office building into an immersive space with creative puzzles and an engaging narrative.
Begin the game by walking through a lobby decorated with antiques. Enter a Cold War inventor's study, where you must break into his workshop and repair his time machine. You have just one hour (60 minutes) to avert disaster by solving puzzles, finding keys, and unlocking doors and boxes, encouraged by clues provided by an agreeable robot. For the safety of players and the escape room's hand-built props, teams are constantly monitored by a video and audio link with a control room manned by the brothers. By appointment only.
The Spacetime Travel Agency
120 S. High St.
Sebastopol, CA 95472
707-827-8221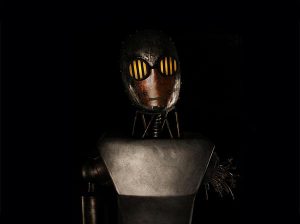 Hyatt Regency Sonoma Wine Country Redesigned And Rebranded Hotel
Centrally located in the heart of Sonoma County in downtown Santa Rosa's historic Railroad Square, the Hyatt Regency Sonoma Wine Country has been completely redesigned and rebranded from a Hyatt Hotel to a Hyatt Regency.
The Hyatt Regency brand offers an intuitive experience that puts everything guests need right at their fingertips, as well as a full range of services and amenities. The Hyatt Regency Sonoma Wine Country offers a rustic chic sanctuary set on eight acres, with 253 restyled guestrooms. The complete redesign included the 40,000 square feet of event spaces, the lobby, and all other public areas.
The hotel's new décor features earthy colors and textures, and natural accents. Meticulously designed, the chic property offers a sanctuary where you can relax poolside under a grapevine-covered arbor, sip wine under the stars beside a 10-foot crystal fire pit, or enjoy the manicured floral gardens.
The new executive team at the rebranded hotel includes John McAuliffe as general manager, Rene Jakushak as executive chef, and Nanci Figueroa as director of sales and marketing. Together they bring more than 60 years of hospitality expertise to the property.
Hyatt Regency Sonoma Wine Country
170 Railroad St.
Santa Rosa, CA 95401
707-284-1234
www.hyatt.com/en-US/hotel/california/hyatt-regency-sonoma-wine-country/sonom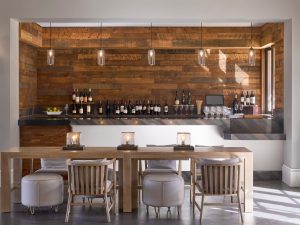 Jordan Vineyard & Winery's New Vineyard
Quite a few things are new at Jordan Vineyard & Winery — the French-inspired producer planted a vineyard next to its iconic chateau for the first time in the winery's history, the dining room is undergoing its first renovation in decades, and Jordan is hosting several inaugural events and tasting experiences at its estate in Healdsburg, in northern Sonoma County.
Enjoy a taste of Jordan Chardonnay while walking to the winery's new hilltop vineyard on the Chateau Block Cabernet Sauvignon Vineyard Tasting. The guided outdoor experience includes three vintages of Jordan Cabernet Sauvignon paired with local charcuterie from Journeyman Meat Co. The tasting is $75, available weekends June through October, with reservations beginning in April.
Other inaugural offerings include the Taste of Spring Dinner in the renovated dining room on May 4, with a seven-course food-and-wine pairing dinner by Jordan's executive chef Todd Knoll ($295, tickets go on sale April 2); a new format for the New Release Tasting of the first vintage of Jordan Cabernet sauvignon aged entirely in French Oak; Jordan's first Bastille Day Brunch celebration July 14 featuring a lavish buffet and food pairings by Jordan's culinary staff with the chateau and its lawns as the backdrop ($200, tickets go on sale in June); and two picnic lunch events, with picnic goers watching the Jordan culinary staff add the finishing touches to an array of picnic chic provisions ($95, tickets go on sale in May).
Jordan Vineyard & Winery
1474 Alexander Valley Road
Healdsburg, CA 95448
707-431-5250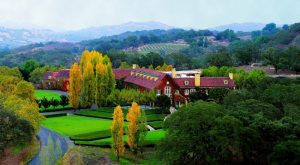 Free Flow Wines' New HQ
Pioneers of premium wine on tap, Free Flow Wines now operates out of a 58,000-square-foot facility in Sonoma, in eastern Sonoma County.
The company's new headquarters houses increased canning services, temperature-controlled bulk wine storage, and a state-of-the-art, custom-designed, fully-automated wine kegging line that fills up to 150 kegs per hour and can be expanded to 300 kegs per hour. Plans for the new facility include a new high-speed canning line and increased office space later this year.
Founded in 2009, Free Flow has more than 250 wine brands in keg, from wineries throughout the world. Its keg leasing, filling, logistics, and canning services give the wine and hospitality industries a greener, fresher way to serve wine by the glass. Premium wines in Free Flow kegs and cans are available at restaurants, hotels, retails stores, and sports and entertainment venues nationwide. In addition to its new headquarters in Sonoma, Free Flow Wines operates a production facility in Bayonne, New Jersey.
Free Flow Wines
21945 Carneros Lake Lane
Sonoma, CA 95476
415-626-1215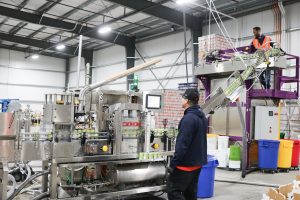 3 Disciples Brewing Taproom
After building its brand by word of mouth at taprooms throughout Sonoma County for the past five years, 3 Disciples Brewing recently opened the doors of its own taproom in downtown Santa Rosa, in central Sonoma County.
Owners James Claus, Matt Penpaze, and Luke Melo had been operating in a small production space in Sebastopol, refining their beers and earning four medals at last year's local Battle of the Brews competition. Their microbrewery is based on creating distinctive ales while being stewards of the land by practicing sustainable farming techniques — using what Mother Nature provides while leaving no trace behind.
Their large new taproom can hold 250 guests, with space for pop-up restaurants and room for bands to perform. Nine of the brewery's beers are on tap, from India pale ales to an imperial stout aged in rye whiskey barrels. Plans are to rotate the beer lineup to include new offerings.
3 Disciples Brewing
501 Mendocino Ave.
Santa Rosa, CA 95404
707-978-2459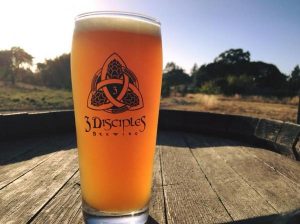 Lot 88 Restaurant & Bar Karaoke
Hang out with friends and have some fun at the new karaoke and dancing nights at Lot 88 Restaurant & Bar, in the town of Windsor in central Sonoma County.
You can sing karaoke every Friday, and dance to DJ music every Saturday, both featuring Anderson Entertainment. Lot 88 is an American eatery serving steaks, seafood, pizza, and pasta in a fun, upbeat environment.
Lot 88 features a full bar, happy hour from 3-6 p.m. daily, brunch from 10 a.m.-2 p.m. Saturday and Sunday, and a late-night snack menu until 1 a.m. on Friday and Saturday. Open 11 a.m. -9 p.m. Monday-Thursday; 11 a.m.-2 a.m. Friday; 10 a.m. -2 a.m. Saturday; and 10 a.m.-9 p.m. Sunday, excluding holidays. Age 21 and over; no cover charge.
Lot 88 Restaurant & Bar
8988 Brooks Road S.
Windsor, CA 95492
707-239-4648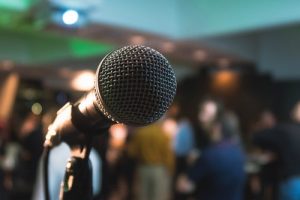 Cocina Maná Handmade Tamales
The focus is on slow-cooked traditional Mexican dishes made from scratch at the new Cocina Maná restaurant in Windsor in central Sonoma County.
Using family recipes handed down over the generations, owners Manuel and Lucina Morales have been making and selling delicious handmade tamales from their Tamales Maná cart in the Roseland neighborhood of Santa Rosa for more than a decade. Now they are serving tamales, chilaquiles, guisados, and more in their new full-service breakfast and lunch eatery in Windsor.
Guisado is a savory meat or veggie stew served with warm handmade tortillas as an assemble-your-own concoction. The hot tamales are handmade daily from a short shopping list of simple, natural ingredients with no lard ever. Tamal bowls feature tamal (the salty corn flour pastry used in tamales) on a bed of rice and topped with fresh beans and your choice of one of the homestyle braised dishes, and dressed with Mexican style pickled onions, queso fresco, and Mexican cheese. And all Concina Maná dishes are made from scratch. Beverages include aguas frescas, horchata, draft beer, and margaritas.
Cocina Maná
9238 Old Redwood Highway #128
Windsor, CA 95492
707-657-7701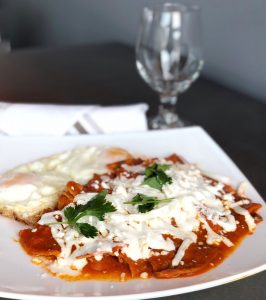 BONUS REASON
Paradise Sushi's Fourth Restaurant
Enjoy fresh sushi made to order and dishes grilled with flair by the hibachi chef at the new Paradise Sushi & Hibachi in Santa Rosa, in central Sonoma County. This is the fourth location for Paradise Sushi, which also has sites in Petaluma, Rohnert Park, and the historic Railroad Square district in downtown Santa Rosa.
The newest location is a full-service sushi restaurant and grill open for lunch and dinner. It features family-friendly service and the best ingredients ranging from homemade sauces to the freshest fish. The menu includes a variety of starters, soups, salads, udon, fried calamari, and hibachi entrées of salmon, chicken, New York steak, filet mignon, lobster, seafood, vegetables, and tofu, as well as an all-you-can-eat sushi dinner option.
Paradise Sushi & Hibachi
4100 Montgomery Drive, Suite C
Santa Rosa, CA 95405
707-539-9188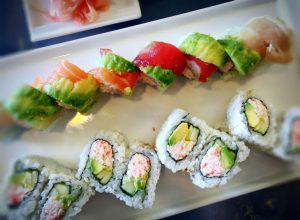 Just as wine "opens up" when it's allowed to breathe, Sonoma County inspires visitors to open up to new experiences. Just 30 miles north of San Francisco, Sonoma County is one of California's top food and wine destinations, home to more than 425 wineries ranging from rustic to regal. Hike among towering redwoods, cruise along rugged Pacific coastline, and get to know inviting small towns. Or, just sit back and take it all in. Because here, you're free to go your own way.
For a free visitors guide or information on hotels, wineries, events, spas, attractions, and dining in Sonoma County, visit www.sonomacounty.com or call 707-522-5800.