Photo Credit: Maker Walk LA
Many companies claim their products are 'made with love' but California's  Greenbar Distillery takes the spirit of giving to a whole new level. Created and developed by Melkon Khosrovian for his then-fiancée, Litty Mathew, and her refined palate, Greenbar Distillery is a gift that the couple has decided to share with family, friends … and the world.
Just as their logo implies, love radiates outward into everything the distillery does. For over a decade, Greenbar Distillery has been working to provide only the very best quality infused spirits produced in the most earth-friendly way possible. Much like love, the path to successful spirit production is a long road with no shortcuts. Happily, the journey is half the fun.
The first distillery in Los Angeles since Prohibition, Greenbar Distillery is now home to the largest portfolio of organic spirits in the world. Melkon and Litty's original vision has grown into an impressive list of over 20 liquors and bitters. From their charming Fruitlab liqueurs to their rich Slow Hand whiskey, the Greenbar Distillery team continues to challenge taste buds and develop new flavors designed to satisfy even the most demanding foodie palates.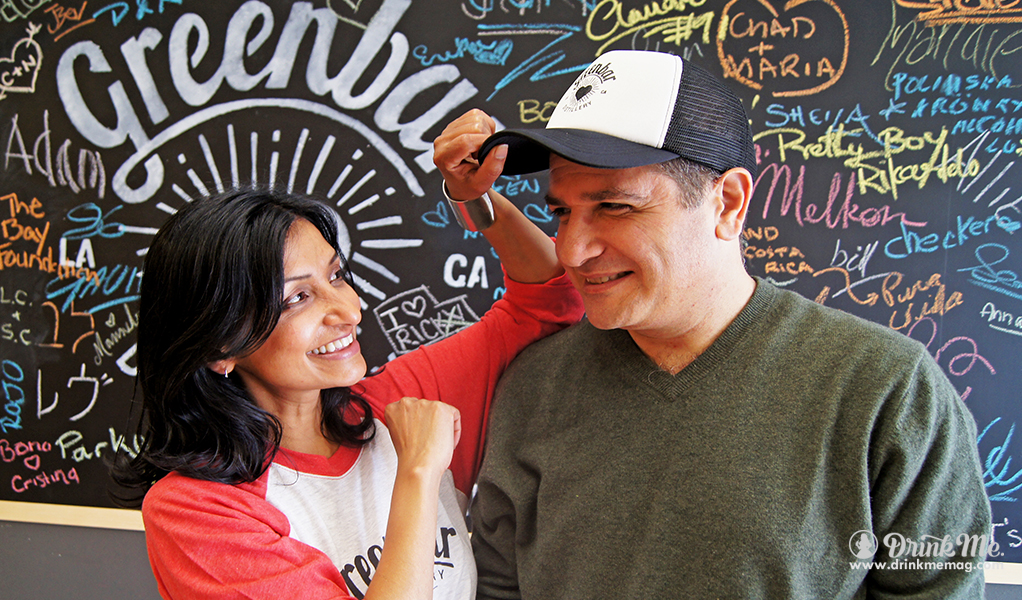 Despite their growth, Greenbar Distillery has managed to maintain its commitment to quality and sustainability. After becoming a wholly organic distillery back in 2008, the founders haven't looked back; the decision was dictated by taste instead of the bottom line. Conventional produce may be less expensive, easier to cultivate with toxic pesticides and artificial fertilizers, and more consistent in look, but Melkon and Litty found the unique, fresh flavors of the organic produce far more enticing. Every infused spirit in this portfolio provides the ultimate experience in flavor and the heartwarming knowledge that each bottle is contributing to combat our carbon footprint.
Drinking and math don't always go hand in hand, but Greenbar Distillery takes pride in a very simple yet important equation: drinking a cocktail made with 2oz of their spirits makes you carbon negative for the day. Consider the 121 lbs CO2 produced by the average American on a daily basis MINUS the 137 lbs CO2 from each carbon negative cocktail EQUALS a negative 16 lbs CO2. Calculated using EPA's Greenhouse calculator and reports from independent studies, this formula not only demonstrates Greenbar Distillery's commitment to sustainability, but also provides customers with a way to do good while having fun!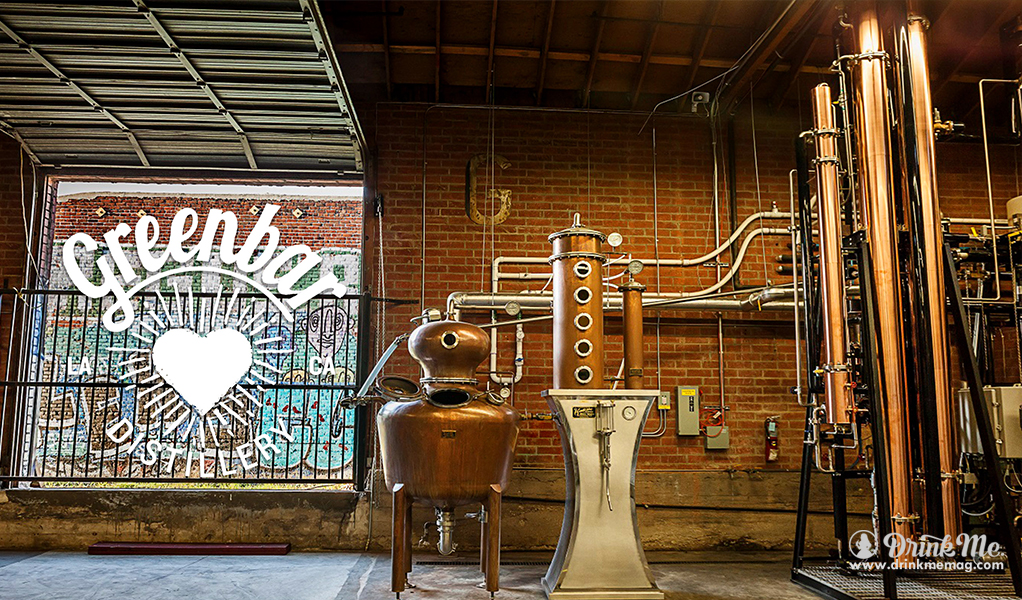 While Greenbar Distillery refuses to take the easy route when it comes to production, it's all about simple and easy when it comes to consumption. Each of its infused spirits are specially designed to simplify the process of making tasty cocktails by insuring no additional products need to be added to mask the sometimes harsh flavor of alcohol. While most cocktails can be made in four steps or less, the variety in Greenbar Disillery's offerings provides the perfect color palette for every mixologist, from the most seasoned bartender to the most inexperienced at-home concoctor. Check out their web page today for recipes and ideas or to book one of their spirit tastings, cocktail classes or distillery tours in Los Angeles.
From planting a tree for each bottle sold to producing quality infused spirits that linger on the palate long after the last sip, Greenbar Distillery is truly made with love, a gift that keeps on giving.