San Franciscan's are very privileged individuals, but the San Francisco wine lover? Well, that brings privilege to a whole new scale.
Each year, as April draws closer, the anticipation of America's largest same-day 'try and buy' wine tasting inches ever closer. Wine lovers rejoice as they come to realize a carefully selected choice of up to 200 wineries await their palate and for just two days in April, all of their vino-dreams come true.

Now in its 11th year, the San Francisco Vintners Market was originally founded during the economic downturn by owners of Wine 2.0 and Drink Me Magazine, Cornelius Geary and Jeffery Playter.  With market conditions dire for many smaller wineries, the pair realized the need for vintners to get closer to their customers and offer their wines to larger audiences that couldn't be found in small tasting rooms. So the idea was born, to bring the tasting room to San Francisco and to help smaller brands find even more wine lovers in the city. The result? Let's just say with a selection of over 700 different wines being poured each weekend, things seem to be working out pretty darn well.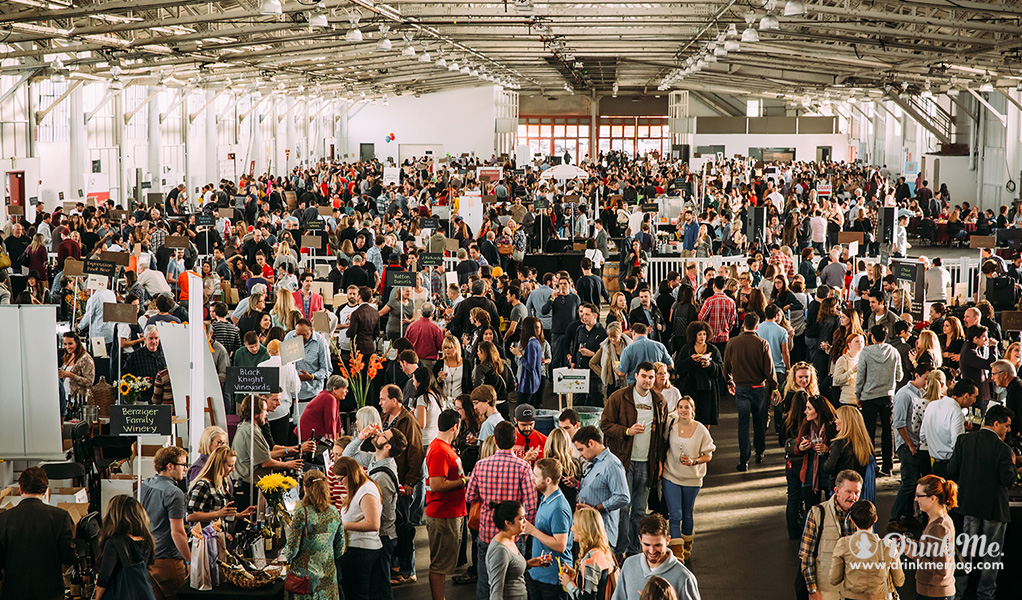 Carefully sourced to ensure quality, the SFVM represents a variety of prestigious wine appellations and regions, with wineries from Napa Valley, Sonoma County, Paso Robles, San Luis Obispo, Santa Barbara and Russian River to name just a few. This Spring will see the introduction of a small variety of European wineries, as they bring their trade to one of the wine capitals of the world for the very first time.
With 3 tiers (The Main Room, Reserve Room and Cult Lounge), wine lovers can enjoy the favorite wines of up to 200 wineries, including new releases, special collections and hard to find vintages. What's more is that they can purchase anything they like right there on the spot, avoiding the pain of shipping costs and time.
No more racking your brain trying to remember the name of the great wine or wasting time trying to actually find the places that sell it. At the San Francisco Vintners Market, you'll be able to both try and buy, with complete and utter ease.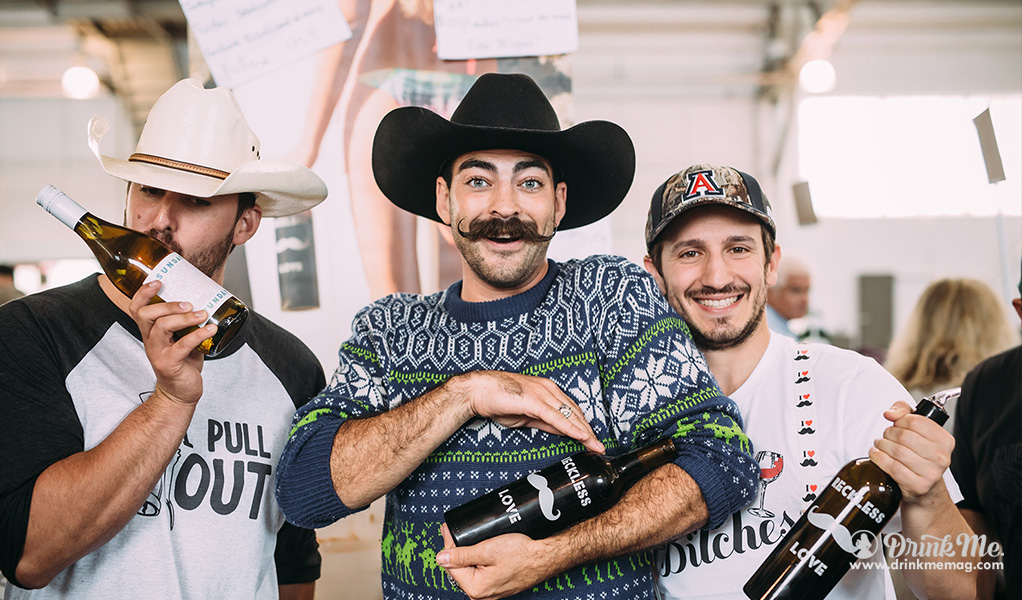 As part of our annual tradition, we're giving away 4 VIP Cult Tickets, worth $600 to a lucky winner! To enter, just input your details below! – Also, because we value and quite frankly encourage your exploration of such incredible wines, we've partnered with the SFVM to subsidize 300 tickets at 50% off with the code DRINKMESHARE. That's as if we've basically just paid for your first two bottles,  (wow, look how kind we are). But that said—we're only giving away 300, so it really is first come first serve, once the cap is met the code will no longer be valid!
HERE ARE SOME OF THIS YEARS ATTENDEES
Greyscale Wines is an award winning premium Napa Valley winery that began in 2008. We produce a partially oak-barrel fermented Sauvignon Blanc mixed with Semillon called Cuvée Blanc and a Napa Valley Cabernet that is a blend of Cabernet grapes from two vineyards in the southern end of the valley mixed with other Bordeaux varietals.  For more information see the Tasting Panel Magazine writeup published as part of the 2013 Stars of Cabernet event (http://tinyurl.com/kgu54gh).
White to look out for: 2011 Greyscale Cuvée Blanc that won a Silver Medal at the 2014 SF Chronicle Wine Competition
Red to look out for: 2010 Greyscale Cabernet Sauvignon that won a Gold Medal at the 2014 SF Chronicle Wine Competition and received 92 and 91 points from the Beverage Testing Institute and Wine Enthusiasts Magazine, respectively.
Truffle Gateau is a brie- cheese like texture chocolate that can be served as an appetizer with cheese. We make twelve varieties that can be paired with either wine, beer, whiskey or champagne.
Varieties we are serving: Dark Chocolate Double Decadent, Dark Chocolate Espresso, Milk Chocolate Salted Pecan, Dark Chocolate Roasted Hazelnut
We Deliver Organic Produce Fresh From Our Farm To Your Door: Farming organically since 1976, we grow more than 130 varieties on our farm in northern and southern California for delivery to your home or office. In order to ensure you have an abundant variety of local and seasonal produce in your Community Supported Agriculture (CSA) box, we create several service options and partner with other trusted organic farms to bring the season's best fruits and veggies conveniently to you. As a member, you are able to choose the Box Type, Size and Delivery Frequency that best fits your lifestyle. Your delivery day depends on your zip code and the Delivery Frequency can be weekly, every other week or every 3 or 4 weeks. There's no commitment and you can change your service as your needs change. There are many things you can do to customize your service and manage your account on our website. View and make changes to the items arriving in your Farm Fresh To You delivery. In the Farm Stand Market, customize your upcoming delivery by adding and removing individual produce items from your box. You also have the opportunity to add additional farm products like eggs, nuts or dried fruits. For items you prefer to never receive, you can mark them off on your Exclusion List at any time. Manage your account and delivery information, view and make payments and set a vacation hold if you'll be out of town. You can also find weekly news from your farm, recipes, storage tips, seasonal videos, details on upcoming farm events and more.
What to look out for: Sign up today and receive a discount on your first delivery!
"Zoetic" pertains to all things living and this has never been as true as with the production of wine. From the vineyard where the grapes are grown and influenced by soil, climate, and surroundings to the winery where the grapes are processed and are influenced by natural sugars, yeasts and tannins. Zoetic Wines encapsulates all of these living things and is a culmination of hopes, dreams, hard work, and determination of co-owners Kim and David Vance.
Balo Vineyards' committment to quality includes organic and biodynamic farming practices and a strong belief that minimal handling and intervention during and after harvest makes the best wines.  We are located in the heart of the Anderson Valley with 8 acres of estate fruit, world-class tasting room and cellar, and competition bocce courts.
White to look out for:  2013 Pinot Gris, Best of Class San Francisco Chronicle Wine Comp 2015
Red to look out for: 2012 Balo Estate Pinot Noir, 91 pts Wine Enthusiast, Gold San Francisco Chronicle Wine Comp 2015
Vino Vargas produces award-winning, limited production wines from Paso Robles and other regions of California. Winemaker Pedro Vargas works with a variety of grapes to craft luxurious single-vineyard wines. Each wine has a unique name and story and has garnered awards from prestigious competitions all over the country.
White to look out for: 2013 Del Sol Roussanne
Red to look out for: 2013 Rio Ruso Pinot Noir
Tasting Room Address:  95 Booker Road  Templeton, CA  93465
White to look out for:  2012 Tres Blanc  all about Tres Blanc
Red to look out for :  2009 Epigram  all about Epigram
Tasting Room Address:  Okanagan Valley, BC, Canada
Established in 1993, Tinhorn Creek Vineyards is located just south of Oliver B.C., in the famed Golden Mile wine-growing district at the northern point of the Great Basin Desert. As the number one winery destination evoking classic south Okanagan terroir, Tinhorn Creek proudly offers a variety of estate grown wines, growing grapes on both the Black Sage and Golden Mile benches. Family owned and operated, Tinhorn Creek offers an unrivalled visitor experience including a self-guided tour, along with wines that rank among the best in the world, and the exceptional Miradoro Restaurant.
White to look out for:  Have to try our killer Gewurztraminer.  Aromatic yet dry, perfect pairing with spicy foods. Our cooler climate nights and hot days create a perfect Gew.
Red to look out for:  Up and coming red in the Okanagan Valley, Cabernet Franc is taking consumers by storm.
Tasting Room Address: Taste of Sta Rita Hills – 1505 E Chestnut Ave, Lompoc, CA 93436
Red to look out for: 2012 La Famiglia Pinot Noir, Sta. Rita Hills.  An elegant blend of fruit from La Encantada and John Sebastiano vineyards.
We are a boutique wine company making ultra limited production Pinot Noir and other varietals.  Our focus is to source our grapes from the best vineyards from the Sta. Rita Hills AVA within Santa Barbara county and make elegant wines that are indicative of the region.
5th generation family owned winery creating award winning and mouth watering wines!
White to look out for: Sauvignon Blanc
Red to look out for: Petite Sirah
Boutique winery focused on rhone varietals.  All fruit primarily sourced from Sonoma and produced in Oakland, CA.  Founded by four friends in the Bay Area with a passion for wine making.
White to look out for:  2014 Sauvignon Blanc
Red to look out for: 2013 Grenache
Tasting Room Address :  902 Enterprise Way STE ,  Napa, CA 94458
White to look out for: 2013 Sauvignon Blanc – Oak Knoll District
Red to look out for: 2012 Cabernet Sauvignon – Atlas Peak 
 Raff Distillerie is a craft distillery located on Treasure Island in the heart of the San Francisco Bay with picturesque views of the San Francisco waterfront, the Golden Gate Bridge, and Alcatraz. The distillery was founded by Carter Raff, a Master Distiller and a 5th generation San Franciscan. Virtually all the equipment at the distillery was fabricated from scratch by Mr. Raff, a life long metal worker. This includes the Stills, Pumps, Entire Bottling Line and Complimentary Equipment.
Spirit to look out for: Bummer & Lazarus Gin
Spirit to look out for: Emperor Norton Absinthe
Wayne and Victoria Prim elevated their passion for wine to the next level in 2009 by merging their exceptional Howell Mountain vineyards with the wine making mastery of Rudy von Strasser.  Prim Family Vineyard has been delivering highly acclaimed and award winning wines since its inception. The culmination of the "Prince of Cabernet" and the unsurpassed harvests of Prim Family Vineyard deliver outstanding wines and provide the perfect addition to any serious wine collection.
Reds to look out for:
2009 Cabernet Sauvignon, Howell Mountain, Napa
2010 Cabernet Sauvignon, Howell Mountain, Napa
2012 Pinot Noir, Napa
Element Cellars was created with a vision of delivering highly prized, limited quantity wines each with a distinct expression of the grape source. Element Cellars sources grapes from prized locations throughout northern California. Our wines showcase the effect that the location and winemaker have on individual grape varietals. Our lot numbered wines are sourced from the premier wine growing regions throughout northern California and packed in modern wine pouches using a patented process that blankets the wine in nitrogen to extend the "after-opened" life for up to 4 weeks.
ELEMENT CELLARS wood crate wine dispenser is designed for display on your counter – it is the elemental art of wine
Periodic wine chart – presents a graphic of wine tastes from red to white and robust to lean
Wood Crate – like the luxurious wine crates of old used to ship expensive bottles of wine
Luggage tag – includes "limited wine lot" exclusivity
Sustainable Wine – our goal is to produce wine from 100% sustainable farmed grapes in 2015
White to look out for: 2014 Napa Sauvignon Blanc
Red to look out for: 2012 Alexander Valley Cabernet Sauvignon
Based in San Francisco, Cannella Spirits launched November of 2014 with its Cannella Cinnamon Cordial. Cannella being the Italian word for Cinnamon, as well as our family name, we are looking to put a new face on this beautiful spice. Infused into a 100% California-made brandy and neutral spirit blend is both cassia cinnamon and it's lesser known cousin, ceylon cinnamon, for a beautiful finish you won't forget.
The story of Rebel Coast Winery starts off like a shot in the dark from a wild man named Chip Forsythe. After high school in Texas, he moved to California to be a college wrestler. A week into school at Cal Poly in San Luis Obispo, Chip used a fake ID to sneak into a party bus for a weekend of raging in Santa Barbara. The party bus, however, turned out to be a wine tasting tour following the trail of the movie Sideways. When the weekend was over, Chip quit wrestling, changed his majors to Wine and Viticulture, got an internship at a winery, and started making wine in his backyard to sell to friends in the dorms.
Every year Chip would take the winter quarter off school and work at a different winery or vineyard. Five years later in 2009 he graduated and wanted to start making wine on his own.
In school the idea was to bring wine back to its roots, and to share it with girls 🙂 Making wine accessible to everyone was the driving force behind everything Chip did. However, it turned out to be hard as hell going from a boot letting to a legitimate winery. Chip needed some guts and stupidity to make it real. This is where the Vino Cowboy, Doug Burkett, jumped on board.
Doug was living the dream, working as a bartender and a professional mechanical bull rider in Sacramento. And, somehow it only took 37 phone calls to trick Doug into quitting his job, breaking his lease and leave Sacramento behind to sharing a room with bunk beds and the dream of building a freaking winery. Rebel Coast was now born.
Chip knew he wanted to put his handlebar mustache on a bottle, but the two needed a name for the wine. One night they texted all their old girlfriends asking for four words that described them. Ignoring all the mean four letter words, the two settled on Reckless Love. They made 400 cases and things quickly took off. So once again Rebel Coast needed a lot more help.
Just as everything was getting out of hand, a beautiful blonde angel appeared. After only one phone call, another Cal Poly grad told the two guys that corporate life was not for her, and she was quitting her job and coming to work with them.
The conversation went exactly like this:
Kate: "I am quitting my job and coming to work with you!"
Doug and Chip: "NO NO! Don't do that, we can't pay you. We don't even know what we are doing! DO NOT QUIT YOUR JOB!"
One Week Later…
Kate: "Ok I put my two weeks in, what do you need me to do?"
Doug and Chip: "Shit, let's sell some wine."
That was in December of 2012, and the original three are still together and having more fun than ever. Since then it has been late nights, wine, occasional brushes with the law, and more wine. They run a growing operation in Sonoma CA, and after harvest Kate, Doug, and Chip live and work under the same roof in Southern California. The team lives in Jack Black's old house in Hermosa Beach, and their other roommates, John and Garrett, have since then quit their jobs to join the cause. Our newest addition is Bee, an intern from Sweden, who has made a linen closet her home 🙂
For sales the three recruited their friends to help sell the wine (or else we'd just drink it all). Today Rebel Coast has grown to 17 strong with no signs of slowing down.
Oh and as a prank Chip put everyone's name and personal cell phone numbers on every cork. He did not tell anyone about it and now everyone gets tons of calls from happy wine drinkers across the country.
White to look out for: SUNDAY FUNDAY, stainless steal Chardonnay from Carnaros, Sonoma (we only make one white).
Red to look out for: Reckless Love, 50% Cab from Sonoma, 50% Syrah from Paso Robles. (we only make one red).
Tasting Room Address: 1 Kirkland Ranch Road, American Canyon, CA 94508
Jamieson Ranch Vineyards, home of "Double Lariat" Cabernet, is the southernmost winery in Napa Valley. Allowing convenient access from many Bay Area locations, visitors sense that something special awaits them upon entering the winery. From award winning wines to wine pairing educational experiences, JRV is the perfect spot to visit.
Red to look out for: Jamieson Ranch Vineyards Double Lariat Cabernet Sauvignon
Tasting Room Address:536 Broadway, Sonoma, California, 95476
First the land was cleared, grape cuttings from Montalcino and Tuscan olive trees were secured and the terraces and vineyard blocks were laid out over 14 acres using volcanic rocks from the property to build the retaining walls and provide an optimal 100% organic farming environment.  The mobile home was removed and in its place, a villa rose above the small winery. Italian and American flags were raised at the gates and the Poggio alla Pietra (Hill of Rocks) estate was born.
After selling the fruit the first few years, the first estate wine was produced in 1998.  In addition to Brunello di Sonoma, the winery also produces miniscule amounts of estate grown Cabernet Sauvignon and Syrah as well as Chardonnay and Sauvignon Blanc and the 100% certified organic estate extra virgin olive oil. So the story unfolds and the dream grows closer to being realized with more exciting developments on the horizon…
Lorenzo Petroni runs the famous North Beach Restaurant, considered by many a San Francisco institution, and has proudly served authentic Tuscan cuisine to San Franciscans and world-citizens since 1970.  North Beach Restaurant has a Wine Spectator award-winning wine list with a selection of over 400 wines from all over the world. Lorenzo's experience and understanding of wine, combined with an organic grape-growing philosophy with minimal intervention in the cellar and a faith in Sonoma Valley as a premium winegrowing region is the driving force behind Petroni Vineyards.
Tasting Room Address: 222 Missouri Flat Road Grants Pass, OR 97527
Driven by their love for Southern Oregon and the amazing fruit grown in this beautiful emerging region Krissa and Scott look forward to sharing their family legacy and lifestyle amidst the beauty of Southern Oregon, with award winning wines and a legendary view. We invite you to come sample & enjoy our tasting room 7 days a week from 11am to 5pm. For specific details of where and when we'll be pouring in and outside of our local area, please visit our website for the latest, most up to date information!
White to look out for: 2012 Serendipity
Red to look out for: 2010 Pinot Noir
Tasting Room Address: Ferry Building (1 Ferry Plaza, San Francisco)
El Porteno specialize in home-made argentine empanadas
Red to look out for: 2012 Cabernet Sauvignon
Tasting Room Address: 250 New Long Valley Rd, Clearlake Oaks, CA 95423
Nestled in the eastern foothills of scenic Lake County, this vineyard is the living dream of Bill Van Pelt, otherwise known to family and friends as "Poppo."The Tule Elk roam freely along Cache Creek and throughout the Van Pelts' land. This is one of the few place on the West Coast you can see these amazing animals. Poppo visited the elk daily and made it his mission to maintain a flourishing environment for the elk, building ponds on the property and planting grasses to create a sanctuary. Cache Creek is farmed sustainably. When asked about the way of farming, owner Don Van Pelt (Bill's son) replied,  "We are intent on preserving the property as a wildlife habitat, as our father desired. To do so, we've planted a variety of grasses for the elk and other animals to feed on and to attract beneficial insect predators, which minimize our use of pesticides.  We also do in-row tilling to avoid the use of herbicides, and we place owl boxes throughout the vineyard to provide a natural method of gopher control, bringing us closer to our long-range goal of converting the vineyard entirely to organic farming practices."This respectful way of farming has produced above-average wines. During Cache Creek Winery's few short years of production it has won over 50 awards ranging from Double Gold to Silvers in the American Fine Wine Competition, San Francisco Chronicle Competition, Sunset International Wine Competition, Next Generation Wine Competition and Orange County Competition. For a one-of-a-kind experience, stop by our tasting room from 10:30 am – 6:00 pm daily.  Call ahead of time or just stop in to place an order for a freshly baked panini, artisan flatbread pizza or cheese plate. 707-998-1200. Need a place for your event? We have a state-of-the-art event center with an industrial kitchen available for your next wedding, birthday party or personal event.
White to look out for: 2015 Chardonnay
Red to look out for: 2010 Cabernet Sauvignon