Great tequila—the good stuff, the honest stuff—is among the most expressive spirits on the planet, tied to its place of origin in ways that even the best vodka, for example, would have a hard time claiming. It takes years, for example, for the agave (and only the best ones, in the case of legendary producers like Patron) to reach maturity, at which point a process as arduous as any in the spirits world begins: The agave itself is hacked down to its heart—the so-called piña—which is then cooked, then pressed, then distilled, then, if that magical juice is destined for a reposado or añejo bottling, given a rest in a wood barrel for nearly a year in the case of the former and more than 364 days for the latter. At that point, the tequila is tasted and blended and tasted and blended again until it achieves the perfect expression, bringing together the land in which the agave was grown with the vision of the craftsmen who coax the tequila into existence.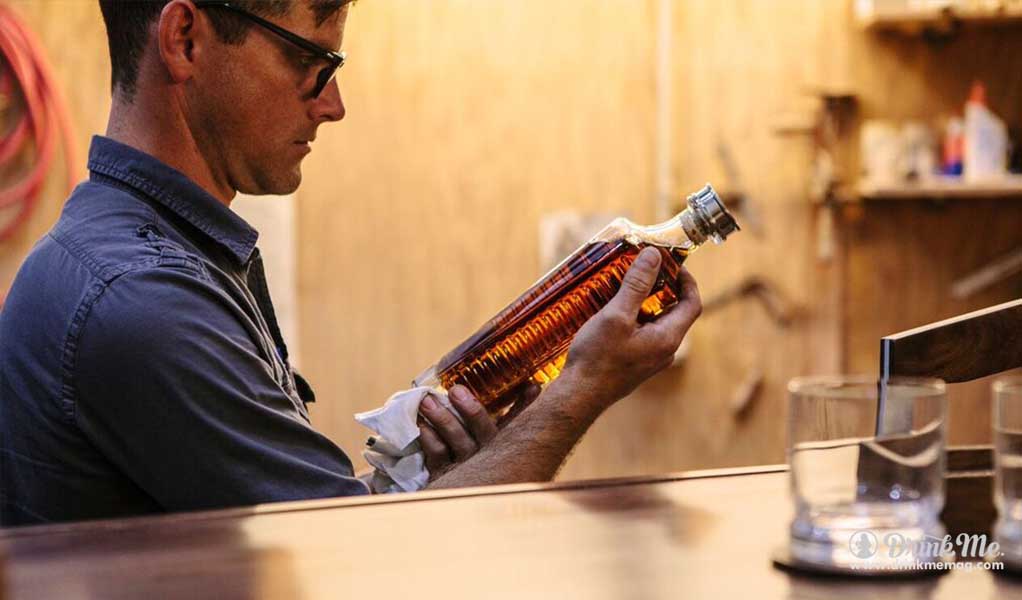 Which is probably why it feels so strange when, at home, I pour myself a glass of beautiful, shimmeringly delicious tequila while standing at the cutting board in my kitchen, in front of the toaster oven and next to the cutting board.
Somehow, it all lacks a sense of elegance, given the supremely sophisticated liquid I'm pouring into my glass.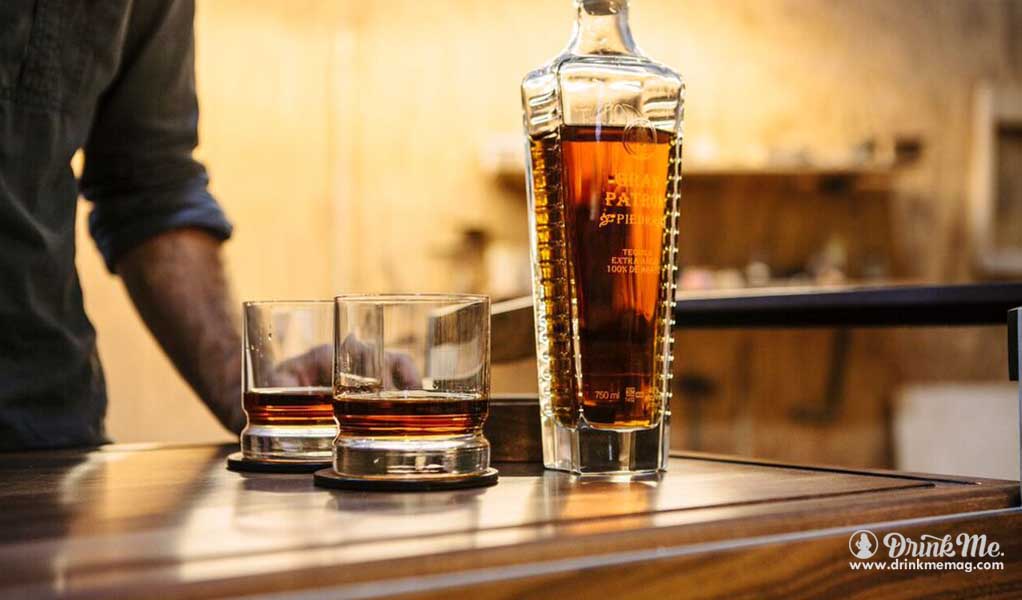 Which is where the Moore & Giles Sidecar comes along.
After years of collaboration and countless hours of planning and cutting and crafting and building, The Sidecar just may be the ultimate tool for serious connoisseurs and mixologists looking to amp up their game.
It all started when master mixologist and James Beard Award winner Jim Meehan, of New York's famed PDT and more, kicked off the collaboration with Moore & Giles to start developing the ultimate piece of what might be called drinks furniture. And while it will certainly be used for spirits that run the gamut from vodka and gin to Bourbon and Scotch, it seems to share a great many similarities with a tequila like, for example, the Gran Patron Piedra.
The workmanship that goes into The Sidecar is nothing short of stunning. Indeed, for many of us who came of age in an era of mass-produced furniture and cocktails with about as much hand-wrought authenticity as, say, an "apple-tini," these are exciting times we are living and drinking in right now. For not only are the best cocktail bars mixing up drinks that often boast as much complexity and richness as great wine, but they are doing so in an environment that itself reflects a deeply held respect for the art of the hand-crafted, the personal.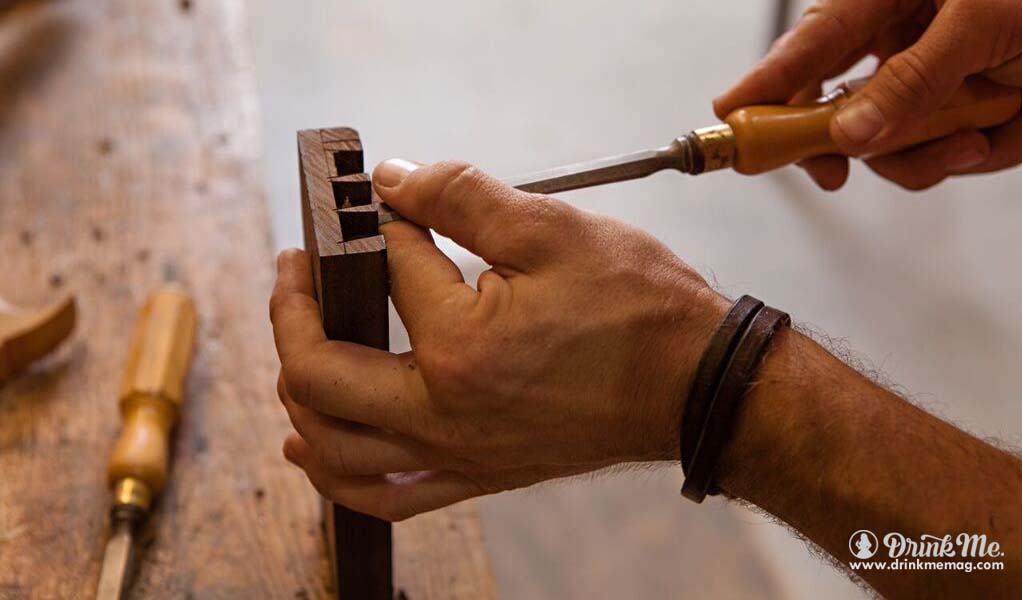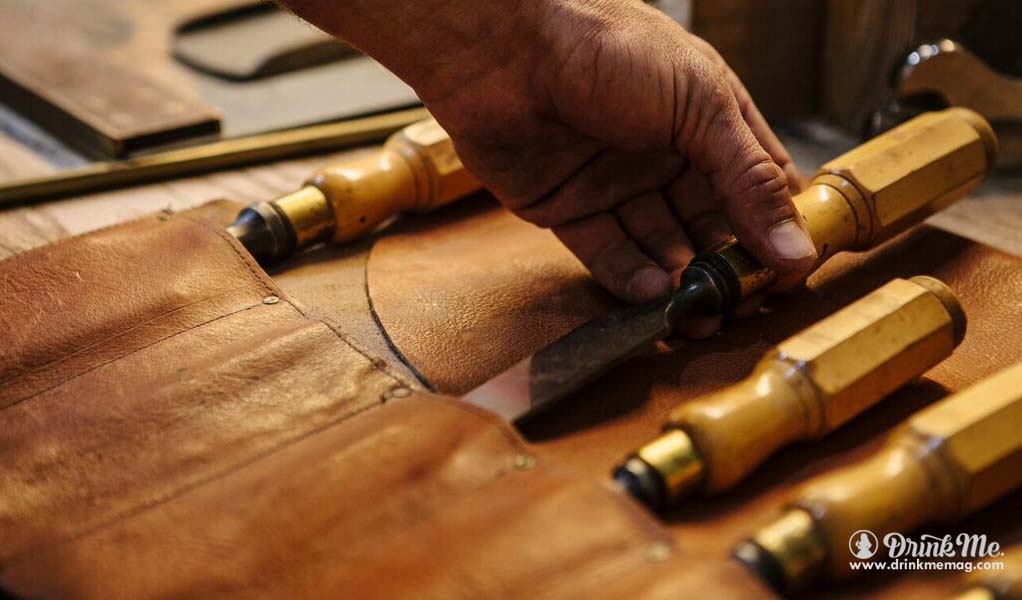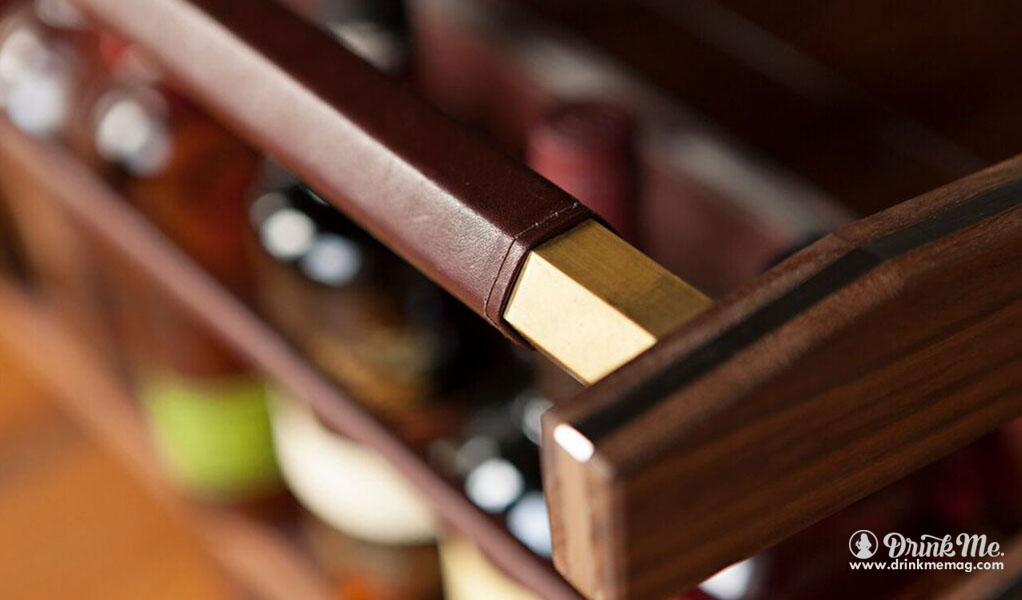 The Sidecar itself, named after the totemic cocktail, among the most classic in the repertoire, is built on a base of stained Virginia black walnut, and boasts a top like a butcher block, replete with a subtle reservoir around the side to collect spills. On either side of this sealed-wood top reside two leather shelves, the better to dampen sound and reinforce the wood itself. Bottles are cosseted by hexagonal, leather-wrapped handles that are also used for steering the cart around the room, whether its in the bar or your basement man-cave. (Or, let's be honest: With a piece of furniture this stunning, you'll want to keep it as visible as possible. Mine, if I had one, would take pride of place right smack in the dining room. On a related note, to my wife: My birthday is coming up. I'd love one of these!)
Beneath the surface are built caddies with leather-lined trays for serving entire rounds of drinks. In addition, there's a cabinet, generously sized, for concealing your bar bag or any other personal items that you want easy access to but that guests don't necessarily need to see. And since that cabinet is lined in leather, you can store pretty much anything you want in there, no matter how delicate, without fear of it being damaged as you roll the cart around the room. (And, since this is crafted and conceived by he geniuses at Moore & Giles, it is full of supremely handy features that you might not even think could be part of such a compact piece of furniture. Accessible from both sides of The Sidecar, for example, and via sliding drawer, is a brass-bound wooden bin, which is ideally suited for carting around ice. Another drawer can store coasters and other small bar tools.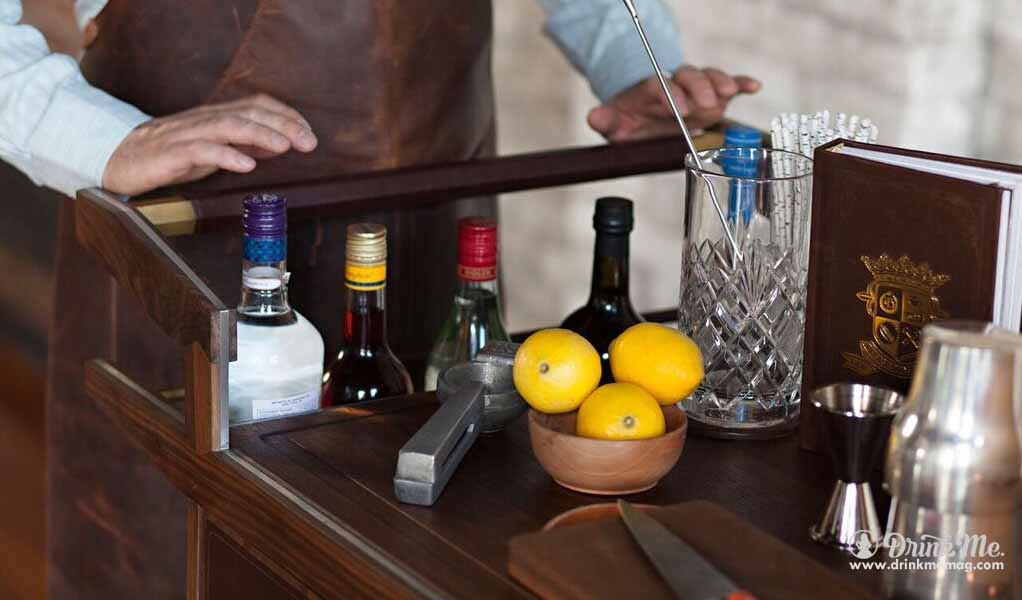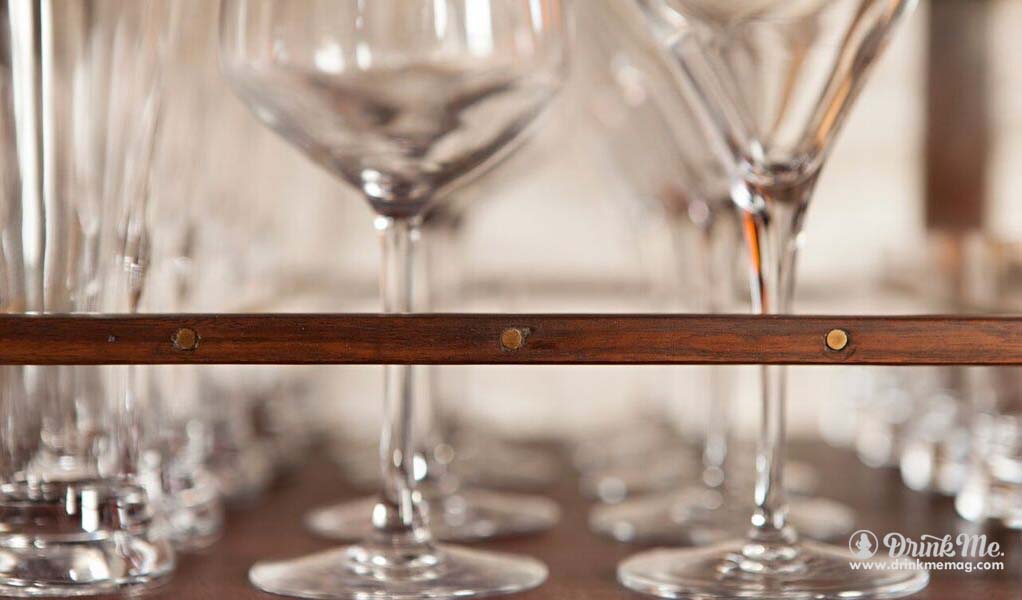 This is cutting-edge technology wrought in classic materials: The frame is water-jet cut aluminum and the door hardware is state of the art, but classic techniques have been brought to bear on it, too. In fact, they define The Sidecar: Polished brass handles, Tuscan-leather-inlaid door, precision-turned coasters, for rolling or resting, that had been made, originally, for concert-grade grand pianos.
And, of course, there is more than enough room for all of the drink-crafting accouterments that you could possibly need, from martini and highball and rocks glasses and more, to shakers and bottles and toothpicks and beyond. It's a cart whose beauty and pedigree are dramatic enough to make even a teetotaler want to take a sip from a drink crafted on it.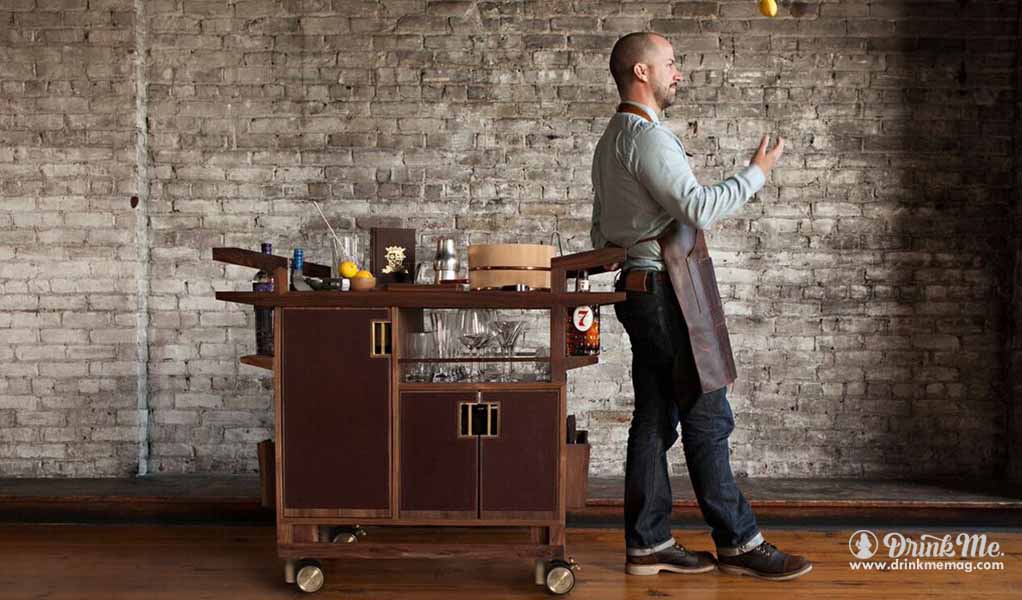 If they're smart, it'll be one made from a classic spirit like, say, the Gran Patron Piedra, whose own soul is every bit as artisanal and personal as The Sidecar's. Much like the process with Patron's other hyper-premium tequila, the spectacular Roca Patron, Piedra starts off by mashing a roasted agave piña using an old, impossibly heavy round stone, and then blending the fibers that are crushed out back into the liquid that results. This is then distilled, aged for three years in French and American oak until it achieves the level of depth and sophistication Patron is looking for, and bottled in a gorgeous etched-glass vessel. It's a beautiful bottle on its own, all shimmering with that meticulously crafted liquid inside, and even more stunning when served on The Sidecar. I'm ready for a drink.
Handcrafted: The Moore & Giles Sidecar built for Patrón from Moore & Giles, Inc. on Vimeo.