What does your favorite wine, beer or cocktail really say about you? Marketers would have you believe your identity depends on your brand of preference, but here at Drink Me, we think it just says something about how you like to relax and have fun.
To that end, it makes perfect sense that what you drink tells tales about where you like to spend time, and how you like to spend it. If a cocktail or beer is a way to escape from the day's pressures and monotony, then it's fair to say it's a mini-vacation. And if it's a mini-vacation, what does it indicate about how you like to actually vacation? Funny you should ask since we've go the very answer here. Drink Me breaks down what your cocktail is telling you about where you should vacation.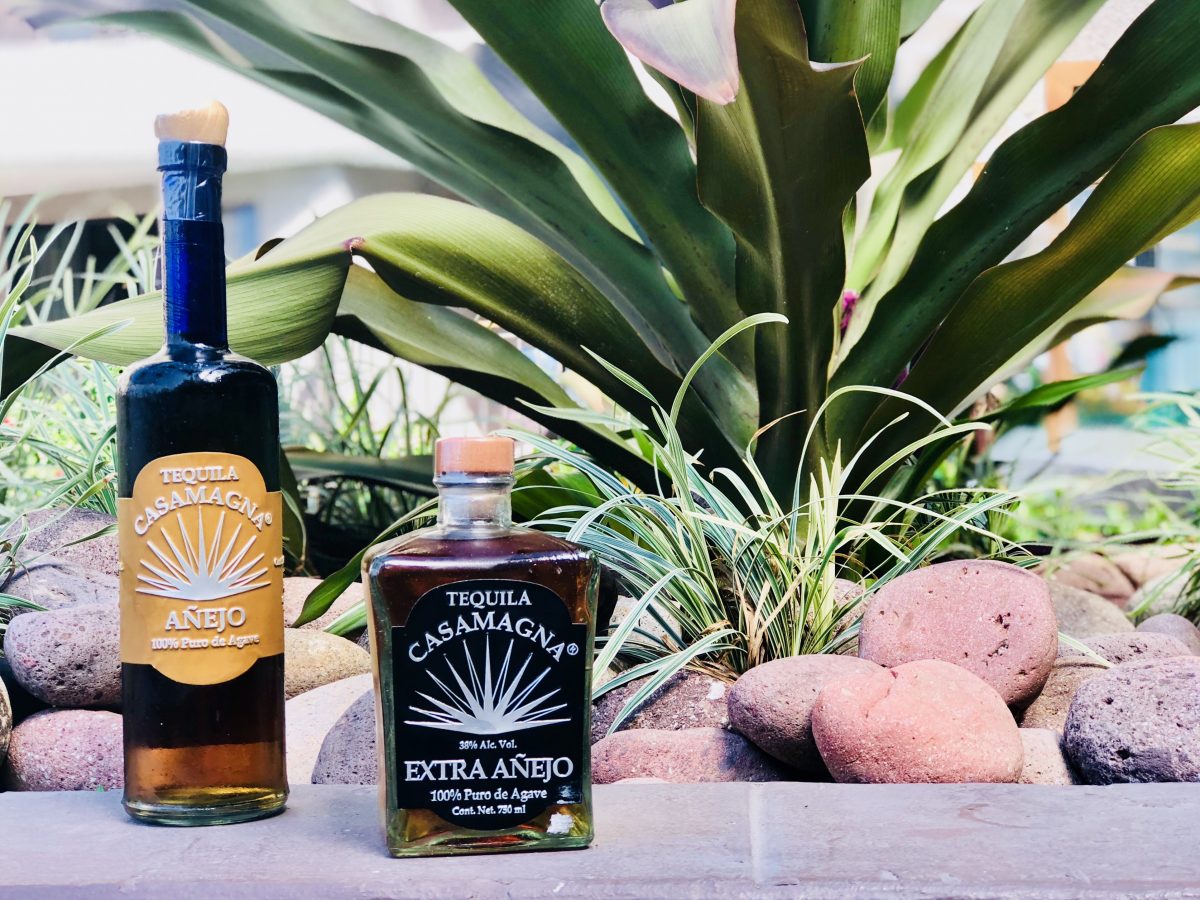 Located on a sandy strip between the Sierra Madre Mountains and Banderas Bay lies Marriott Puerto Vallarta Resort & Spa, where guests can expect tropical weather year-round. The resort offers guests the opportunity to learn the art of sipping fine tequila through its "Secretos de la Familia" program, an insider's perspective on one of the destination's most intriguing traditions — tequila. Growing its own blue agave on property in the cactus garden, it is one of only a few resorts in the world with a proprietary brand of tequila. Its five varieties include: blanco, joven, reposado, añejo and extra añejo. Guests can learn the history of this popular Mexican spirit with a proper (and private) tasting led by the hotel's resident tequilera, or tequila sommelier, who guides participants in identifying each variety's distinctive notes. The tastings are paired with food and hosted at La Cava, the resort's private dining room and exhibition tequila cellar, or at the new Ceviche & Tequila Bar.
Clearwater Beach's answer to wine country is its rising craft beer scene. Since craft beer is basically the new fine wine, throughout the St. Pete/Clearwater Craft Beer Trail homegrown breweries offer a variety of artisanal beers brewed on site. Each brewery along the trail is unique in its setting, vibe, and menu, offering coastal brews such as mango-habanero IPA's and and chocolate coconut ales. Visitors can arrange to explore Florida's "gulp" coast, when staying at Opal Sands and Sandpearl Resort both situated along the best named beach in the nation. Up to 14 guests can opt for the VIP Craft Beer Trail Service with the concierge, which includes a personal chauffeur and ride for the day and a map of the area's best beer hotspots. The Opal properties also partner with the local Sea Dog Brewing Company to offer an exclusive line of brews, the "Deep Blue IPA" and "Deep Blue Tangerine Wheat" infused with citrus and floral spices to give guests an authentic taste of Clearwater Beach. For more information, visit https://www.sandpearl.com/ or https://www.opalsands.com  

Those looking to get their Gin & Tonic fix can find it at AC Hotel Columbus Dublin with an ultimate gin weekend getaway. With the 'Keep Your Gin Up Package' guests have the opportunity to make gin cocktails, drink gin cocktails, and even tour a gin distillery. Friday upon arrival, guests are greeted by an in-room DIY cocktail experience where a placemat set with all the fixins' are ready to be mixed and stirred to perfection. Once settled in, they can head downstairs for transportation to and from Watershed Distillery for a night of gin tasting accompanied by a three-course Chef's Tasting menu. Saturday, they'll dine at VASO, the hotel's stylish Spanish-inspired rooftop restaurant and bar, where chef will prepare four courses from the popular tapas menu, and resident mixologists will craft a cocktail to accompany each dish using VASO's signature Watershed Four Peel Gin. And what is a party without a favor? The package includes a send-off bottle of the hotel's custom gin for guests to take home and perfect their G&T making skills.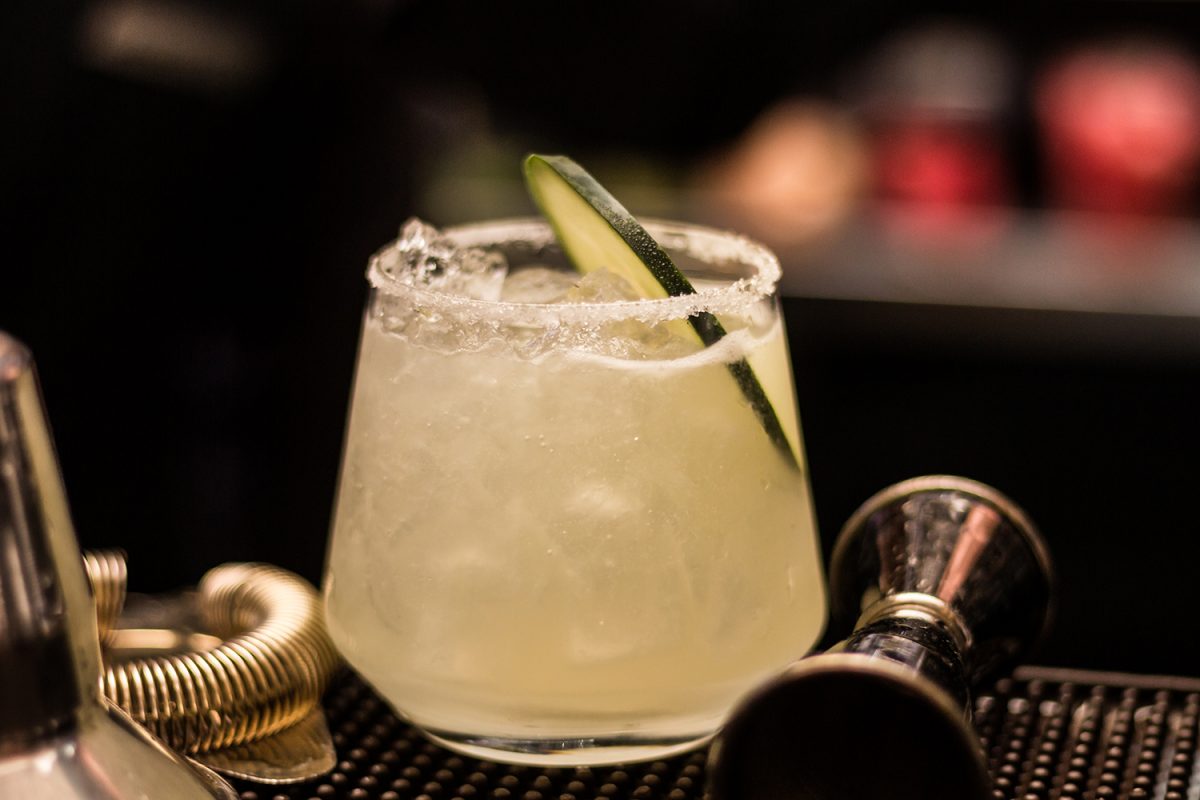 Situated on a sparkling strip of bright blue Mexican-Caribbean beach in the heart of Cancun's Hotel Zone, JW Marriott Cancun Resort & Spa offers an idyllic escape for travelers looking to indulge in Mexico's tequila culture. With 150 different varieties of tequilas served at its JW Lobby Bar, the resort recently launched a 150 Margaritas Menu. The menu features 150 unique, specially crafted, Instagram-worthy margaritas, each made with a different type of tequila and broken down into four categories: Classic, Modern, Fusion and Exotic. A team of innovative mixologists and skilled tequila connoisseurs completed the project after months of recipe development and presentation perfecting, along with several rounds of taste tests to ensure each margarita recipe perfectly complemented its corresponding tequila. Cocktails are crafted using silver, reposado and añejo varieties of tequilas, as well as mezcal, so the expansive menu is guaranteed to have something for whatever your palate prefers.

There's no better place to indulge than Hedonism II. Found on the edge of the white sand beach of Negril, Jamaica, this adult-only, clothing optional resort is famous for its judgement-free zone and "anything goes" attitude. Nothing at Hedonism is watered down, and that includes the drinks. Don't stay out too late partying, as you'll want to make it to breakfast where the buffet and champagne are bottomless. Grab a glass and head to the bar to make your own for the perfect champs to freshly squeezed OJ ratio.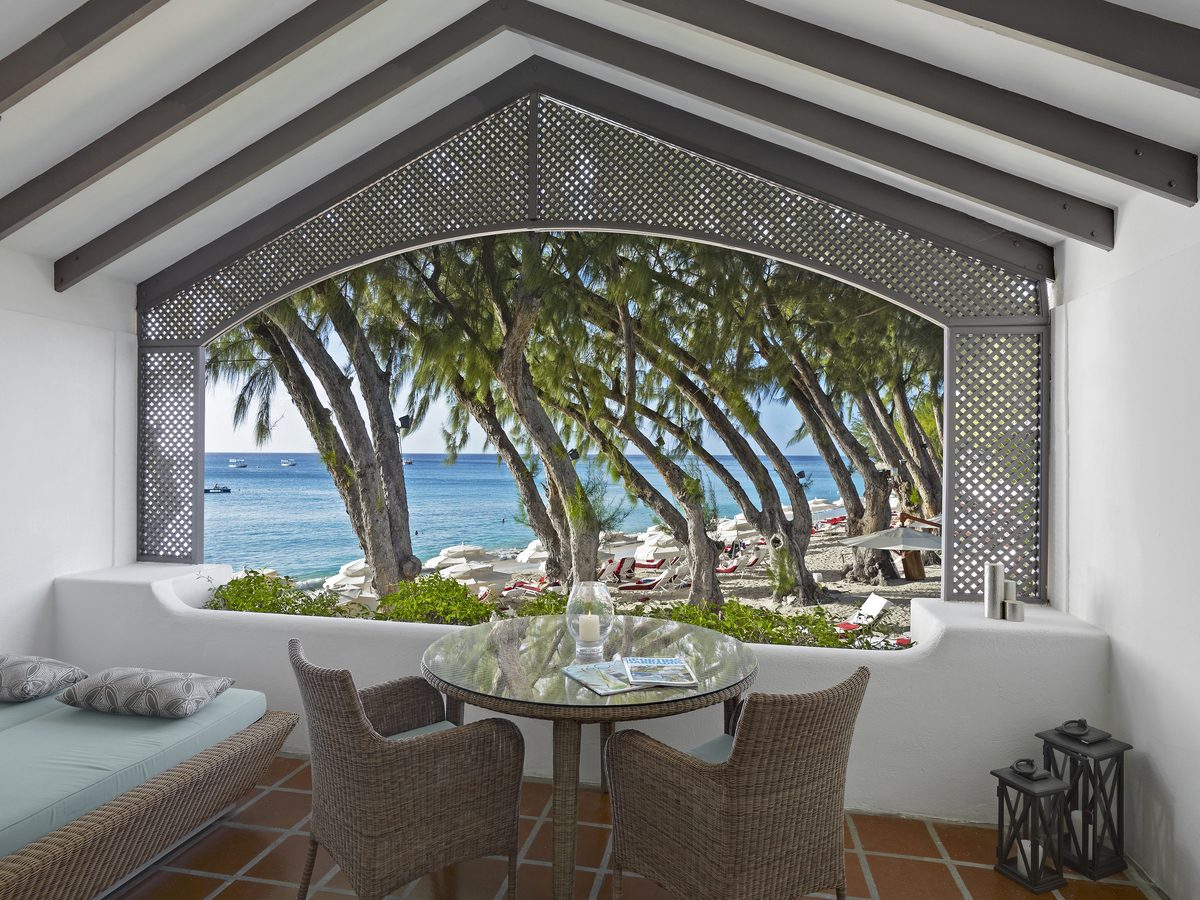 Rum and Coke: Colony Club, Barbados
The island of Barbados may only measure 166 square miles, but this eastern Caribbean locale (aka the birthplace of rum) has no shortage of lively spots to 'lime'. The most iconic: the Mount Gay Rum Factory where travelers can sign up for distillery tours and tastings, complete with a few sips of the limited edition 1703 Master Select blend. For rum lovers looking to imbibe on the beach (because when in Barbados, right?), head to Colony Club, a timeless retreat for the discerning traveler on the islands' platinum west coast. The newly debuted Rum Vault features 150 rums from around the world and pairing seminars led by the resident sommelier. When the iconic sunset calls for a drink to complete the ultimate Insta story, keep it simple with a rum and coke or try the signature Bajan rum punch.

Frosé: W Fort Lauderdale, Florida
Cool off in style at W Fort Lauderdale with a frothy Frosé in hand. At this 517-beachfront oasis, this playful pink drink with berry notes and a crips, cool finish is served up on WET, the bustling rooftop pool and bar overlooking Fort Lauderdale Beach. In between taking a dip in the pool and snapping an underwater pic thanks to its see-through walls, guests can stretch out and soak in the sun on a plush white day bed while sipping on this frosty treat. With live tunes on the weekends, a bold backdrop, and a never-ending supply of Frosé , W Fort Lauderdale sets the scene for a sizzling escape in the South Florida sun. For more information, visit www.wfortlauderdalehotel.com.


Beyond native dishes, Peru's national spirit, Pisco, is a big part of the culture, and a must-have when visiting the country. At the JW Marriott El Convento Cusco, guests are able to experience a variety of different types of Pisco through an authentic tasting as they learn about the history and the secrets to mastering the classic Pisco Sour. Additionally, guests can head to Qespi Bar every evening at 6:40 pm for a Pisco Sour mixology lesson where they learn to make this iconic drink while personalizing it with macerated varieties of pisco like passionfruit and ají picante — a hot chili pepper —  r try to recreate the hotel's signature drink, the Camote Sour. Made with juiced sweet potatoes, the cocktail is loaded with nutrient-rich health benefits and served exclusively at the JW Marriott Cusco. Not only will guests leave with lasting memories, but also with a pretty useful party skill that's sure to impress. For more information, visit jwmarriottcusco.com.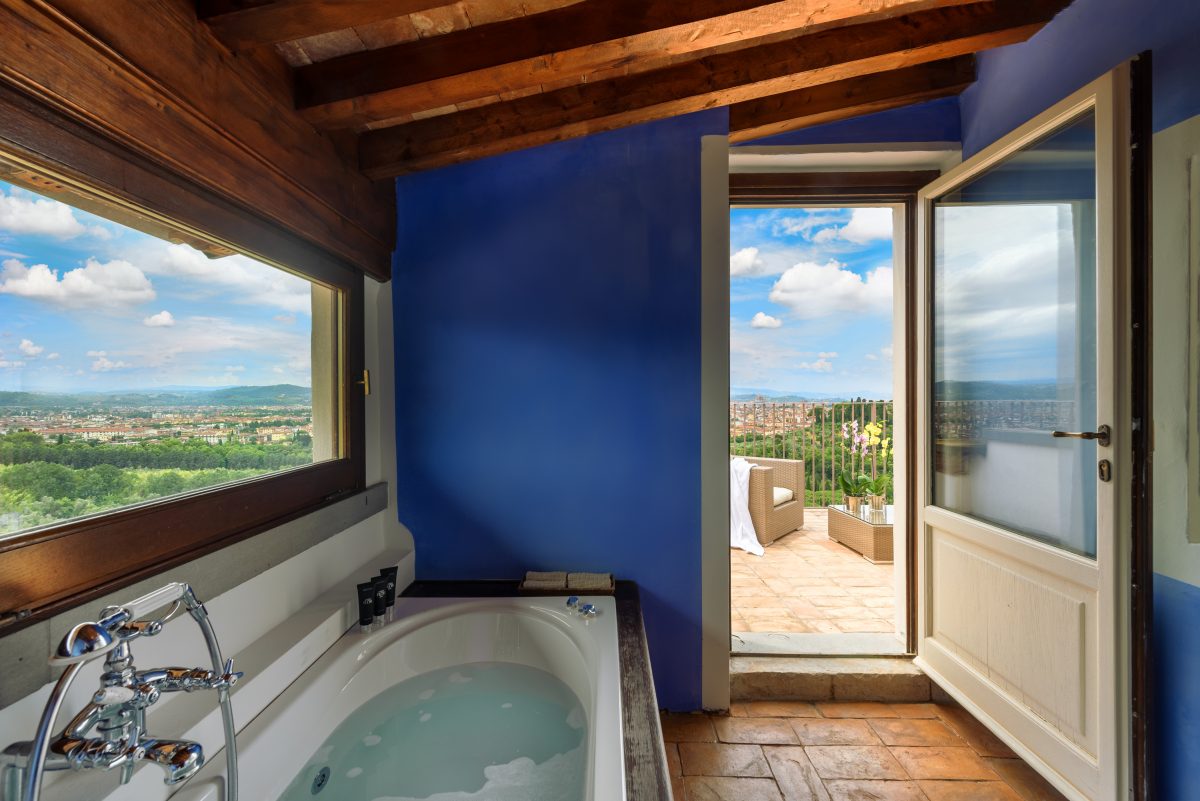 The champagne drinker believes life is a celebration in itself and doesn't require an occasion to sip on the bubbly beverage, that's why Il Salviatino is perfect for the lover of luxury and all things grand. Set just outside of Florence, Il Salviatino is a stylishly restored 15th century villa that seamlessly blends authentic Italian charm and modern luxury. Set in the property's seductive Ojetti Suite, a two-story haven with a rooftop jacuzzi that offers direct access to a private balcony where guests can enjoy gorgeous views of Florence and the rolling Tuscan hills, guests can arrange for "The Ultimate Bubble Bath" during which the hotel's team will fill a private bath to the brim with the guests favorite "bubbles" – Prosecco, Spumante or French Champagne. An additional chilled bottle is provided to ensure the ultimate luxury experience.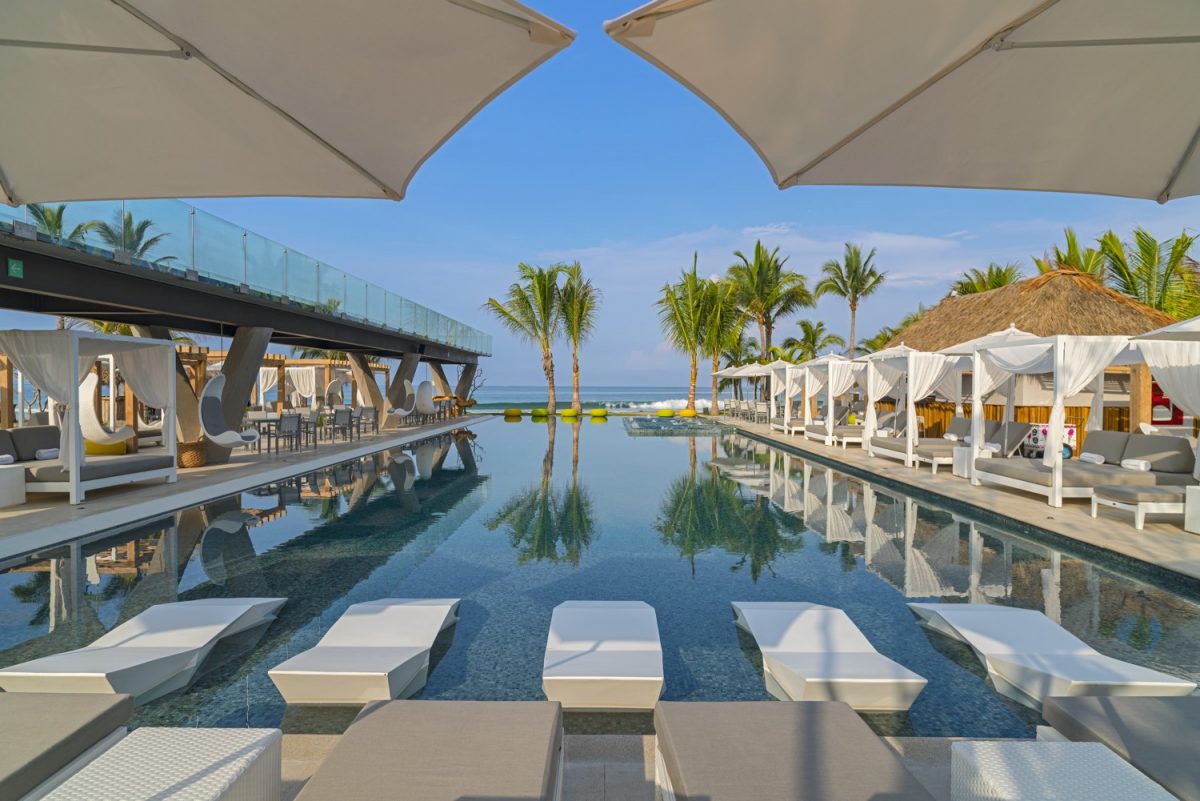 A chic beach resort located on Mexico's coveted Riviera Nayarit, W Punta de Mita offers an edgy, yet laid-back escape that pays homage to the area's indigenous influences and bohemian local surf culture. With more than 70 signature cocktails that use unique local ingredients (think: ancho chili-infused liquor), the property's beverage program is unlike that of your typical resort. They offer a weekly Mezcal Lab tasting experience taught by a local expert, who shows guests how to properly sample spirits, complemented by house-made sangrita and out-of-the-box garnishes that include Mexican worm salt. For the ultimate VIP experience, guests can reserve Mesa1 — an ultra-exclusive dinner setting located on its own private oceanfront island — to brush up on their local liquor knowledge with a backdrop of the stunning Pacific coast sunset and the sound of waves crashing against the shore.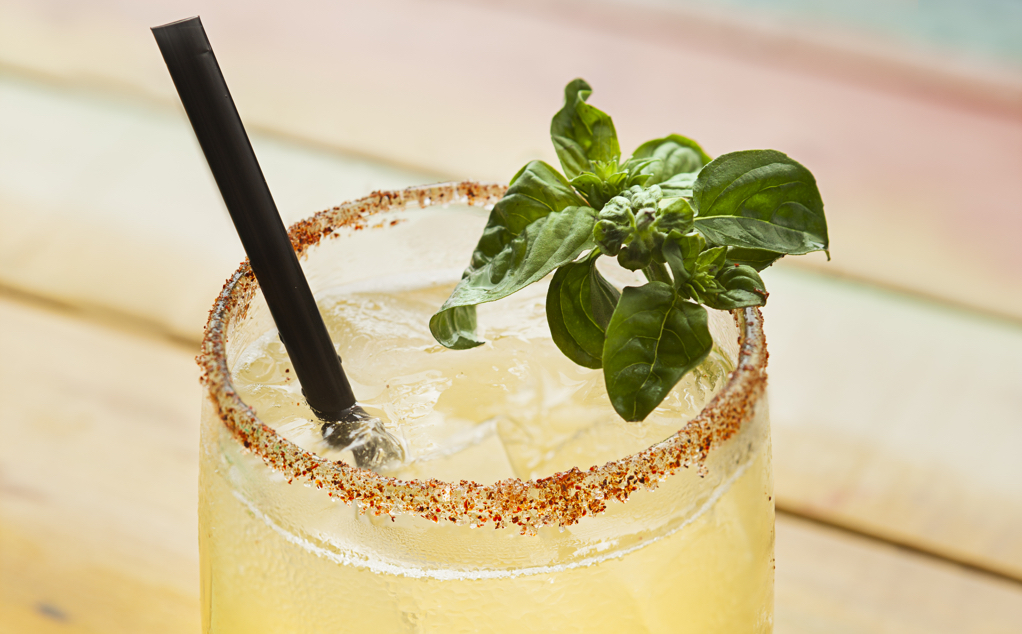 Guaro leads the list of traditional alcoholic drinks in Costa Rica. The national liquor of the region can be found at almost every bar and restaurant in the area, and can be most commonly referred to as a generic term for rum. Like rum, guaro is distilled form pressed sugar cane and the taste and quality vary in different parts of Latin America. Travelers looking to drink like a local should head to El Mangroove, an 85-suite boutique hotel tucked between a gorgeous beach, tranquil bay, and tropical forest lined with virgin mangroves. The property  offers upscale guaro drinks that are known to be guest favorites including a Tico Sunrise made of guaro, pineapple, basil, triple sec, lime, mango & cayenne pepper syrup. These drinks are sipped best by the resort's beachfront fire pit or while lounging by the oceanfront pool where howler monkeys can be spotted in the trees overhead. The boutique h otel also features indigenous decor influences, two on-site restaurants, a spa with outdoor cabanas, and two private boats that make exploring the area a breeze. For more information, visit www.elmangroove.net
Sip and savor the journey of the South with a guided Bourbon Tasting at Barnsley Resort, located in the foothills of Georgia's Blue Ridge Mountains. Guests are encouraged to kick it back on the resort's village green as they listen to a bourbon expert and learn all about the history of the treasured spirit. As travelers sip on five of the finest Kentucky bourbons, they'll explore the different aromas, while also getting a taste of true Southern comfort food with some light bites in between. The 3,000-acre resort offers a charming village setting, complete with cozy cottages and quintessential Southern activities, including clay shooting, horseback riding, fly fishing and more. The Bourbon Tasting is available for groups of four or more. For more information, visit barnsleyresort.com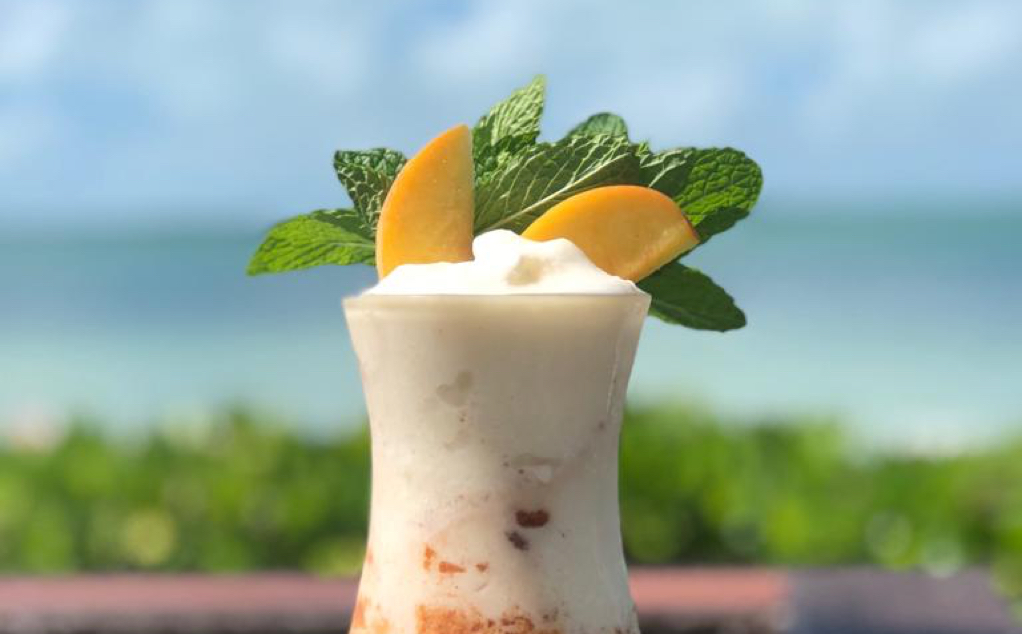 Frozen drinks were made for poolside afternoons, and there's no better place to lounge than the laidback and luxurious Playa Largo Resort & Spa, situated on 14 secluded beachfront acres. Pick a tripod hammock or unwind by the zero entry freeform pool and drink the resort's Peach in my Coconut – their version of the classic Pina Colada. The cocktail combines Ron Zacapa, Captain Morgan spiced rum, peach puree, cream de coco, and the properties homemade cinnamon spice mix. It's frosty, it's coconut-y and the sweet tropical flavors turn their oceanfront escape up a notch.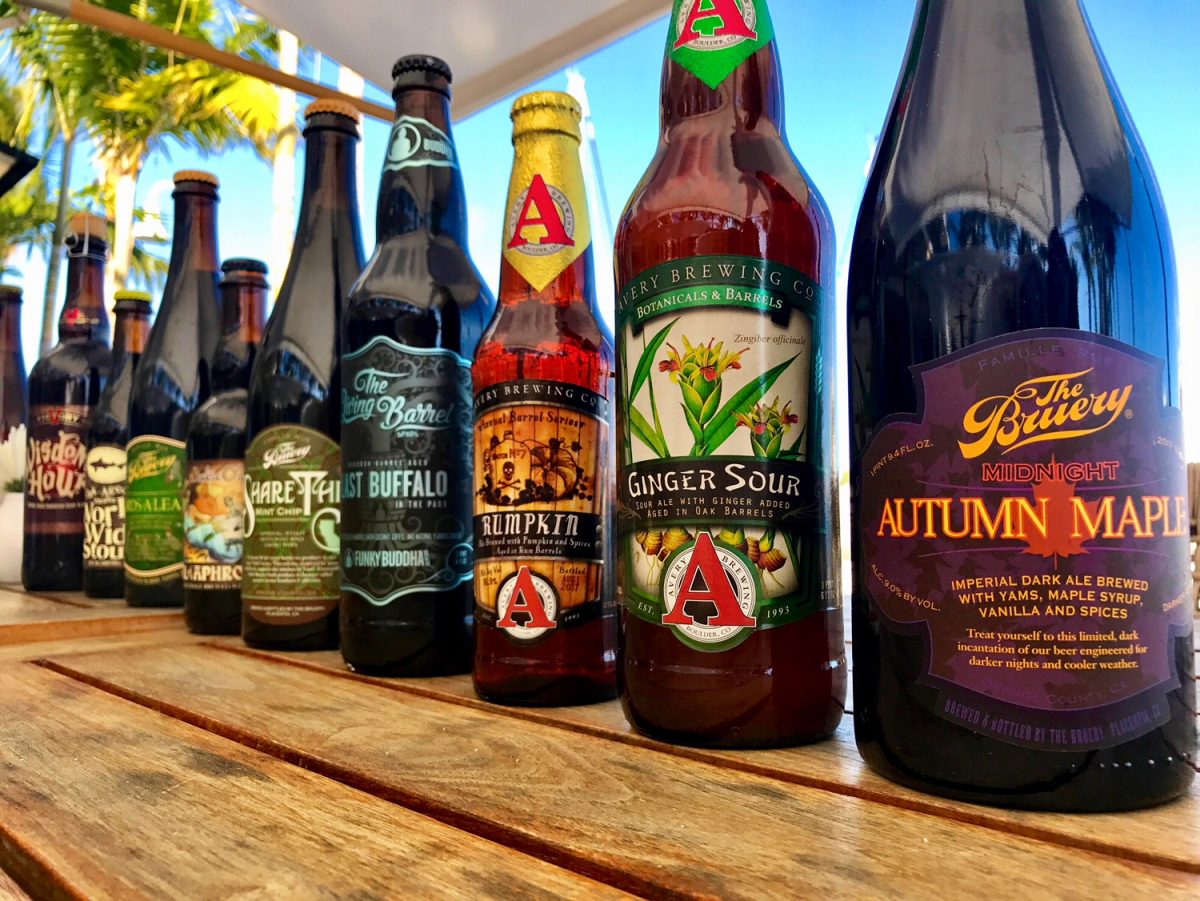 The Perry Hotel Key West at Stock Island Marina opened in summer of 2017 on the private Stock Island Marina, just over the bridge from downtown Key West and is the perfect escape for beer lovers on the hunt for their next brew-fueled adventure. The property features an industrial-inspired design that pays homage to the area's iconic fishing history, guest rooms with marina views, onsite artist studios where guests can watch local craftsmen in action, and two incredible seafood-driven restaurants, Matt's Stock Island Kitchen and Bar and The Salty Oyster Dockside Bar & Grill, that specialize in coastal American comfort food and beer. Matt's and Salty Oyster each have more than two dozen separate droughts on tap, including some rare and local craft beers. The hotel is the only bar with a keg of Last Buffalo in the state of Florida and is only one of the few destinations in the Florida Keys offering a wide range of craft beer selections including a 'Cellars List' with nearly a dozen hard to find, small production beers such as Avery Rumpkin and Ginger Sour from Colorado, and Bourbon Barrel Aged Last Buffalo from Fort Lauderdale's Funky Buddha brewery.

Whiskey Sour: Tabacon Thermal Resort & Spa, Costa Rica
The tangy, yet sweet, whiskey sour is a bar staple for those who want to sip on a fine whiskey but don't want to drink it neat. Tabacon Thermal Resort & Spa makes the refreshing beverage the Costa Rican way by substituting the whiskey with Guaro, Costa Rica's signature liquor, in a cocktail called Blue Guaro Sour. Enjoy this twist on a classic while relaxing in nature's playground that features thermal springs and cascading waterfalls naturally heated by the volcano's magma and an outdoor spa where treatments are rendered to the sounds of rushing streams and local wildlife.