It's Mother's Day soon, and for the love of all that is decent in the world please don't get her more ornamental nonsense to clutter her house, or a scarf she is never, and I mean, "never" going to wear. As a mother of two, I can assure you we are not interested in cheap jewelry, plants, embroidered pillows, chocolate covered anything, and if you want to live until next year's Mother's Day, don't even think of getting us something to do with household chores.
A good bottle of wine, gin, vodka or rum or even those magnetic personalizers for your glass would be awesome. Here are some ideas to put you on the right track and keep you in mom's good books. Remember, she drinks because of you.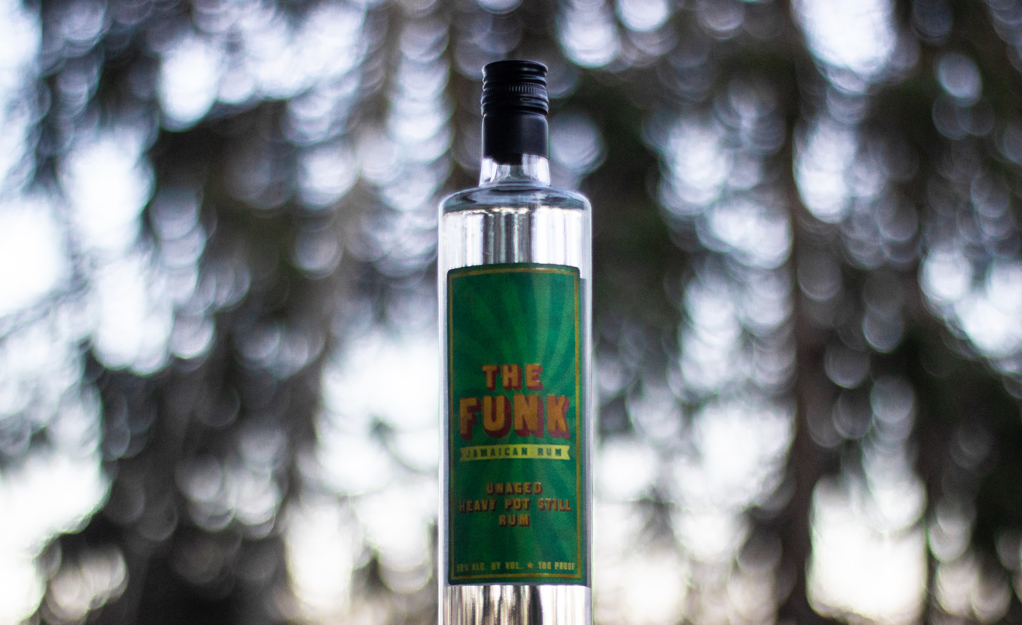 What The Funk To Get Your Mom
Distilled in St. Catherine, Jamaica, The Funk Heavy Pot Still Jamaican Rum truly lives up to its name. Behind its deep mineral, well, funk, you'll find creamy notes of coconut, mango, and pineapple. The spirit is ideal for tiki drinks, Daiquiris and anywhere else funky rum "hogo" flavor is needed. It's bottled at a powerful-but-not-overpowering 100 proof (50% ABV).
"Our original plan for this rum was to age it and blend it with column-still rum, but when I tasted it at still strength and then brought the proof down a bit, I found the traditional pot still flavors combined with an accessible lightness that it has," says Proof & Wood founder Dave Schmier. "I knew we had to bottle it on its own."
While Schmier made sure to put down some barrels of both pot- and column-still rums in Kentucky for future aged bottlings, The Funk is now available in 11 states (plus Washington, D.C.) where Proof & Wood's products are distributed, at a suggested retail price of $27.99.
You can buy it at Bitters & Bottles and Wally Wine.

Rosé For My Rose
Whether it was a seemingly monumental choice over ice cream flavors or the difficult decision over which career to pursue, mom has patiently stood by and acted as a guide. Repay her with a wine she can take her time with like the Laurent-Perrier Cuvée Rosé NV(SRP: $99.99) from Champagne, France. With a bouquet of berries, the Cuvée Rosé is bound to impress whether mom drinks it today, tomorrow or in the years to come.
You can buy it here.

Showing She's Worth The Effort
Make mom feel special with a bottle of bubbly (or two) that won't break the bank this year. Crémant d'Alsace sparkling wines, made in northeastern France, are known for their elegant bubbles, delicate freshness and refined aromas. Made in the traditional method, these bubblies can usually be found at $25 or less, offering high quality without a high price tag. The Ruhlmann Schutz Crémant d'Alsace Harmonie Rosé (SRP: $20) offers citrusy freshness and red fruit aromas that make for an excellent aperitif, while the striking acidity and minerality of the Domaine Mittnacht Frères Crémant d'Alsace Brut (SRP: $23) helps elevate mom's celebratory meal — whether it's a sweet tea-brined fried chicken and waffles brunch or all-you-can-eat sushi dinner.  
Buy it here:

A Hearty Red For Your Big Hearted Mom
You can always rely on a mom for heartfelt advice or a memorable anecdote, so this Mother's Day, gift her a hearty red wine from Paso Robles. Mom is one-of-a-kind, a soul that beats to her own drum similar to producers of Paso Robles. Unlike other California regions, it is not associated with any specific tradition, and creativity flourishes here. Vina Robles founder Hans Nef, who grew up in a rural village outside Zurich, Switzerland, brought his European heritage to open a New World winery. The Vina Robles Cabernet Sauvignon 2016 ($26) is a full-bodied wine characterized by a palate of ripe dark fruits, oak and elegant tannins. It boats an array of aromas and flavors, including cassis, blueberry, cedar and licorice and hints of black olives and juniper berries.Mom will appreciate this savory Cabernet Sauvignon paired with a celebratory meal, whether it is a filet mignon and herb roasted potatoes at her favorite restaurant, or your best attempt at her famous meatball recipe. Of course, she may also be tempted to pour a glass to unwind after a long day at work.
Buy it here.

The Cognac X.O. Splurge
Mom's beauty is timeless. And what's something that ages as well? A Cognac X.O., which slowly matures for 10+ years, developing refined notes of caramel, dried fruit and spice. If mom isn't the type to enjoy a spirit neat, impress her with your cocktail-making skills by crafting a
"Brandy Alexander Revisited" (created by H. Joseph Ehrmann).
You'll need: 2oz cognac X.O., 1oz Crème de Cacao, 2oz whipped cream cheese and cocoa powder
Directions: Combine first two ingredients in a shaker full of ice, shake well and strain into Irish coffee glass. Float whipped cream cheese over cocktail by pouring over the back of a spoon. Dust with cocoa and sip through layer of cream with every drink.
Try the Cognac de Luze X.O.
Buy it here. $149.99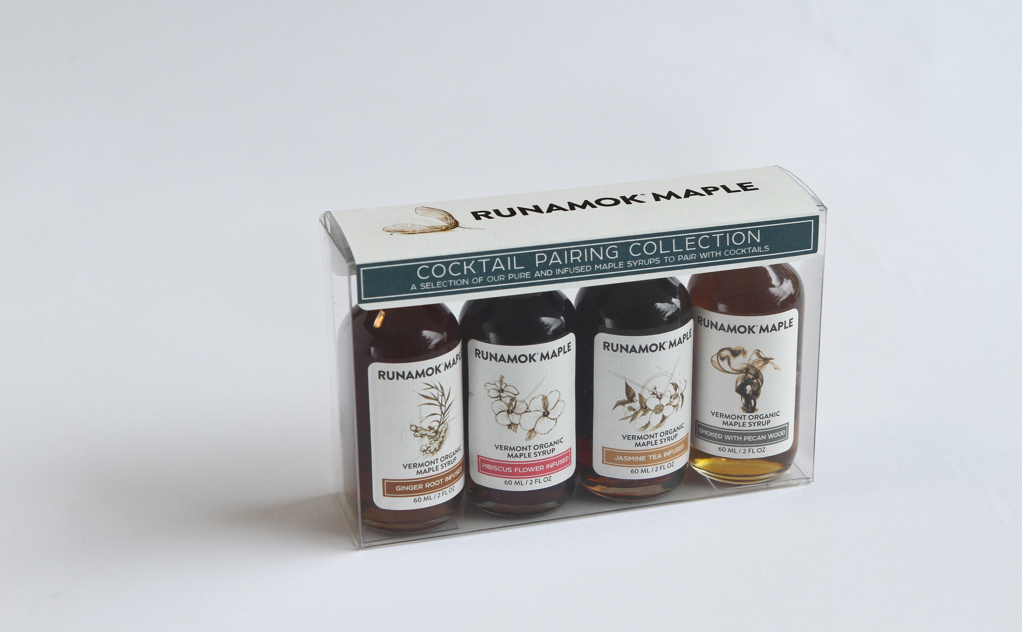 Runamok This Mother's Day
Runamok Maple is redefining maple from tree to table. They pride themselves on offering the consumer a certified organic line of maple syrup that features only the purest, natural ingredients and a one-of-a-kind flavor profile that's unlike anything else available on the market. The brand's Cocktail Pairing Collection, featuring four 60ml bottles of Ginger Root Infused Maple Syrup, Hibiscus Flower Infused,  Jasmine Tea Infused and Smoked with Pecan Wood, is the perfect way for cocktail lovers to up their mixology game and create delicious handcrafted concoctions.
Runamok Maple's maple syrups offer greater depth of flavor than simple syrup, as well as unexpected dimensions of flavor from their unique infusions. A selection of their cocktail recipes can be found here.
The Cocktail Pairing Collection retails for $19.95 on runamokmaple.com and $21.95 on Amazon.com.

Your Mum Deserves The Best, Barr None
Located in the rolling hills of northern Vermont, Caledonia Spirits® – the distiller of Barr Hill Gin, Barr Hill Vodka, and Tom Cat Gin – is expertly crafting some of the most unique, super-premium spirits in the country, and it's doing so with raw northern honey as the backbone of every bottle.
Barr Hill Gin, the distillery's flagship spirit, is the country's fastest-growing domestically produced super-premium gin. A winner of 12 gold (or higher) medals, Barr Hill Gin celebrates the hard-working bees of the Northeast. The gin is distilled in Barr Hill's custom-built botanical extraction still – named Irene, after the lead distiller's late grandmother – and the floral depth of the raw honey acts to balance out the juniper-forward botanicals. The unique recipe and distilling process produces a gin with a distinctive, unparalleled flavor profile, as well as a beautiful golden hue from the honey.
For online ordering or a full list of retail availability, visit the "Find Us" page on the distillery's website, www.barrhill.com.

Something She Doesn't Already Have, Yet
Jaisalmer Indian Craft Gin is triple-distilled in a copper pot still in small batches at the Rampur Distillery, one of India's oldest distilleries, located in the foothills of the Himalayas. The bottle, which is black and gold, is the perfect gift for moms: beautiful and elegant. The 43% ABV drink sources Indian botanicals from the four corners of the country, including India's famed Darjeeling green tea leaves, coriander, orange peel, cubeb pepper berries, lemongrass, and lemon peel and more.
Jaisalmer can be purchased on Whiskey Exchange here. Jaisalmer Gin has been rated as Best Gin produced out of ASIA in 2019 at The Gin Guide Awards, UK.
SRP $50.
Where to Buy: The Whiskey Exchange

The Crafty's Mom's Apologue
Launched in October 2017, Apologue makes spirited liqueurs for those who care about what they drink. Apologue crafts its recipes from entirely natural, non-GMO ingredients, with each expression featuring a unique, regional ingredient. Apologue Aronia, a fruity, floral, and delightful liqueur, is the perfect spring addition to mom's bar cart this Mother's Day. Waves of aronia berry, cherry, and raspberry give way to soft floral overtones of lavender and rosehip with a touch of cinnamon.
For moms who love crafting simple and delicious at-home cocktails, Apologue Aronia offers a refreshing and complex flavor to elevate classic recipes. The Aronia & Sparkling and Aronia Lemonade are sure to please a crowd and perfect for spring and summer entertaining.
750 ml bottles of Apologue Aronia Liqueur can be found at select liquor stores nationally for an MSRP of $34.99. 300 ml bottles are also available for $24.99. Buy it here.

Either Way, Mom's Getting Tipsy
Tipsy Chics Wine & Drink Charms were conceived when the owners, Marnette Wilcox and Chrissy Olsen, were on a couples' wine-tasting trip throughout Northern Italy. During their many wine tastings, 'Mark your drink" became their mantra to avoid confusion over their glasses…and the concept of Tipsy Chics tags was born.
Most drink tags require stemmed glassware but Tipsy Chic tags do not. The tags incorporate a small, yet very strong, magnet that is placed inside the glass. The decorative tag (which is also equipped with a magnet) is positioned on the outside, where they pair up. The magnets are FDA food-safe approved so they do not alter the taste of any food or drinks. The magnets work on any smooth surface: glassware, plastic cups (aka Solo cups), and even Styrofoam.
The tags are sold in sets of four under the following categories:
Classic Wine Scrabble tags $8.99

Champagne/Wine Corks $15.99

Logos (i.e. Women who Wine, Wine Diva, Ladies' Night Out, etc. ) $15.99

The Luxe Collection aka "jewelry for your glass" $30.99
All of the products can be purchased via website: www.tipsytags.com.

Keep It Pure and Simple
RÅVO[ raw-vo],  a name derived from the Swedish words for "raw" and "vodka, " stays true to its origins and is crafted from pure, all-natural Swedish winter wheat – a strain of the grain that is planted in the autumn and remains in the vegetative phase throughout the cold winter temperatures of Sweden. In fact, this wheat requires exposure to freezing or near freezing temperatures to trigger reproductive stage for the next season. The resulting yield makes for an excellent flavor and has proven to make great-tasting vodka.
The Reppe distillery – where RÅVO is made – is located in the county of Västergötland, a bucolic area of rural Sweden set on the edge of one of the cleanest water sources in the country. Used to blend RÅVO, the five-time distilled spirit is finished with the water that is sourced from a local spring and treated via reverse osmosis.
Where to Buy: Total Wine $50.

If It's Good Enough For The Irish…
Drumshanbo Gunpowder Irish Gin is redefining what it means to be a gin from the Emerald Isle.  
During his world travels as a "serial entrepreneur" in the food and drinks industry for over 30 years, Patrick Rigney had a recipe in mind for what he hoped to be an incredible Irish gin, fusing botanicals from the Orient such as Gunpowder tea, with local Irish botanicals like meadowsweet.
Turning this dream into a reality, Rigney opened The Shed distillery in the remote area of Drumshanbo, located in County Leitrim in the north west of Ireland. This was the first distillery in the western province for over a hundred years. Using a medieval copper pot still, the design of which dates back to the 1700s, Drumshanbo is distilled by hand by locally employed people, bringing life back into the small town of Drumshanbo.
Bottled in a sky blue rippled cylinder glass bottle. It is slow distilled by hand with eight botanicals in the copper pot still. Four additional botanicals are vapor infused in a vapor basket. The vapor rises through the unique shape of the medieval head, which allows maximum copper contact.
Where to Buy: Liquorama $36.99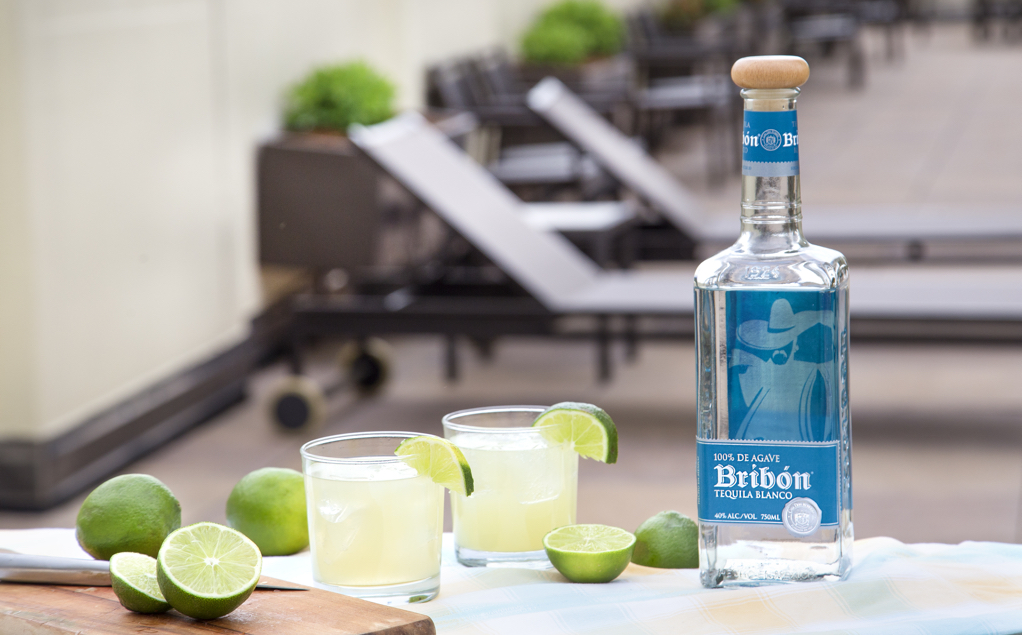 Momma Makes Her Own (Tequila) Rules
Bribón; a person who sets his or her own rules, someone who never accepts negativity, and always embraces life.
Tequila Bribon Blanco, from the Orendain Family, uses fully matured 7-10 year old agave which is harvested by hand and cooked for 18 hours at 100 degrees celsius. The agave is shredded and the juice (honey) is then fermented in tanks. After fermentation, the product is double distilled utilizing a process that combines pot-still distillate with column distillation. The appearance is crystal clear and the aromas are floral and intense, with nuances of herbs, spice and delicate earthy notes. The palate boasts subtle vegetal notes and layers of white pepper combined on a viscous palate, culminating in a crisp, clean finish. Best with classic cocktails like a Margarita.
Buy it here $24.99.

The Finer Things In Life
Encourage your mom to sit back, put her feet up and enjoy the finer things in life this Mother's Day with a tiki cocktail made with a high-end spirit. Diplomático Planas Rum is a super-premium, family-owned rum brand from Venezuela. Their Planas expression is an extraordinary blend of pot still, column, and batch kettle rums that are aged for up to six years. The charcoal filtration process carried out prior to bottling gives this rum a crystal clear appearance and smooth finish.
Elegant, rich, and surprisingly intense, it's a favorite for simple cocktails that let its slightly fruity, but delicate, flavors shine through, like daiquiris and mojitos.
Available for purchase here $32.99

An Old, Reliable Favorite
Give the gift of Tequila Partida, the authentic, ultra premium tequila, made from 100% blue agave in the heart of Mexico's historic Tequila Valley and make your mama beam with pride and joy. Partida always harvests agave within 24 hours of beginning fermentation to preserve their fresh flavor. Unlike most tequilas, Partida never waits days or weeks to roast its piñas and the tequila is aged up to three times longer than required to enhance its natural flavor and color. Partida's Añejo expression is aged 18 months, 6 months more than the required.
Available for purchase here 49.99.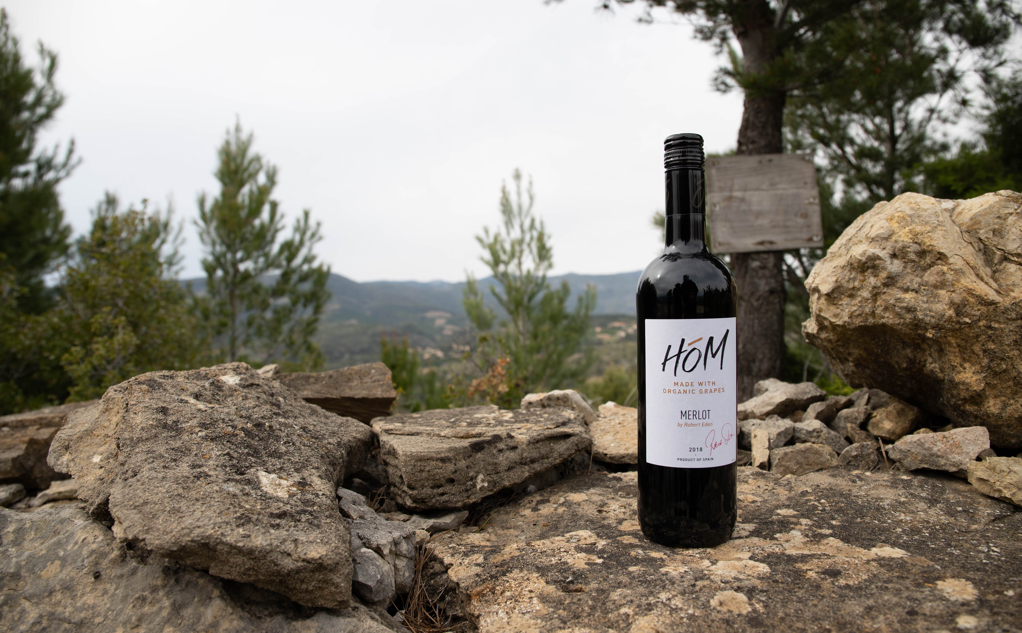 Is Your Love For Mom As Sustainable As This Wine?
HŌM is the newest creation of sustainability rock star Robert Eden, co-owner and winemaker at Château Maris. At Château Maris, Robert follows strict organic and biodynamic principles and has gained world-recognition for the quality of his wines.
Robert is particularly known for being the first one ever to build a wine cellar out of hemp bricks, which allows the building to passively consume CO2. Self-sustaining, it requires no cooling or heating systems and is the only one of its kind in the world.
Sustainable living is a true commitment that guides Robert's entire lifestyle. Measuring the consequences of each of his actions on his environment near and far, Robert has looked into every aspect to make delicious wines that are consistent with his beliefs.
The grapes come from a micro climate enclave in the heart of La Mancha Spain at 780 meters in altitude. The farmers growing the grapes here are organic fanatics and have certified right the way through to their cellar which is ISO 14001, BRC, IFS and SHC.
HŌM Rosé, Merlot and Cabernet Sauvignon will be available May 6th at all Total Wine & More stores across the US and on their website www.totalwine.com for $15.99 per bottle (get 15% off when buying 6 or more).

Spread Some Jam On That Love
For the wine-loving mom, California Candy Dry Rosé ($14.99) is as pretty as it is delicious. Mouth-wateringly fresh with vibrant strawberry, watermelon and spring flowers, this blended rosé of syrah and grenache is made in the great tradition of quality Californian winemaking. And just like candy, it leaves you wanting more! This fun and flirty rosé sold out in 2018, so snag a bottle for mom while you still can!

Like Mom Used to Say: "Can It"
JaM Cellars also just launched CandyCans—250mL cans of JaM's popular California Candy Dry Rosé. The 4-packs are priced at $19.99 and the eye-catching cans are as fun to drink as they are to look at—portable, pink, and perfect for a warm-weather Mother's Day celebration on her favorite hike, out on the boat, or just hanging in the backyard!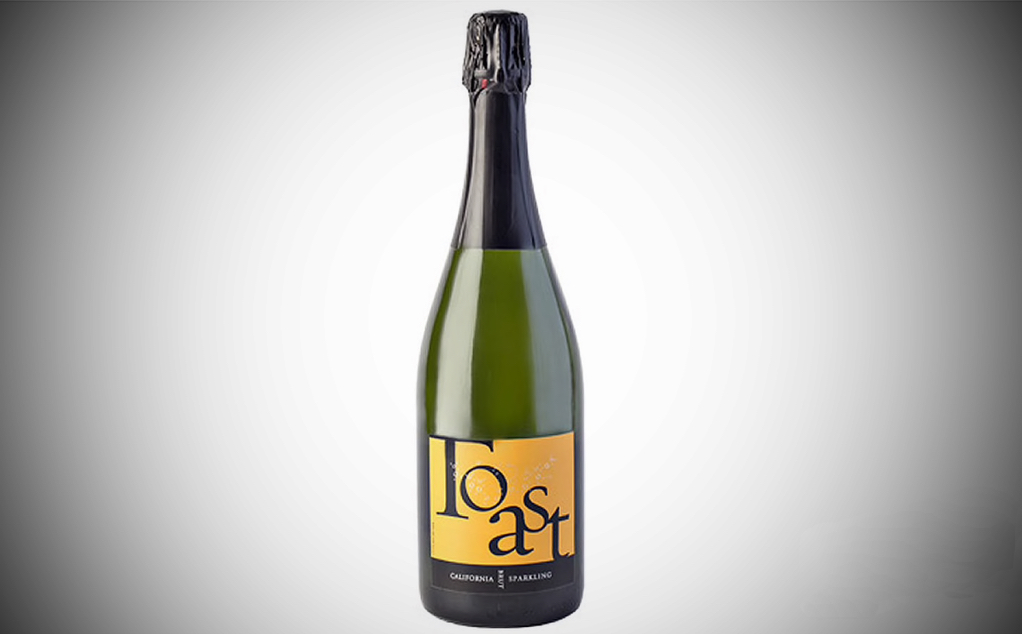 Toast Your Supermom
Toast Sparkling ($24.99) is JaM's brut sparkling wine, featuring juicy aromas of melon, white peach, and orange blossom that explode into tropical pineapple and ripe honeydew with a crisp, light toastiness on the palate. It's a celebration in a glass, so Toast to your superhero mom this Mother's Day (and maybe consider a mimosa bar in her honor)!